Discussion Starter
•
#1
•
The mechanics are simple, spin the supercharger faster and get more boost. Stage 1 ECU tunes are great, but to get real power out of your 3.0T supercharged Audi, the best way to go is upgraded pulleys. Spinning the stock Eaton supercharger faster (overdriving) yields increased boost pressure throughout the RPM range, resulting in increased horsepower and torque across the powerband when paired with an appropriate Stage 2 tune.
Check out our dyno graphs! On our test car with only the supercharger pulley, we saw max gains of 64 WHP and 53 WTQ​ with an IE stage 2 tune. Once we installed the crank pulley in combination with the supercharger pulley, we had max gains of 98 WHP and 95 WTQ!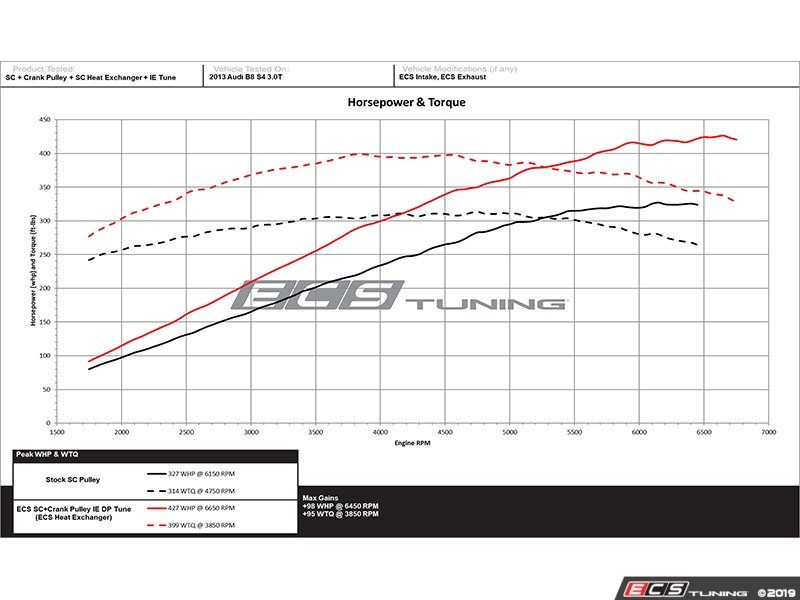 Our pulleys were carefully designed, engineered, and tested in house to ensure we bring you the highest quality product available.
Click HERE to see the new ECS Performance Pulleys for the Audi B8 S4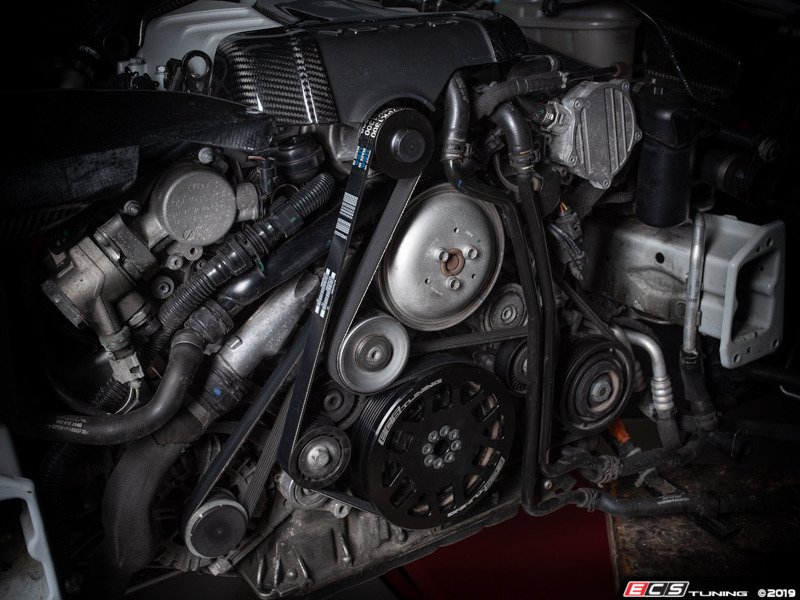 Supercharger Pulley:
Increased supercharger drive speed leading to increased boost
57.6mm in diameter interference "press fit" design
Standardized SAE J1459 groove shape
4140 steel construction for durability
Gloss black E-coat with engraved ECS logo for corrosion resistance and appearance
Increases supercharger drive ratio from 2.56 to 2.82 with stock crank pulley
Combined ratio with ECS crank pulley is 3.25
Compatible with most Stage 2 ECU tunes
Includes correct Gates Racing belt for dual pulley conversion
Overdrive Crank Pulley:
Overdrives the supercharger without overdriving other accessories
187.3mm effective diameter
Standardized SAE J1459 groove shape
6061-T6 billet aluminum construction with cutouts for lightweight durability
Type III anodize for corrosion and wear resistance
Retains factory crank pulley damper for accessory drive
Extended Hardware included
Increases supercharger drive ratio from 2.56 to 2.96 with stock supercharger pulley
Combined ratio with ECS supercharger pulley is 3.25
Compatible with most Stage 2 ECU tunes
Click HERE to see the new ECS Performance Pulleys for the Audi B8 S4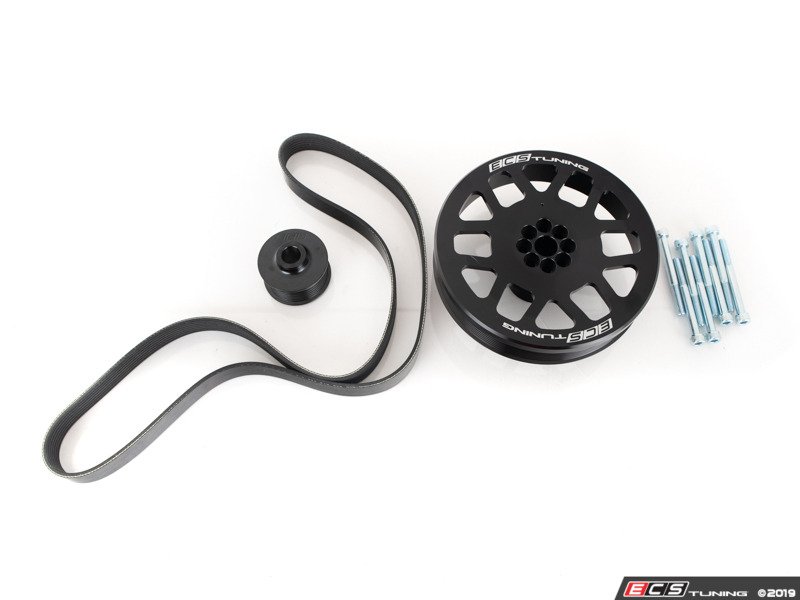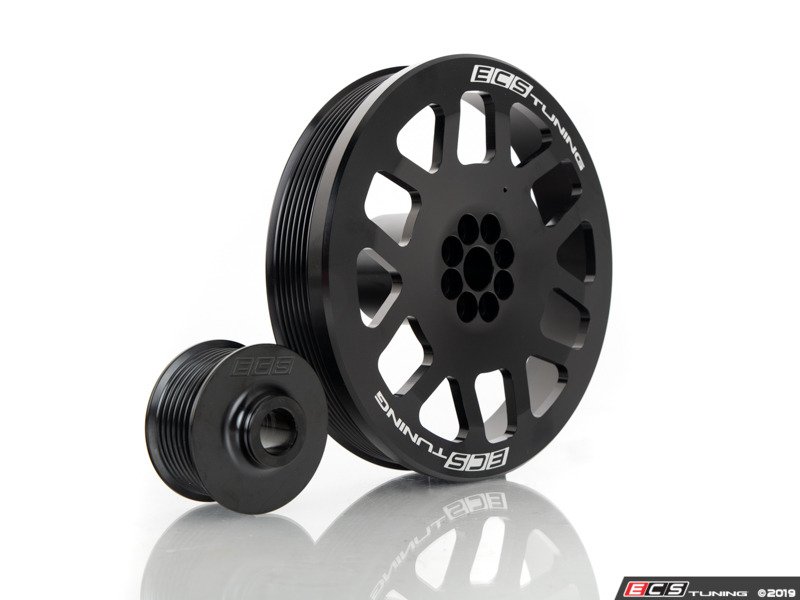 Click HERE to see the new ECS Performance Pulleys for the Audi B8 S4