Hello Everyone!
This may not be the exact place for this car, but then again, it's extremely rare so I hope the moderators appreciate this!:thumbup:
I'm posting this for a very good client of mine. He had 3 of these brought into the United States in 2001 and they are all legit for the USA. It was hemogenized and has a full 17 digit VIN Number. I've personally sat in this car and driven it and it is unbelievable. He bought 3, sold off one back in 2001 and currently has two of them (his and hers). This vehicle has not been beaten on any whatsoever (couple are in their early 70's) just true Audi enthusiasts. Vehicle holds a clean Colorado title and is located in Aspen, CO. Seriously enquires only please.
2000 Audi RS4 quatto advant (only made as avants)
Blue Exterior (I would assume Nogaro)
Black Recaro Leather
35,000 Miles
AWD
425HP
Manual Transmission
*Car is certified for US use by DOT and EPA. Accordingly, Germany only parts are available from Audi US. Colorado titled.*
Audi Factory Racing Department (RS) slotted rotors and calipers, Audi Factory Racing Department sport cat and exhaust system, remote escort radar/laser detector, hood bra, Audi bright leveling headlights, new updated Audi Factory Boge shocks, sport/racing seat belt harness system, newly replaced factory Bose speakers, XM radio installed and ECU factory Audi Racing Department remapped for 91 octane gasoline. Germany 98 octane. $3,500 remapping essential, according to Factory Audi Racing Department, to eliminate detonation.
Purchased the vehicle in Germany with 2300 miles
No accidents
Title not salvage
Two keys
Never smoked it
Service records available
Brand new tires on stock RS4 wheels and brand new Blizzaks on a secondary set of wheels.
Vehicle is being offered at
$49,000
. Again, serious enquires only please. This vehicle was owned the right way and I am doing this as a favor for a client!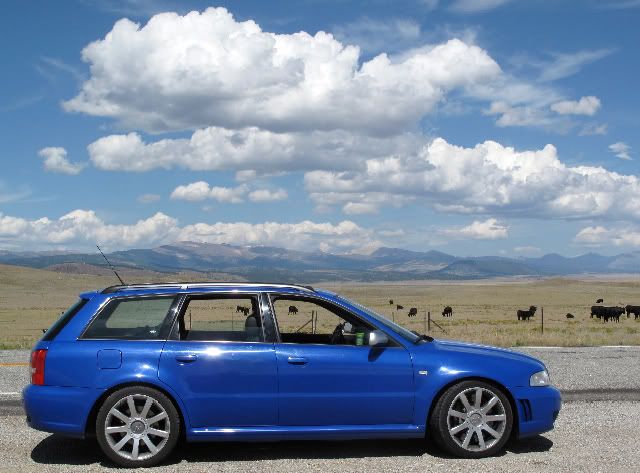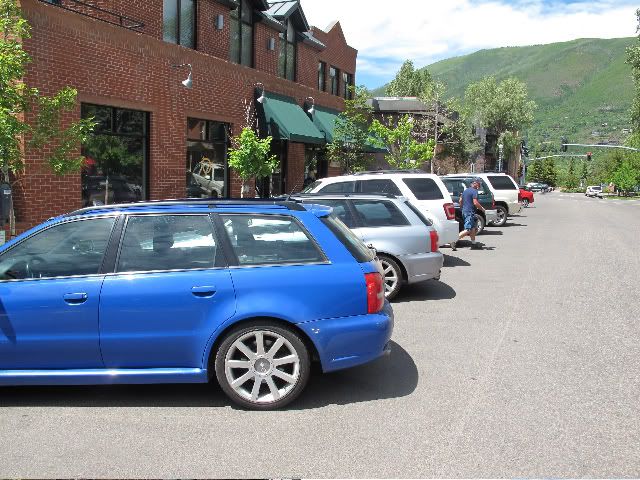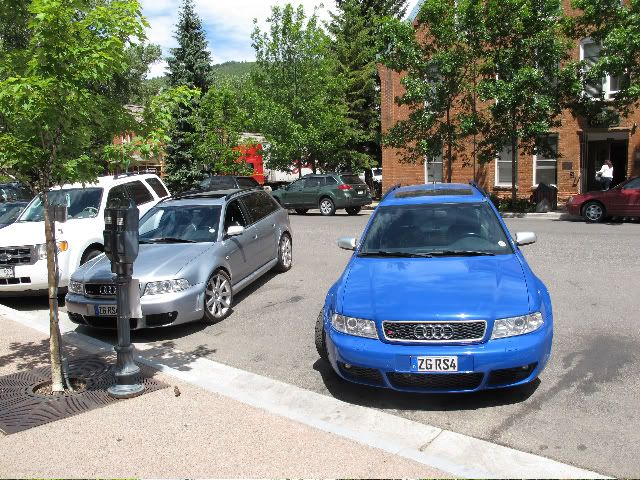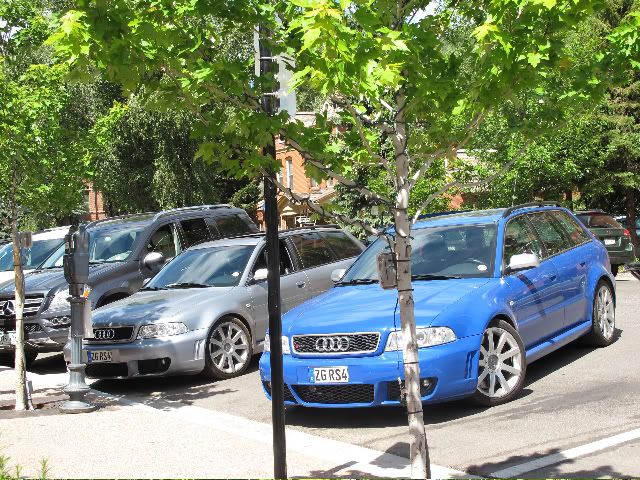 Any questions, please pm me directly.:beer:
Ryan~