Re: FAQ: UrQuattro vs Sport Quattro vs Coupe quattro (DUandCC)
In Europe we also had the Audi Coupe Quattro. 136hp KV series engine (plus some 120hp cat strangled later cars). Visually identical to the GT, except that the centre console had the diff lock switch panel that the 4000q had, "quattro" decals on the rear side windows, "quattro" in the rear screen heater element, front and rear "quattro" badges, and a twinpipe exhaust. It was also slightly lowered with respect to the GT. Also some of them got the fibreglass bootlid that the later UR quattro's got.
It is essentially a 4000q with a GT bodystyle. They built 9,500 of them (approx) 1985-88.
I suspect that as they got 136hp, and the US spec UR quattro's got 160hp, AND as the gearing is lower on the Coupe quattro, that the European Type 85 CQ's would not be much slower than the US UR quattro's. Except on ultimate speed.
For more information on the type 85 Coupe Quattro, the predecessor to the type 89 Coupe Quattro, have a look at my website
http://www.kvquattro.com
.
Plenty of nice pictures of the Coupe Quattro on this page :
http://www.kvquattro.com/gallery.html
A footnote to this : Some of the "sport" quattro's that people have are not. There are possibly as many homebuilt "sports" as originals out there, the donor car used to make Sport replica's is very often a Coupe Quattro (plus an early Audi 80). The Dialynx "sport" started life as a CQ.
A Coupe Quattro (original Audi Press Photo)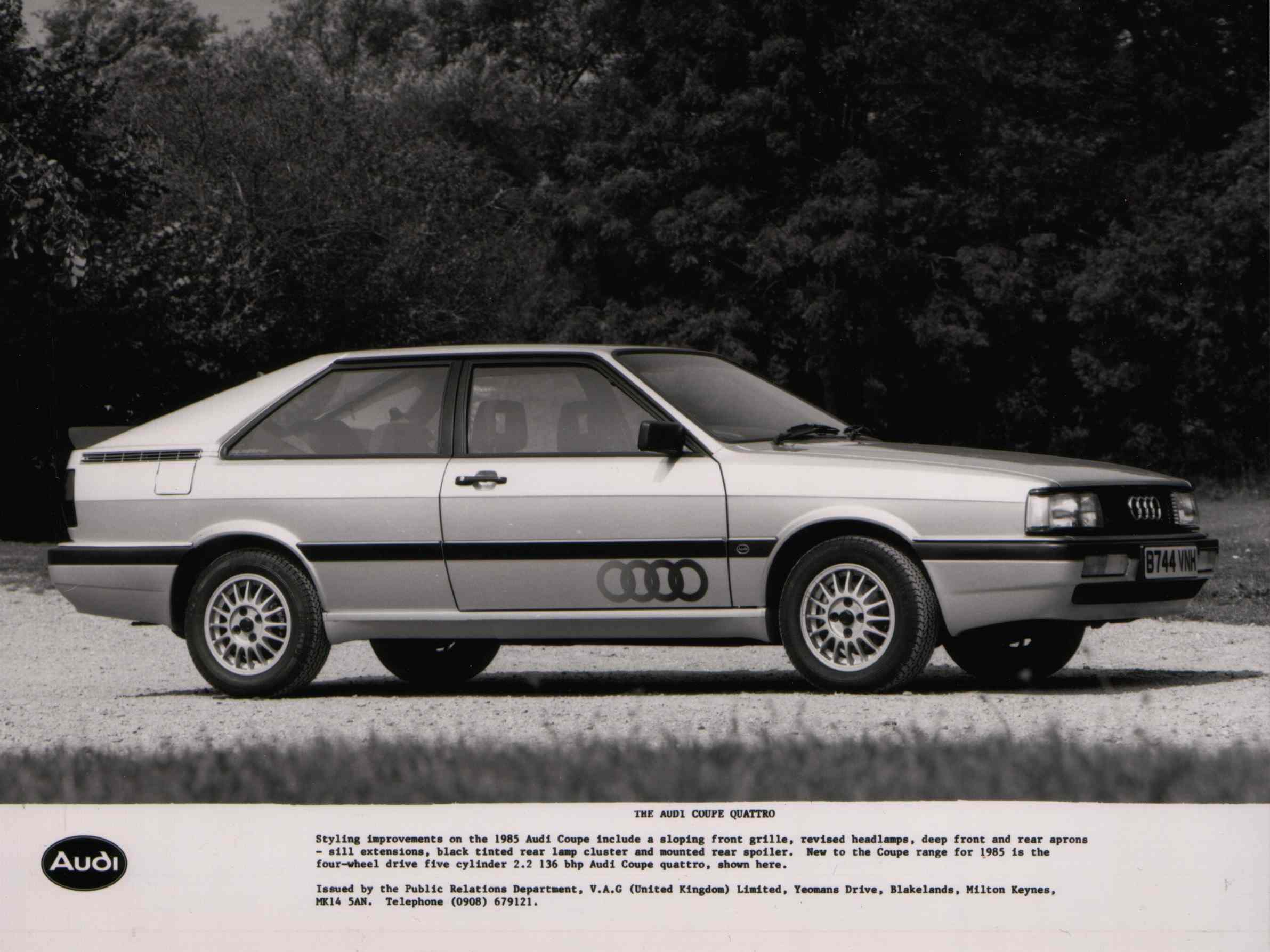 Modified by beermonster at 7:36 AM 3/23/2006
Modified by beermonster at 12:46 AM 3/25/2006