Discussion Starter
·
#1
·
So I'm just throwin this out there. The MKIII will be finished and driving daily with the 1.8T swap soon...so I'm probably gonna sell the MKII. So here's the quick list: 1991 16V 2.0, bored to 2.1 high compression pistons, LSD in stock trans. VR 5lug swap on 15" Avus's, less than a thousand miles on tires. Stock exhaust manifold, with full TT exhaust with borla muffler(loud).
The bad: its a MKII. Lol I have a spare hatch that is primered, needs installed. P.O. did a serp belt setup, but the steering pump is v belt and was never lined up. I was gonna manual rack it. Has rust spots, but the worst is the hatch, so... hense the spare hatch. It smokes under acceleration, I know it needs valve seals, I need to do comp test to see how rings are.
Honestly I love this car, but I don't really need it right now. So if anyone is interested let me know. I've had this car on the rack at work and know every inch, and will not hide anything if I sell it, I'm completely honest about this car, and don't want anyone who buys it to get a surprize.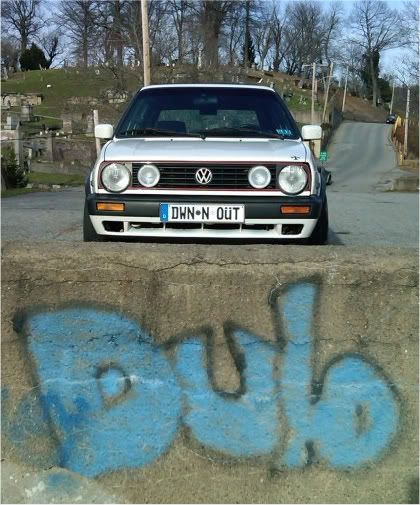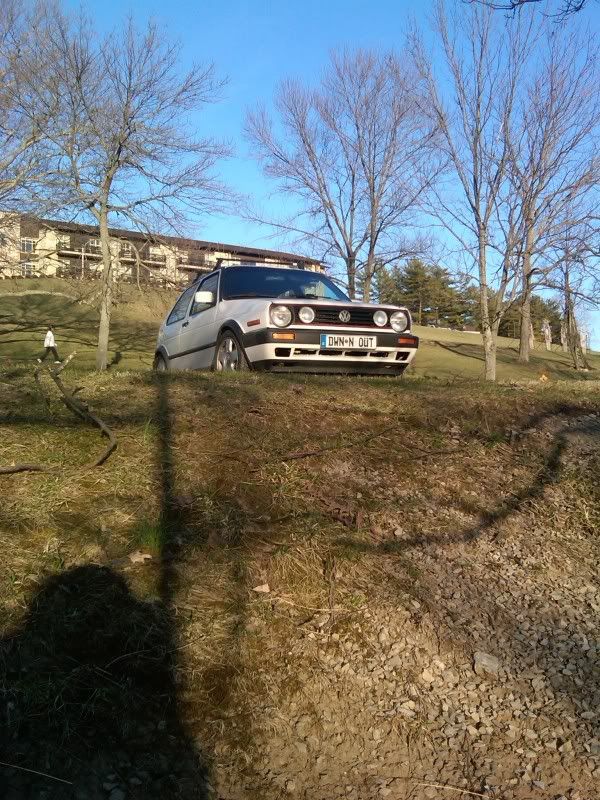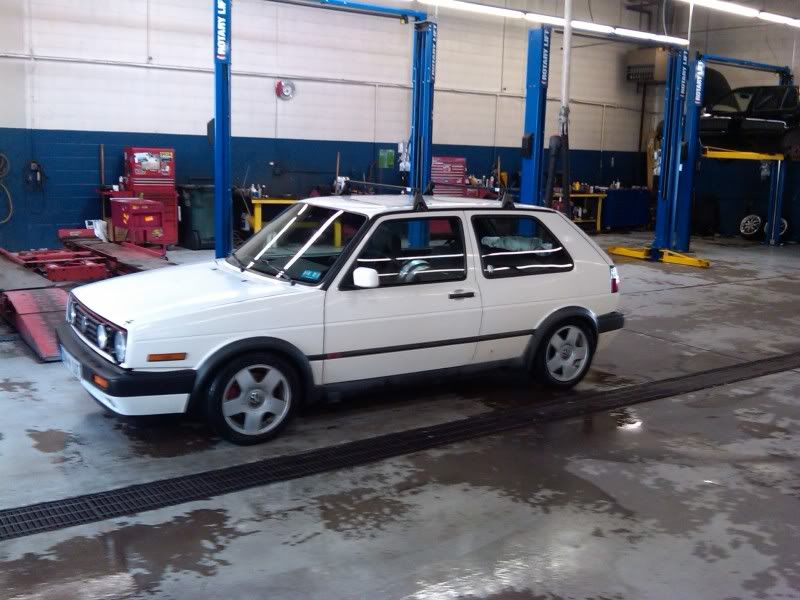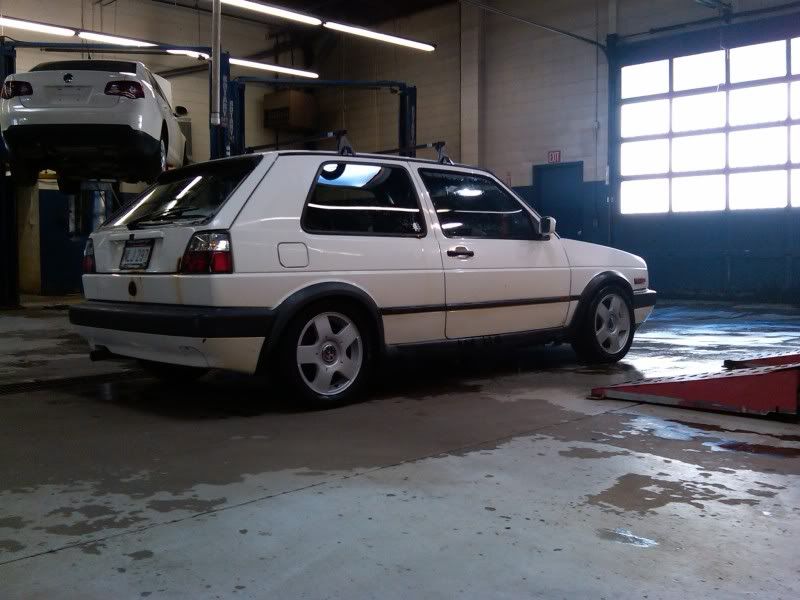 Modified by luvmyrz at 5:44 PM 3-26-2010
Modified by luvmyrz at 5:47 PM 3-26-2010
Modified by luvmyrz at 5:50 PM 3-26-2010
Modified by luvmyrz at 10:07 AM 4-7-2010
Modified by luvmyrz at 7:37 AM 4-16-2010