Ah, the Scirocco. Conceived not only as a stylish Karmann Ghia replacement, but also as an
anti
-Karmann Ghia: it was front-engine, front-wheel-drive, powerful (compared to the anemic air-cooled engine), and, save for the wheels and gauges, there wasn't a curve on its body anywhere. It was the first modern VW and it signaled to buyers that the "old" Volkswagen was dead.
The S1 Scirocco was built from 1974 through 1981, and the S2 'Rocco replaced it in '82. This second-gen model was more of a sporty-looking commuter coupe; the 1.8L engine was the same one shared with other models from this era. Sure, it looked fast, but it wasn't lighting up the drag strip.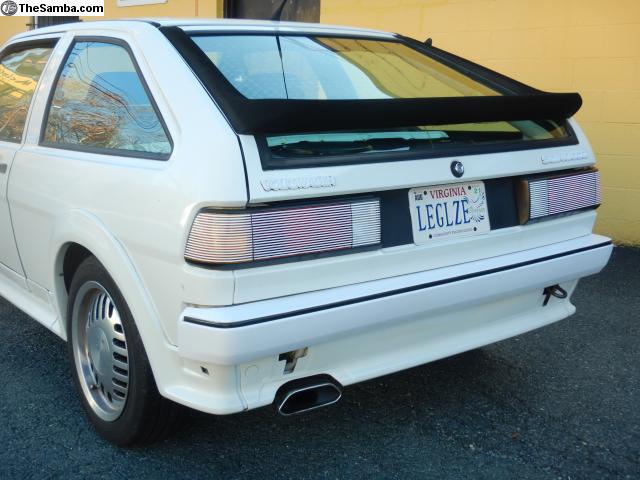 All this changed in 1986. Volkswagen added their new high-compression dual-overhead-cam 16-valve engine to the little 'Rocco and a true sports car was born. On top of the 123HP engine, the Scirocco 16V also had a serious-looking body kit, a large rear wing, and machined alloy wheels. This fastback was finally, well, fast.
Today, Scirocco 16V values are all over the place. Do a quick search on bringatrailer.com, and you'll find sold examples that ranged from $4000-ish to $35,000. It's difficult to know where to price cars like this.
Which makes the $5500 asking price for this 1988 16V all that more enticing. Are you getting a bargain, or is it simply a fair asking price?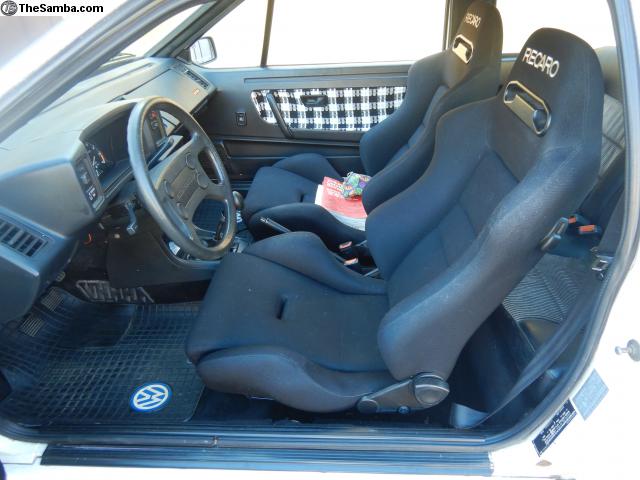 On the "bargain" side of the argument, it's a runner in good condition, has period-correct Centra alloy wheels, genuine Recaro seats, and some mechanical upgrades like lightweight Euro bumpers, Techtonics Tuning bits, and a whole bunch of extra parts.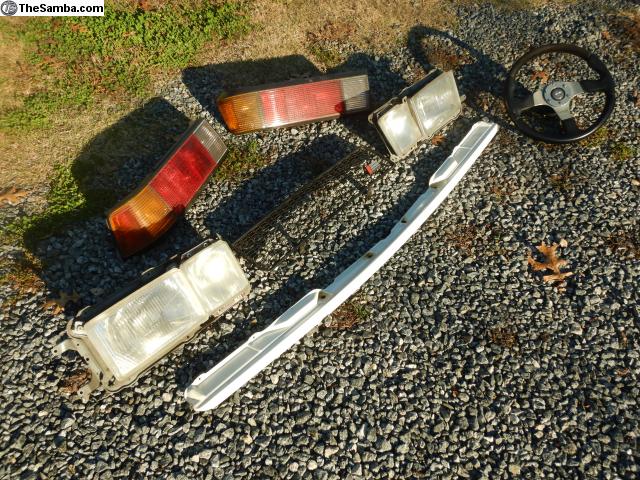 On the "yeah, it's just the proper price" side, this car has 235,000 miles, runs a little hot sometimes, has some minor rust/dents/dings (not to mention questionable door insert material), and a Hyundai Sonata exhaust tip.
One more thing: it was
"sold" once on bringatrailer.com for $4100
. But the seller listed on today's ad and the seller for that auction have very similar names. Could the sale have fallen through? Or were the seller and the buyer the same person? Hardly fishy, but worth mentioning here.
For more information, take a look at
the ad on thesamba.com
. This 1988 Scirocco 16V is in Charlottesville, VA.