Discussion Starter
·
#1
·
Ok, today was my first time running the R. I ran D-stk. I was able to take second place to a Mazda Speed3. I must say, over the last 2 days, those cars have really impressed me. I was on a drive with a few of them yesterday and the one in my class today. They have put together a good package. But back to the R. Like many have stated, the under-steer is an issue. But it is a good basis and Im looking forward to running the season. Some new wheels and good tires, and the little Speed3 will be mine! I was about a 1/2 second of his time on the coarse we were running.
Now for the bad part of the day. The finish section was a quick left into the finish cones. There was room at the time that you could really build up some speed while you ran the last 200 feet. In the first run group in the afternoon session, there was a B-E-A-utiful GT3 running. The forth run was just for fun as only the first 3 runs count toward your points. The guy let his friend drive the 4th run. The friend was driving a nice mid 90's Vette and was one of the fastest cars in the run group. So as he came through the finish cones, he went to grab the brakes but got the clutch instead and this is the aftermath....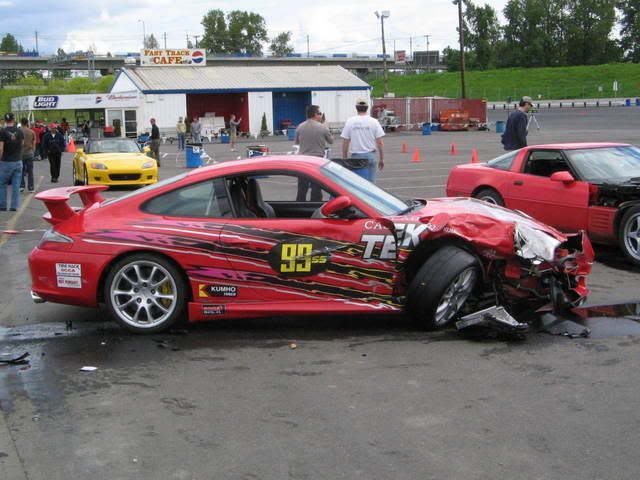 So the guy went through the cones and hit the Celica spinning it around. The GT3 then bounced of the Cel and into the Subbie and spun back around to where you see it sitting. The Subbie was knocked into the poor A3. Both the Subbie and the A3 had only been there for less then an hour. Neither was running, just spectating.
Behind the Celica, you can see the finish section where you are to slow down. the GT3 came right down that section.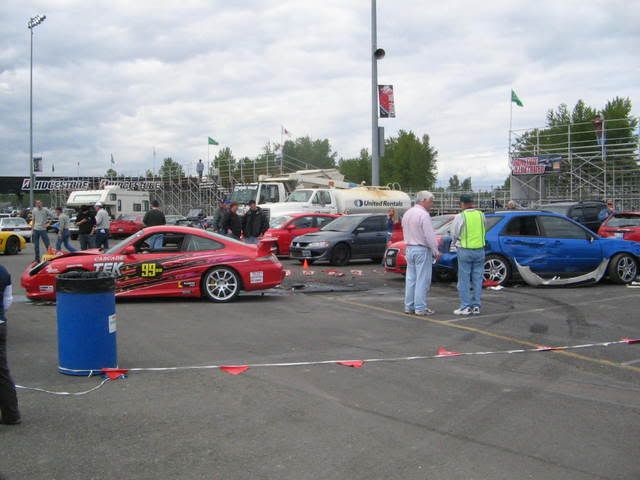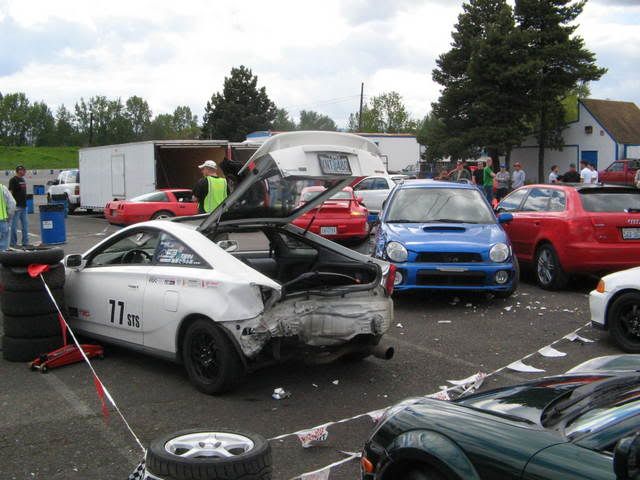 oh, and the R.. I should have some better pics of it on coarse later...
Modified by Bandit27 at 6:47 PM 4-22-2007