Discussion Starter
•
#1
•
I've been updating my dealer situation periodically - check it out if you're not aware: (
http://forums.vwvortex.com/zerothread?id=3450776
. So technically, this would be my First Day with my car; Version 2.0. (2.slow?)
Well, it all turned out well and I received a replacement 2008 Rabbit. It's amazing and the Huff's look great on the car. I'll probably drive with them for just a few more weeks and then go back to my steelies for the predictably harsh Chicago winter. I just wanted to share three semi-decent iPhone pictures I took at a local parking garage on my way home from the dealer.
I'm stoked that I'm finally part of this community.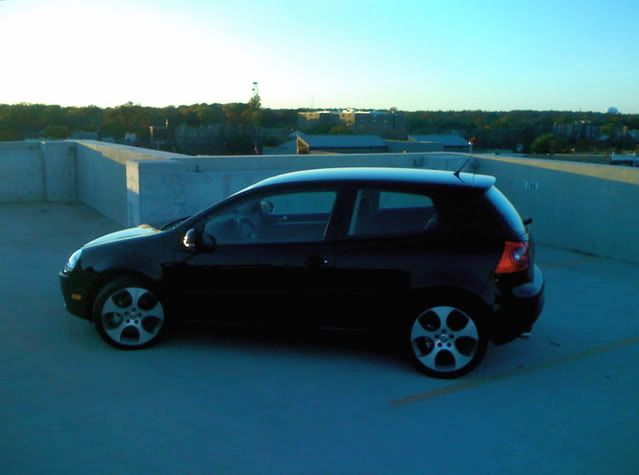 Next quick mods: smoked sidemarkers, Euro headlamp switch, 3M clearbra, and to find someone local with a VAG-COM.
Next season: Vogtland 2" drop,
AN ARMREST!
Modified by SLiMeX at 12:08 PM 10-29-2007