Discussion Starter
·
#1
·
Well this weekend marked the 1 year date that my car has been sitting ignitionless Well it finally wasn't 100+degrees/raining/family function/etc....And I completed my MSn'EDIS install.
I must say all of the new MS software is leaps and bounds better than what I started with a year ago.
It started on the 1st crank and held a strong idle during the entire warm-up. A bit of idle tuning later and I was off on the first ride in a year.......Until the coilpack took a dump on me and left me limping home on 2 cylinders
1 coil pack and 200miles later and I couldnt be happier. She will be tuned a good bit this week and will be waiting for the next dyno day in richmond, and the next 1/8th mile drag at Bug-Out(labor day weekend if anyone wants to come).
This also means that im down for the OHIO GTG.
Excuse the dirtyness and unfinished in this pre-running photos of the current setup. When clutch time comes she will get a good cleaning and painting.
Heres the "new" rad setup required for the ABF/non-ac mk3serpentine setup(thanks Jamie). Its a stock AC radiator turned a bit and lengthened front support.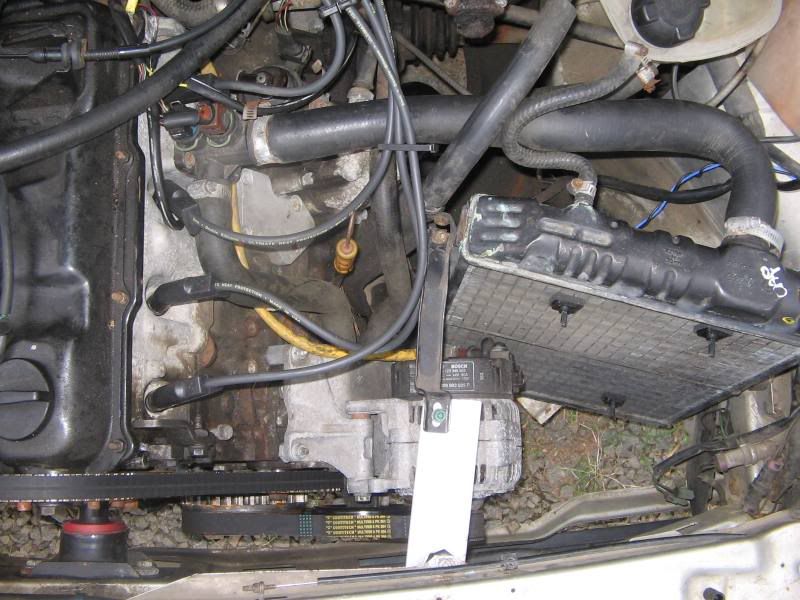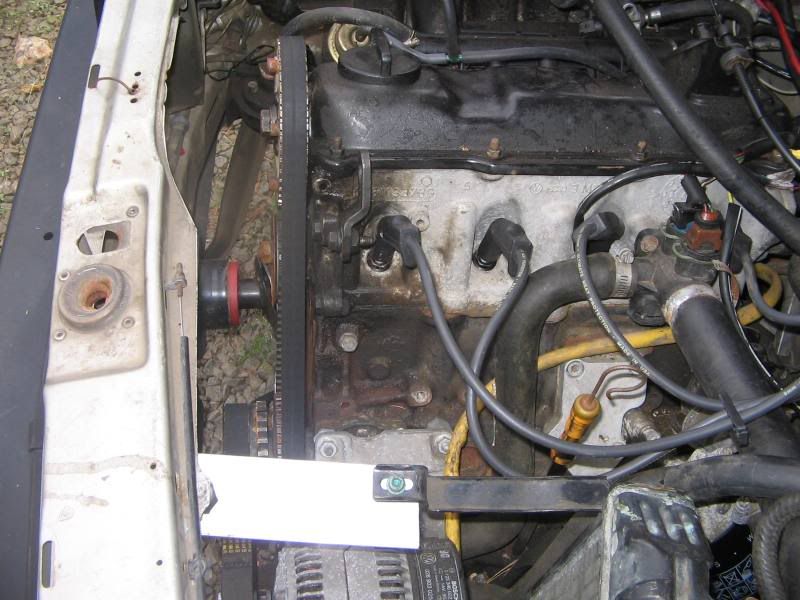 Here we see a tribute to my CIS-e days with the stock fuel boot mounted to a 5" dynan filter. The LC-1 wideband controler chillin, and a temporary vac check line containin the bolt.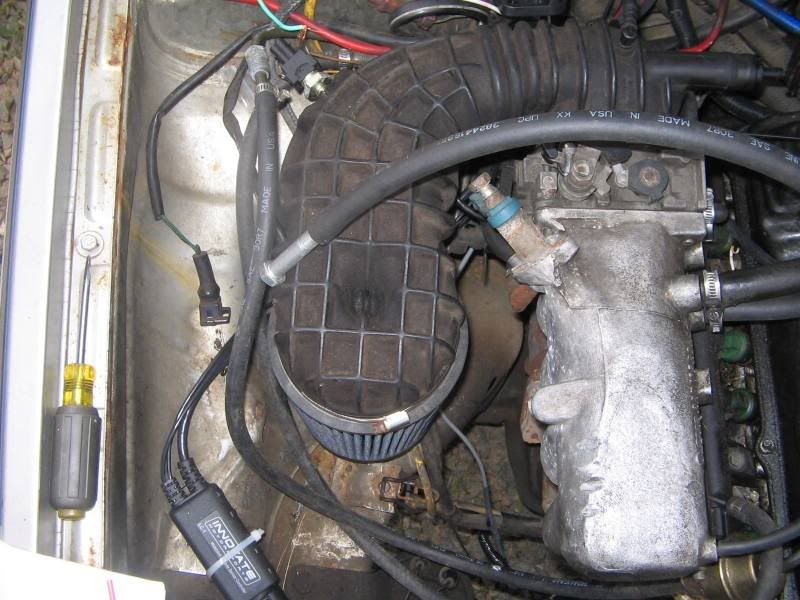 I'll get some video when its tuned.
As for the benefits to EDIS:
Its much more responsive, a bit more accurate, and totally programable, no more cap's and rotors to buy, and Bye Bye distributor!.
Cons:
Some fab required.
The serp setup definitely did shed some weight\rotational mass off the front end and reving seem quicker. Which leads me to my next stage.....a lysholm setup thanks to Peter Tong. Progress on that will be posted as it happens.
http://****************.com/smile/emthup.gif