Discussion Starter
•
#1
•
we are offering our streetone sideskirts for the price of $185 a set with free 3 day shipping for customers in the contiguous USA, and now we have 3-5 day shipping for the same low $185 price for Alaska, Hawaii and Canada. Once we run out we will take the buttons down so as long as you see the buttons up we have some left.
Free 3 day shipping to the continental USA orders click here
*no paypal account required*
Free 3 - 5 day shipping to Canada, Alaska and Hawaii orders click here
*no paypal account required*
Here is a picture of how strong and flexible our sideskirts really are
Image uploading. Refresh page to view
Jetta 4 pics most actual VW Vortex members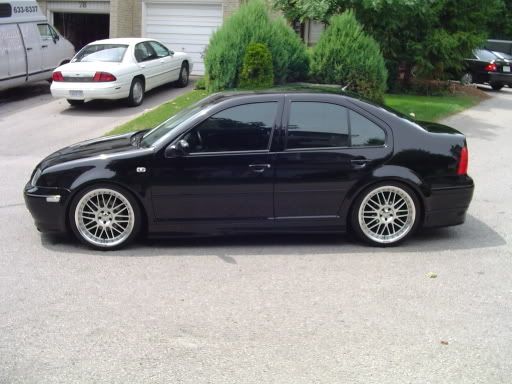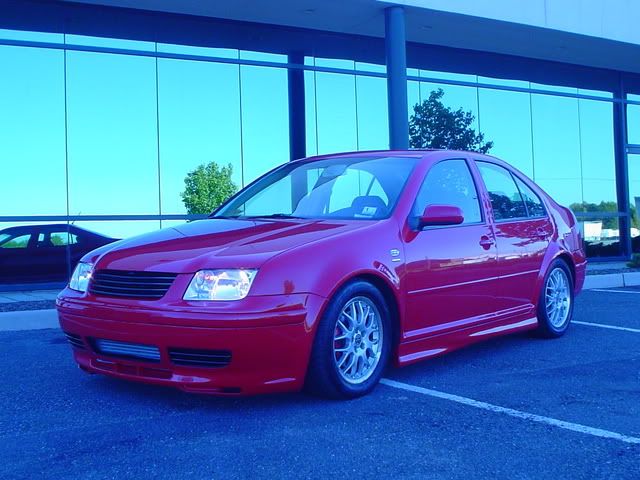 Golf / GTI 4 pics most actual VW Vortex members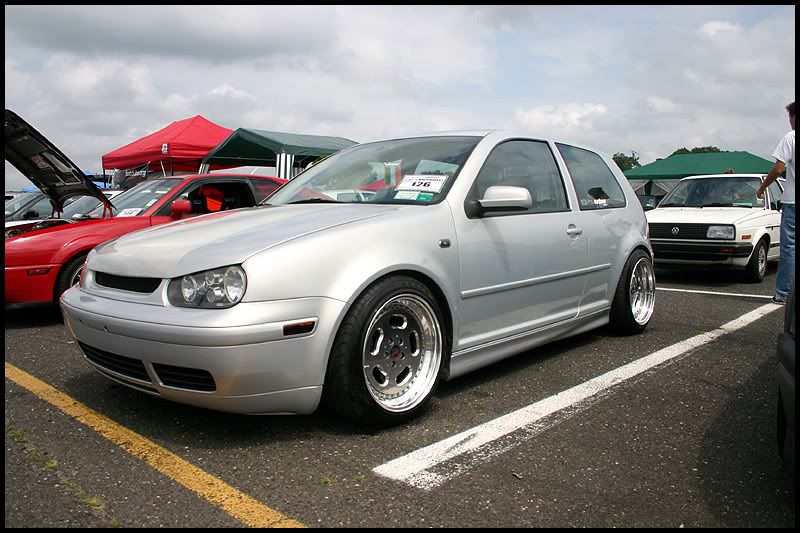 Here is what actuall Vortex Memebers have said about these skirts.:
Quote, originally posted by pest »
3/13/06 Hey got my skirts in today . This post is for all of us canadians that have always wanted to order from the USA but were reluctant to order in lue of big currency and duty fees. Well no fear i got my skirts and paid about 25 dollars canadian for duty charges above what my cost for the skirts were. So that brings the cost of the skirts 208 plus 25 for the duty charges to a total of 233.00 canadian . So hell man this is still half of what reiger side skirts are. Plus Mike from dubtechnik was helpful and responded quickly to my concerns of not getting my order. the package was put together really well and wrapped with alot of bubble wrap to protect it from any damage. For anyone who was sitting on the wall re-thinking if they should order from these guys do not hesitate to order. they are upstanding cool guys who do good buisness. Now i just hope i can talk em into selling me a rear bumper for my MK 4 GTI .
http://****************.com/smile/emthup.gif http://****************.com/smile/emthup.gif http://****************.com/smile/emthup.gif
Quote, originally posted by rickyboy »
I got my skirts back when you guys first started advertising on here and for the money you guys offer a GREAT product. As for a price, I paid 200 with shipping before you dropped the price, and I'd still pay that today for these. And yea I run them 'backwards'
Quote, originally posted by chinabuddie »
that white jetta is mine.. at first i was skeptical about ordering from them.. after a few days i was just curious about my order and i tried calling them but no answer.. and didn't get an email.. but they messaged me on here and told me my order and shipped. it didn't take long to get my sideskirts. I probably got them in about 7-10 days after placing my order. And the sideskirts are wonderful. I was on a budget so I wanted sideskirts so my front GLI lip didn't look un-even.. all sideskirts were at least like $300-$400 for a pair.. but i took a risk and buying from them and well.. they were better than what i had expected. They come VERY well packaged.. took me like 10 minutes just to unwrap the sideskirts. Then I tried bending them a little.. and yeah.. these aren't fiberglass.. they're made out of something special I believe.. some fiberglass mixed with something.. light weight.. but yet I could twist and turn the sideskirts and they didn't break or crack like fiberglass ones. When I went to get them painted the body shop didn't charge me that much because he said "there isn't really any prep work to be done.. I just have to primer it and paint it" it literally came ready to be painted. it's a perfect fit on my car. I even test fitted the sideskirts and they would hold themselves up without tape/screws while I just wanted to see how they looked before I got them painted. so they fit nicely. the fitment was perfect and easy to install. very good quality stuff for very cheap. i'd buy another set in a heartbeat.
Quote, originally posted by ThaWeezord »
I just recieved my Sideskirts from Dubtechnik and they are awesome!!! quality, fit, and finish are top notch, more then what i was expecting for the price. they are well made and fit excellent! I challenge you to find a better priced skirt from a reputable company such as this, it won't happen and if it does i can assure the quality will be poor. i had no fitment issues with mine. In fact ppl often comment on them and how good they look, i always reccommend Dubtechnik.
I am in Canada (onatario) and the Brokerage was $52 via UPS. All together with exchange rates, shipping, and brokerage, it ended up being $310 CND!!
As for install, i put screws on either end then added 3M double sided tape and Urethane to hold it in the middle. these are going nowhere!!
for Dubtechnik
Quote, originally posted by GTI Type A »
Dubtechnik stands by their products and serve well.
Very Respectible
Quote, originally posted by metalmash »
Just received mine today... THEY ARE THE BEST LOOKING SKIRTS I HAVE SEEN !!! FIT LIKE A GLOVE. Simply amzing for the price.
Shipping was a little slow, but hey!, I am living
in Canada....
Dubtechnik ROCKS.
Great sideskitrs. Just got them installed on my red Jetta. Look SO great! They match perfectly with the lines of the car. Got GLI front/rear installed with them. This setup looks awesome! Like it a lot better than the heavy priced ones.
Fittment was perfect according to my bodyshop man. He made three little brackets under them to be sure it's rock solid. But you could installed them without them.
For the price, if you guys are doing any money with the skirts you should not raise the price a lot. Because it's the great price that made everyone choose your skirts and this made a lot of publicity for you guys.
Just realized I am at work and I must stop typing...
Thanks for making my car look so nice for almost nothing.

Quote, originally posted by [email protected] »
i recieved my sideskirts, and they look great

Quote, originally posted by bLeW-DuB »
bump for great guys and service.
Quote, originally posted by gima »
mine are sitting in the garage.. waiting to be prepped and sprayed.. and fitted for that matter... the fitment on them is really tight.. i had to sand down some of the inside on the back in order to get it flush with the back fender area but no bigggie. good deal for $185 --
i'd like to add, whoever packaged the set that was sent to me.... it took me almost 10 min to get the tape off the bubblewrap or shrink paper whatever it was.. then another 10 min to get the tape off the brown cardboard stuff.. the entire time i'm think "they must of used a whole goddamn roll of tape on this.." when i finally get the things open.. low and behold.. an EMPTY ROLL OF PACKING TAPE INSIDE!.
Quote, originally posted by GLIwanaB »
Got mine a month ago, and spent the last 2 days painting them. There so damn easy to paint.. The fitment was perfect, they fit nice and snug with just minor sanding. I fab'd two L brackets to hold up the back end and used the screw in the wheel well for the front. Im just going to clear coat them tomorrow so Ill take some pics once thats done. Overall id say there a steal for the price... I thought full price was going to be $285, and even thats a good deal. .
Quote, originally posted by GtiDub »
amazing side skirt the quality is good slight sanding required but that goes for all sideskirts i guess and they take some abuse too A+++++
Quote, originally posted by agreenbhm »
side skirts seem very durable. mine are not installed yet due to lack of funds, but i did a little bend test this afternoon, and they are very flexible, and feel really durable http://****************.com/smile/emthup.gif http://****************.com/smile/emthup.gif
Quote, originally posted by vdubsteez »
I had bought a set a while back and then ended up selling them due to the fact that I couldnt afford a bumper setup to make it flow. I still dont have the money but I wish I kept them because they looked good when i test fitted and I thought they seemed VERY sturdy. I'd reccomend them.
Quote, originally posted by njwolfturbo »
My streetone sideskirts fit great. They are strong and I have had no problems with them. I do body work on cars everyday and I know these are a quality piece.
Quote, originally posted by BonnyDub2.0 »
lovem to death, worth every $$$
Free 3 day shipping to the continental USA orders click here
*no paypal account required*
Free 3 - 5 day shipping to Canada, Alaska and Hawaii orders click here
*no paypal account required*