SOLD!!!!!!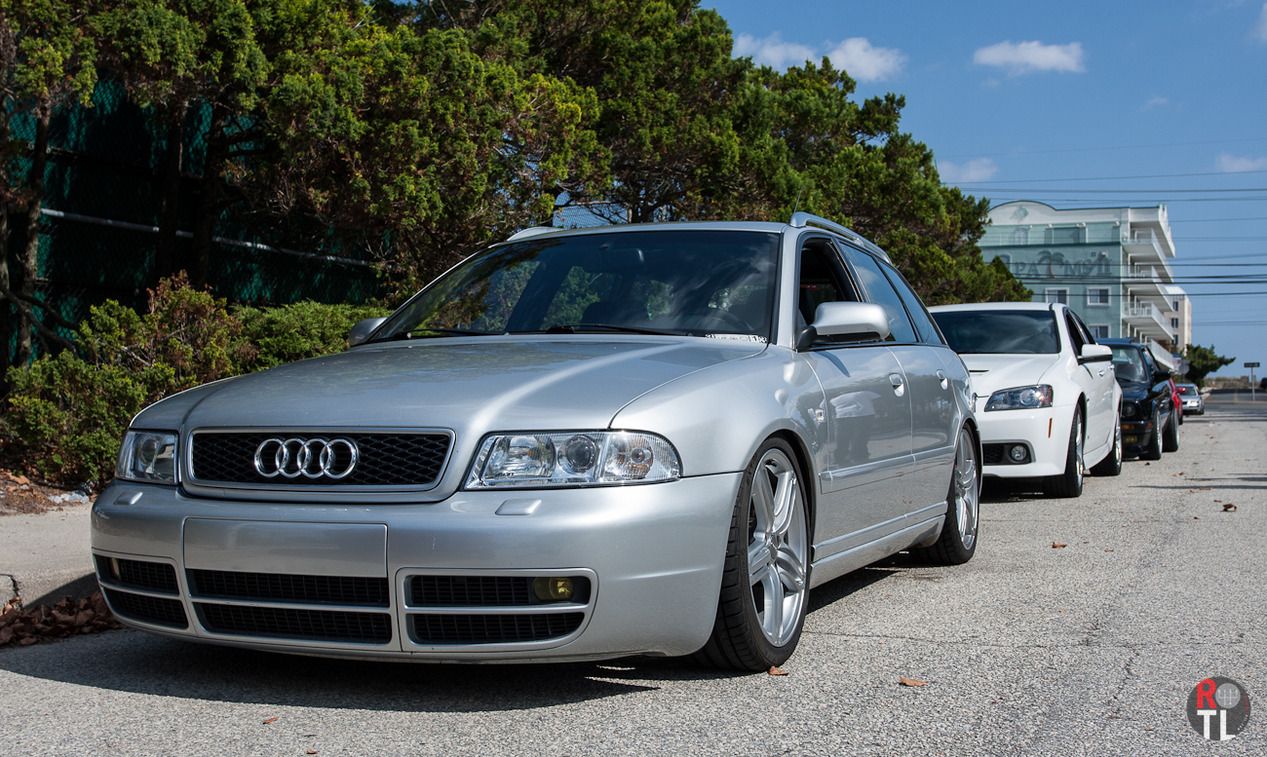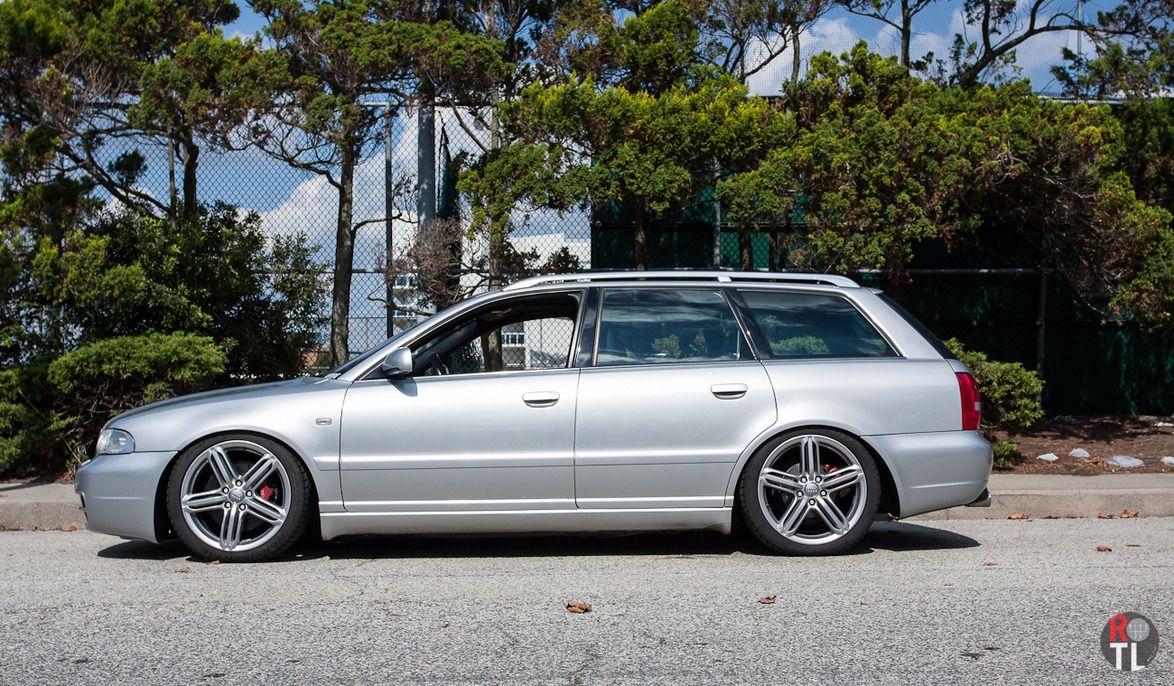 UPDATE:
Car was "winterized today. Washed, clayed, iron cut and Wolf's Sealant. Snapped some pictures, including the interior, and updated here. Sorry for the poor lighting.
UPDATE 2:
Went through and organized photobucket so the links were dead. Took detailed "flaw" shots for an interested buyer. Jacked up contrast and circled the flaws on the wider shots. I'll like to the album below the pictures. Car is dirty because its too damn cold to wash it this weekend.
So time has come where I am entertaining the thought of selling the S4. Cars in general aren't a priority and I'd rather have something more pedestrian that won't get me in trouble.
I feel like this is one of the better examples I have come across and the car is very well taken care of IMO.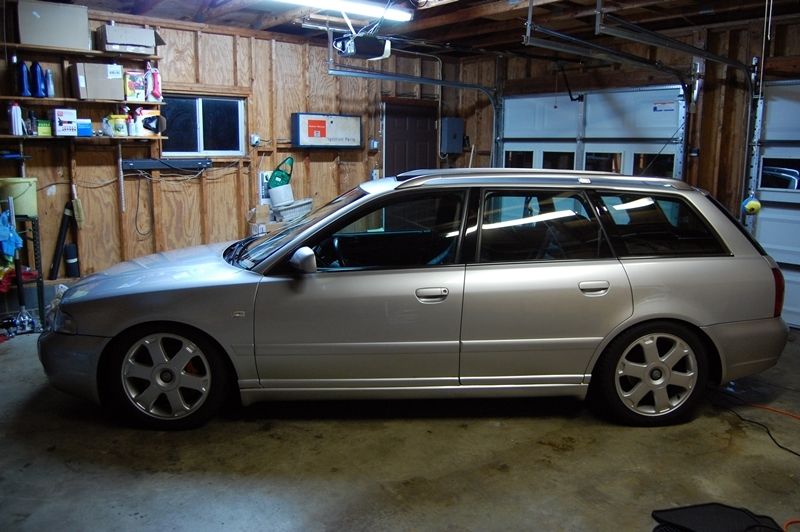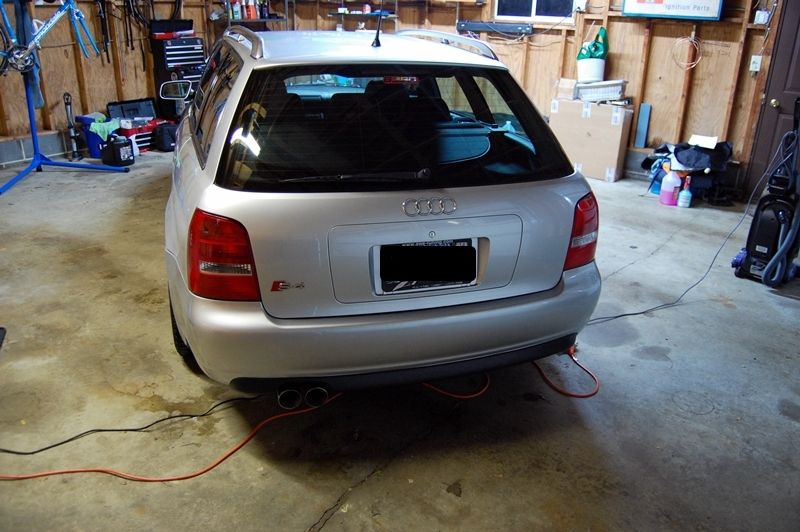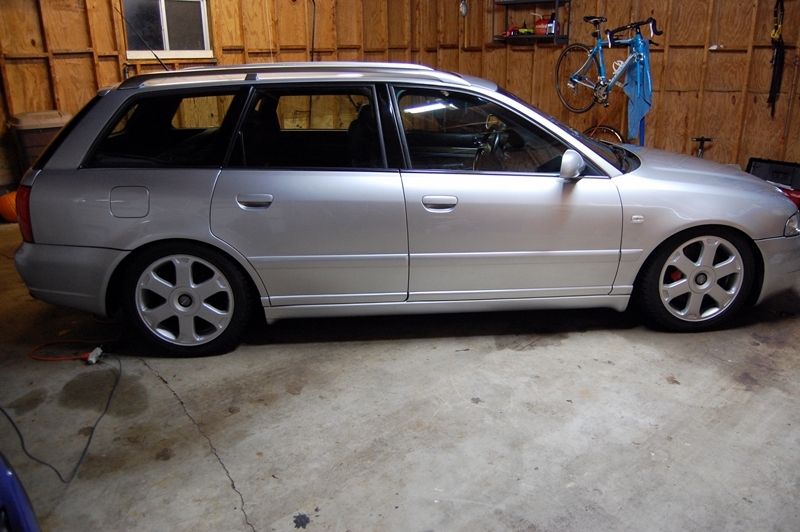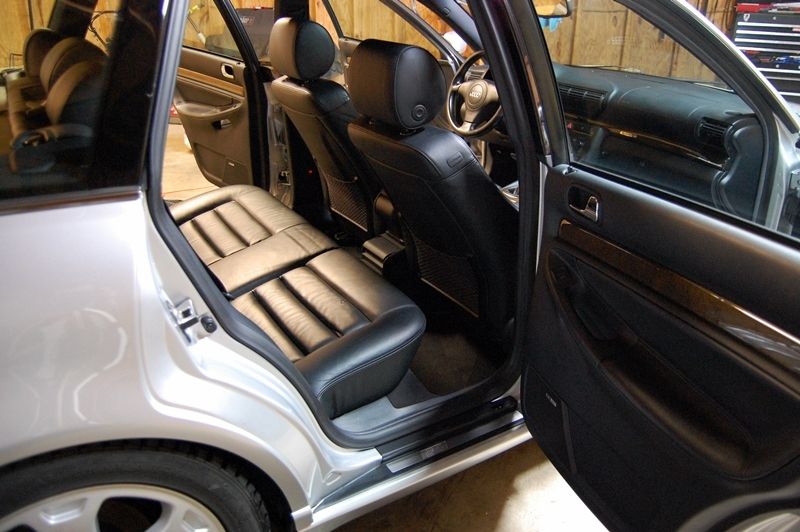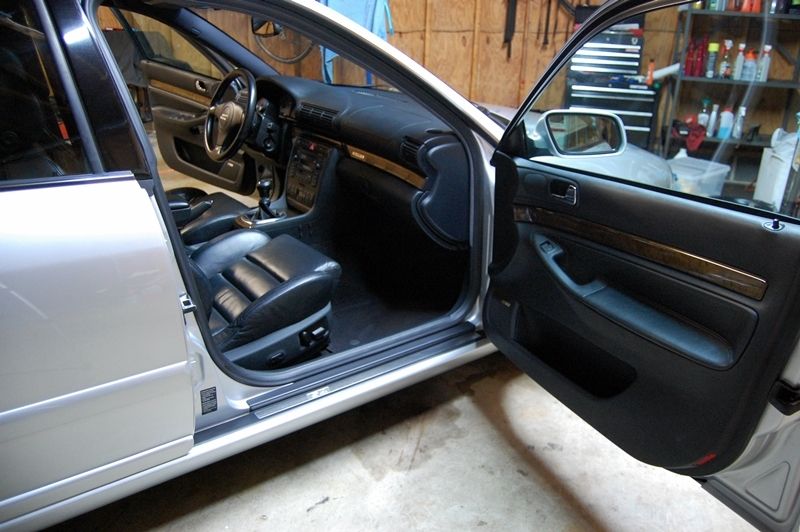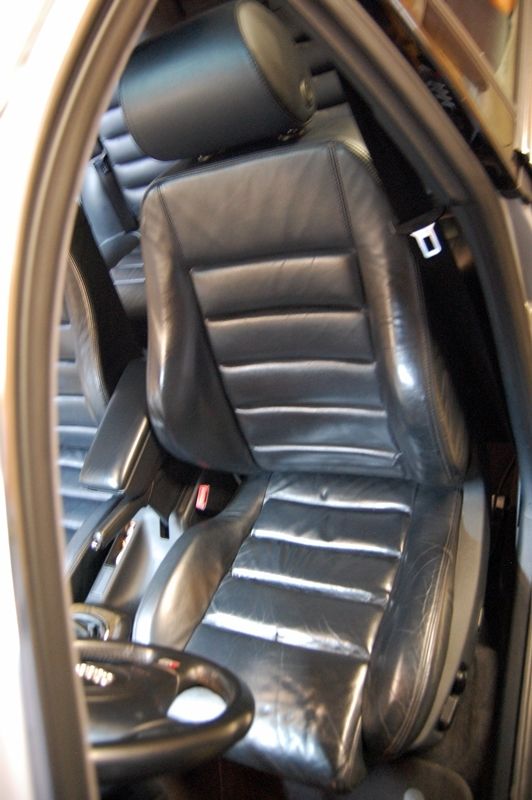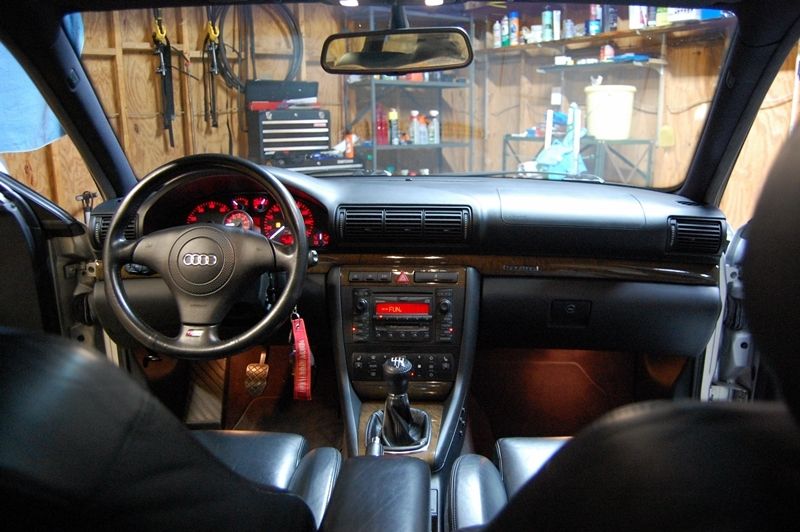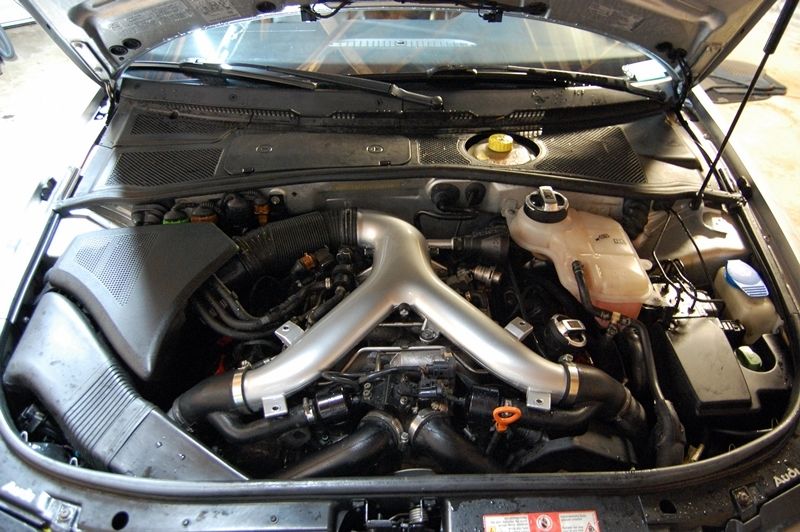 http://photobucket.com/IanS4
History:
I am the third owner of the car. I purchased it with ~84k miles from the 2nd owner in PA in February of 2010.
Details:
General:
2001.5 Audi S4 Avant
6 speed manual
Cold Weather Package
Currently 126k miles
Oil changed ever 4k miles with Shell Rotella T Synthetic
Engine:
ITG Air Filter
GIAC X Stage 2 Software
AWE Tuning Twin 1 Exhaust
2.0T Coilpack conversion (wiring done by Aerospace electronics shop)
Wagner SMIC with CF shrouds
034 Silicone TBB
Bailey DVs
R8 Oil and Coolant Caps
Valve Covers painted VHT Wrinkle Black
Y-Pipe Paint matched to car
Drivetrain:
APR Snub Mount
Stern Street motor mounts
Stern Transmission mounts
Stern rear differential bushings
Tanoga short shifter
AWE Drivetrain Stabilizer
Brakes:
ATE Power Slot with Hawk HPS
Suspension/Tires:
ST Coilovers
Febi/Bilsten Control Arms (9/2011)
Conti Extreme Contact DW (1 Summer) on 18" Audi OEM Tri-spokes
General Altimax Artic (1 Winter) on stock Avus
Exterior:
DEPO Clear Ecodes with DDM 55w HID
RS4 mesh grill
OEM European Rear Bumper
Interior:
Podi Boost Gauge
Audi OEM rear seat cover
Audi OEM cargo tray w/ cargo nets
DICE Silverline IPOD integration
Misc:
Thule AeroBar Roof Rack
Recent Maintenance (have dates in receipts):
Timing Belt kit (~90k)
Valve Cover Gaskets
Rear Diff Fluid (Motul 75w90)
Trans Fluid (Motul Gear300)
New Rear brake caliper
New Valeo Alternator
New control arms/tie rod ends
New Spider hose
New FPR check valve
New EGT Sensors
New Outside temp sensors
BAD:
Interior rear view mirror dimming doesn't work
Some chips in front bumper/hood
Small chips on bottom of driver side door
Driver's seat heat doesn't work
2 1/8" chips in windshield
I have receipts for everything on the car, and from the original owner. I will include a screenshot. I even have receipts for every gas fill up for the car if you want to get super anal.
PRICE: $13,750 OBO car located in Mechanicsville, MD 20659.
Please PM me or email for more pictures.
isylvester0803 (at) gmail.com