Discussion Starter
•
#1
•
So it has come to this, my lose can be your gain. This car was built 4-5 years ago and I never finished it since everyone screwed me on the deal. I have put THOUSANDS into every part of this car and it just needs to be finished. The car....
2001 Jetta 1.8T with 45k on the clock
Custom OEM GLI one piece molded front and rear bumpers
Shaved doors, handles and rub strips
Boser hood
NX nitrous halo for FMIC and two five pound bottles
Custom, one off trunk using a N.American top piece and Euro bottom all shaved w/no line
Shaved antenna
shaved fenders
GLI side skirts
Shaved/smoothed engine bay
GLI Black interior
MOMO RS2 GT adjustable seats
Scroth 4 point Harnesses
MOMO Jet steering wheel
Pioneer DVD player w/5.1 surround sound
Not installed ARC Audio door speakers
OEM option carbon fiber stick on dash plates
No Airbags!!!
AutoPower 4 point roll cage powder coated gloss black
20th GTI bigger brakes, front and rear
APR 3" TB exhaust with no cat
Koni Coils
WRD front and rear sway bars, powder coated gloss black
WRD front sway bar links
WRD rear upper strut bar
Poly bushings everywhere
Powder coated gloss black sub frame, control arms and rear beam
Euro cluster, all KM
20th GTI pedals
B&M actual short shifter w/knob
Stage II drive shaft shop axles
New hubs/bearings front and rear
5 speed O2J Trans with Peloquin LSD, 3.94 ring and pinion with 0 miles
Spec Stage III clutch
G60 lightened flywheel
PS2 in place of the Passenger side airbag
The paint is Lexus 049 Pearl White, the whole car, jams and all. Needs to be fixed, painter sucked!
The motor-
Stage III APR Turbo Kit w/550cc injectors and APR tuning chip
APR intake manifold, smoothed and polished with a custom machined R32 70mm TB
Black powder coated valve cover
Port and Polished head to match intake and exhaust mani's
Fully built bottom end w/Polished crank, Forged rods, JE pistons, ARP bolt kit and counter balanced for higher revving. (motor built by WRD)
ARP over sized head studs
All belts and everything else on motor including WP is brand new and NEVER RUN!
Forged 007 DV, needs diaphrams
Custom polished strut caps, dip stick cap, oil filler cap and coolant reservoir cap
Bonrath smoothed and color matched grille
FK Halo headlights (needs to finish hook up)
RWRW OEM rear tails
Stock Wolfsburg rear seat
Neuspeed lower intercooler pipe
New tie rods w/ends
New ball joints
Neuspeed Power Pulley Kit
I can't even think anymore and I am sure there is more stuff to add.. The car has no wheels on it and is missing the FMIC and that is really all there needs to be to get it going.
Pics: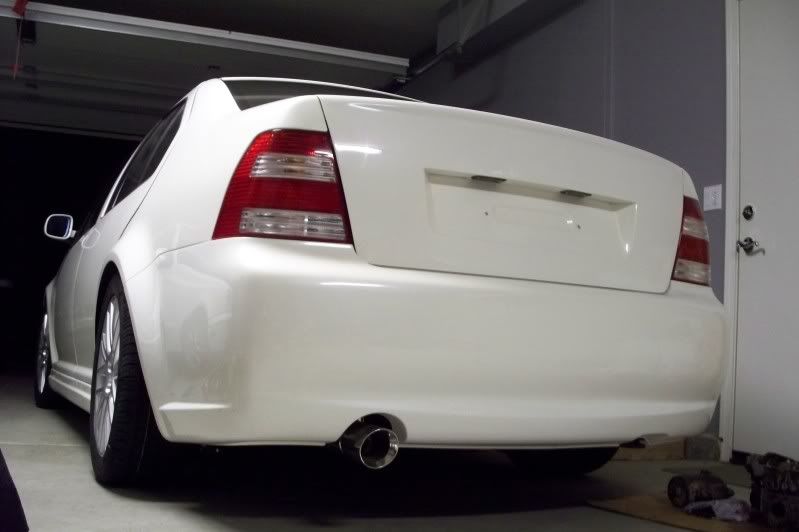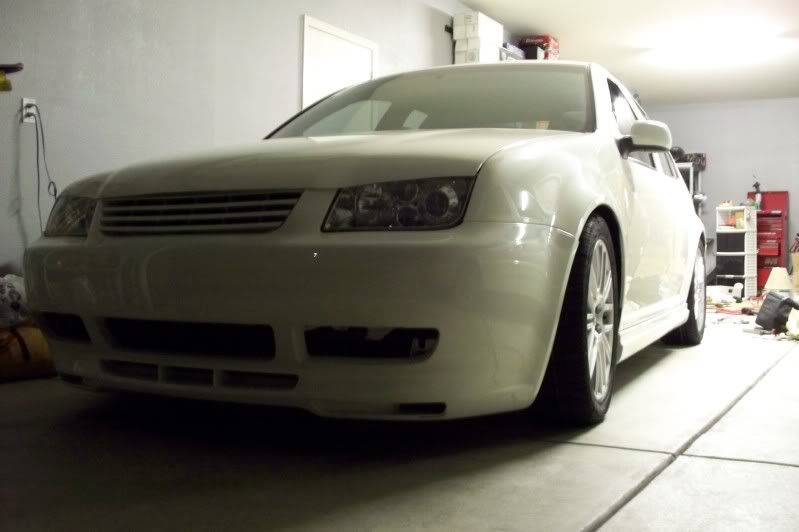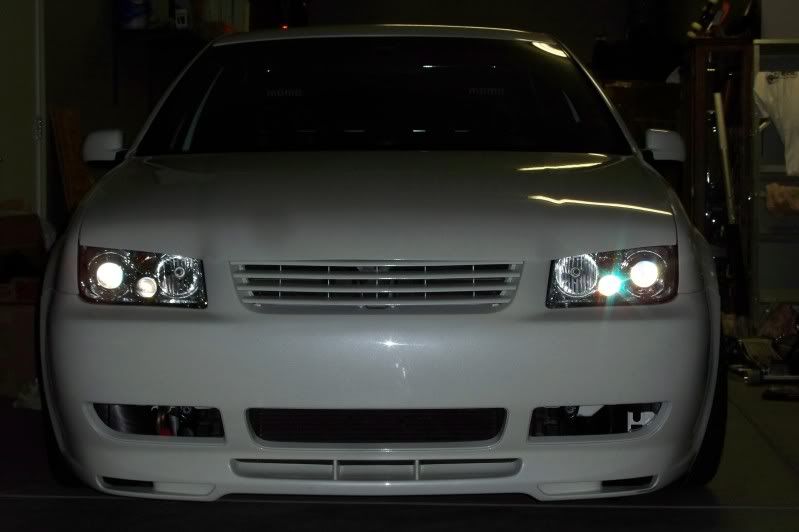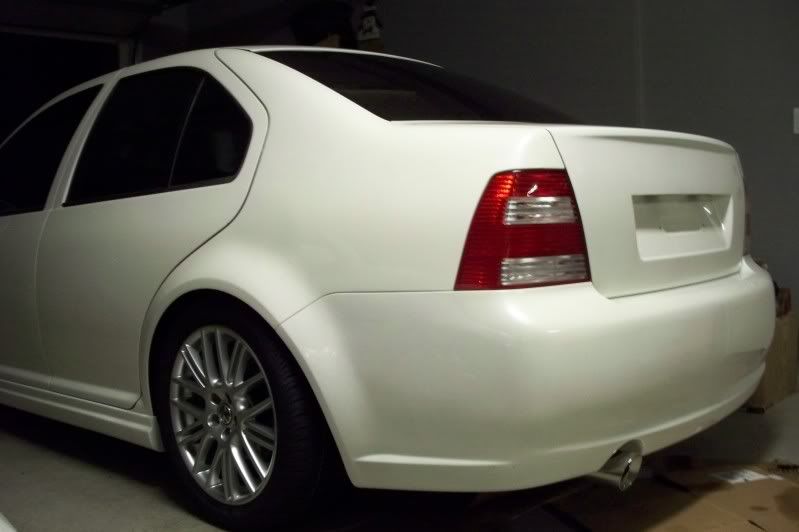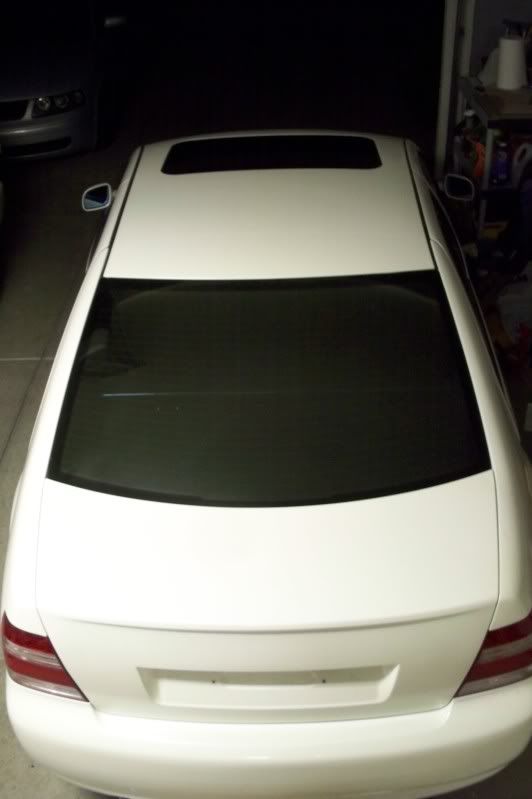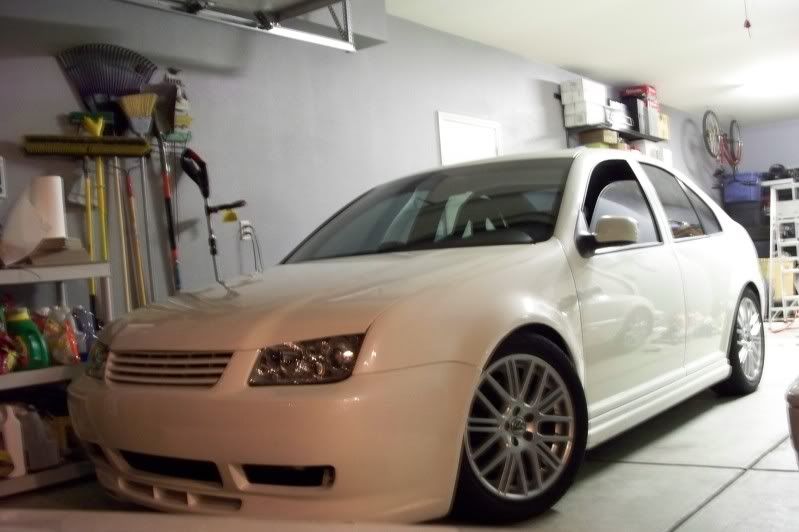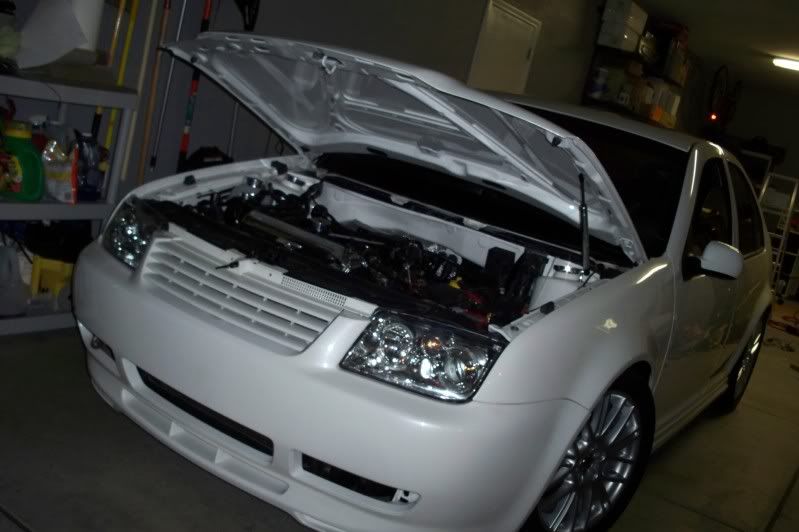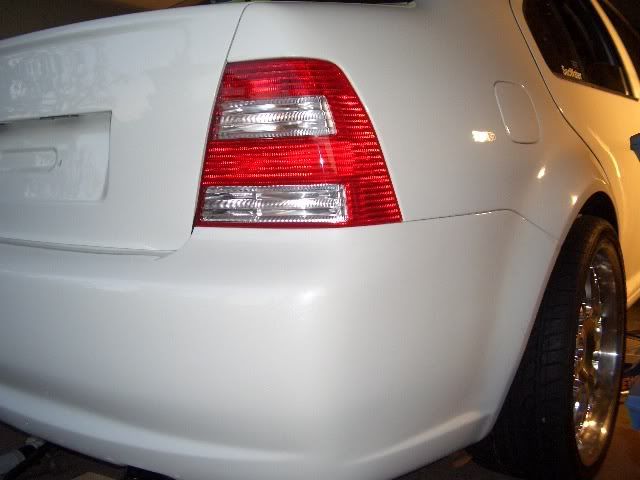 Interior before GLI Headliner
Bottles are now color matched
I know that I am not going to get my money back and that isn't the plan. The plan is to take the money from this car and finish my two Type II's and pay off some debt. I am asking $17.5 OBO and the car comes AS IS! I really will take offers because at this point, I just want the car gone. Thank you for looking and if I need to, I am willing to part the car out.