SOLD! deposit taken
1991 Volkswagen Gti 16v 2.0L 5spd 140K
$2800 Firm
New Timing Belt
New Timing Belt Tensioner
New Water Pump
New Serpentine Belt
New Thermostat
New Fan Switch
New Radiator
New Lower Radiator Hose
New Water Pump Hoses
New Coolant Temp Sensor
New Fuel Filter
New Front Pads (Mintex Red Box)
New Front Rotors
New Rear Pads (Mintex Red Box)
New Rear Rotors
New Rear Wheel Bearings
Mods:
Serpentine Belt Conversion From a 2.0L aba Engine
Lightweight Crank pulley modified for the serp belt conversion
A/C and P/S deleted with the serp belt conversion
Mk3 Dual radiator fan modified to fit the mk2 radiator.
K&N Air filter
Custom Exhaust with resonator deleted.
Eip Chipped Ecu (92 octane)
Solid Front Engine Mount
Abd Weighted Shift Rod
Neuspeed Short Shifter
SuperSport Coilovers
Mk3 Master Cylinder
Stainless Steel Brake Lines
15" Rotas GT3 with Good tires 80% remaining
Replaced last year:
Inline Fuel Pump
Intank Fuel Pump
Fuel Distributor (over $1000 new)
Interior/Exterior:
Badge less Grill
Fk Crystal Headlights
Amber City lights
Relayed H4 Bulbs
Fk Tail lights with euro bulb trays
Cd player with aux input
Aftermarket Steering Wheel
Factory Recaro Seats (In Very Good Shape)
Gti Floor Mats
Plaid Headliner (some like, some don't)
Painted Flat Brown Still Has Black Roof (some like, some don't )
Extra Parts Not installed:
Abd Big Bore intake
Neuspeed upper stress bar
Super Sprint Header
Auto Tech Sport Cams
New Lifters
New Valve Springs
Extra Gauge Cluster
Extra Ecu
Extra Fuel Distributor
Stock Quad Grill (inner lights missing)
Mk3 non airbag steering wheel
Stock Tail Lights and pigtails
More info:
I drive it every day. Runs awesome only let me sit once. I left the lights on… Got a jump start and it was good to go.
Sometimes it grinds second gear if you shift to fast. Take it easy and it is fine. (been like that since I got the car).
I think it rides rough, because of how low it is. It feels like a go-kart.
The rear exhaust hanger needs welded back to the muffler, which will be fixed before its sold.
Has some dents on it but nothing major.
No Rust Floors and strut towers are clean
I work on Vw's and Audi's all day long. I don't need to sell the car but I'm finishing my scirocco and will not be driving this as much. It's a really reliable car that get a lot of compliments. This is a great daily driver. Get good gas mileage and is very fun to drive. I'm sure I'm missing something and if I think of anything I'll let you know.
Asking $2800 firm. I will not except lower offers unless you come look at the car! But remember I'm firm on the price. Not interested in trades either, Already got run around with one. Email is the best to contact me.
[email protected]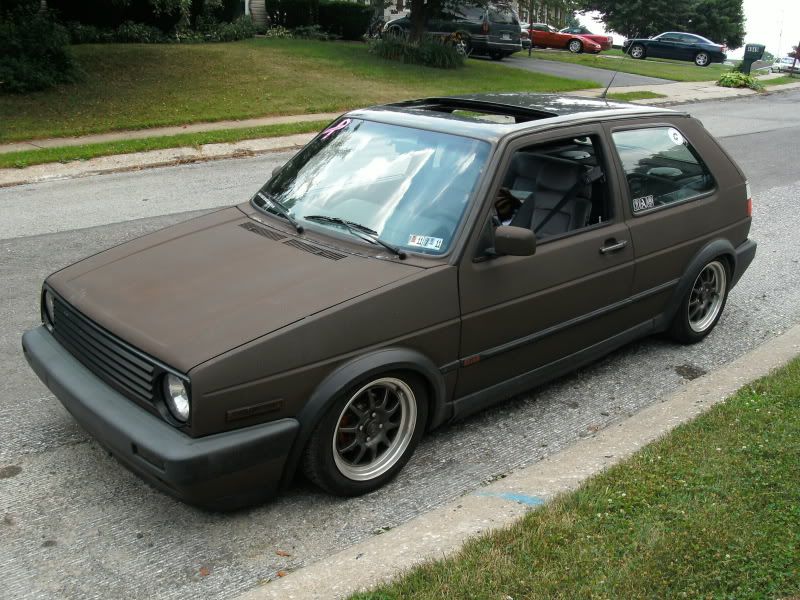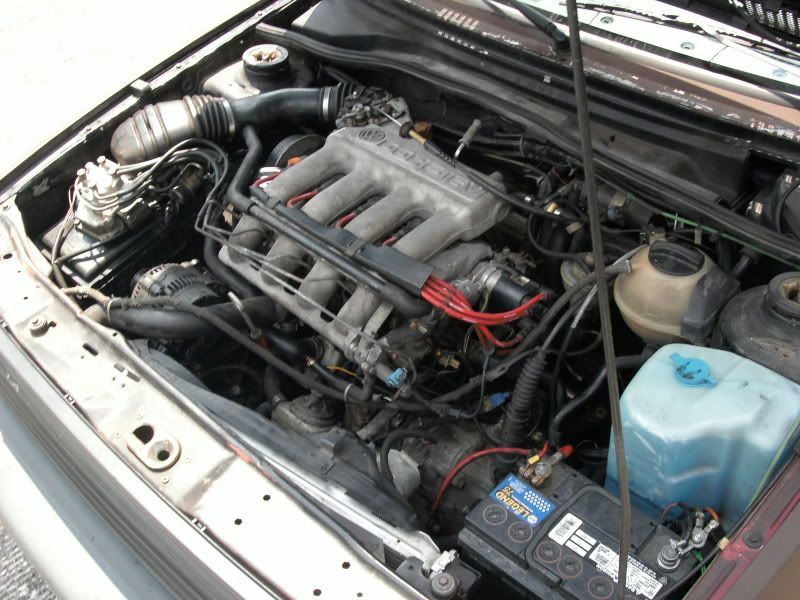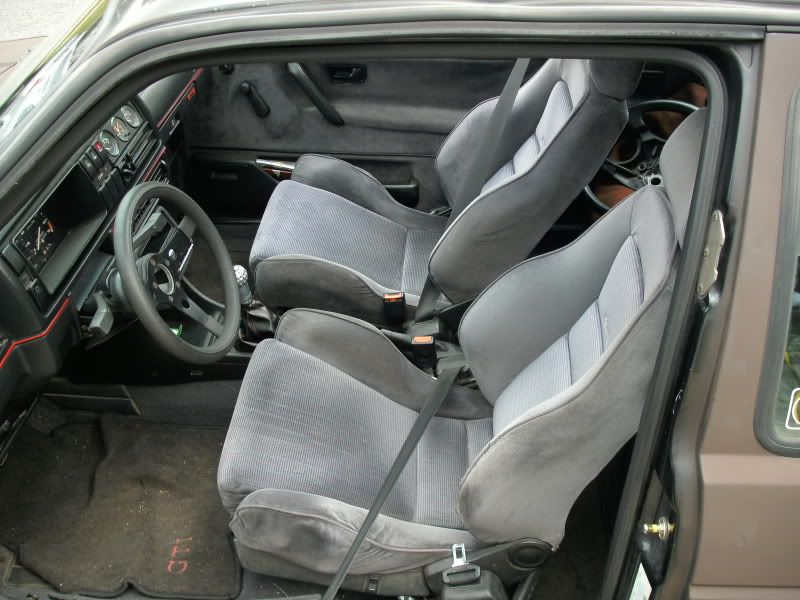 More pics @
http://smg.photobucket.com/albums/v200/scrcc16v/mk2 gti/