Feeler: 1966 Mustang
well this is the rundown. its a 66 mustang coupe with a 302 and a T-5 swap. it was my first car. i drove it all throughout high school and even took my now wife on our first date in this car. its been a awesome car and it deff gets you attention.
the motor runs strong. body is good for what it is. floors are solid. the only real issue it has right now is the brake lights/ turn signals do not work. i suspect a bad ground somewhere im just too lazy to investigate. also this ethanol that is in fuel these days seems to have an effect on the engine. carb probably needs adjusting.
ENGINE
302
edlebroke performer intake
edlebrock performer 650cfm carb
289 HiPo heads (OEM which are really hard to find)
comp cam (i dont rem what size but it is a mild one)
headman headers
TRANSMISSION
T-5 5spd out of a early model fox body, its has a 2:73 gear out back so it rev really low on the highway.
aluminum driveshaft
The Good
motor runs strong
the car is capable of 23MPGS!!!
minor rust for a early model mustang
front suspension was redone about 5yrs ago
brand new trans
The Bad
needs carpet
front seats are starting to rip
needs some minor body work (rust)
needs paint (most of it is still orig.)
the car is my pride and joy and i hate to sell it but iv just lost interest in it over the years. i have most of the orig, parts that i took off the car that will go with it. it does have factory a/c but it is no longer under the hood.
my price is going to be $15K OBO. avg on this car is $20K with some of the options that it came with.
http://www.nadaguides.com/default.a...13&o=34670~13856~13864&vi=71840&z=30248&da=-1
you can either message me on here, email me at
[email protected]
, or call/text me at 404-307-3632.if you have any questions about the car dont hesitate to ask. i know this car better than my own wife.
thanks for looking.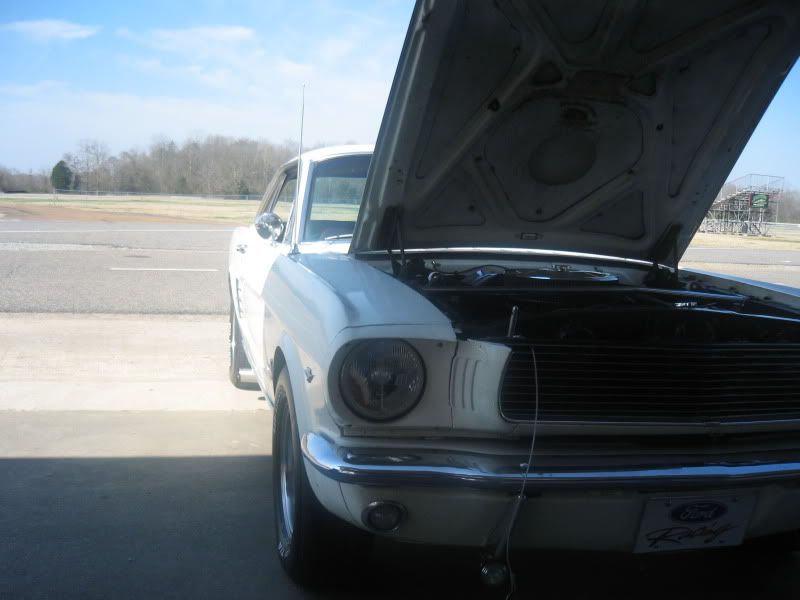 and a video