Discussion Starter
·
#1
·
I've had it for about 6months, and I don't like it... It's an awesome car, but me being 18, I don't need to be in an automatic wagon.
Put on your reading glasses...There's a lot to read, but you want to know what you're going to buy...
...Right?
I am mainly looking for trades (for vehicles listed at the end), but I will sell out-right. It's a GLX in almost show-room floor condition! Fully loaded!
Factory Equipped With:
- cruise control
- tilt wheel
- heated/memory/electric/black leather seats (recently conditioned)
- wood-grain trim
- power sunroof
- power windows
- power door locks
- power/heated mirrors (that also fold in or out electronically for those tight parking spots)
- climate-control
- air-conditioning
- rear cargo-privacy retractable cover
- alloy wheels
- roof rack
- DOHC 30V 2.8L V6 190hp, 206tq (0-60mph: 8.22, 1/4mi: 16.41sec @ 89mph, 60-0mph: 134ft)
- Tip-tronic automatic (currently averaging 25mpg combined)
- On Board Computer (OBC) (including outside/inside temperature, mpg, trip odometer, etc.)
- AM/FM/Cassette/6-disk CD changer
- premium sound
- dual front air-bags
- front side air-bags
- 4-wheel ABS
- Traction-Control
- child safety-locks
- rear window defroster
Aftermarket goodies:
- small (unsure of weight limit/classification) tow-hitch
- professional 30% tint all around
- 1.6" drop (via B+G springs)
- OEM euro-switch (allows seperate control over fog lights, parking lights, and headlights)
- OEM rubber 'Passat' monster-mats from dealership
- debadged (plus added the German flag)
Vehicle History: (outside of routine check-ups/oil changes)
06/13/00 (no documented mileage):
-Bought new in Bellevue from Chaplin's
07/31/02 (39,900):
-Replaced coolant temperature sensor and gasket
-Replaced valve cover gaskets
12/19/03 (65,075):
-Replaced rear brake pads and rotors
06/01/04 (67,348):
-Recall WK (right rear wheel housing liner)
04/28/05 (75,000):
-Replaced cam seals
05/23/05 (75,321):
-Replaced battery
07/15/05 (no documented mileage):
-New Bosch spark plug wires, NGK spark plugs, Mann air filter, and oil change (has been changed since)
10/06/05 (83,572):
-Recall B3 (catalytic converter reprogramming)
11/3/05 (85,999):
-Replaced driver's and passenger's side CV axles with all OEM parts
---------------
Copy/Pasted from Carpoint:
"The Passat Wagon receives several minor equipment upgrades for 2000, including a brake wear indicator, improved theft prevention, an optional dealer-installed in-dash CD player, and new color options. The GLS adds an optional cold weather package, an optional 8-speaker stereo system and Anti Slip Regulation (ASR), while the GLX receives a wood gearshift knob."
---------------
...::In no particular order::...
I want to trade for stock or modified (plus or minus cash, respectively):
- Mk1
- Mk2
- Mk3
- B3
- B4
- Corrado/Scirrocco
- BMW E21
- BMW E28
- BMW E30
- BMW E34
- BMW E36
- Toyota AE86 <- that's the main one I want at this point
- I'm also open to other ideas for trades... JUST LET ME KNOW WHAT YOU HAVE! Overall, I'd like to lower my payments/pay on something worth less. But if I'm not going to lower my payments/get something that's not worth as much, then I want to be paying for something that I will enjoy.
Pictures (NOTE: Pictures with the S4 wheels are after lowering it, the pictures with the OEM GLX wheels are before lowering. I have already sold the S4 wheels, so they will NOT be included in the deal, so please don't ask):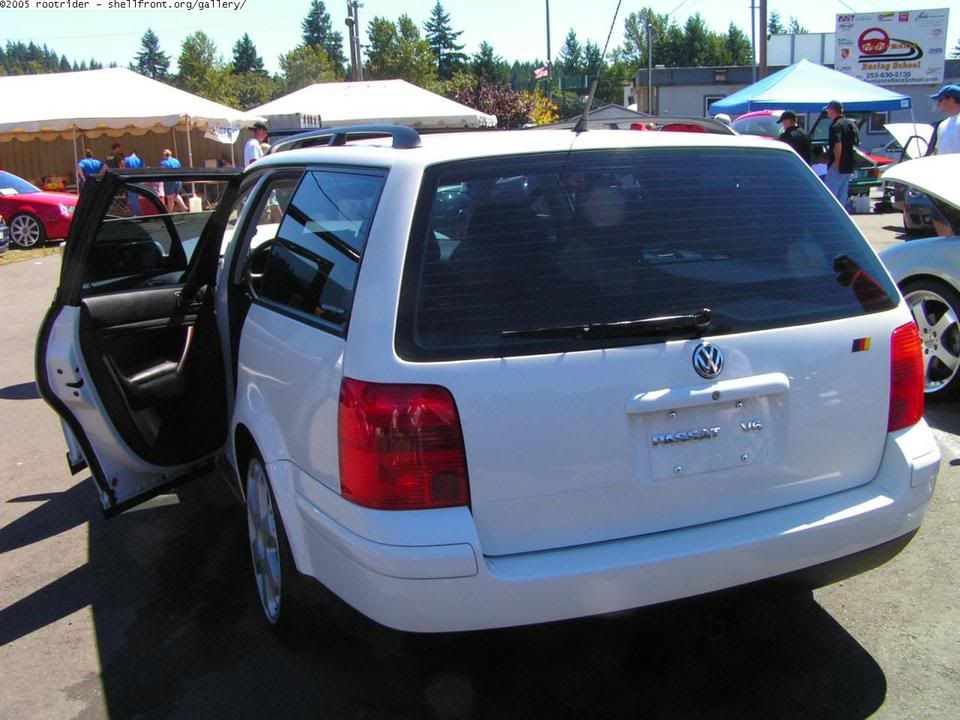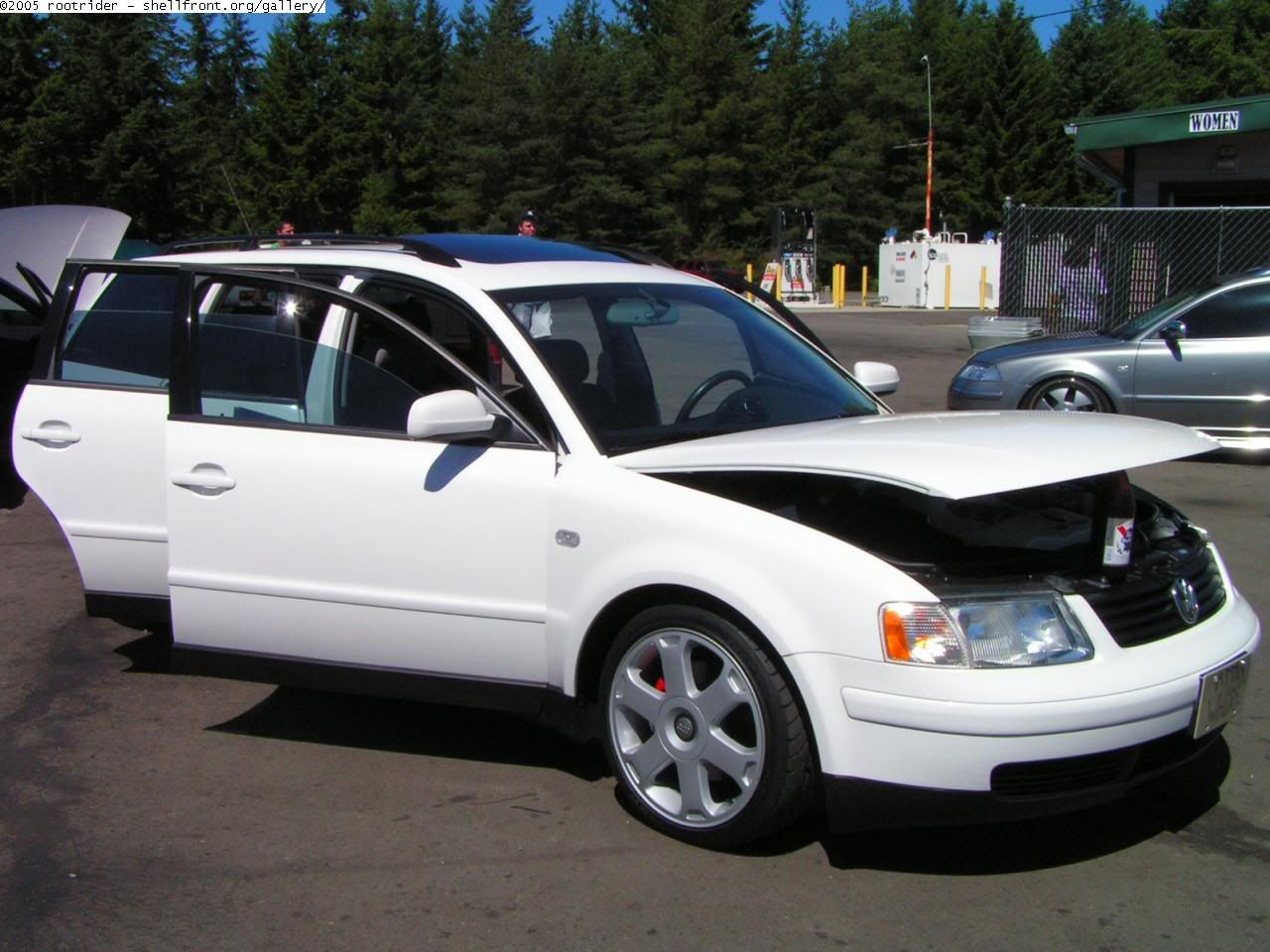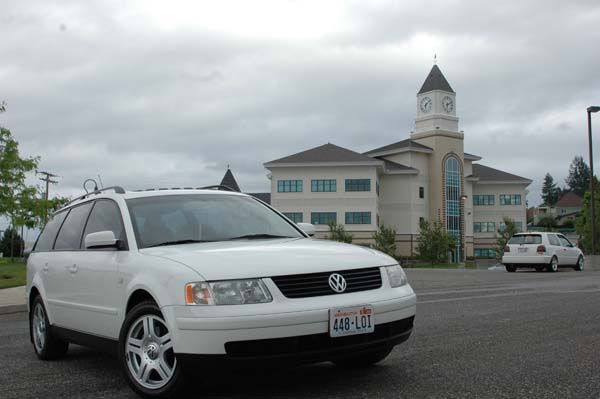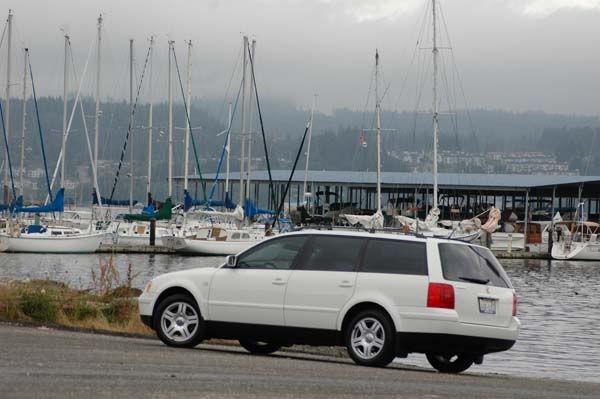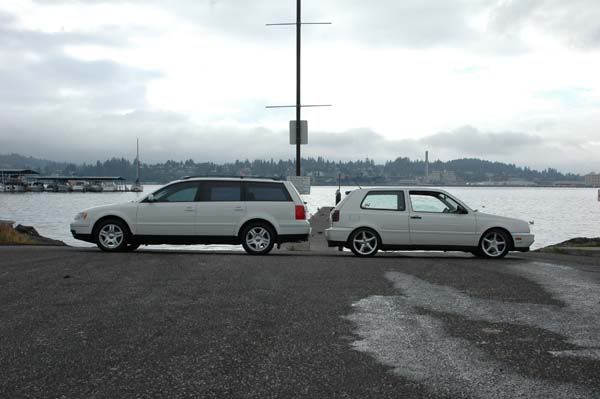 I can't think of much else to say about it, but if you have any questions, want more pictures, or are interested in buying or trading for my wagon, you can contact me at:
Cell: (360) 649 8580
AIM: BimmerBalla14
E-mail:
[email protected]
I'm located in Port Orchard, Washington... willing to meet half-way within reason.