Discussion Starter
•
#1
•
Up for trade/sale is my 2004 jeep grand cherokee laredo with a little over 47,000 miles on it. It was bought new by my brother in late 04 and he handed it down to me 2 years ago to take back and forth to school upstate. Has always been maintained even if it didnt need it. Before I had it my brother barely even let people sit in it. Always got mobil 1 synthetic every 3,000miles or less. Had a tranny fluid change recently along with both the tranny filters. Comes with older top end model sony deck and 1100watt amp powering 2 10" sony subs, still retains the stock infinity speakers. Comes with remote starter (car has never been run dead cold EVER). Only a few minor blemishes.
Quick rundown:
2004 jeep grand cherokee v8 4.7L
Leather interior
tinted windows
remote starter
upgraded radio and subs
Towing package
Moonroof
Bilstein shocks less than 7,000miles if that
New tranny fluid/oil/oil filter/ tranny filters
BF goodrich dueler a/t (could use replacing soon)
Other than a few upgrades the car is stock. If anyone has more questions feel free to pm me. The car shines and believe it or not still smells like new. I have all the receipts from everything done at the dealer and has never let me down once, does everything its supposed to.
http://www.kbb.com/KBB/UsedCar...tions
=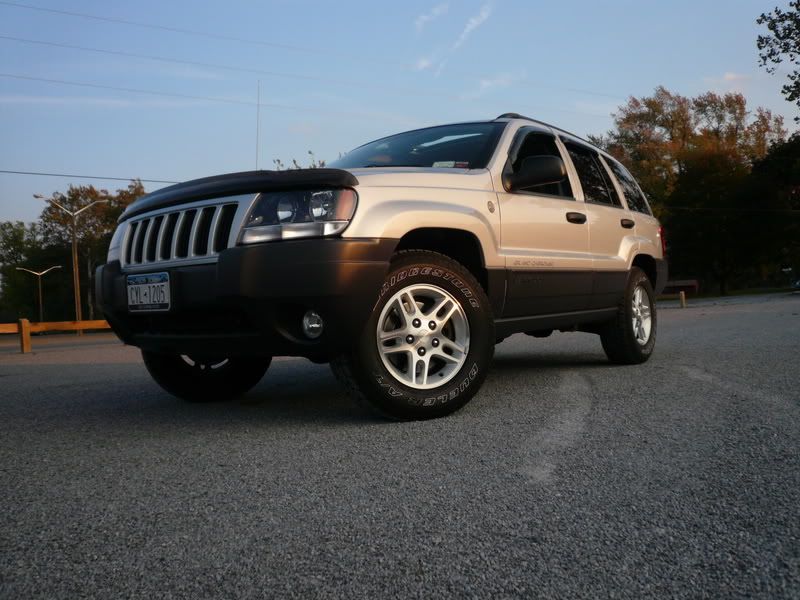 Ill get more pictures up asap
Looking for around $11k as a starting point ( I have extra parts that go with it if it meets my price or Ill trade for almost anything vw besides mk5 http://****************.com/smile/emthup.gif