Discussion Starter
·
#1
·
these are neuspeed sport springs wich give 1.25 drop. the sell for almost 300$ new. the struts are stock 86 scirocco 16v struts wich are alot stiffer when you put them on a lighter A1 chassis like a rabbit or mk1 scirocco these came of a scirocco 16v. with 110k
THESE WILL FIT ANY AND ALL MK1 CARS INCLUDING CABRIOLET, RABBIT/GOLF 1/gti , JETTA1, CABBY PICKUP, AND SCIROCCO 1 AND 2 DO SOME RESEARCH BEFORE YOU ASK A MILLION QUESTIONS ABOUT WICH CARS THESE FIT. ALL SCIROCCOS 1 AND 2 ARE MK1. SO IF YOU HAVE A MK1 THESE WILL FIT NO PROBLEM.
ASKING $125 SHIPPED. wich is a steal considering you would be paying this price for the springs alone from anyone else on vortex.
shipped. it will cost roughly $30 to ship. have paypal!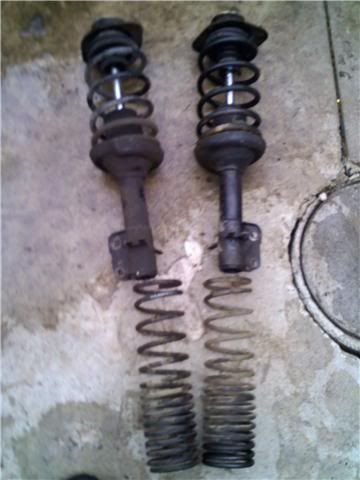 rear
front