FS: New 020 5th gears, 0.7619 ratio + install kit
.
.
.
.
.
**Unfortunately VW raised prices in Jan'18 so I've had to raise the price of the 0.76 5th Swap Kit to $170 shipped in the US. Thanks!**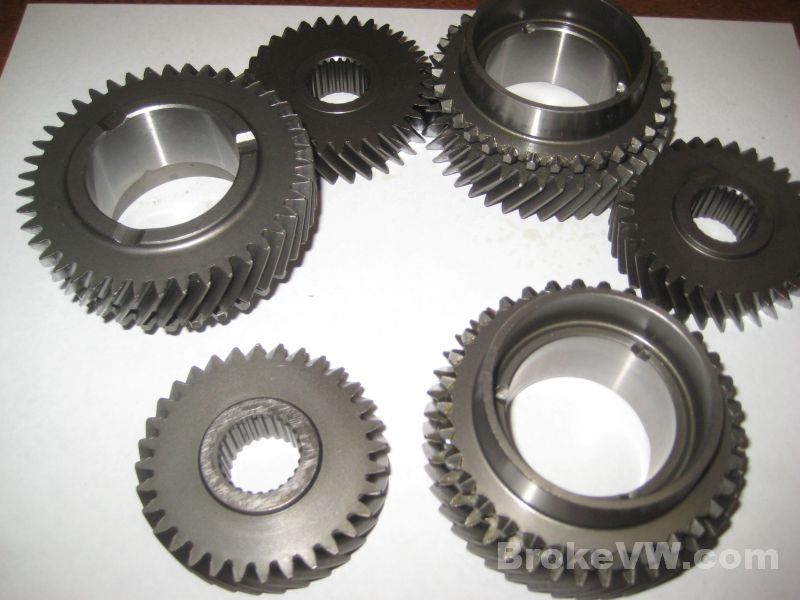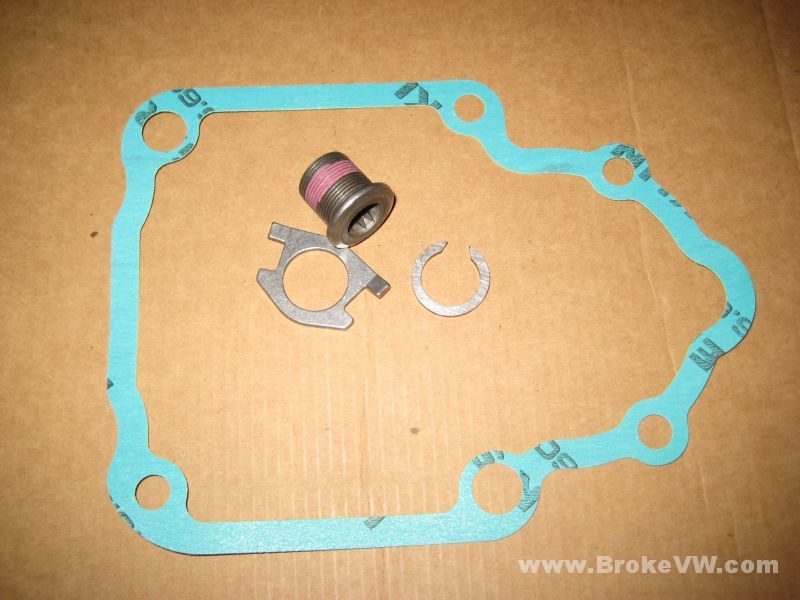 They are a 42T and 32T set for a 0.7619 ratio.
These are new aftermarket gears, not used, and include the parts needed to swap the gears into the trans.
The gears are
CRYO TREATED
for additional wear resistance and strength!
Unfortunately, they won't fit into the MK2 16V codes (AGB, 2Y) or the MK3 2.0L codes (AMC, CHE, DFQ) without modification -- with the exception of the newer DFQ codes made after June 1, 1997.
The gears are made in China by the same factory that makes parts for Shanghai VW.
That
is
VW in China... they started in 1984, but due to Chinese laws, VW couldn't legally own their own business. They own 50% with China owning the rest.
Anyway, the factory that makes parts for Shanghai VW has made the 5th gears for me.
They are HRC58-63 on the hardness scale and are deep carbonized to 0.5mm-0.7mm depth.
The gear swap can be done with the trans in the car, but it is easier with it out and on the bench.
Info on doing the swap can be found here
http://brokevw.com/5thswap.html
The install parts include a new 5th gear bolt, 5th fork lock plate, 5th gear circlip, and the 5th housing paper gasket. All of the install parts are OE VW with the exception of the paper gasket, which is OEM Reinz.
USPS Priority shipping with Delivery Confirmation is included.
Email
[email protected]
for more info, or if you'd like the kit that is also my paypal address.
Thanks and let me know if you have any questions!:thumbup:
Brian