Well, finally... here it is. Up for sale is a 2001 B5 Audi RS4 Avant.... I will spare everyone the wiki details, if you are looking at this car you know what it is, specifications and how rare these are in North America. As far as i know, this is 1 of 3 in Canada that i'm aware of.
The car is superb.... amazing handling, smooth transmission, great power & the body lines simply give away the fact that the car is more "special" than its North American counterparts. The silver paint has a blue heu which exaggerates how wide this thing really is compared to a stock bodied B5. Looks really sexy, damn shame we had to wait 15 years to be able to import a genuine RS4 to Canada. The car does have some neat features which were not common in North America such as piano black trim and sport cloth Recaros. The car honesty does not feel like its 15 years old... everything is in amazing condition from the paint, to the interior, to the mechanical and electronic features. It's simply a pleasure to drive.
I purchased the car last year from Japan and waited for it to get shipped as it was not legal yet for import to Canada due to the 15 year exemption rule. During the waiting period, a black RS4 popped up and I managed to acquire it, that's the only reason I'm selling it.
Car is inspected, compliant and currently registered in Edmonton, Alberta. Paint is in excellent condition, i would rate it a 9.5/10 and the interior about the same. This RS4 is mechanically sound and will make the new owner really proud.
Year: 2001
Make: Audi
Model: RS4 Avant
Mileage: 99,400kms
The car is all original and does not have any aftermarket modifications except the stereo.
Recent Maintenance
5W40 Lubro Molly Engine Oil Service
Coolant Change (alberta friendly)
Pirelli Tires
Guage Cluster LCD replaced with OEM
Headlights switched to North American beam pattern
Finally, in closure... the car is ready to go and does not need anything. I am not looking for trades at ALL unless you feel you have something that I might be interested in. There will be no test pilots unless a deposit is placed. I can also arrange for shipping for out of province buyers as needed. USA buyers please do your research on import regulations, I can aid in transportation arrangements.
If you have any questions, please feel free to PM me or email me. My email is adamc07 "AT" hotmail "DOT" com
Price: $43,00CAD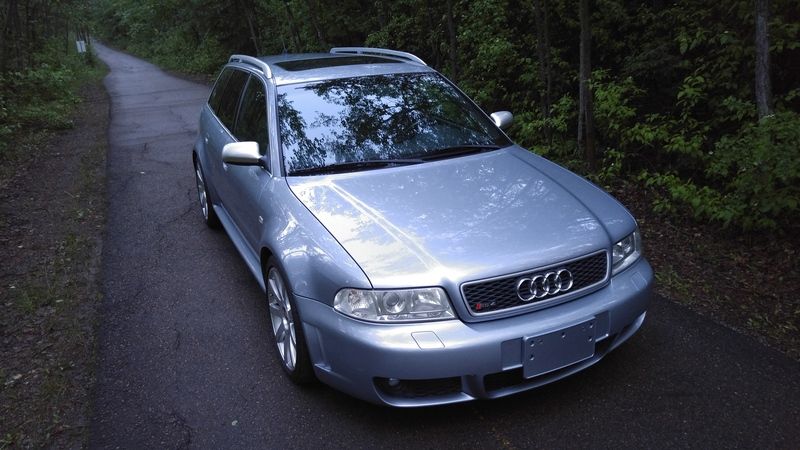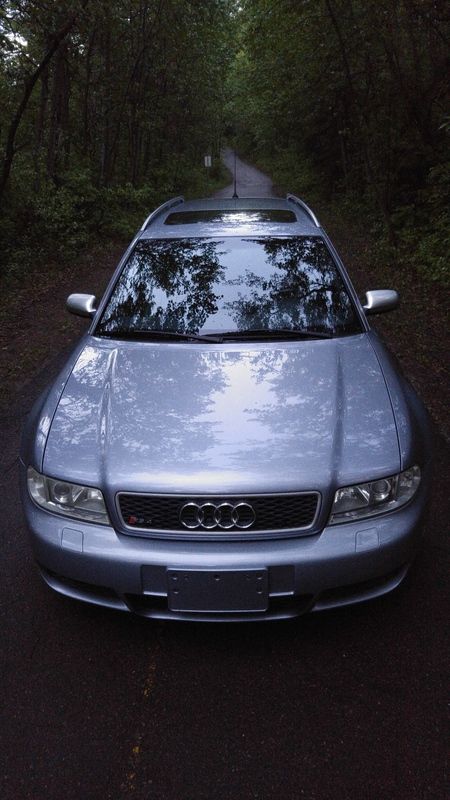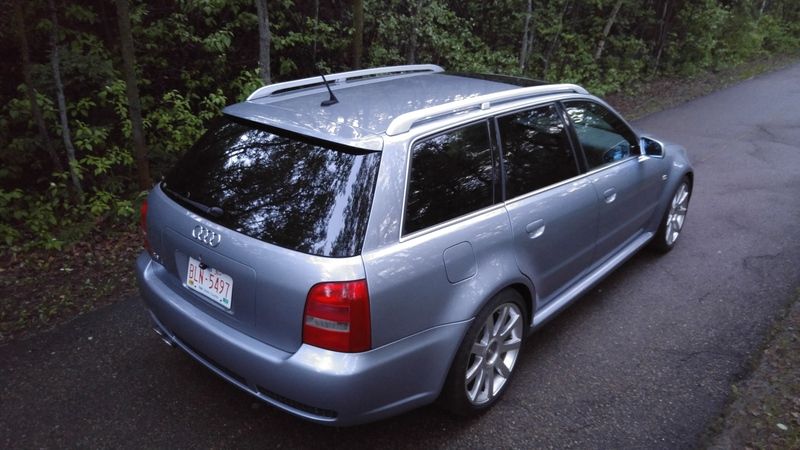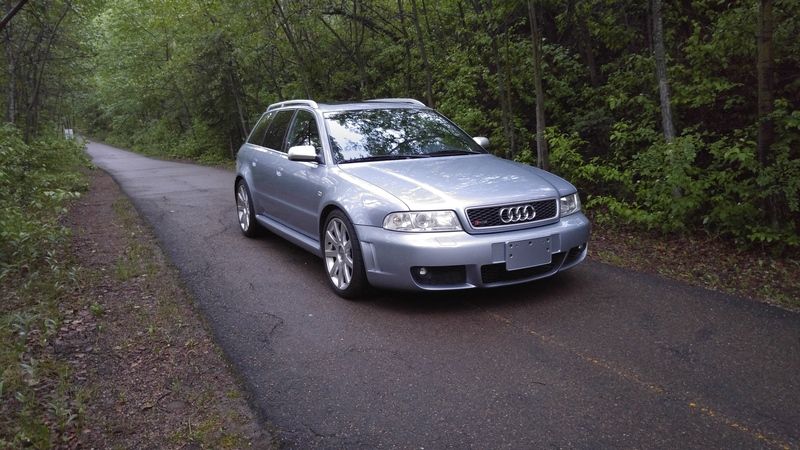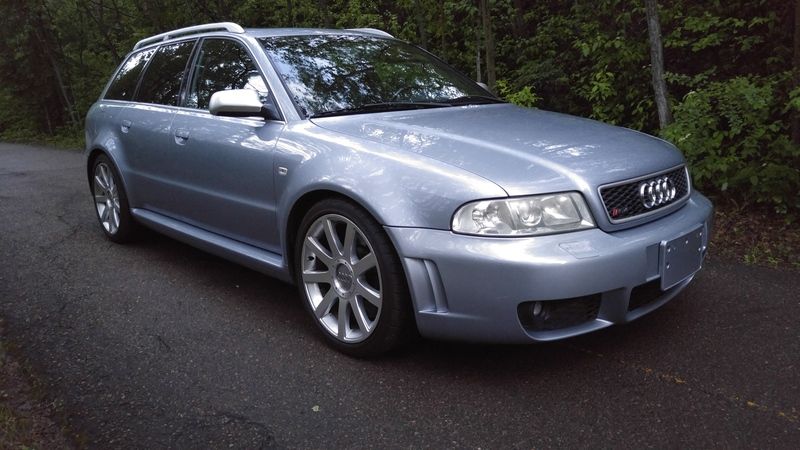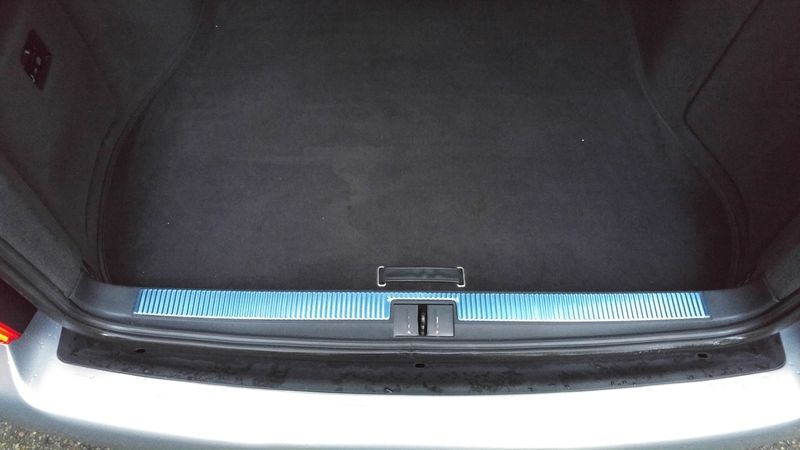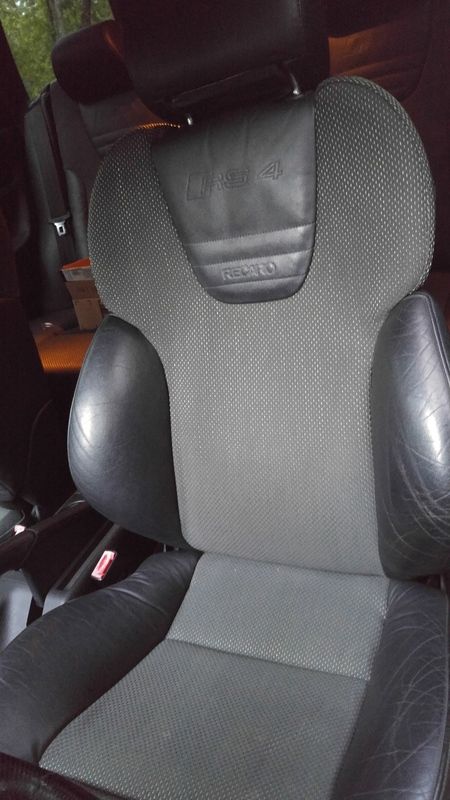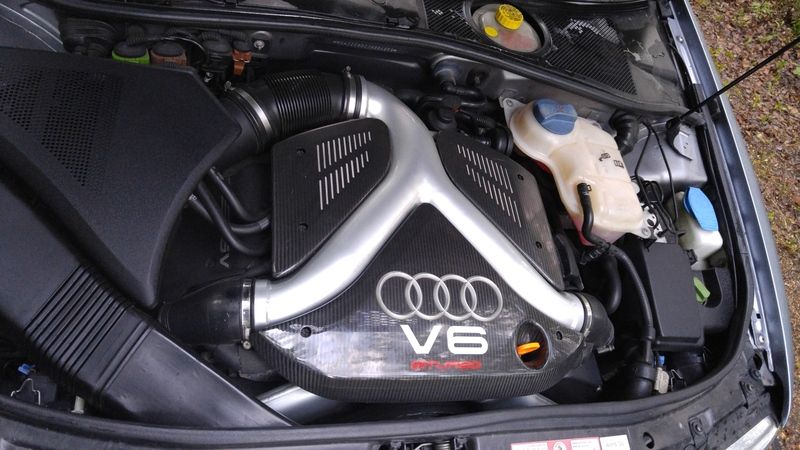 Cheers,
Adam