Discussion Starter
·
#1
·
VERY rare piece....finally gonna put it up for sale....I'm not broke I'm not dying to get rid of it...I've found an alternative to this TB for my beast...so I won't be needing it....it's made for a 2.0 motronic 16v..
these are no longer made and very difficult to come across...for people who don't know.
both the small and large openings have been bored out larger, and custom plates have been used...the small has a 2mm overbore, and the large a 4mm overbore...also both shafts have been slimmed down.
this has been used on some quick 16v's in it's day....with every owner adding a little bit of there own little cleaing up...the whole TB has been smooted out, and none of the rough sand from the casting has been left..
I didnt get a chance to dyno with it
...but def makes a difference and will continue to do so with every mod added.
If you have something negative to say, please don't post here....thi spiece is not for everyone, it's for people who have exhausted every other option in making power, and this would be the Icing on the cake...
or someone who likes to collect rare bits...
I will include a NEW never used Velocity sport tuning decal with it as well http://****************.com/smile/emthup.gif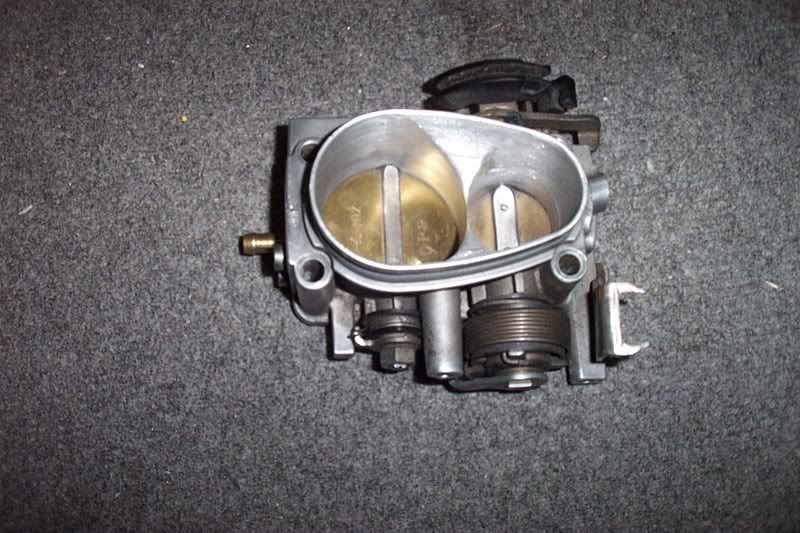 money shot...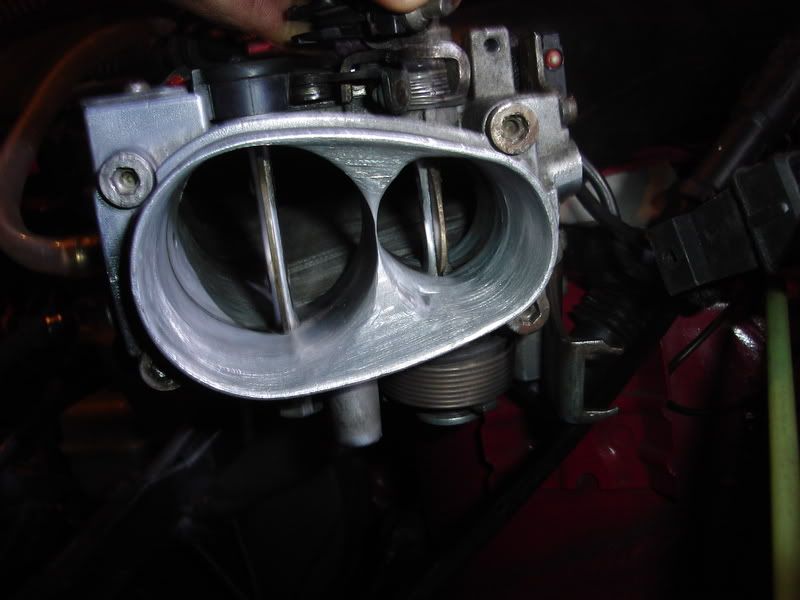 looking for ?00.... IM me for exact price
Modified by redGTInj at 5:39 AM 3-19-2008
Modified by redGTInj at 5:40 AM 3-19-2008
Modified by redGTInj at 5:41 AM 3-19-2008