Discussion Starter
·
#1
·
SOLD
SOLD
I am selling my A8L Monoblocks. They are FULLY POLISHED, and will come with adapters for the MKIV folks...
The tires are Falkens ( 225/40/18 in the front ) and a ( 235/40/18 in the rear )
Pricing
with
adapters is 1500.00 + shipping. The adapters are 23MM all around, and are wheel and hub centric.
Or
1375
WITHOUT + shipping
the adapters for you Audi/MKV folks.
Here are pics of the front two wheels after I polished them up last night. I will post pics of the rears tonight or tomorrow.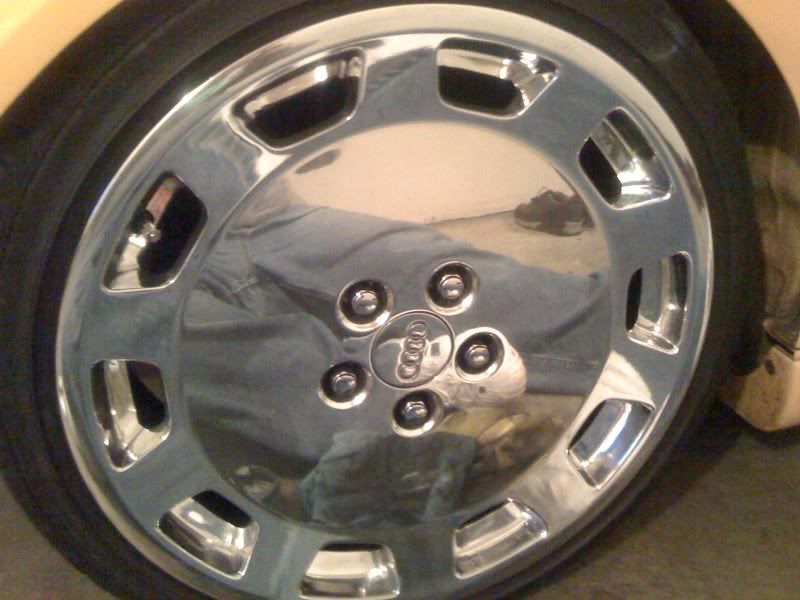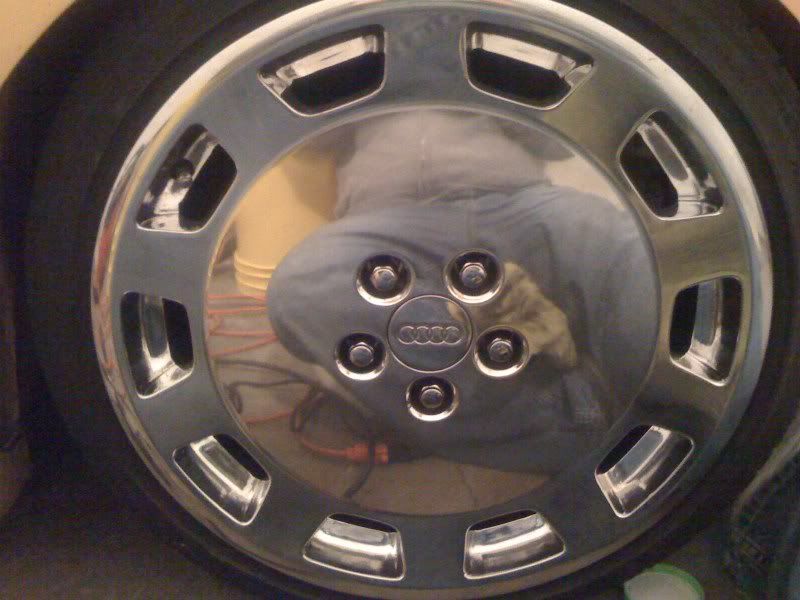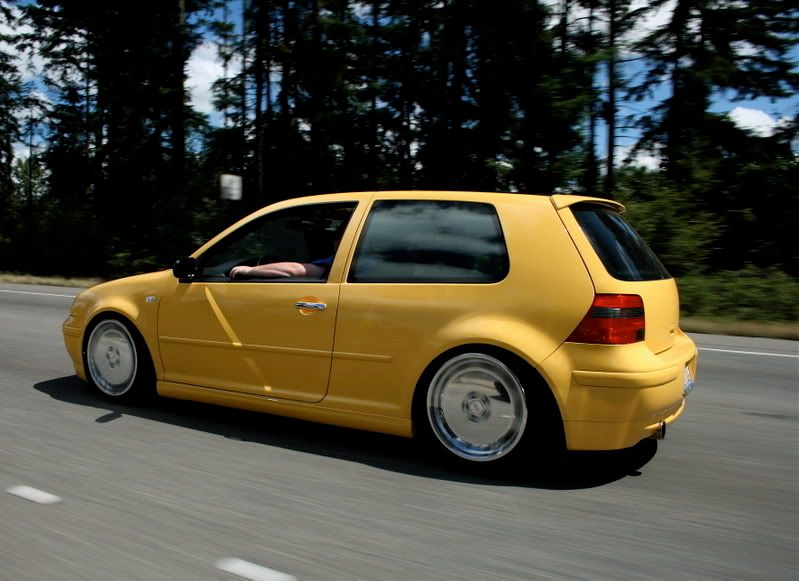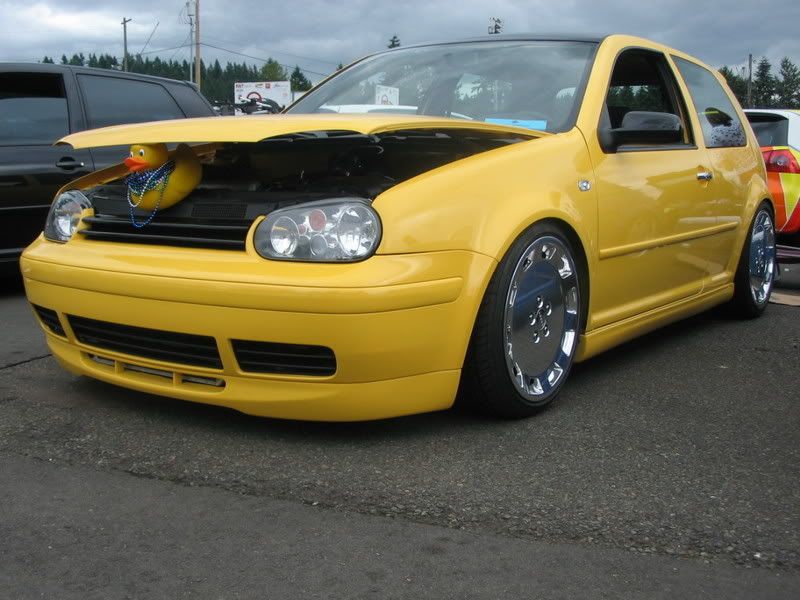 Sorry for the crappy pics of the wheels. My digi cam got stolen, and these are from my Ipohone. But you get the idea. They are clean, and not curbed at all.
I AM NOT INTERESTED IN ANY TRADES
Modified by Chitownsfinest at 7:13 PM 3-18-2008
Modified by Chitownsfinest at 8:15 AM 3-20-2008
Modified by SLC4EVER at 1:33 PM 5-11-2008