Discussion Starter
·
#1
·
Does anyone know what this is?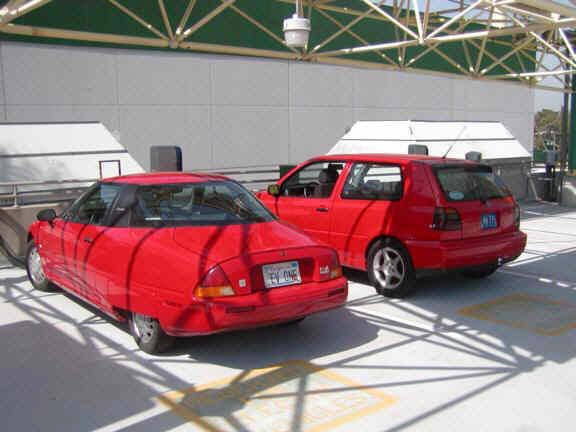 It's the GM EV-1 electronic vehicle. There use to be about 800 on the road. Now they only exist in museums or at colleges for study purposes. GM took them all back and crushed them even though they ran fine.???? I think part of the reason was that there was no maintenance to do on EV1 except for rotate tires. This would have lost them money.
I just saw the movie "Who Killed the Electric Car". Interesting story about how these cars came to be and disappeared just as fast. I think it is a good idea to bring these back. Although kinda ugly it would be nice for people to have the choice for a zero emission vehicle again.
Check out this video.
http://video.google.com/videop...hl=en
About 3:00 minutes in there is a guy in sunglasses talking about the EV1. Then he hops into a
CONVERTED ELECTRIC GOLF
and peels off. It looks pretty sweet....
I'm not saying everyone needs to buy an electric car. Just why don't they offer this technology since it exists today...and with smog problems.
My old MKIII for fun.