Oil pan and pickup tube replacement.
I have a decent size dent in my oil pan and fear the pan may be touching the pickup tube. I found a lower pan and pickup tube for a good price but haven't found a DIY, can anyone give advice for this procedure or link to a DIY?
Done.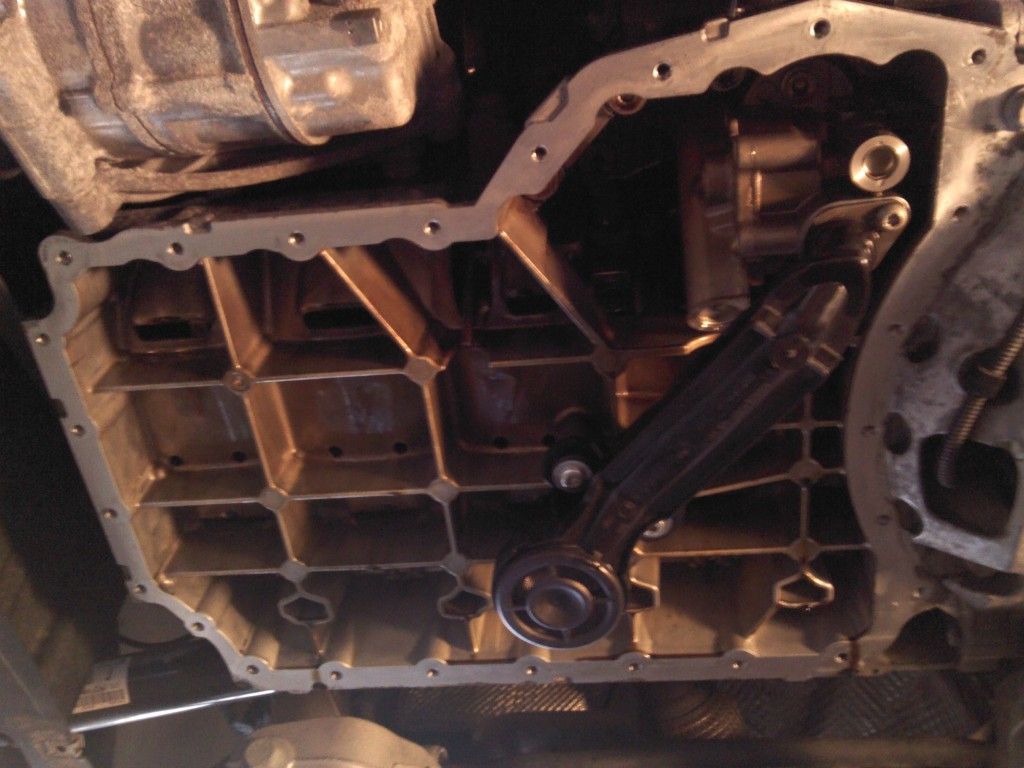 Shiny new pan is on and so far, leak free.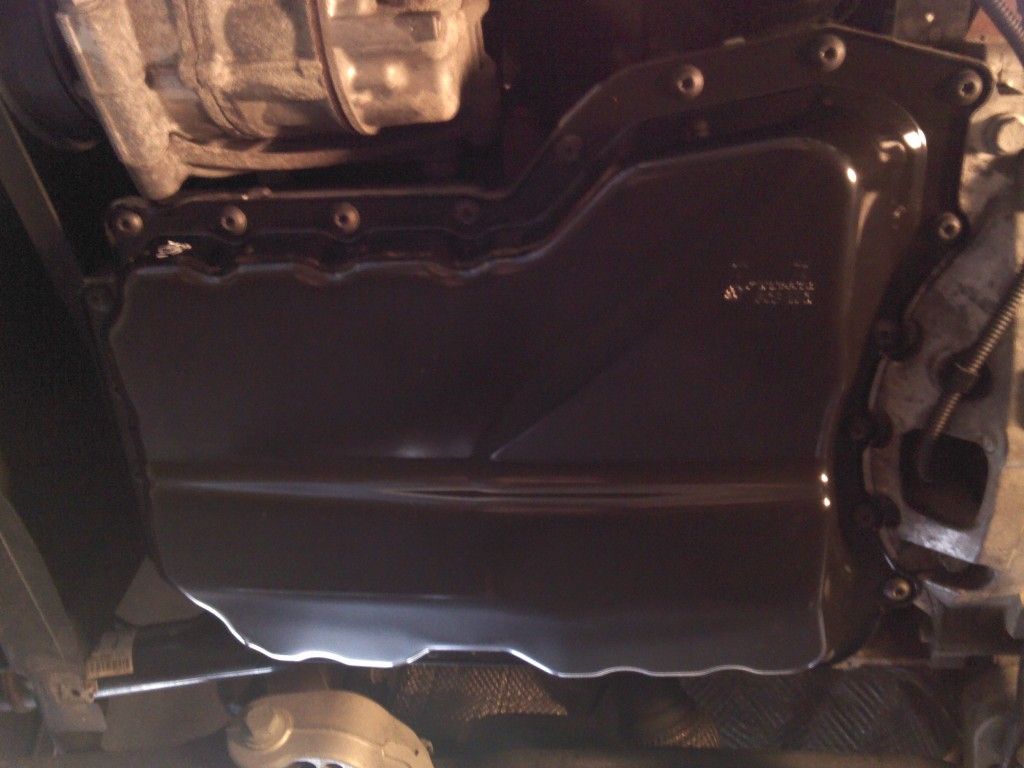 Quick DIY
1. Drain the oil from the pan.
2. Remove the pan bolts using a T30 bit.
3. Remove the pan by the little indents on the upper pan/block with a pry bar or screwdriver.
4. Wipe the oil from the upper pan and lower pan mounting surface.
5. Use a soft touch and a narrow steel scraper to remove the leftover silicone from the mounting surface. It's better to use a softer metal like copper when scraping product from a surface that must remain undamaged.
6. Make sure the mounting surface is very clean of silicone and oil.
7. Apply a 1.5-2MM wide bead of silicone on the lower pan mounting surface to the inside of the bolt holes.
8. Mount the pan and put a bolt at each corner finger tight so it doesn't move.
9. Put the rest of the bolts in hand tight.
10. Tighten bolts in a diagonal pattern to 7FT-LBS or 84 INCH-LBS.
11. Wait at least 30 minutes for the VW silicone to dry before putting oil back in.
12. Top off the engine oil, start the car and look for leaks.
13. If you have leaks, make sure all the bolts are tight. If they are, start at step 1.
Pickup tube:
1. Loosen the three T30 bits on the pickup tube.
2. Gently pull the tube from the oil pump. Quite a bit of oil will come out with the tube, be ready.
3. Put the new oil seal on the end of the pickup tube and stick the tube into the pump.
4. Hand tighten the two bolts attached to the tube. Tighten the bolt that goes through the retaining ring at the base of the pump.
5. Torque the three bolts to 7 FT-LBS or 84 INCH-LBS.
The cause for replacement -