Once an intake is installed you your 2.0T FSI Engine you are left with a bare and ugly engine compartment.
This Audi TTS Engine Cover with Hardware is an easy retrofit to your Golf R
http://www.deutscheautoparts.com/View/06F-998-925-J/268161
Please note we are currently working on putting together a custom version with the Audi Logo Removed. We dont currently have any more details on this at this time but a prototype it in the works.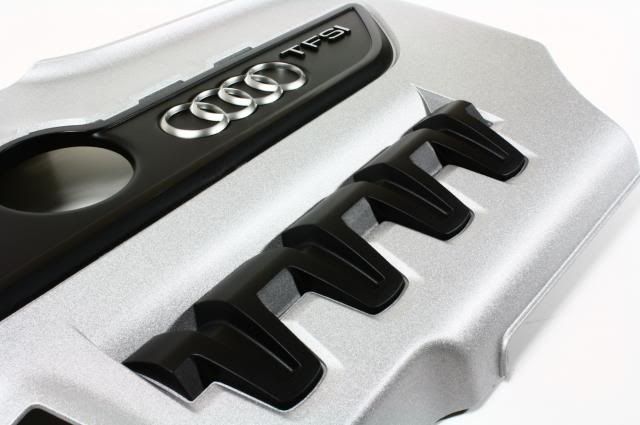 Here is our customer Audi TTS engine Cover with the Audi Logo Removed.

We wanted to keep it simple and clean to keep everything looking OEM.
http://www.deutscheautoparts.com/View/06F-998-925-K/0/268171