Heads-up: VW
We all know that synthetics are much better lubricants than mineral-base oils. They protect better and last longer...
BUT THEY DON'T LAST FOREVER...
as VW implies with their "Lifetime" automatic transmission fluid (ATF). In a legal context, "Lifetime" really means the duration of "VW Powertrain Warranty". Upon its expiration, the
$JOKE$
is on you. This "lifetime" language is not used only by VW but by many brands.
After having done some reading about VW's
mysterious
lifetime ATF, I just replaced the ATF and filter for my NB at 50k. The filter & oil pan were coated with a layer of sediment of shiny, metallic shavings. I didn't take any pictures but here's a thread posted by an Audi owner who had sent his used ATF to a lab for an oil analysis...
(note: Audi & VW use the same ATF):
http://forums.audiworld.com/a8/msgs/22083.phtml
... look at the oil specs
new -vs- old fluid
new -vs- old filters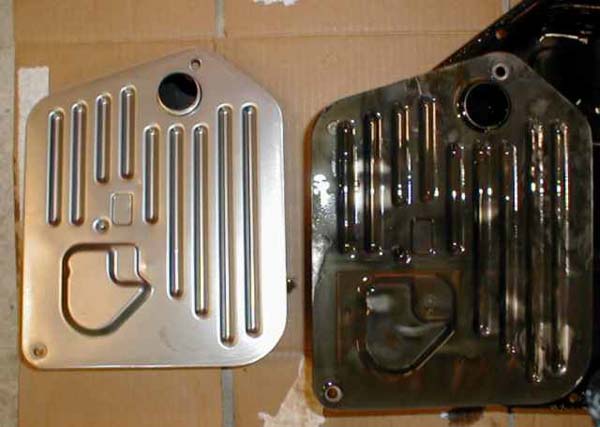 "lifetime" ATF cultivates lifetime metallic sods (shavings)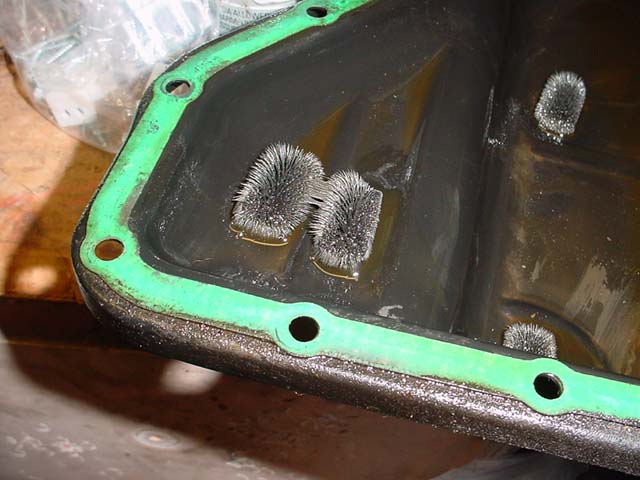 here are some photos of the filter & oil pan:
http://www.audipages.com/Tech_....html
...and photos & report from a Passat'er:
http://www.taligentx.com/passa....html
Like other car-makers, VW knows that most owners don't keep their cars too far pass 100k. So they extend and/or delete the specifications on some costly items... i.e. 105k timing belt change on 1.8T engines, "lifetime" fuel filter and ATF. This is a marketing twist to help sell cars by advertising "minimal" maintenance.
So, if you intend to keep your VW for a while, do your bank account a favor by changing the ATF on a regular basis. This task is a bit complicated, but if you have the right tools & technical resource and want to do it yourself, most major VW/Audi auto-parts retailers (ie ECStuning, GermanAutoParts) now stock these VW-specific oils and filter kit. For the
01M
automatic, ask for the filter kit and ATF Pentosin G-052-162-A2, which is the same Part No. as VW's for Mk4. I would do the same with manual transmission oil, which is so much easier to change.
BTW, if you ask VW service writers, they'll entertain you with that "sealed with lifetime" gibberish... by Corporate mandate, of course. But if you talk with a VW or Audi mechanic who has actually removed the transmission oil pan and changed the oil, he/she will tell you otherwise.
UPDATE: relevant links for 01M transmission...
01M DIY instructions: http://forums.vwvortex.com/zerothread?id=3780457
Wiring Harness replacement: http://forums.vwvortex.com/zerothread?id=3888041
Pressure reading & adjustment: http://forums.vwvortex.com/zer...08524
Front mounted ATF cooler: http://forums.vwvortex.com/zerothread?id=4457289
My 01M current stat: 4th drain & refill + filter. Odometer reading: 218k miles.
Cheers and good luck with your 01M !!!