Discussion Starter
·
#1
·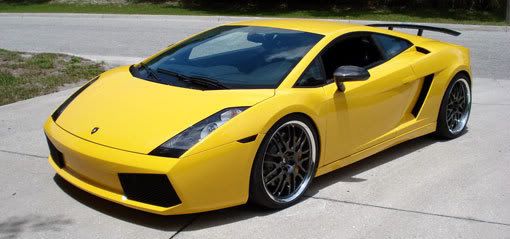 Motor Authority -
http://www.motorauthority.com/...heels
/
Heffner Performance's standard twin-turbo package for the 5.0L high-rev V10 engine of the Lamborghini Gallardo was already one of the most extreme tuning packages for any car, let alone an Italian exotic, but the Florida tuner has lifted performance yet again. This time around, power has been boosted to an insane 930hp (694kW) at the wheels.
There's no word if this output is put to the ground with the Gallardo's standard AWD system disabled, as has been done with previous Heffner modified Lamborghinis, but even with the four-wheel-traction that kind of power output will still be extremely difficult to control. Peak torque is rated at 762lb-ft (1032Nm) but to make life a little easier, a two stage boost controller limits boost in 1st and 2nd gear to useable limits.
As expected, modifications to the standard Gallardo are extensive. Starting with a complete engine removal and disassembly, Heffner installs steel cylinder liners, new forged pistons, polished crankshaft journals, new bearings, a new twin-turbo system with custom exhausts and intake systems, twin wastegates and blow-off-valves, 1000hp-rated Carrillo Billet Steel connecting rods, a twin-stage electronic boost controller and a heavy duty clutch to transfer all that power.
To make sure everything runs smoothly, Heffner also installs uprated fuel and water pumps, fuel-injectors and a water-cooled intercooler system. Styling enhancements include a carbon-fiber rear decklid and a Superleggera-style rear diffuser and spoiler.