Discussion Starter
·
#1
·
Need some help installing a Phatnoise that was previously in my Mk4 Jetta into a friends Mk5 2008 Rabbit (No Sat/No Premium Stereo)
We've already purchased the following part from Impex 1T0-051-592
#1) Does anyone know what to do with the loose Blue/Gray wire? We know that they loose Brown wire is a ground
#2) We've hooked up the Phatnoise to the factory Premium 7 radio but when we switch to the CD control it just reads "EXT AUX IN" and neither the Red or Green lights are illuminated on the Phatnoise Unit
#3) Once we get this all figured out does anyone know the configuration setup for coding this to a Mk5 Premium 7 Head Unit. I found this elsewhere for the RCD300 head (dont know if its the same) so if anyone else can confirm that would be great.
"To set up the head unit, when it is switched on, press 6 then the right FF button till it reaches track 12 where it will say something like select head unit type H then press the right hand knob in to select."
Premium 7 Radio
Factory Blue Plug on back of Radio
New Blue Plug Adapter for CD Changer/Phatnoise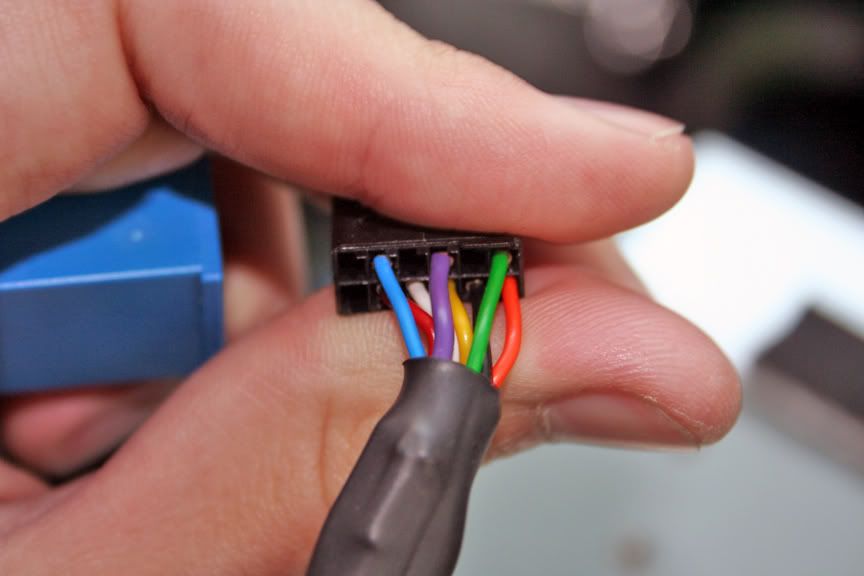 What is this loose Blue/Gray wire for on the new CD Changer/Phatnoise harness??
Thanks in advance
Modified by VacantSkies88 at 4:17 PM 2-1-2010