Discussion Starter
•
#1
•
Hello all,
after years of driving by what looks to be an abandoned house with a
corrado sitting in the driveway, i finally spoke to someone
that was mowing the lawn. i spoke to the guy today after not seeing
anybody at the house for years and this is my chance to finally own a
corrado! this is the scoop:
-the guy lost the keys to it !
-car has not been started in a couple years
-needs an exhaust, who knows what else
i should be able to pick it up for cheap money but i'll be needing a
key for this thing, what do i do? thanks guys
pic for the clicks (not may car but sure is purdy)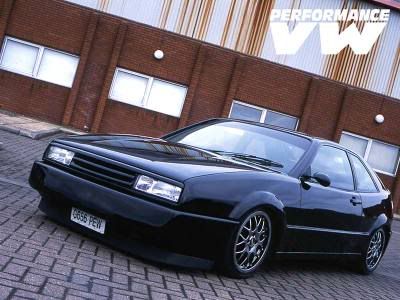 Modified by PhilR at 11:32 AM 7-8-2006