Discussion Starter
·
#1
·
Aftermarket HID installation- How to rewire your headlight switch via an independent relay to send clean juice to the hid ballasts straight from the battery.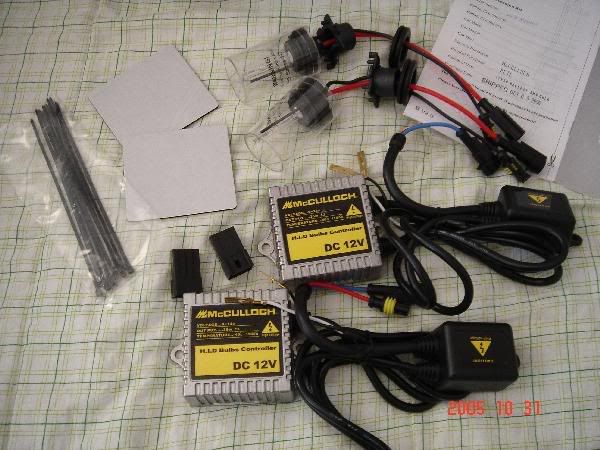 I began selling some mcculloch hid kits and a few people including myself ran into a problem with the aftermarket kit. The lights would flicker on and off repeatedly as if it wasn't receiving enough power to ignite the ballast. I couldn't exactly pinpoint where the problem was. Whether it was the oem relay or the small gauge oem wires. I kept sending kits back to the manufacturer thinking it was a defective ballast until Doug (slammedvwgolf) suggested the fore mentioned problem. I researched it online and it proved true.
Adding an independent relay can either fix a problem or avoid problems in the future. It's very necessary if your hid kit is aftermarket, may not be necessary for oem kits. In my opinion I rather feed the ballasts their own juice straight from the battery since these cars weren't designed for high intensity discharged lighting.
Ok enough yapping.. here's the how-to-
Installing the Relay
It's fairly simple.
Things you need-
The Relay- I purchased mine at Advanced Autoparts for $3.99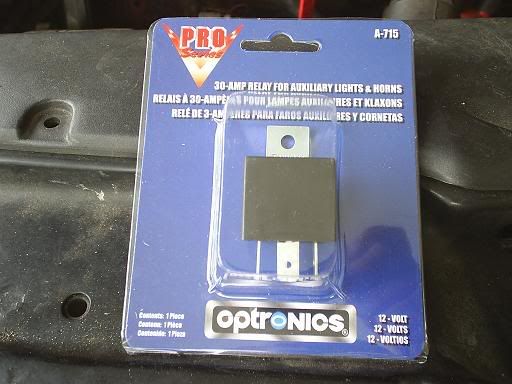 Electrical Tape
Wire Stripper
Terminal Connectors
Round Connectors
14 Gauge Wire- Buy 2 colors. Red/Black or Blue/Black to differentiate polarities
a Fused wire like the one below-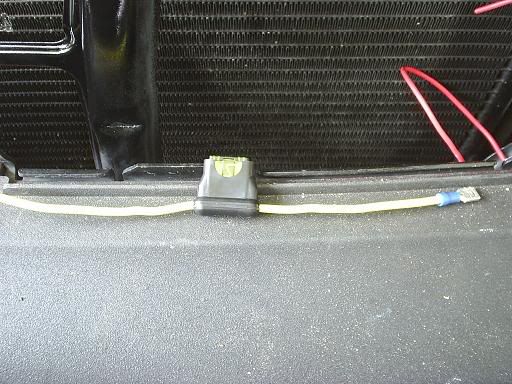 First the Relay has numbered connectors on the bottom. Here's the diagram.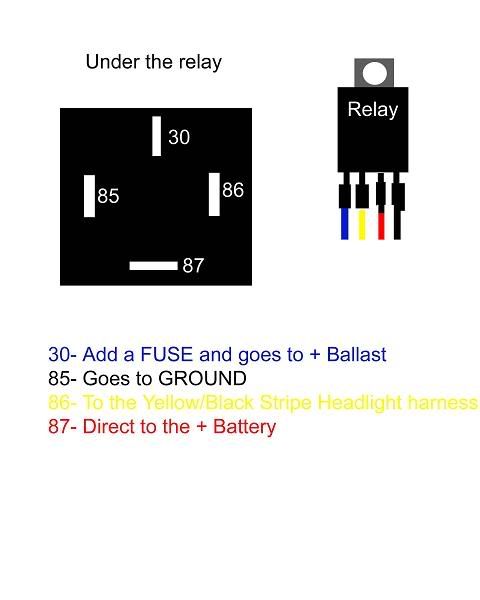 Crimp a Female terminal to each wire and hook them up to the relay. Use electrical tape around the terminal for better protection. Measure how much of each wire you'll need for it's destination.
#30- Goes to the Positive (+) on the HID Ballast
#85- Goes to any good Ground (-)connection. (I got mine direct from the battery)
#86- Goes to the low-beamYellow/Black Line Wire from the Headlight Harness. It's best to use the harness on the drivers side headlight.
#87- Goes to the Positive (+) Direct to your battery.
After the relay is all wired up, take each wire to their destination. Follow this diagram and pic-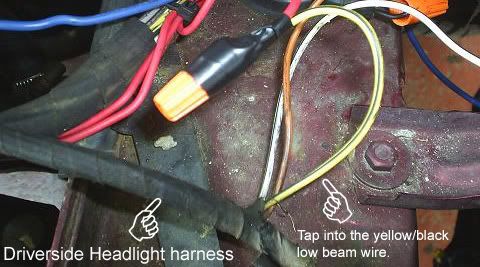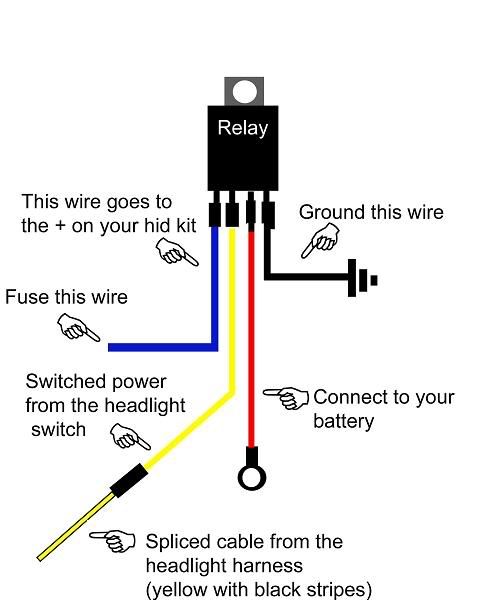 Next, Mount your ballasts in a safe dry place. Remember that the Blue colored wire (that goes to the positive (+) of your ballast) goes to both ballasts. Add a FUSE to the wire before it splits.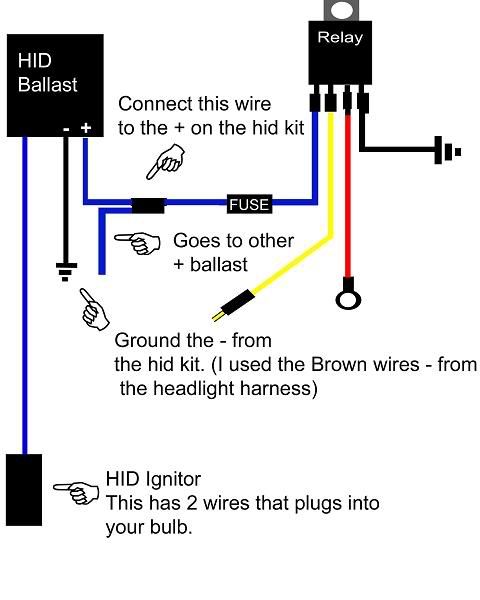 And that's it. Your HID's will fire up using your headlight switch and gets it's juice direct from the battery.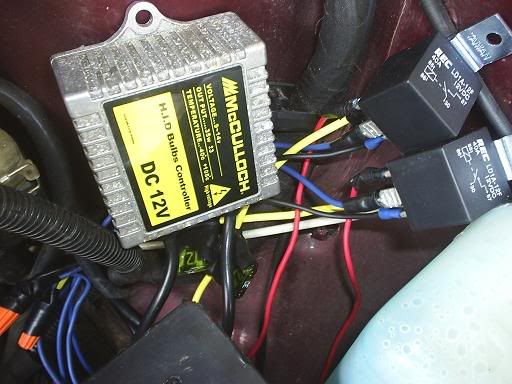 I have 2 Relays installed in this pic because I'm running 2 pairs of ballasts. Headlights and Fog Lights. If you plan to add HIDs to your foglights also it might be good to add a second relay.
This is my first writeup here so if I missed anything or didn't make something clear please let me know.
Modified by Misael at 6:54 PM 5-27-2006