So, aside from a deeply unusual stretch in a '62 Galaxie, I've had my Miata for five years. And in all that time, thousands of Canadian women have slept alone. In many ways, an ideal detente. Unfortunately, the vicissitudes of my delicious bagna càuda are such that when I was driving to Target to buy the greenest swimwear possible, there was an SUV that interrupted my tidy progress around a 90° bend, piloted by a deeply unpleasant woman on a phone who put the thing in my lane.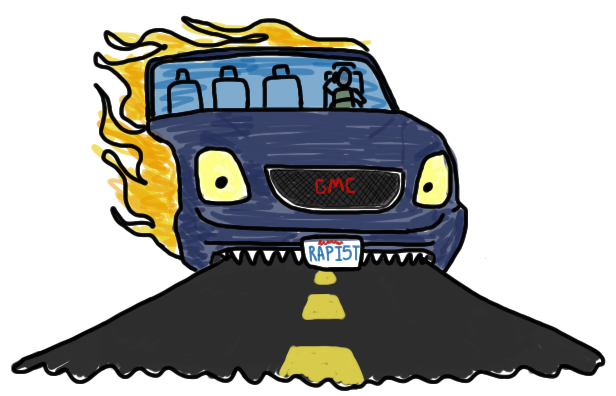 I drove off the road so as not to allow her the dignity of broadsiding and murdering me, and my front suspension looked like this:
That was a new wheel, a new shock, OEM upper and lower control arms, sway bar end link, tie rod, OEM subframe, and so forth. Since the lady ran off, and none of the witnesses got the plate, insurance wouldn't cover it as I don't carry collision, and I could not defeat my State Farm agent in brutal, ritualized hand-to-hand combat. But then, as I recovered from my letter-opener wounds, the car was back!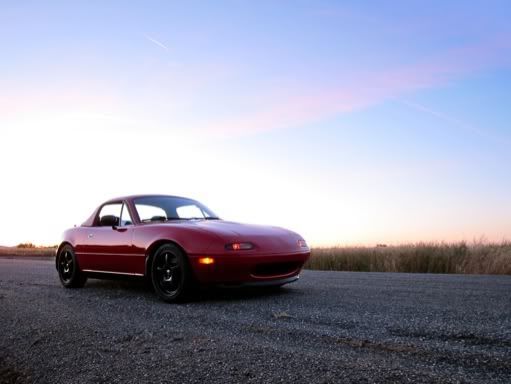 But the cost of fixing it was such that I could either pay for grad. school or keep the Miata. So it got sold to a Floridian in Florida, which is a land I have heard of.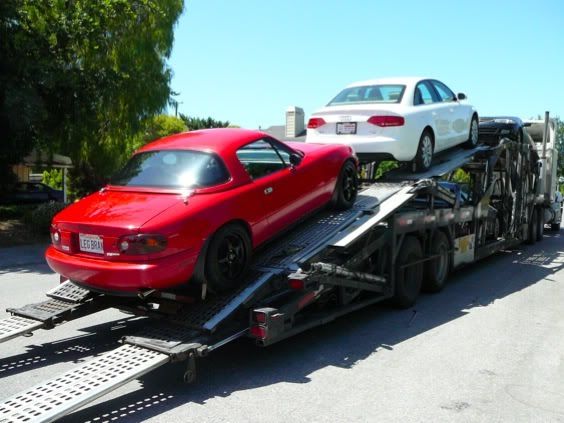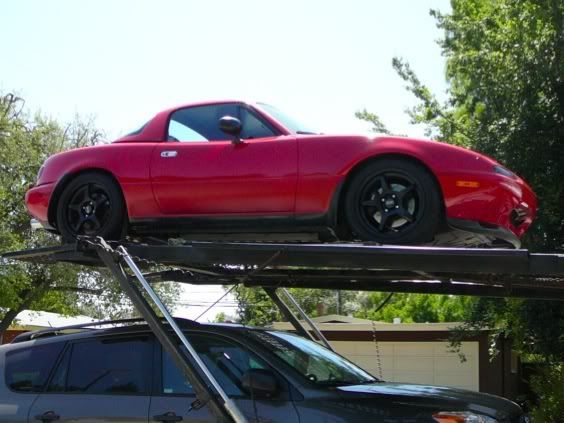 And thus my awesome little buddy of five years was stolen by the bagna càuda! It only broke down once (an exploding plastic radiator; if you have an NA MT Miata, just go to a junkyard, find a Miata with an automatic, and take its much-nicer metal radiator) in all that time, over 50k miles.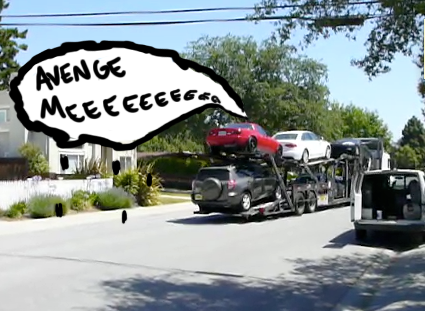 And, accordingly, I drove the borrowed cars of legend; a '93 Accord and a '98 New Beetle TDI. I like that generation of Accord especially, they're fantastic A-B cars, and this one only has 55k on it. But it was not for sale, which I understand because when I fight crime, neither are my principles, as they are the intellectual property of the Monsanto Corporation.
So I needed a car that would sit around my grad. school while I bike everywhere, come on camping trips, and then go on 600 mile round-trips from my school to my girlfriend's. I was looking for a 240D, manual, with A/C, but they are very expensive in good condition, as they're what the people want, so I compromised and got this, the Fancy Stuttgart Taxi—an '82 300D turbo, automatic, with all the options. More complicated than I'd like, but quite clean, and with maintenance records. At the price I found it, it was either this or enumerable beat-up 240Ds in the spec. I wanted, so I figured I'd bear with the possible headaches of the turbocharger, power windows, and automatic transmission. The auto is not geared properly (any more than 70mph and you feel like you're guilty of murder), but I'll just hope that it stays reliable until I could comfortably afford to swap in a manual, or find a better auto… for the time being, needs a little suspension work—shocks, an alignment—but is okay otherwise. So comfy.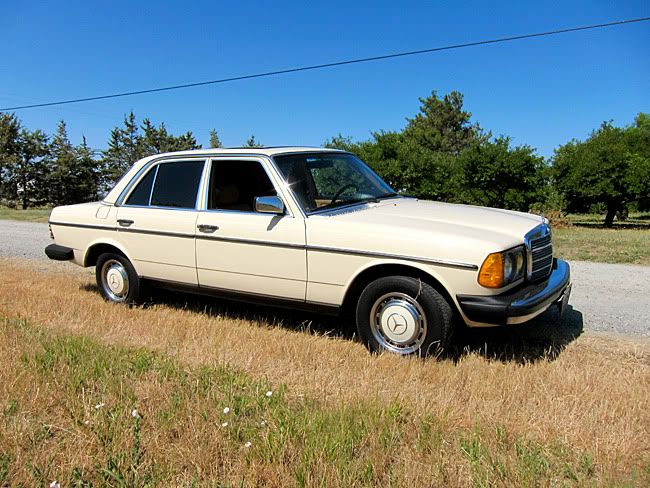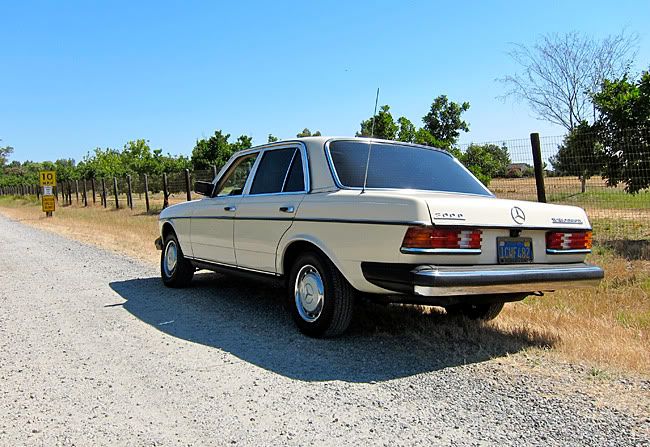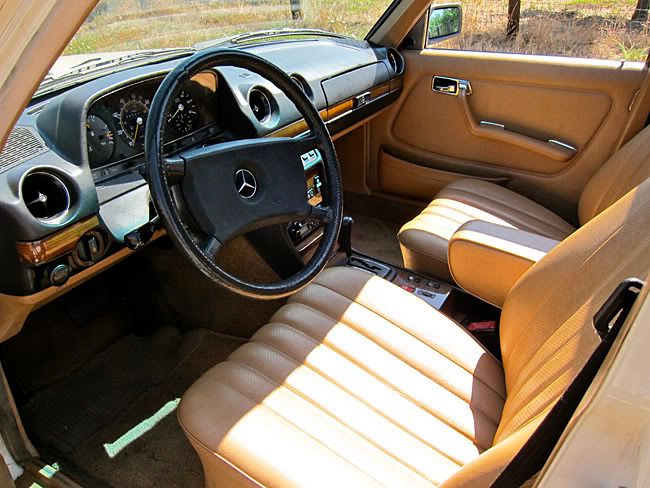 Beyond ensuring reliability, my only plans are to install a roof-rack for my kayak, the later-type European headlights, and a steering wheel from the W115—an older style with a horn ring and such. The previous owner put on the older-style hubcaps (replacing the weird bottlecap things), so the wheels are taken care of. May the fishtanks of our neighbors smile upon cars that make forward progress.