For the last year 2 years or so we had talked about replacing the STI with something a little bigger that could do double-duty as a more comfortable daily driver for me and also to take over as a trip car for Mrs. Hostile's R. I was ready to get out of the STI but I wasn't thrilled with our options. We didn't want a big SUV but the way the market is going it looked like I was going to end up there but we also wanted whatever we got to fit into the garage. I was definitely going to miss having such a fun car.
In December of '19 the STI went into the shop for a engine replacement. The dealership was a bit backed up so it sat for a month or so. Then Covid hit hard and by March I was working from home. In the beginning of April the car was done and afterwards I had to return to the dealer 3 times for them to fix stuff related to the engine rebuild, one of which left me stranded and the car had to be flat-bedded back. I was really not thrilled to be coming and going at a dealership during the height of a pandemic. It was at this point that we decided maybe it was time to sell the car. I was going to be home for the foreseeable future and we really didn't need a second car. I plugged it into Carvana and their price wasn't great, citing the market conditions due to the pandemic. Given that we just decided to keep and see what happened. Come December, Carvana emails me claiming "hey, we want your car and we'll pay you more" and sure enough, they were asking $4k more than they were back in March. This was now a pretty good price and seemed like a great time to sell. So away it went.
(By the way, the transaction could not have been easier.)
My parents have a spare car so they offered to loan me one to use in the mean time. The Mrs was still doing a monthly trip to the grocery and we wanted a second car in case there was an emergency with the dog and she had the car. They had just traded in their '13 Highlander for a '20 Telluride EX and had a new '19 Accord Sport 2.0t. I asked for the old, beat-up '02 4Runner Limited but my mom uses that for her antiquing business so they gave me the Accord. Honestly, they aren't really big fans of the Accord. Being a sport model it's a bit harsh for them and actually a little too low for them to get in and out of.
Anyway, the Accord has been sitting in our garage since then and been driven once a week or so for the occasional errand.
BTW, the Accord is a HUGE car. It's 16' long! It's 3" longer than the 1999 E-Class my parents traded it in for. It's a freaking barge. The amount of interior room is insane, especially the back seat.
Anyway. I really wanted a wagon and I immediately gravitated to the new Outback XT Touring but the Mrs didn't want us to buy another Outback after I sold the last one after 2 years to buy the STI (oops!) and she wanted us to get something nicer than a Subaru. That pretty much left us with 2 cars, a Volvo V60/V60CC or an a4 allroad. The new 4-door Bronco was also on the list but it was just too big for our garage and was a $53k truck the way I wanted it (Outer Banks with the V6 and a few boxes checked). So while looking at other vehicles and inevitably crossing them off the list I kept coming back to the A4 allroad, a car that I've been wanting on for a while. Specifically a Premium Plus in Navarra Blue metallic with brown ventilated sport seats, gray oak wood inlays, full paint finish, extra rear airbags and the Bang & Olufsen system.
So on Monday I'm about to text our favorite Audi GSM,
@Smooremin
, up in Chicago to see about ordering the allroad and my wife says, "So...how much is the SQ5?"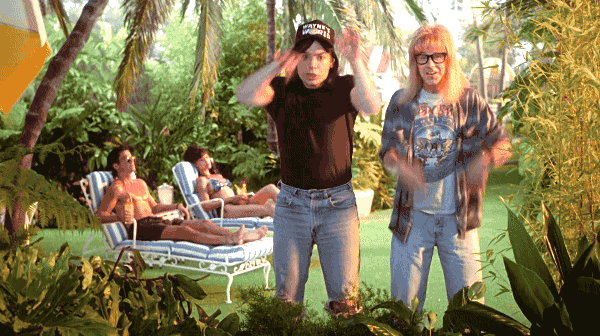 Back in 2016 we had test driven an SQ5. We had stopped into our Subaru dealer on the way to my parents house. We had become chummy with the sales manager there who sold us the STI and were dropping in to say hi. They had a SQ5 in their used lot and we took it out for a spin while we were catching up with him. It was a beast. We had the Golf R at this point and it really felt like a big Golf R (
winkwink
). We liked it and actually thought about trading in the STI right then and there (what the hell is wrong with me?) but it was expensive for us at the time and I would have had to buy winter wheels, it didn't have a backup camera, etc. After that test drive I've always had a desire for the SQ5.
Flash forward back to this past Monday.
me: "Huh?"
Mrs: "Hello..? How much is the SQ5?"
We start ticking some boxes to get it basically where the allroad would be and it's a bit more expensive but still doable. So we end up calling Brandon and we ask some questions about options, incentives, etc. He mentions that Audi is dealing on left over 2020s so we leave him to it to see what he can find with the options we want. We follow-up quickly via text with some more questions and then we think about it for a few days. Basically there are no 20's left with what we want and we just didn't want to compromise on the stuff we wanted just to save a couple grand.
So Friday we call Brandon back and we give him an order to put in on this:
2021 SQ5 Premium Plus
District Green metallic
Black Leather/Dinamica seats
Rear side thoracic airbags
255/45 R20 all-season tires
Bang & Olufsen® 3D Premium Sound System
Black Optic package
Carbon Atlas inlays
I had really wanted my next car to have ventilated seats but I just could not bring myself to get them in the S. You don't get the S embossing and the seats themselves just seemed less special since they are the same seats used across the entire brand for ventilation. I also bounced back and forth between the B&O system and the Nappa leather diamond-stitched seats. If I could have gotten the red seats it would have been a harder choice but they only offered it in the boring colors- white, silver, black. We stopped into a local Audi dealership on Thursday so I could hear the standard stereo and the B&O back to back. The B&O is being absolutely worth it, even the Mrs agreed it sounded way better. She also saw a TTS on the lot and had visions of it replacing her Golf R. (Uh oh, don't tell Brandon.) We also saw an SQ5 there in Ultra Blue metallic which was another color we were slightly considering. It's a nice color but the green is just too damn special to pass up on.
We're looking at 4-5 months for delivery. If we can both get vaccinated by then we might consider flying up to get it and drive it home but more than likely we'll end up shipping it.
It's going to be a long 5 months...
A big thank you to Brandon for helping us out and I really hope it works out for us to come up there so we can finally meet face-to-face.
Updates:
04/09/2021 -
My car is in the build queue!
05/17/2021 -
In Production!
07/30/2021 -
It's done!
08/13/2021 -
Holy crap, it's already at the dealer!
09/02/2021 -
It's here!
Pictures
,
2
,
3
,
4
Impressions
,
2
,
3
,
4
,
5