im on my last few days left here in afghanistan and shortly will be making this project happen. just about all the parts are in, just waiting to order a few more things from arnold at pagparts. i wanted to take the time to thank everyone thats helped with info and suggestions over the past couple months. looking forward to meeting you all that have given insight and tech info. my friend
Tommy Connolly
and i will are building this little project. Special thanks to [email protected], [email protected], [email protected], and Chris Tapp from eurodyne( iasked him a million questions for sure). My brother Rob, my friends PJ, Nick and Adam, special thanks to my friend brett who is shaving the bumpers and respraying it for me. And most imprtantly the wife, who is letting do this project, love her to death.
...i bought the car in 2004 as a hold over only owner and right now sitting around 80k on milage, figured it was time for an overhaul and time for my k04 to hit the road. sorry some piks arent the greatest, the wife was taking piks for me as items were coming in. :beer:
its an 03 GTI AWP engine code with 5 speed transmission
WHATS IN IT:

T3 bottom mount mani w/ MVS gate flange (from pagparts)
GT3071R.76a/r with
PAGPARTS
upgraded compressor wheel w/ vband discharge
Eurodyne 750cc custom mafless file(with maestro7 suite)
mounting stud kit
Tial MVS WG 1 bar (38mm)
3inch downpipe w/ dump tube and clamp
SEM 80mm intake manifold
75mm TB from INA
custom (purple) cams from bobq
super tech valve springs
19x144mm rods form integrated engineering
ACL rod bearings(w/tang)
Piston rings OEM set
Supertech Inconel Exhaust Valve set
Supertech SS Nitrided Intakes Valve set
custom port and polish
snow performance stage2 water/meth
walbro 255 inline fuel pump to go with
apr intank fuel pump
turbosmart MBC
arp head bolts
hot deck and plain
TIAL 50mm BoV
kinetic motorsports FMIC
fferacing
custom catch can
peloquin LSD
spec stage3+ clutch
weitec coilovers
nuespeed 28mm RSB
.:R32 front and rear leather seats
also,
Brett Hudson
is shaving the rub strip and side markers for my bumpers and doing a full respray of the car. it defiantely needs it. staying black on black
wanted to say thanks to everyone that has helped me out. my sig has all the links that i got my hardware from. thanks again for everyone involved.
heres my POS mk4: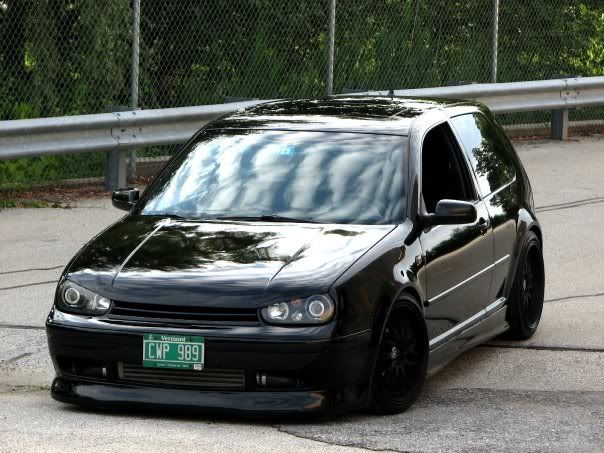 the 50 trim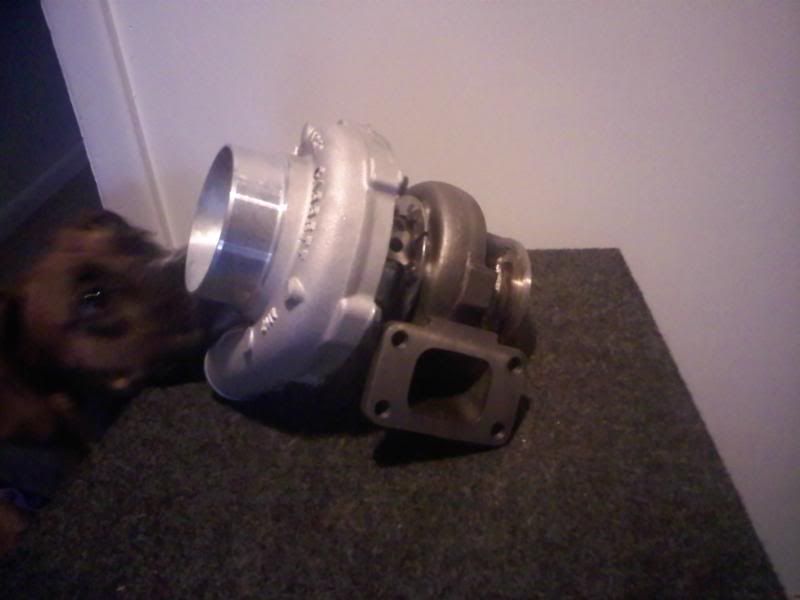 the manifold and downpipe: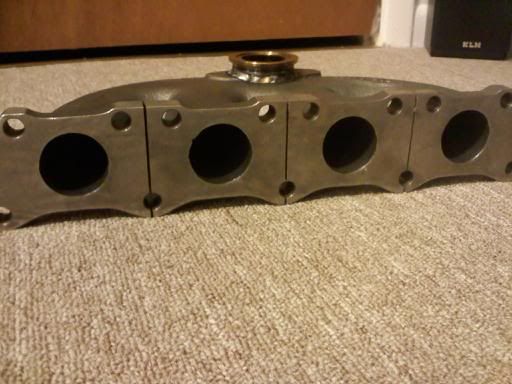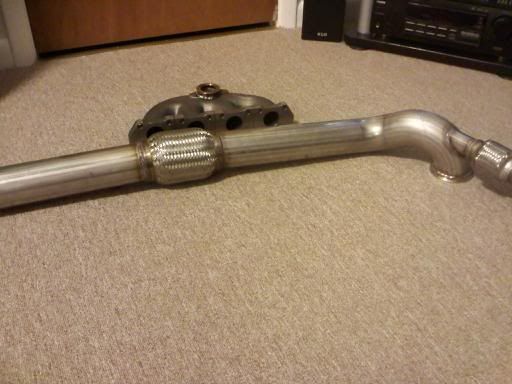 wastegate: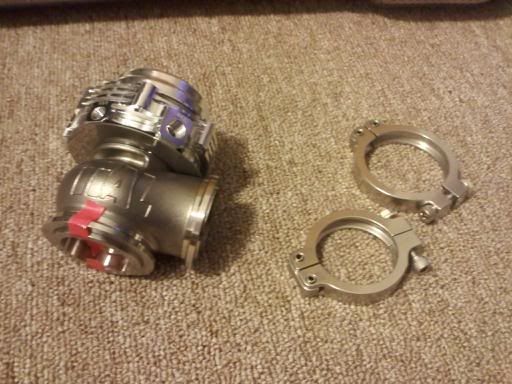 SEM 80mm intake manifold:
bobq's custom purple cams: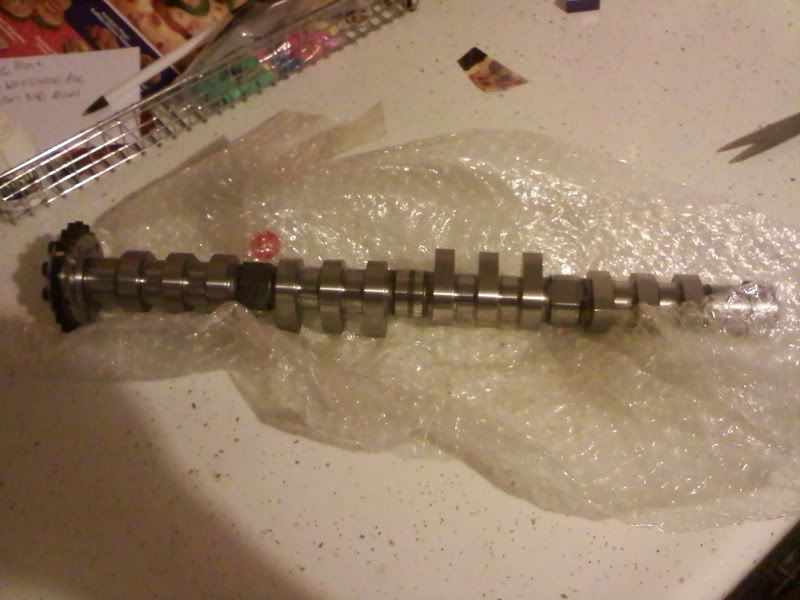 the seats: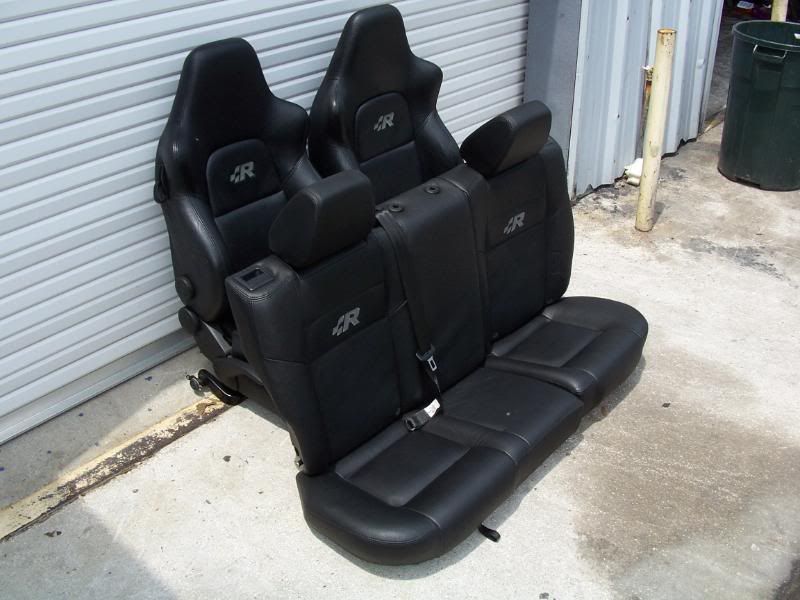 more piks to come as i get them from home. everything is in now, except a few things from arnold like i said before. shooting for 400whp....i hope i can get there. as the rest of the build happens more postings will be in. feel free to comment good or bad advice, all advice has some learning aspect.