Discussion Starter
·
#1
·
this one is for the removal of exterior door pillars on a 5 door. yu may wish to do this for some reason or another... 3 door is a million times easier as can be seen at the bottom
first up is the rears since they are the hardest!
first of all open your rear window. if, like me, you have council spec windows that you have to wind down, do so....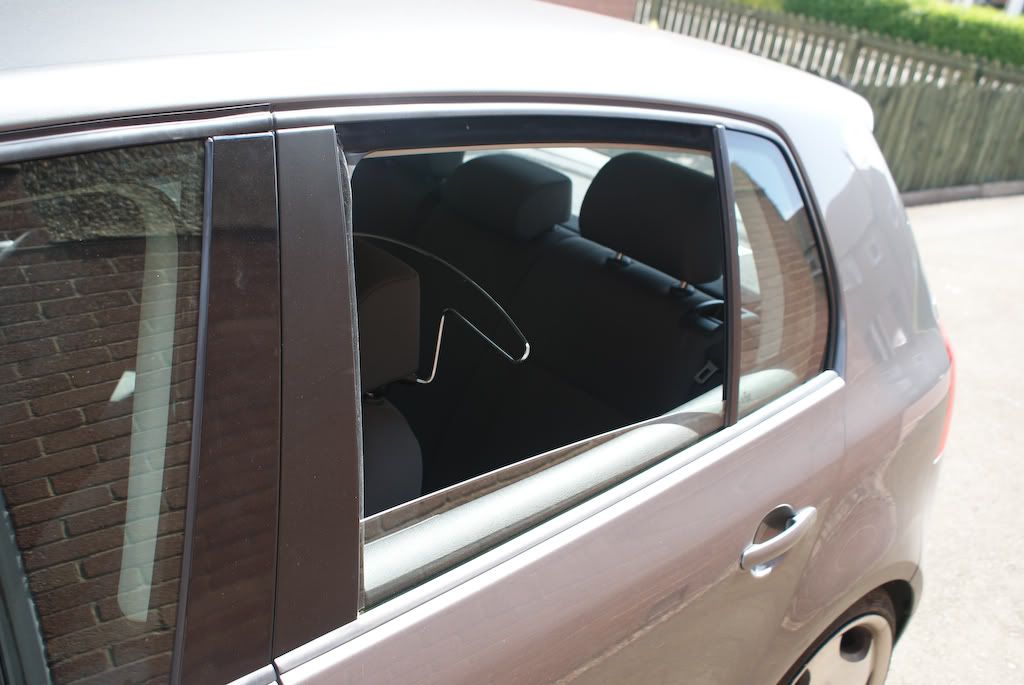 grab hold of the middle of the inner window seal and pull it outwards. the middle should come free then yu have to pull the rubber upwards to remove it from down the side of the window... push it inside the car to keep it out the way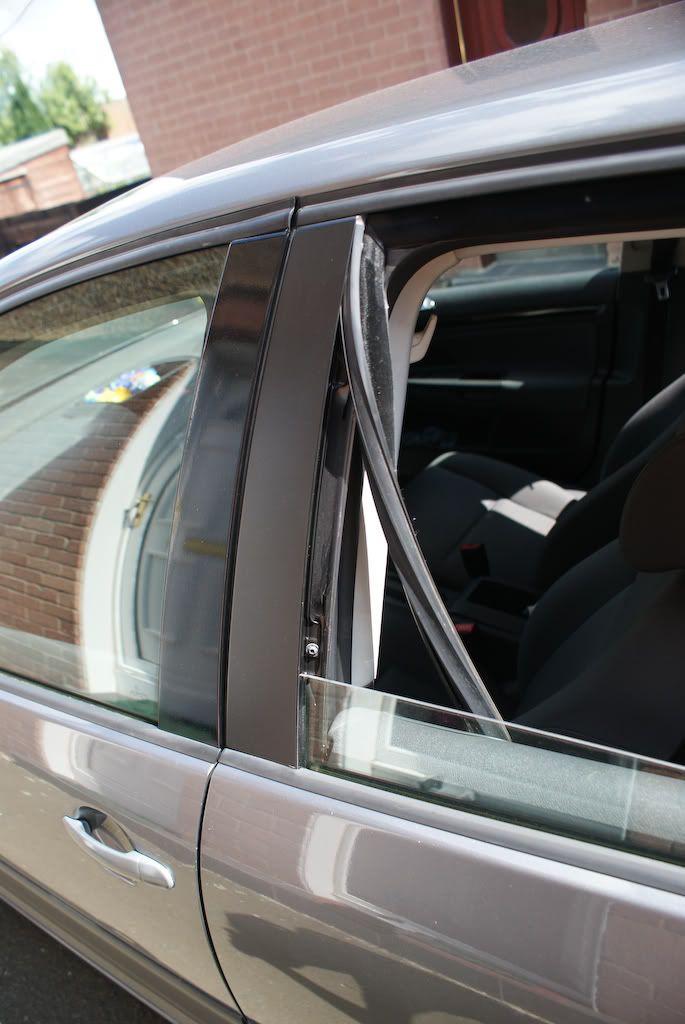 next up you will see the 2 torx screws yu need to remove. they are either T20 or T15. remove the 2 screws CAREFULLY (if yu drop them they are most likely down in between the door frame and door skin... so dont drop em!). put the screws to one side. now assuming yu have the car door open pull the rubber seal towards the car (it only stays attatched at the top so its easy to move). now push the pillar towards the car body and lift it up. it should move out with a wiggle and a shake!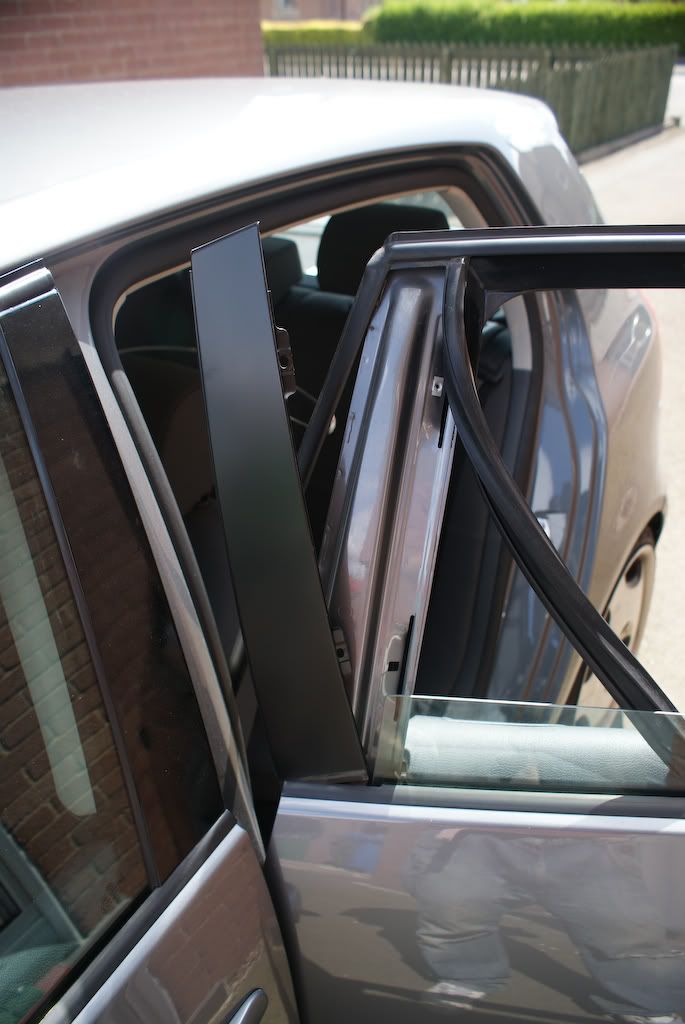 now yu have your pillar out take it to your workstation and do whatever yu are doing with it... i was vonyl wrapping but yu may choose to paint or replace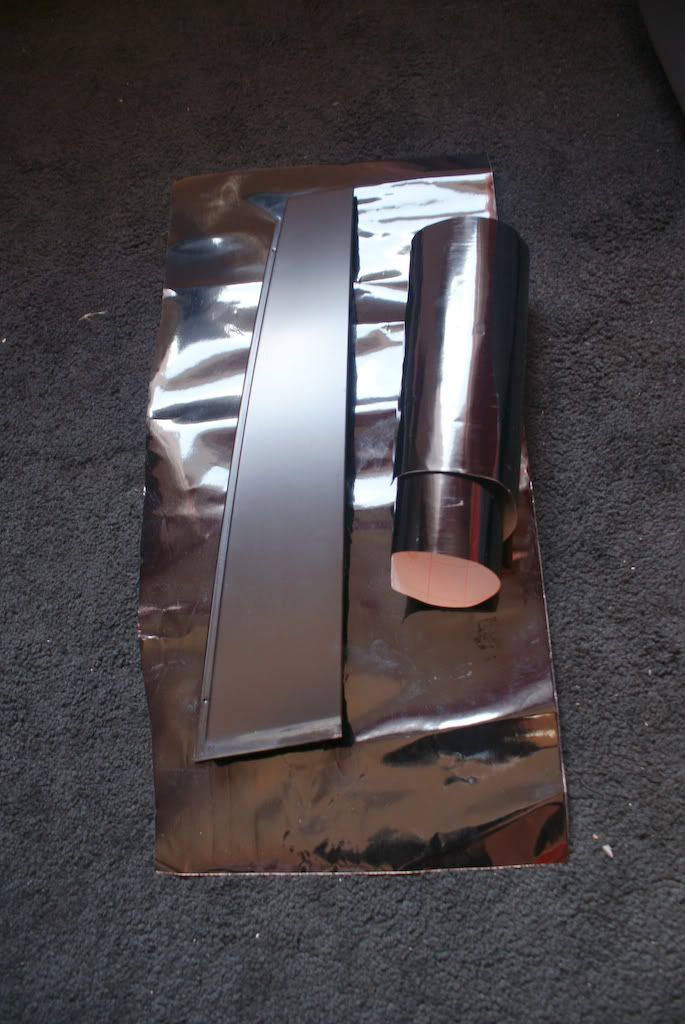 as always re-fitting is the exact same process as removal
push the bottom of the pillar in then slide the top away from the car. push down and screw it in place! insert the bottom of the window side seal and push down. will take alot of wiggling and pushing but it can be done! once its as far down as its going just make sure the inner and outer seal are back in line. then the seal closest to the cars body just requires a good thud back into place!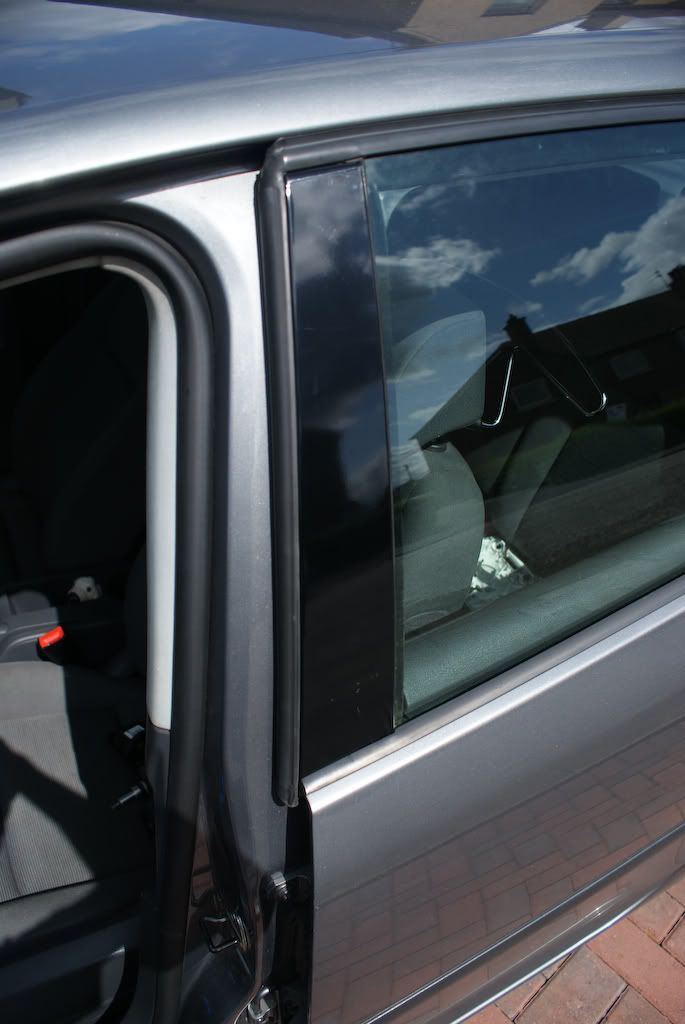 and so yu have a freshly done pillar!
now the front only requires on picture... window down, pull the middle of the window side seal and yu will see the 2 screws. you should be able to access these easily with a long enough Torx bit
again its a T15 or T20. slide away from the car and take it away. again re-fitting involves the same process in reverse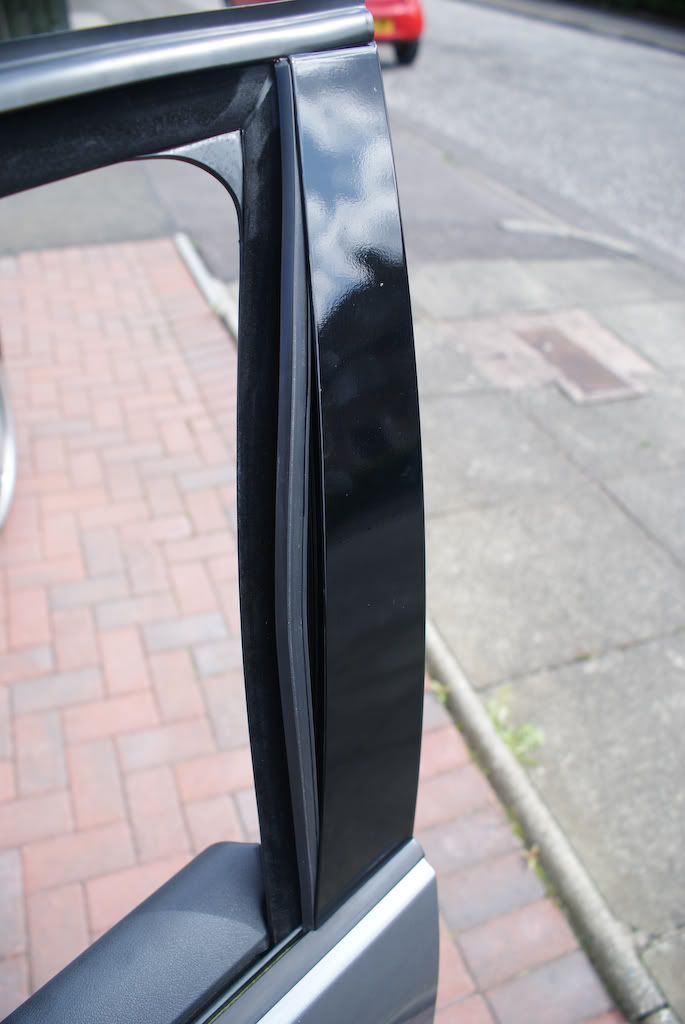 done this as a temporary measure till i can get them off for some proper paint
hope this helps
thanks!