Im literally out of breath from excitement! After much research and alot of luck, I finally have found a way to activate the full mfd on your mk6. Some credit goes to fellow orlando native NADERJ123 who brought up the issue and a dude in cali named vendy for the vag help

Disclaimer: Like always, Perform any modifications at your own risk. I assume no responsibility for failed attempts, damage, or any harm that can come from this. If you don't know what your doing, seek professional help. This is consider informational purposes only. :thumbup:
NEW UPDATE:
Verebs1 has discovered that this will partially work in all jettas with out retrofit. When your gas light chimes on, the "Miles left" will show on the mfd. All you need to is turn on the feature in vcds as mentioned below.
Pre requisites:

Vag Com tool
right hand controls retrofitted
(those of you who did the GLI wheel upgrade like me finally get to use those controls
)
This should work on every MK6 jetta assuming you install the controls and activate via vagcom (not 100% on the S but confident it will work with more retrofitting:thumbup


this activates:



Miles to empty
avg MPG
Timer
and every other option the tdi has.
Untitled
by
jettsy
, on Flickr
adding right side controls:
If you remove your airbag on your se with conv. and up you should see this box (search the web for how to remove airbag safely):
module
by
jettsy
, on Flickr
to add the right side, simply connect the controls to the open harness slot on the right. Then remove old blank right side cap and screw on new one. follow with vagcom activation. This box in the center of the wheel is the reason the upgrade is easy for some and a little more complex for others. SE with conv. and up has this black box. Other models would need a new wheel.
You will need a multifunction harness if you are just buying a wheel and using your old air bag. This picture illustrates what the standard and Multifunction one have. You will connect the "C" area ti the "1" on the module picture
harness
by
jettsy
, on Flickr
Part number for the harness: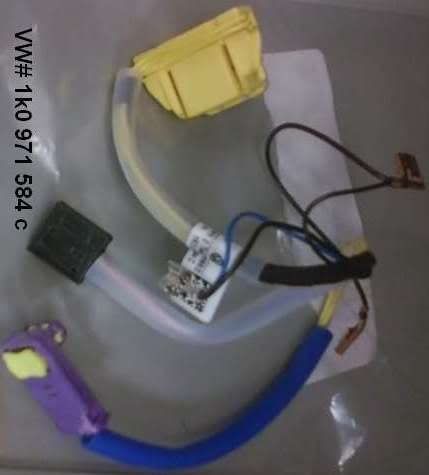 if you have this exact wheel:


all you should need is this:
cimg2142
by
jettsy
, on Flickr
some quick pics for proof:
Untitled
by
jettsy
, on Flickr
Untitled
by
jettsy
, on Flickr
CODING:
1.) select 17- instruments
Capture1
by
jettsy
, on Flickr
2.) Select "Coding"
Capture2
by
jettsy
, on Flickr
3.) Select Long Coding Helper
Capture3
by
jettsy
, on Flickr
4.) Select the second box or (Byte 1 as the first box is byte 0)
Check bit 3 "Multi-function Display Active"
Capture4
by
jettsy
, on Flickr
5) close out and hit "do it!"
Using your controls use the up and down and ok to switch between mfd 1 and 2
I will update this thread as i find out more. Like always, if you have any questions let me know! AND ENJOY!!!!