Discussion Starter
·
#1
·
To begin, I love my supercharger. Really, one of the best modifications I could have done to my car. Power whenever I wanted it and the whine always made me smile.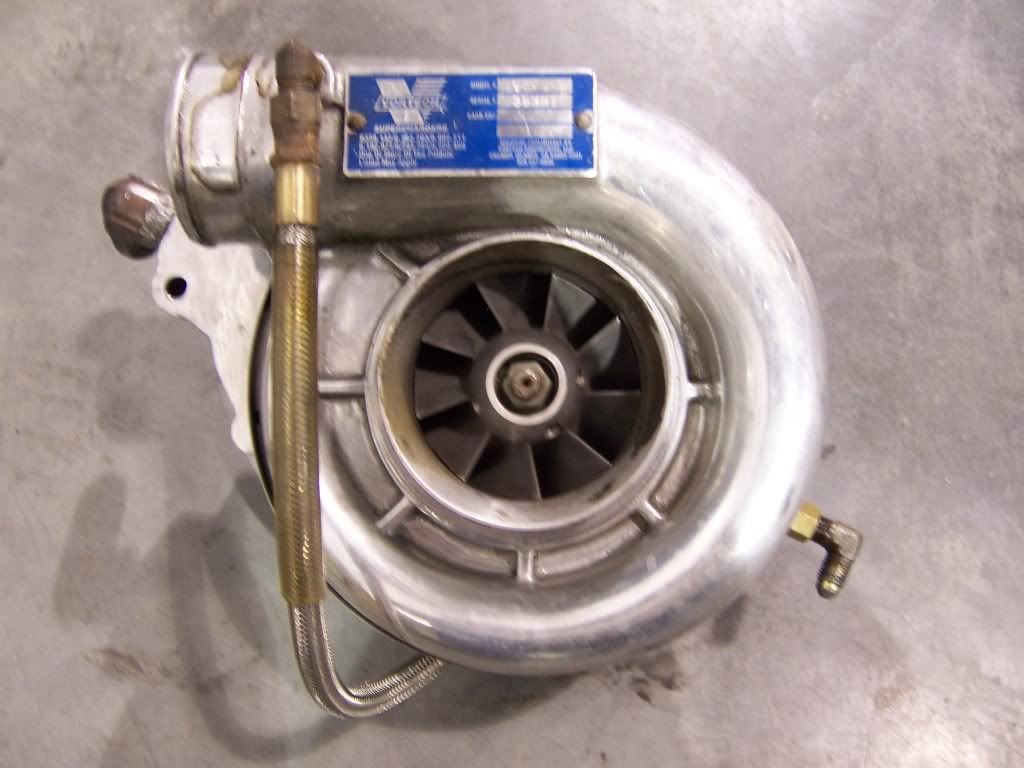 We did some modifications to the VF kit and managed to get 300whp, which I thought was great... but it would have taken more money than I was comfortable spending to get a lot more out of the V9.
Now it's in a box on the floor...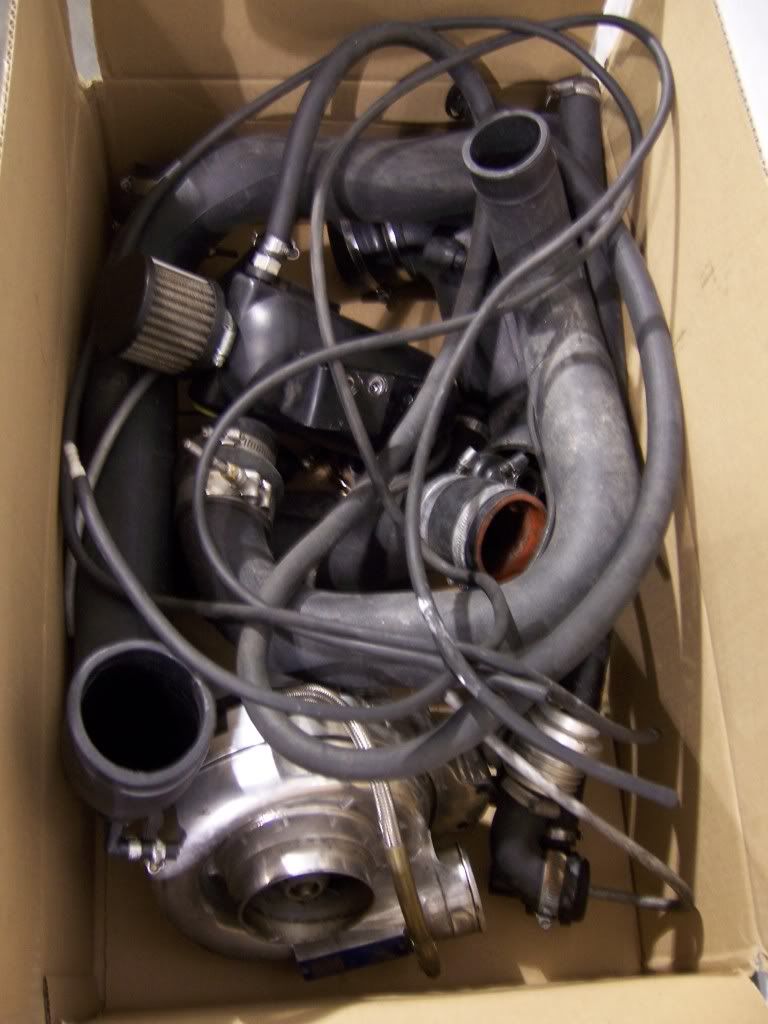 I threw an idea out there about a year ago at Driversport and wasn't taken seriously... then after I went as far as I wanted to with the supercharger, I was taken seriously and the parts collection began.
What was the idea?
But not just that...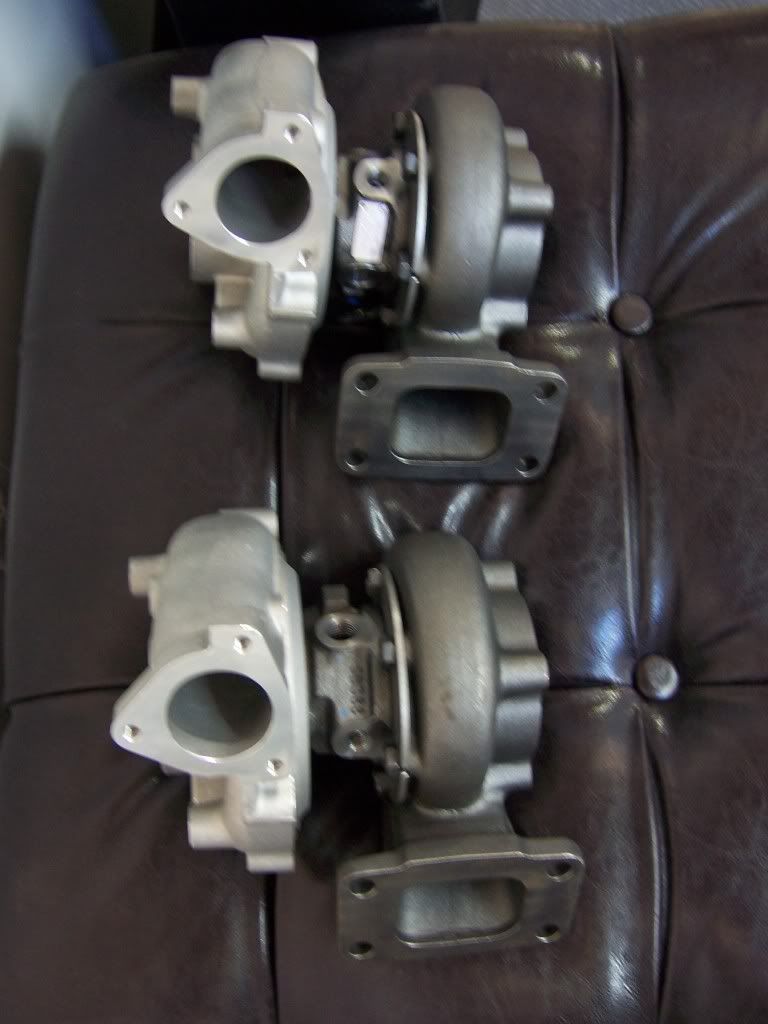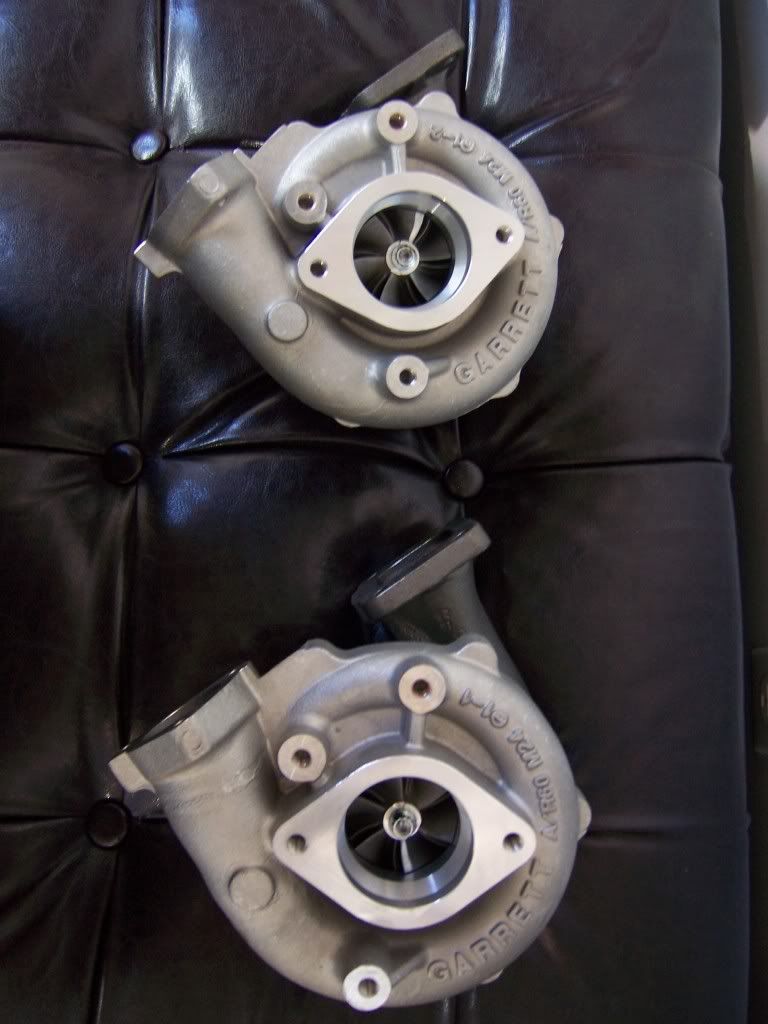 So now I have two GT 2560 (GT28R) ball-bearing turbos with T3 flanges 0.48 A/R and two 38mm V-band Tial wastegates (forgot to get a picture of the wastegates). I'm still pretty new to turbo specs. so bear with me if something sounds weird.
My car looks like this: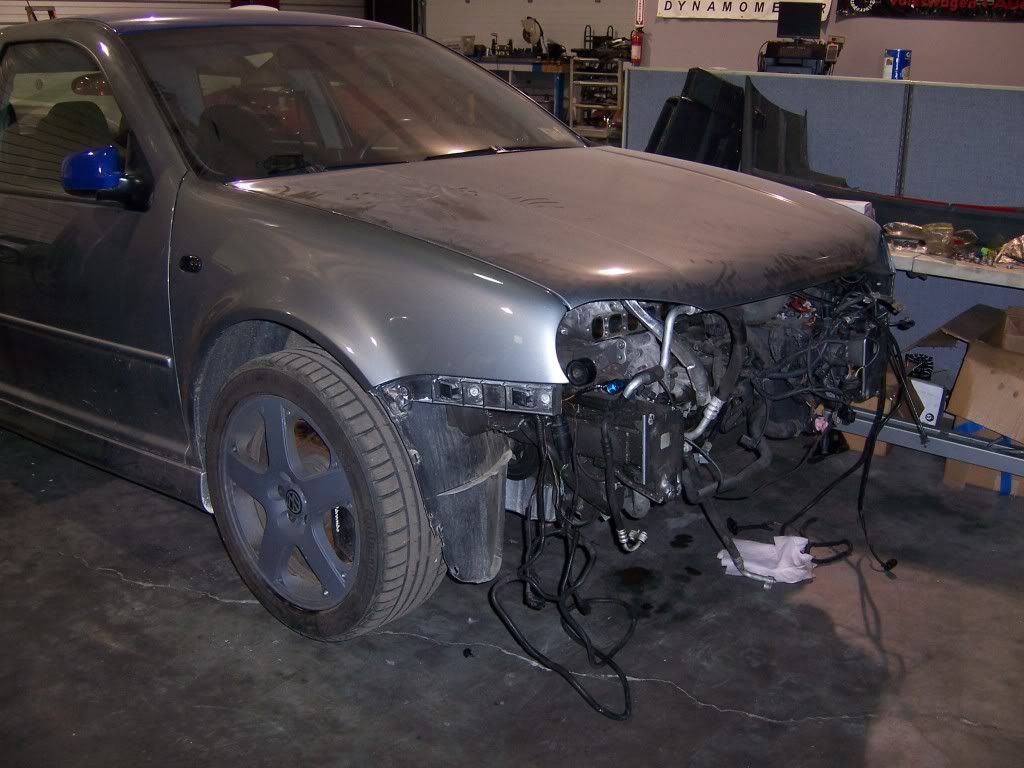 I'm not the handiest of people, considering I've never removed an engine from a car before.
I've done most of the tearing out of parts from the bay and should have the motor out by the end of the week.
Oh yeah! Almost forgot the engine internals... My car has 175,000 miles on it. I'd be stupid to boost a motor with that many miles without sprucing it up, just a little bit.
I've got some Wossner goodies, specifically rods (82mm) and pistons.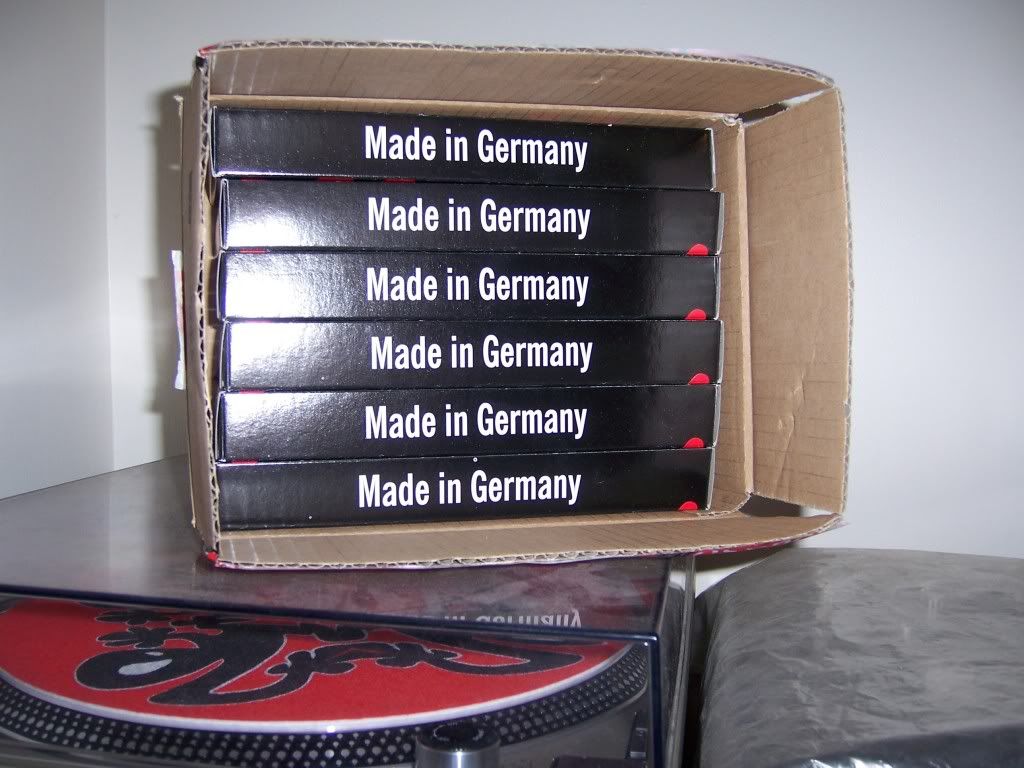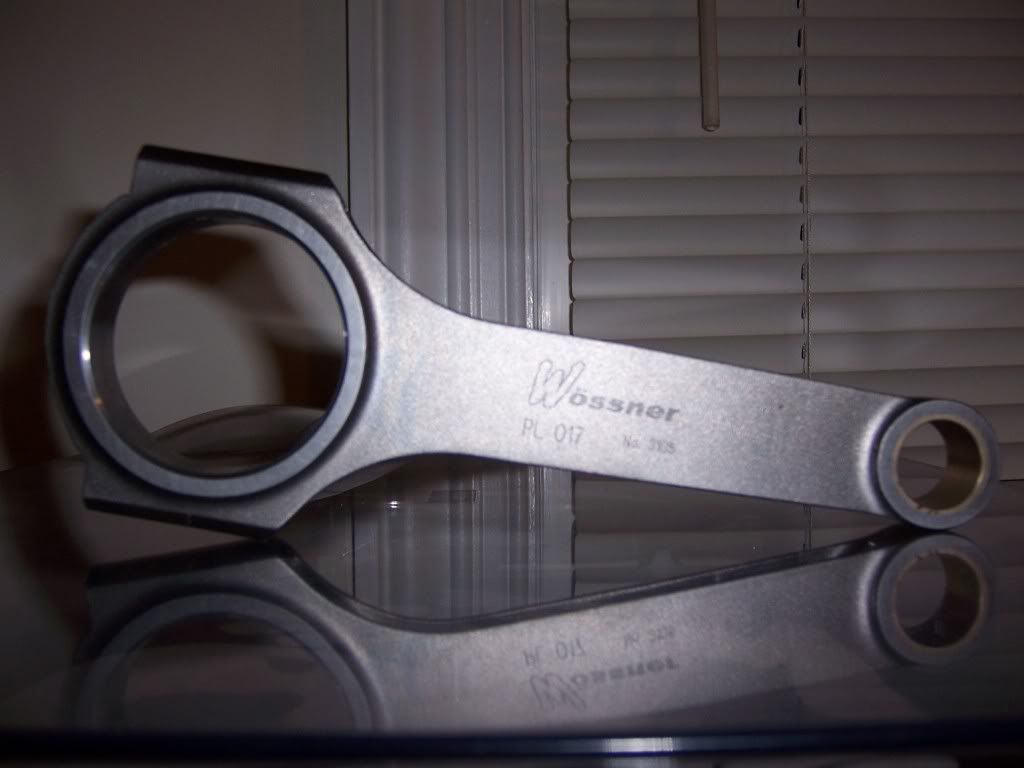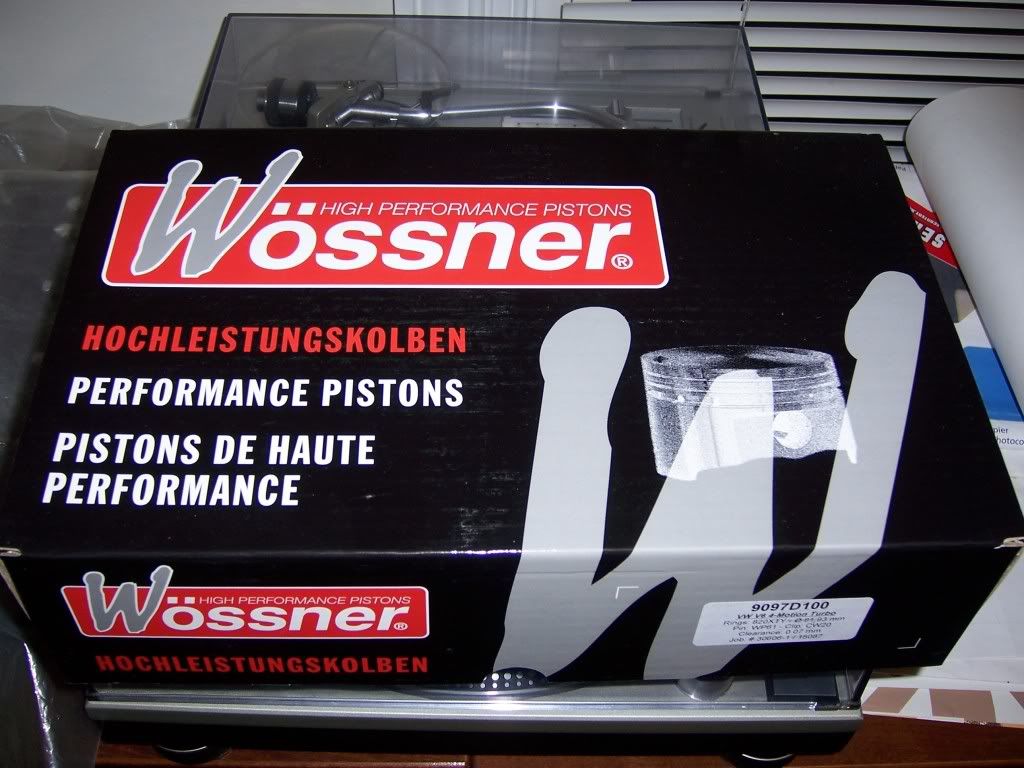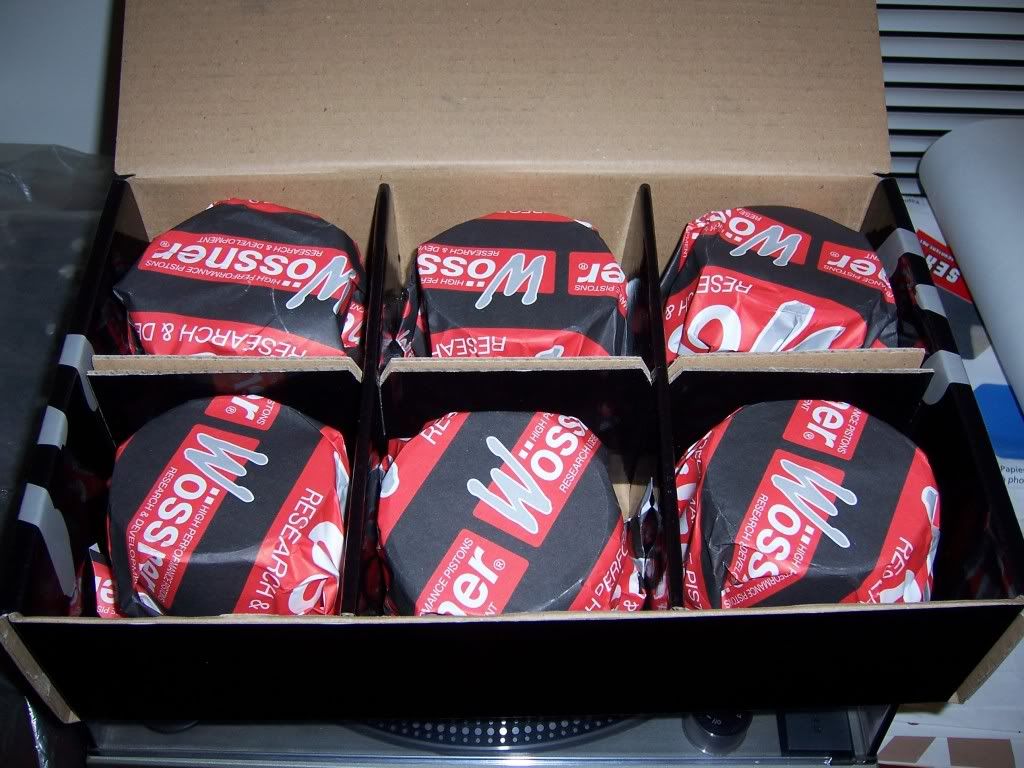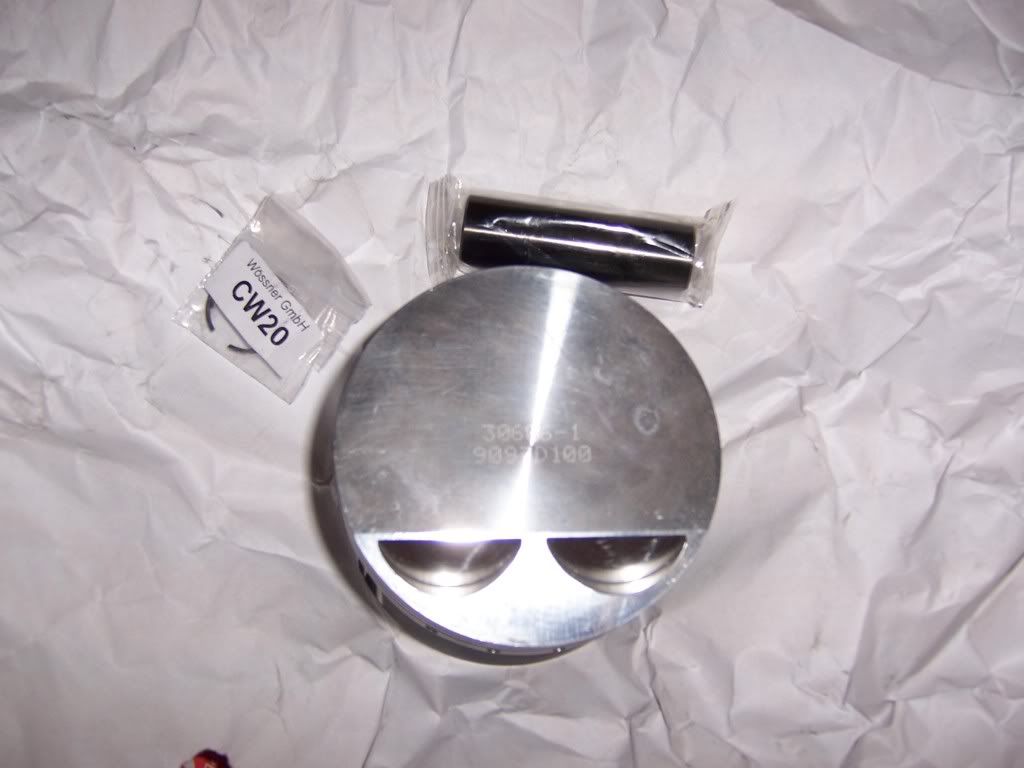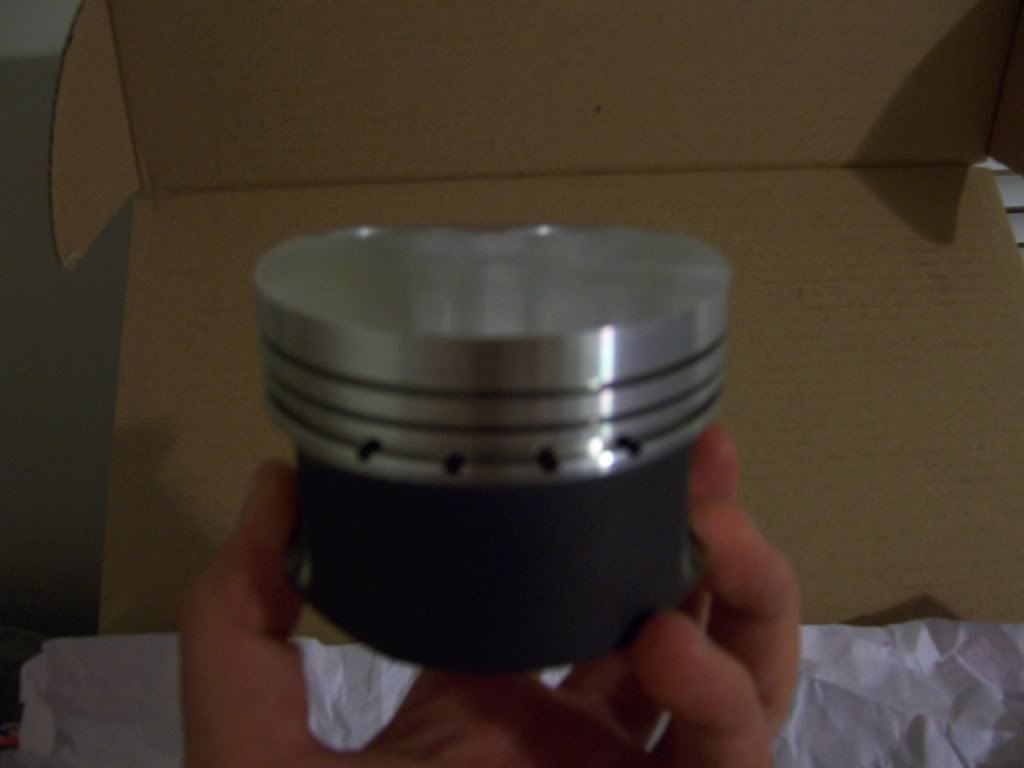 ARP headstuds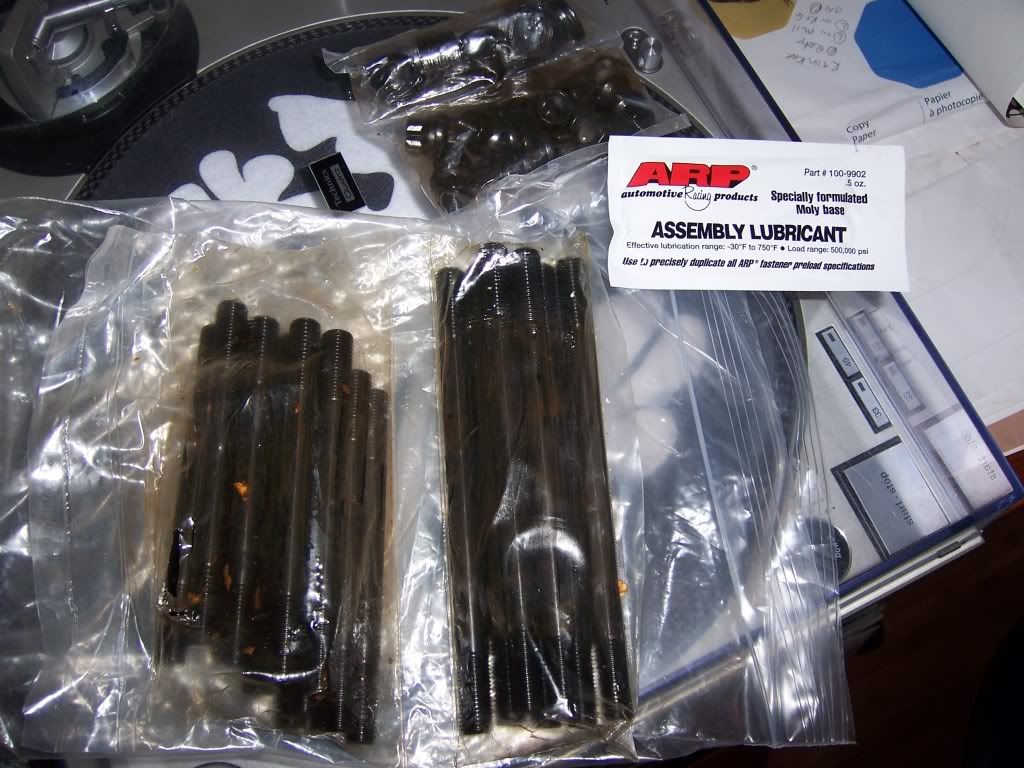 Ferrea intake and exhaust valves, both 1mm over stock size.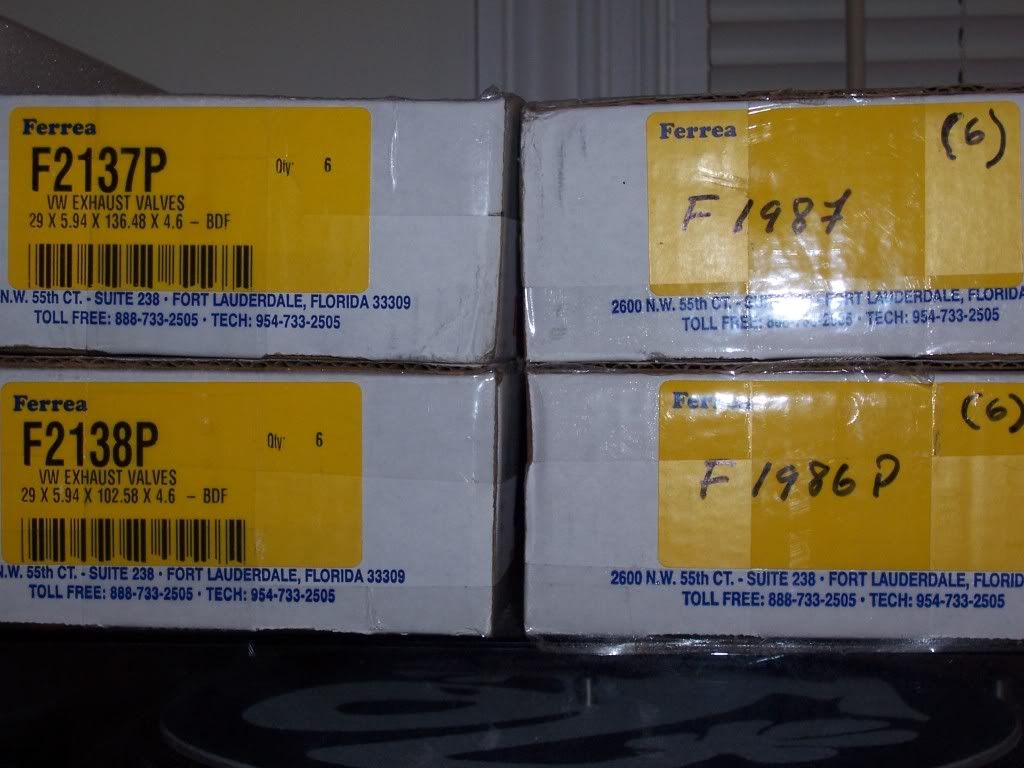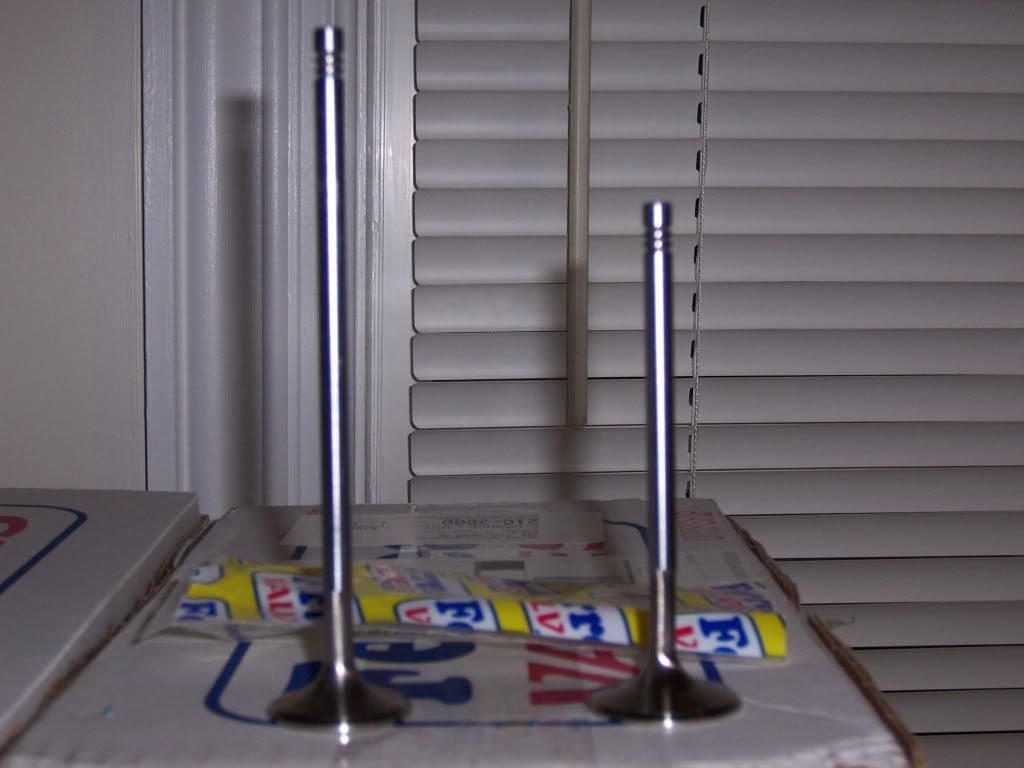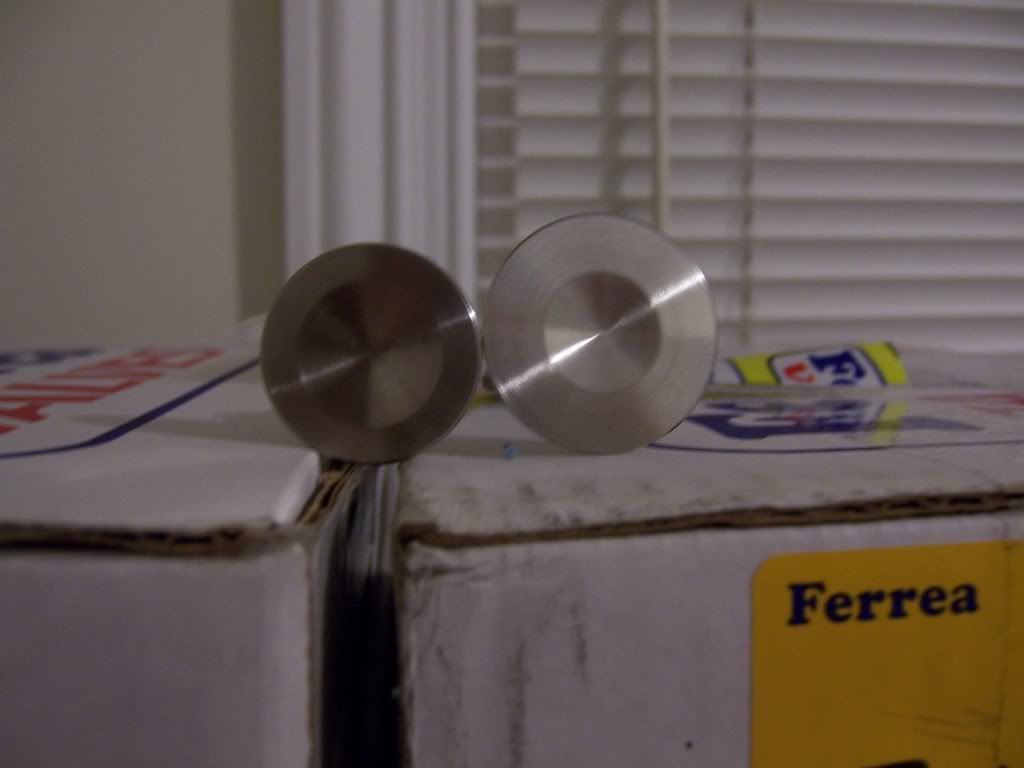 Titanium valve springs and retainers from INA (rev to 8200rpm!)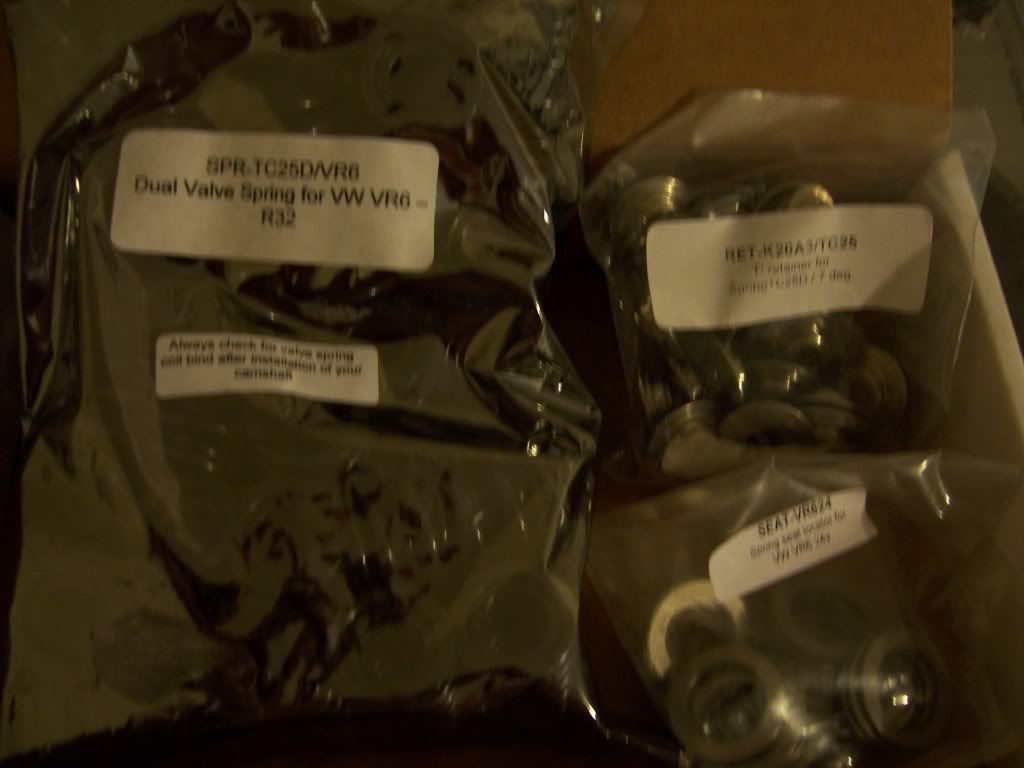 HPA clone manifold from ebay
So that's all I've got so far. Ideally I'll have paint and wheels done at the same time as all of this stuff, but I don't know if I'll have the cash for it all.
There you go. No more supercharger... but I think the replacement will be just as good.
Sorry to joedubs, I had to post the thread.
Modified by Mr. Rictus at 6:11 PM 6-2-2009