IDF MKIV Drop Plates****$220****
Drop Plates are in stock and ready to ship!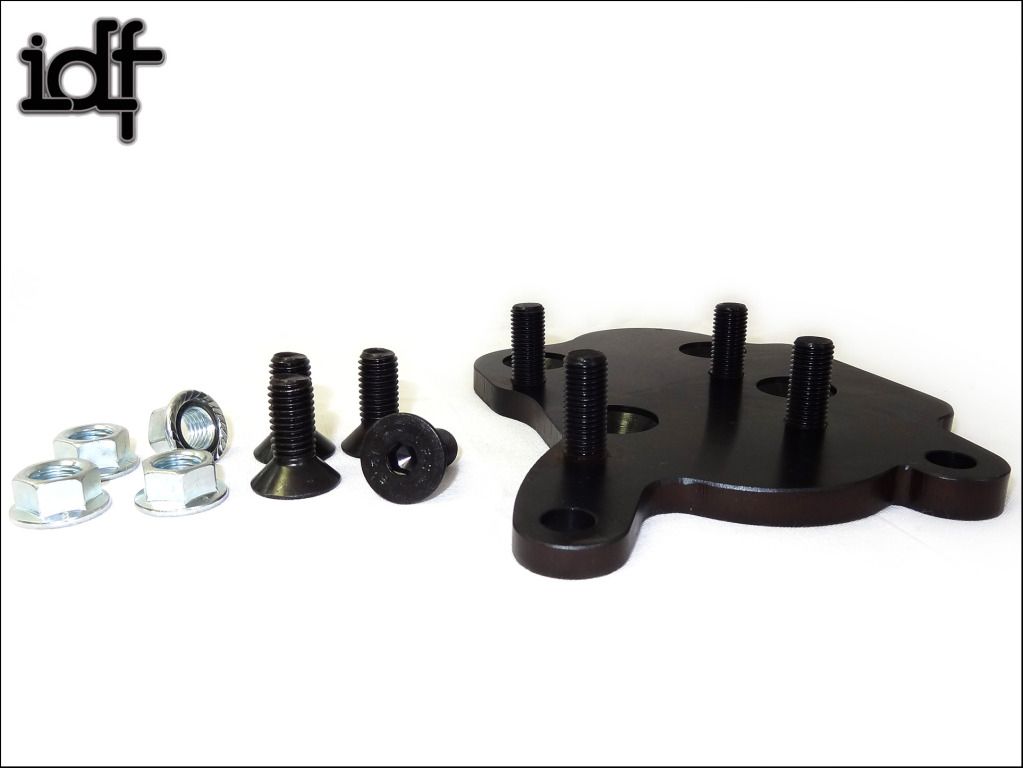 Designed for bagged/ lowered cars, these plates mount to the rear beam, relocating the hub to provide up to 23mm of drop, center the wheels in the wheel well, and add 2* of camber. All mounting Hardware and Loctite packets provided.
The 2* of camber is designed to offset the thickness of the plate leaving the top of the tire within 5mm of its location before installation. On a 24" overall diameter wheel and tire, the top of the tire moves inward 2.5 mm. Anything larger will move inward farther.
Bolt on in installation requires removal of rear wheel bearing
For installation information, check out
Billburt's DIY thread
Bolts Securing the plate to the hub must be torqued to 47 ft. lbs.
Features
Black Zinc Coating

Laser Cut and CNC machined

Constructed from 1018 Steel

Grade 10.9 Metric Hardware included

Loctite 242 capsule included

Price:
$220
Payment:
Check out
www.InnFab.com