The rally Golf was front wheel drive in the FIA Formula 2 series which ran from the mid-'90s to ~ 2000.
There was a 4WD Golf 4 R32 sold to Gran Canaria from the UK, but this was a one-off Group N+ ex-race car, if that's the one you're thinking of.
Seat Ibiza Kit Car Evo 2 rear beam: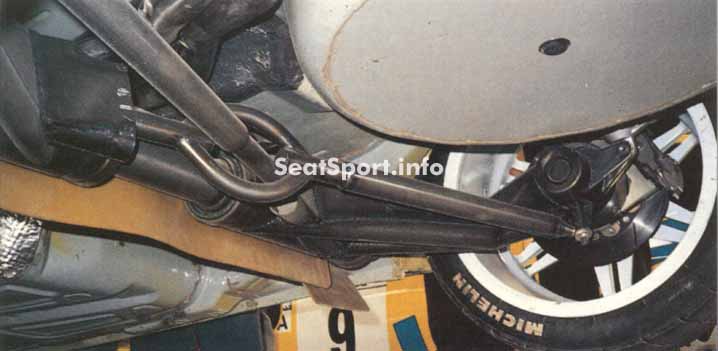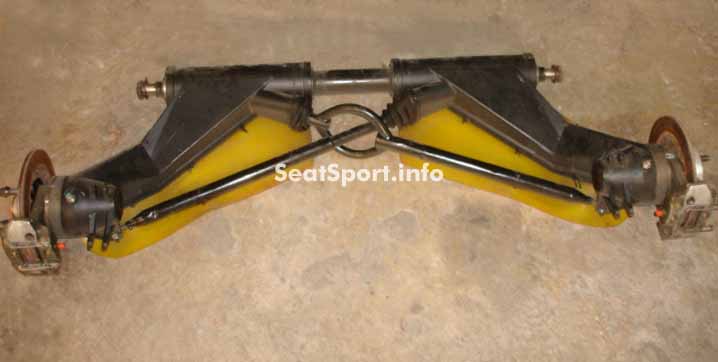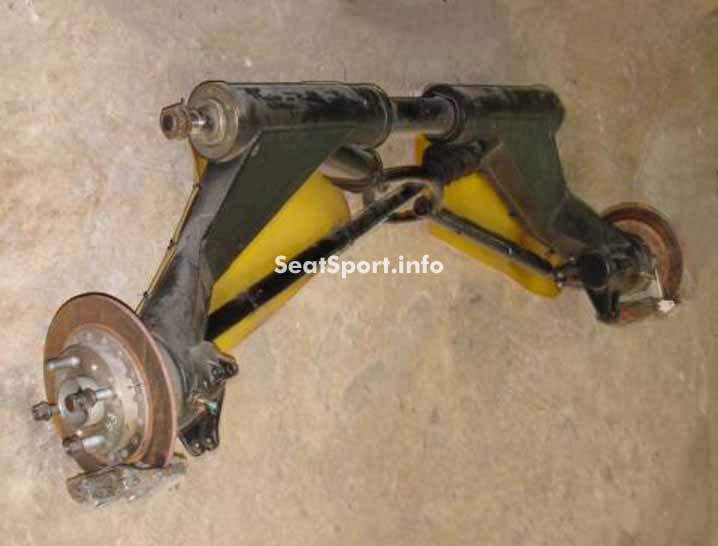 Golf 4 Kit Car rear beam.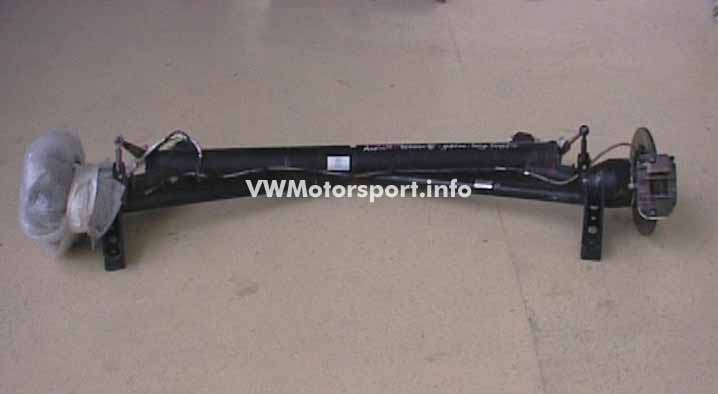 Same principle, but you have to look harder at the beam to see the point at which there are 2 halves.
There is a sway bar running down the centre of it, though it is independent. Just neat packaging.