I'm currently in the process of installing a Pioneer AVIC-8000NEX into my TTRS. I'll add more to this post when I have time. As most people with the RNS-E knows, the "Navigation Plus / Audi Music Interface / etc" is obsolete and more of an inconvenience to use if you already possess any modern day smartphone. Anyways, the new Pioneer offers pinch-zoom, two USB inputs, HDMI input,
bluetooth Audio
, navigation,... and the list goes on. It's basically a smartphone attached to your car.
So far the install has gone well. I was amazed at how easy it was to remove the old head unit. No screws or bending or anything required. Just slide in 4 Audi removal keys and pull the unit out. All the cables were very easy to disconnect as well. There are several how-to's (i.e.
here
). My install is different in that I wanted to keep the stock Bose amp and using PAC connection interface instead of Connect2, which is what most people seem to use. I've read posts about issues using aftermarket units to turn on the Bose amp but the PAC interface works just fine. Connect blue wire (remote signal) to blue wire. Four RCA cables from the PAC go into the head unit. Then there's some additional wires (illumination, reverse, parking brake, velocity sensor) that were connected with the twisty cap connectors. Hook up GPS, microphone, radio antenna, and whatever cables you want to go to a smartphone.
I was amazed at how drastically the sound improved over the RNS-E, even with the existing Bose system.
If I wanted to later, I can put everything back to stock exactly the way it was. There was to special cutting or drilling holes or refabrication of any parts. Removed only two screws to get the AMI device out of the bracket for the glovebox. Currently have two USB extensions and an HDMI cable through where the AMI connection was.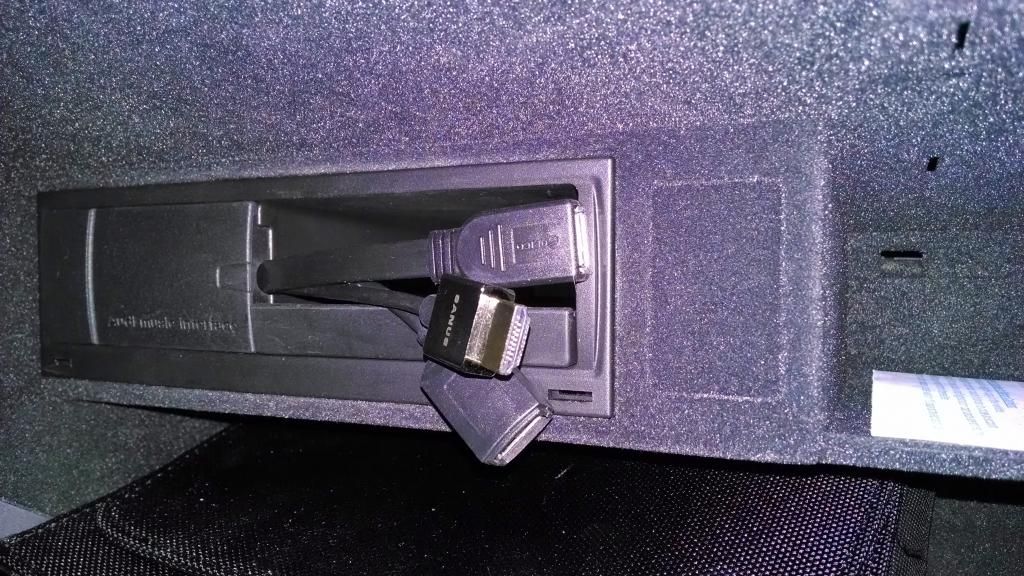 Old parts I will stick in a closet and forget about: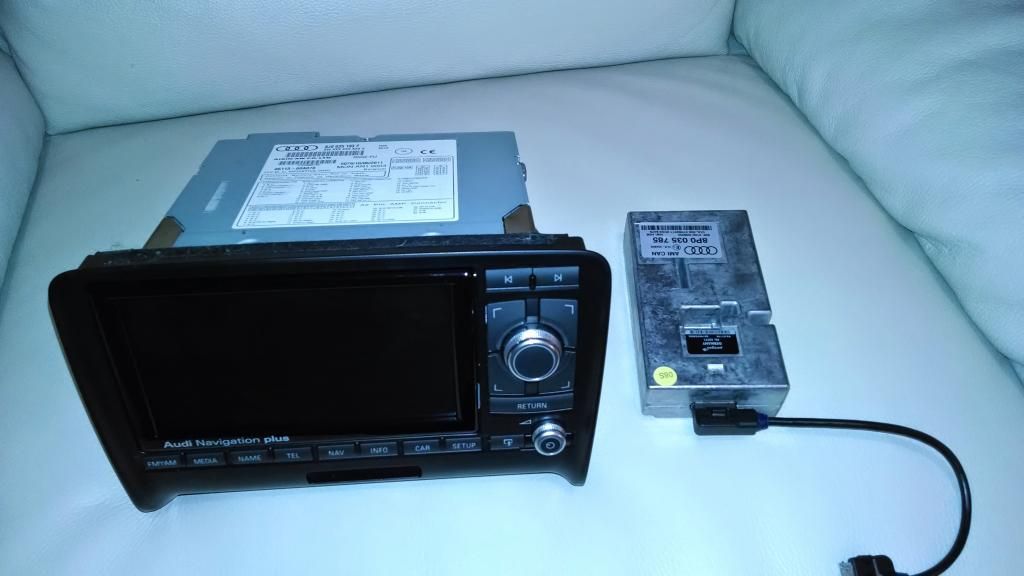 List of items I've used for the install.
PAC C2R-AUDI Radio Replacement Interface ($75 Amazon)
PAC SWI-RC Steering Wheel Control Interface ($39 Amazon)
Audi Radio (4) Stereo Removal Tool Key ($4 Ebay)
American International® AUDK616 dash kit ($35 Ebay)Note: This is only the front face. No mounting brackets/screws, nor the rectangle trim piece. Update: DOES NOT FIT. Opening way to big for aftermarket double din unit.
Pioneer ADTVA133 2 Din Installation Kit - the mounting brackets ($38 Amazon) Didn't know Pioneer units came without any sort of mounting brackets. Update: DOES NOT FIT in car nor the AUDK616 dash kit
CONNECTS2 CT23AU05A Dash Kit ($99 Ebay) Note: Fits like a charm. Comes with face and mounting brackets and cage.
Metra 40-EU56 (40eu56) European Dual Fakra Antenna Adapter ($12 Ebay) Note: I connected the blue wire of this antenna to a relay switched (by ACC) constant 12V. It is not connected to the blue remote wire from the Pioneer unit so that the antenna will have full power.
Absolute RLS125 12-VCD Automotive Relay SPDT 30/40A ($6 Ebay) Note: I used this for the antenna adapter. Is it really needed? Not sure but doesn't hurt anything.
So that's roughly $200 in parts just for installing an aftermarket head unit, which is what I expected by reading other install posts. But it's better than paying someone else to do it. It may seem like a lot is involved but it's really hard to mess up if you read all of the instructions for wiring.
That's it for now. Will post more pictures when it's complete.