Hey guys. Figured i'd start my own thread introducing our new car. I'm calling her Mrs. Tigglesworth. I'll use this to post updates etc from now on. Just picked up a 2013 SEL Pepper Gray Tiguan. Love it so far! Tried so many SUV's for about 2 months and these just felt solid compaired to the rest. Great overall package. Fingers crossed we dont' run into any issues. Sold our TDI Jetta an hour after. Adios gas mileage. (eek) I haven't told the wife yet but i'm chip'n this thing whenever i find more money.
Mods planned
3M Front end protector
Aspherical Mirror Set
3M door side protectors (DONE)
Debadge (DONE)
25mm H&R Spacers (all wheels)
Fogs and Headlight film protection
Potential Mods (eventually wifes car so gotta save money for MY car)
APR Chip
Carbonio Stage 1 Intake
Side Markers Tinted or Color Matched
H&R Springs
R-Line Aluminum pedals
Now for obligatory pics etc...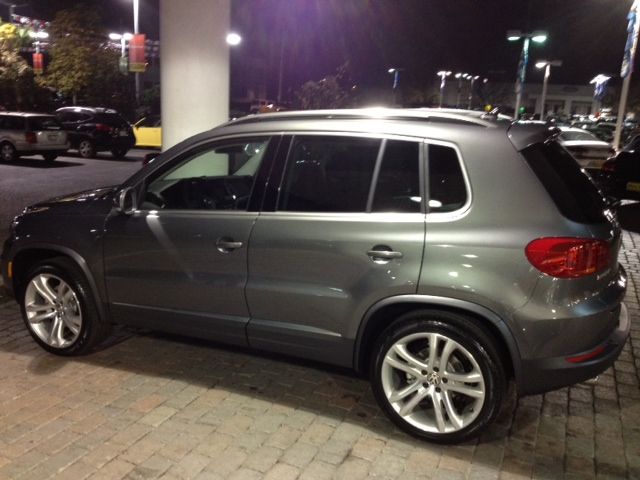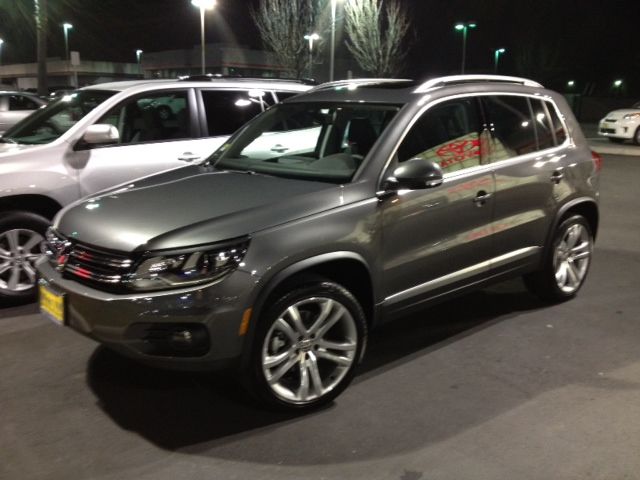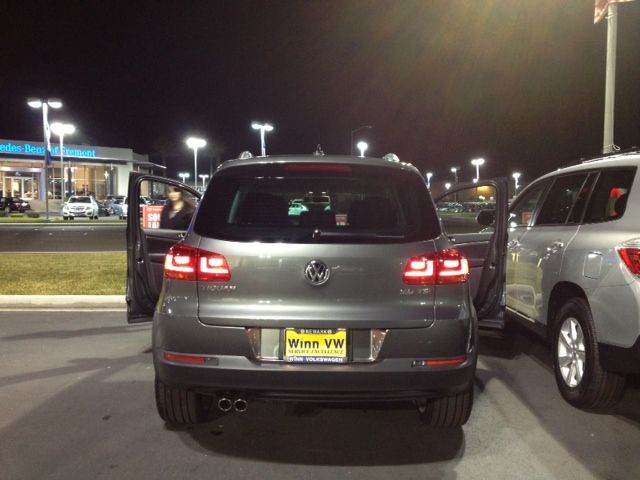 Lastly the old with the New....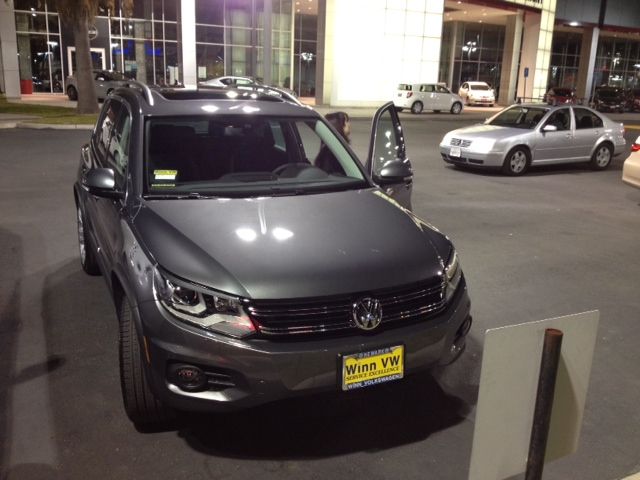 Looking forward to not lurking anymore!!! :thumbup: