Greetings Everyone. I'm starting this thread in order to keep a record of the maintenance and upgrades I do to my 20th.
I purchased the 20th from its original owner in the Summer of 2014.
The car had just shy of 72,000 miles and actually hit 72k on the way home and had the following mods:
Timing Belt and Water Pump done at 61k
Revo Stage 1 Tune
Billstein PSS9 Coilovers
Neuspeed 28mm Rear Sway Bar
H&R Front Sway Bar
RPI Willwood Light Weight 13" Race Big Brake Kit
19"x8" Iforged Essen Wheels w/1.5 inch lip up front and 3" lip on the rears (Now running OZ Superleggeras, 18x8)
Thomas Sport Tuning X-Brace
Techtonics full turbo back exhaust
Samco TIP
Greddy Intercooler
HKS Super Sequential blowoff (Now running VW's OEM 710N Diverter Valve)
42 Draft Designs Catch Can
AEM CARB Compliant CAI
42 Draft Designs wrapped gauge pods with AWE boost and EGT gauges
EIP short shifter (Now running and OEM R32/TT Shifter with 42 Draft Designs Bushings)
Euro Kilometer and Celsius cluster gauge skin
Recaro Speed seats (Now running OEM 20th Seats..... Airbags are the coolest)
Schroth harnesses (Now running the stock 20th seat belts)
Pioneer double din head unit with Bluetooth and Ipod connectivity
Custom subwoofer box in the hatch area with two 8" Boston Acoustic subs (Removed for weight reduction and more cargo space)
R32 control arm bushings
LUK Stage 1 Clutch
Momo steering wheel with red stitching (Now running the stock 20th Steering Wheel because airbags are cool)
Underground racing light weight billet pulleys (Now running stock Crank and Water Pump Pulleys for better vibration dampening)
There is a multitude of other changes, upgrades, and maintenance done other than what you see above that are discussed throughout this thread. ENJOY!
[HR][/HR]
Here is how she looked when I brought her home.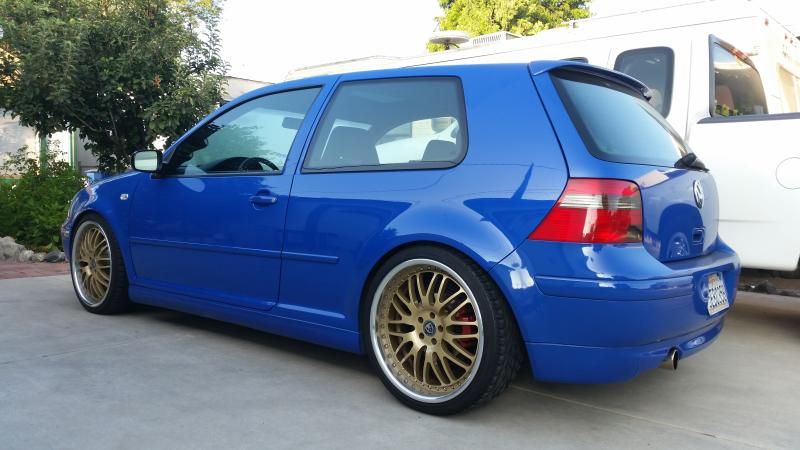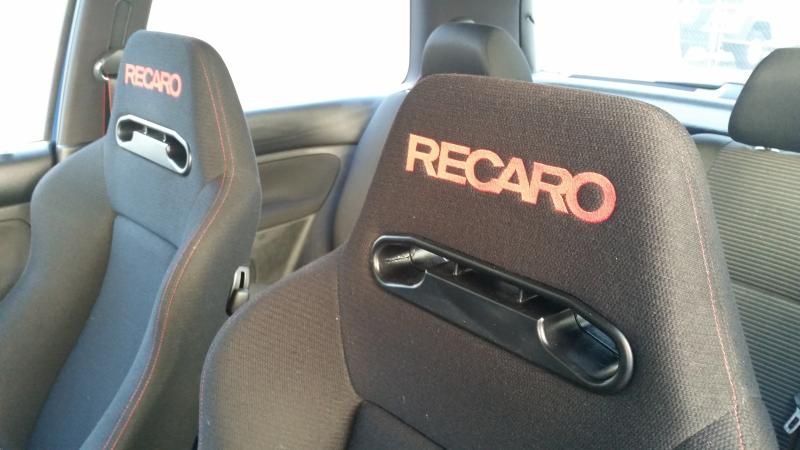 Similar thread for my F-150
http://www.f150ecoboost.net/forum/1...aintenance-thread-2013-fx4-cc-ec-6-5-bed.html