9-28-16
78,642 Miles
Install 034 Motorsports Silicone Breather Hose Kit (CONTINUED)
-Urotuning really came through with their exchange process. The replacement early style hose came in 2 days and inside the box was a return shipping label for the late style hose. No extra money out of my pocket, just an easy hassle free experience. I'll do business with them again in the future.​
-Early vs. Late Style Comparison.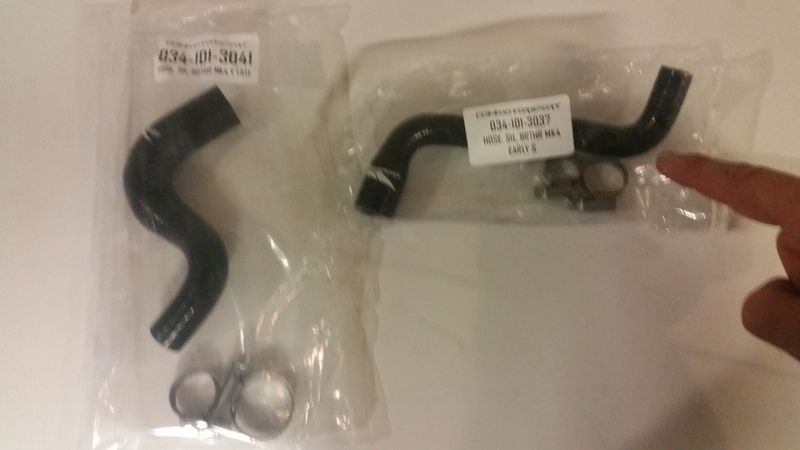 -The replacement Early Style Hose compared to the Stock hose. Much better.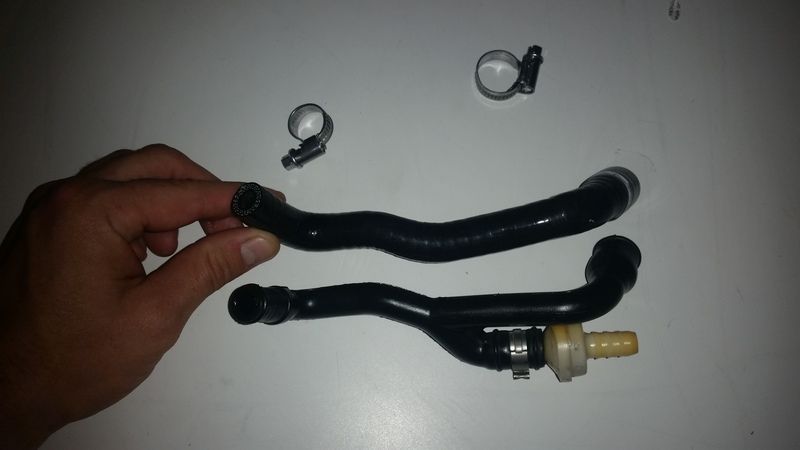 -Fit just as it should.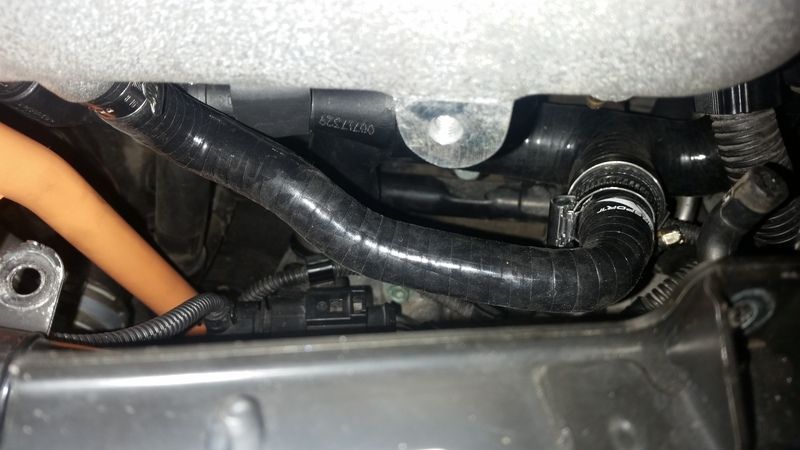 -Top portion of the kit.
​
[HR][/HR]
​
[HR][/HR]
*Now that those leaks are gone the car's idle is much more stable and I suspect I'll see a little better fuel mileage as well. *