Update concerning wheels on page 2
Hello, my name is Braeden. I'm a big time lurker and a fairly small time poster so far. This is my first meaningful thread so please go easy. I'm hesitant to post this in the Mk3 forums because TBH I think I'd get chewed alive for not having some hella-stance-waffled car like everyone else.
I'm making this thread to serve as my timeline for the different thing's I've done with and to my Mk3 Jetta. Updates to this will be very slow and drawn out as I'm working as much as possible and don't have a disposable income. There's not much, and it's nothing spectacular but it's my baby and I adore it.
I bought the 1996 ABA Jetta GL as my first car in October of '09 when I was 16 years old. I WAS searching for a 4 wheel mechanical steering early 90's Prelude (2nd Gen), which when done right doesn't look bad IMO. But I found this for the right price instead. To be honest I'm glad I went with this 'chick car' as my friends used to tease. The community based around these Volkswagens is so much nicer than the one built around Honda's.
The things it had when I purchased it are 148k on the clock, two-tone black paint (I'll get to that later), a random cone filter sitting on the bottom half of the air box, a missing rub strip, broken sunroof motor, extremely dirty interior, leaky tails, ripped shift boot, nearly blown rear struts and a broken trunk that nobody knew how to open. Oh and ZERO rust thanks in part to it never being driven on salt up here.
Immediately after purchasing my Jetta I found these forums and started lurking around. Caught on pretty quick to how things operate around here and after half a year I signed up as 'neon280'.
And here's what she looked like on her good side: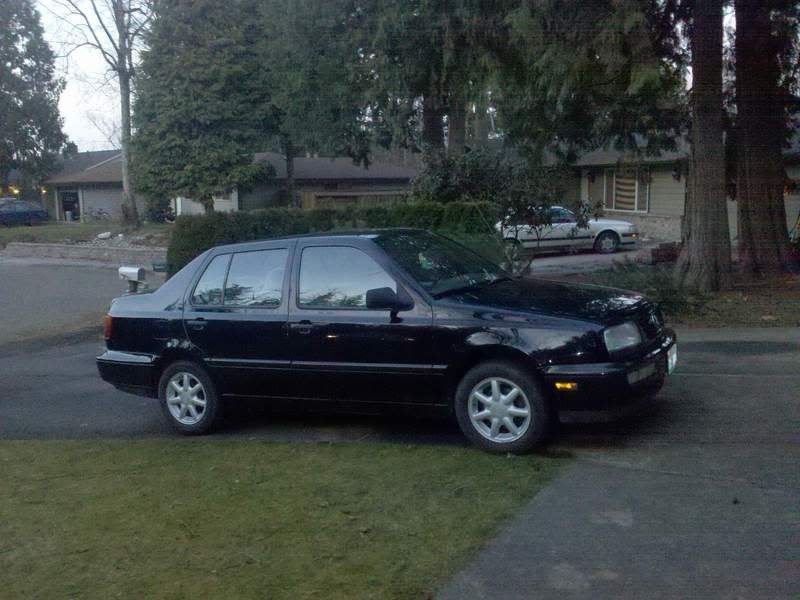 Not long after my purchase I realized that the tires were shot from sitting outside for 3 years. Evident by the couple flats I got: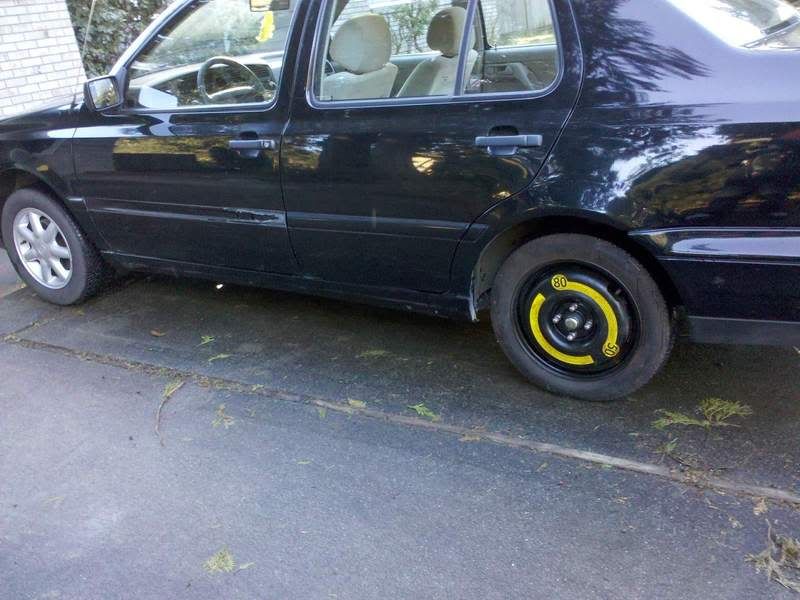 There's that missing rub strip. Both rub strips on the other side eventually fell off as well.
Replaced the tires with the cheapest I could find and washed it:
Very early modifications... I moved the license plate lower, because I think it makes the front bumper look cleaner. Also disabled the DRL's, removed the antenna and the dummy plates. Can't remember why though...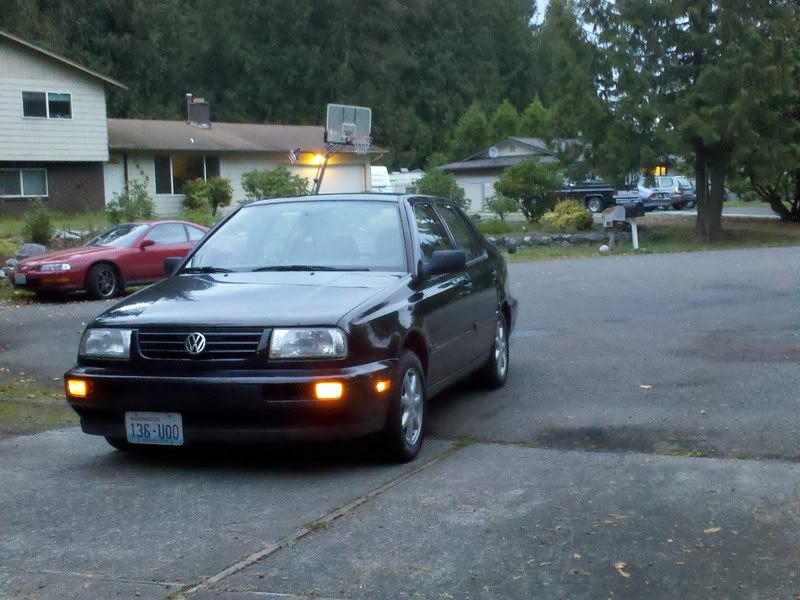 Next up I put the antenna back on, got Hella smoked sidemarkers, in.pro smoked taillights, and unevenly smoked my dummy plates :facepalm:. Oh and new camera! Still missing the rubstrips:
After fixing my rubstrip problems with 3m double sided mounting tape, I worked up the courage to have at it with the random orbital that the PO threw into the deal. Which means a full polish. Not bad at all for my first time:
Before: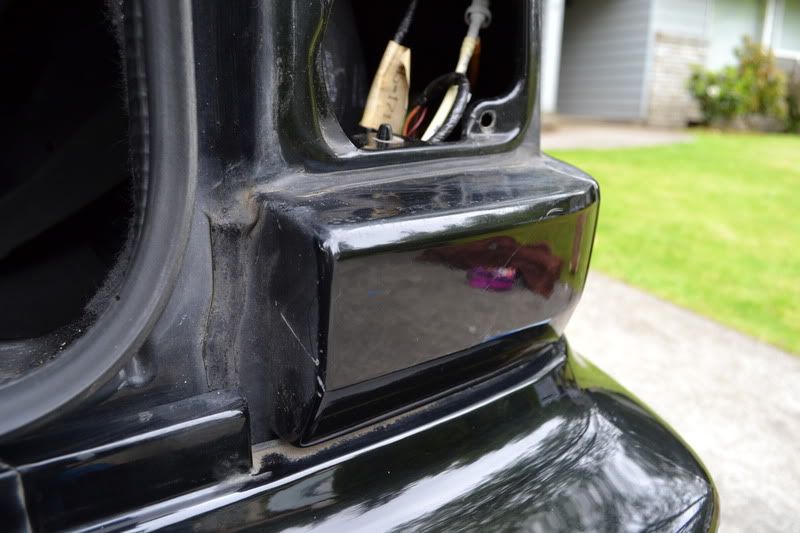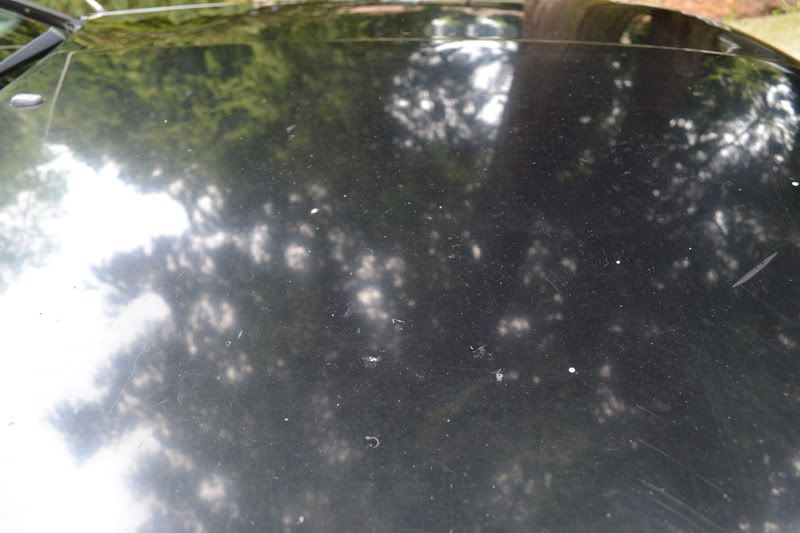 After: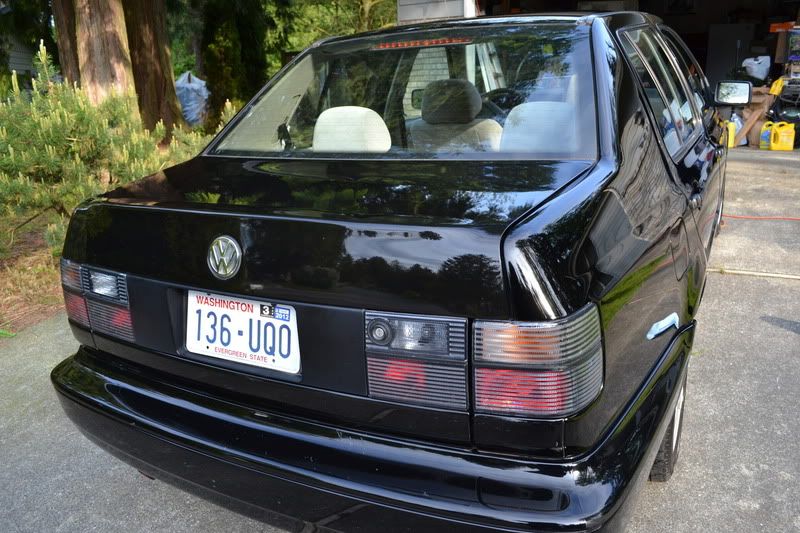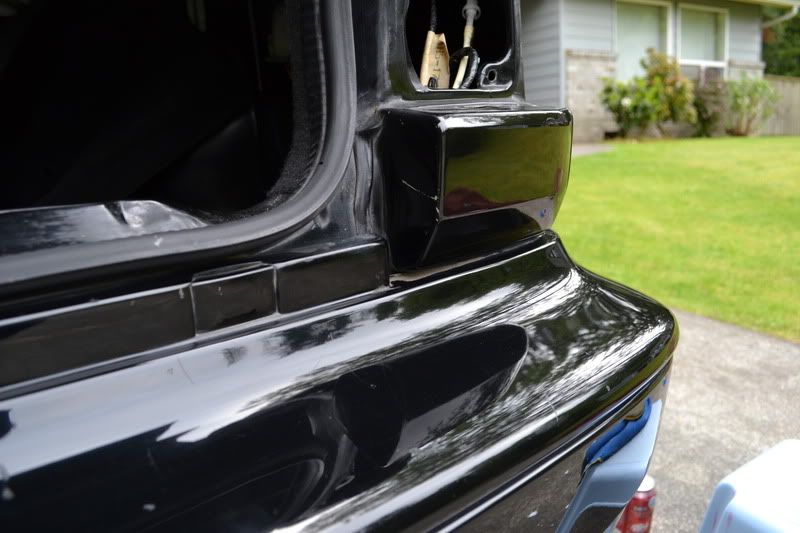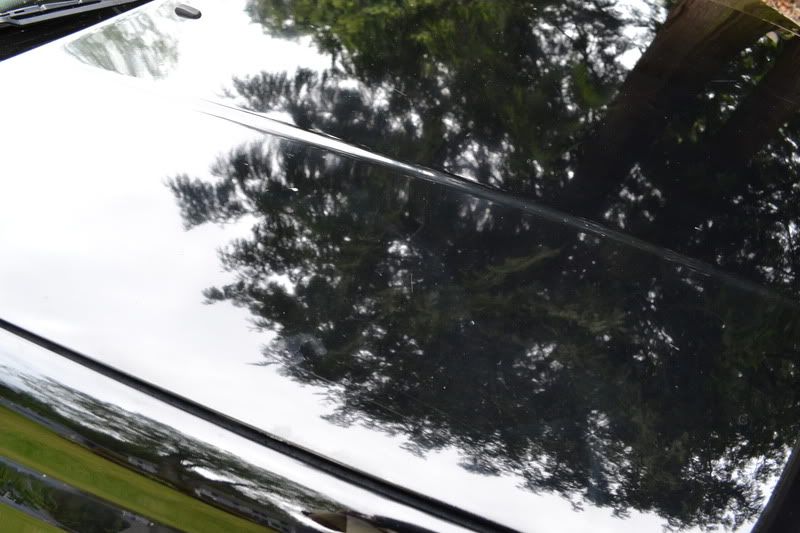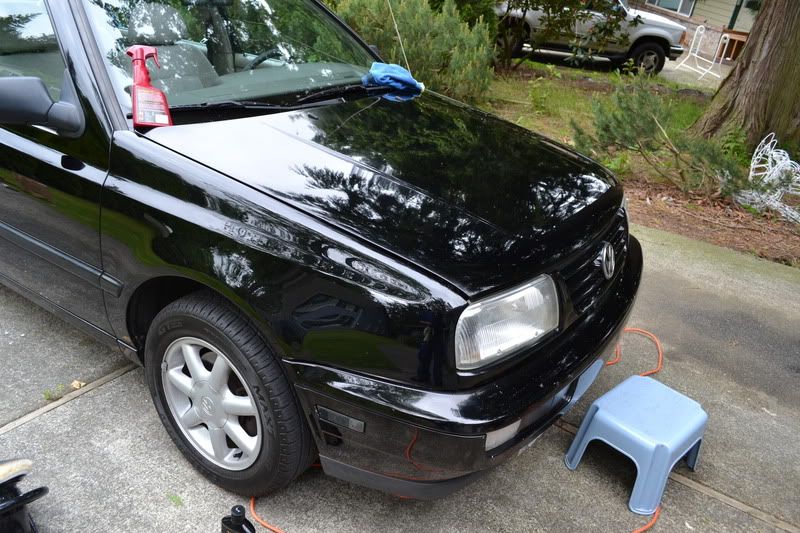 Needless to say I felt awesome that it turned out so well. Still has quite a few deep scratches, but the only way to take care of those is a respray $$$ and in the end its just a daily. I also noticed around this time that half of my car doesn't have the original paint. The front end and the passenger side are a richer black than the drivers side, rear end, and roof. It's only noticeable in direct sunlight, has anybody seen this before