Hey everyone. I figured I'd use this platform to document things I do to my car. I've already got some stuff done so I'll update the thread showing how she sits today and any future mods. I've been following roger2050 and .:KindiGTI from day one and got a lot of inspiration from those guys :thumbup:. More updates to come..
2015 Pure White LP GTI SE 6MT
Production date: 08/26/2014
Purchase Date: 11/16/2014
Mods
-Urotuning rear wiper delete
-deAutokey LED license plate bulbs
-Injen CAI
-Vogtland Coilovers
-Golf R Talladega 18x7.5 et51 with 10mm spacers in the front and 20mm spacers in the rear
-Stock Pirelli All Season tires
-GFB DV+
-Spulen short shifter
-Torque Solutions shifter end-link cable bushings
-Raceseng Sphereology shift knob
-034 Motorsport billet aluminum dogbone mount insert
-Volvo rear plate bracket
-Homelink unit retrofitted to upper console (DIY
http://forums.vwvortex.com/showthre...Upper-Console-Removal&p=89033442#post89033442
)
-Removed clutch bleeder block restrictor
-Xuji black perforated leather steering wheel cover
-Euroswitch
-Osram cool blue hyper H7 5000K cornering bulbs
-Rolled front fenders
-Suntek CXP 35% tint all around
-Debadged rear GTI emblem
-Clutch stop
11/16/2014
Purchase day! I was at the dealership so long and ready to leave that I FORGOT to tell them not to put the front plate on:banghead:
Came from an MKIV Jetta 2.0
With my dog Lilo
11/25/2014
Quick shot of the fiance's car and my GTI. The Jetta enjoying it's last time residing in the garage.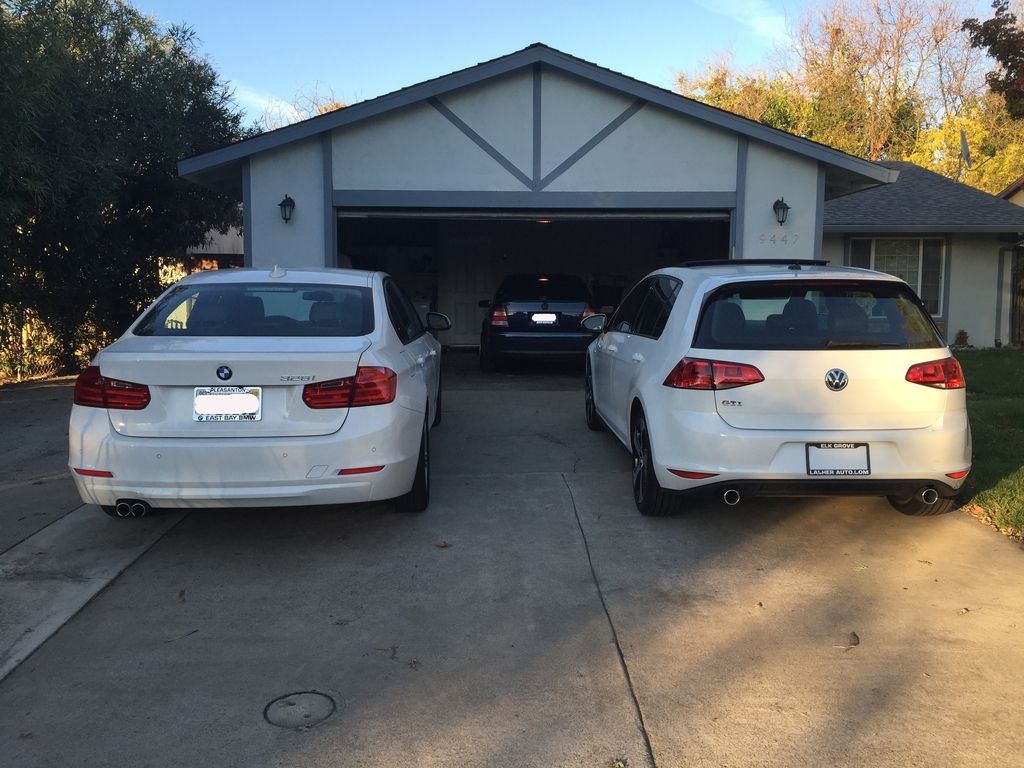 12/27/2014
Installed the VWR Springs (sorry didn't take a picture of them installed)
5/1/2015
Bought some Rotiform BLQ's! :heart:Craigslist finds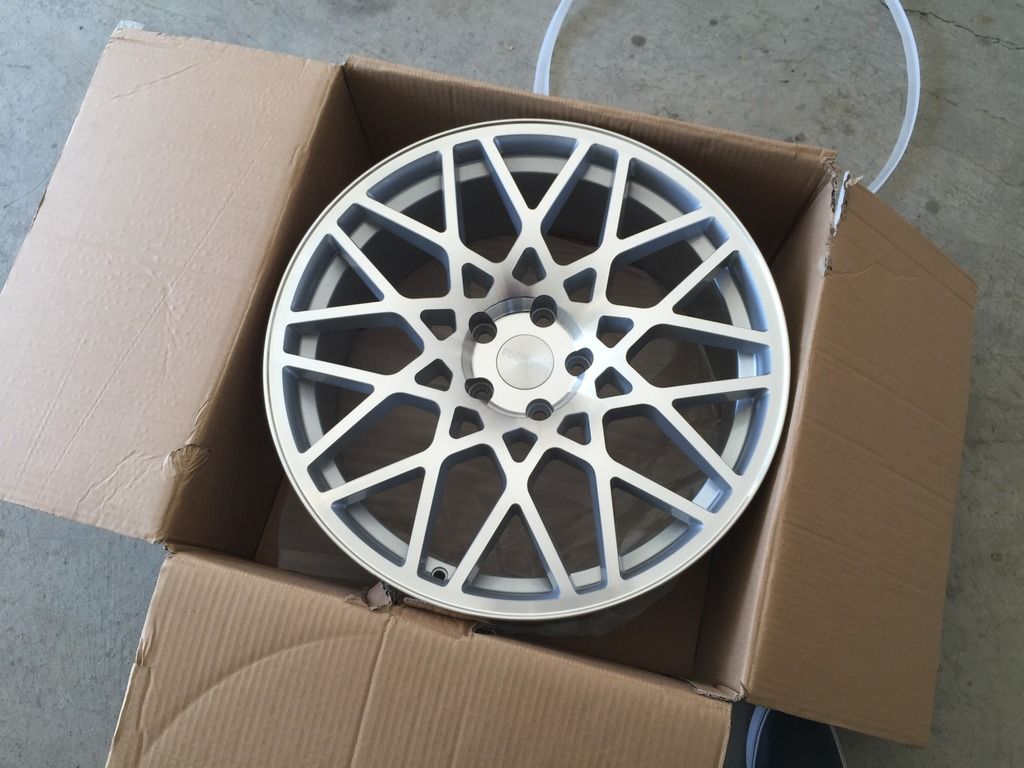 5/7/2015
Sumitomo HTR Z III 225/35 tires delivered by Tire Rack. Lilo approves :thumbup: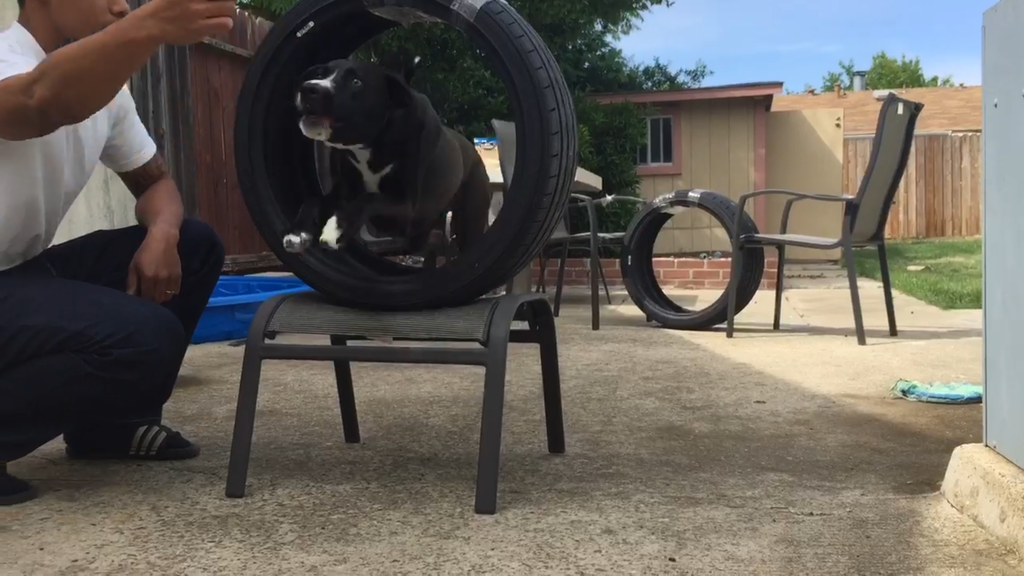 5/16/2015
Installed the Vogtland coilovers supplied by ACHTUNING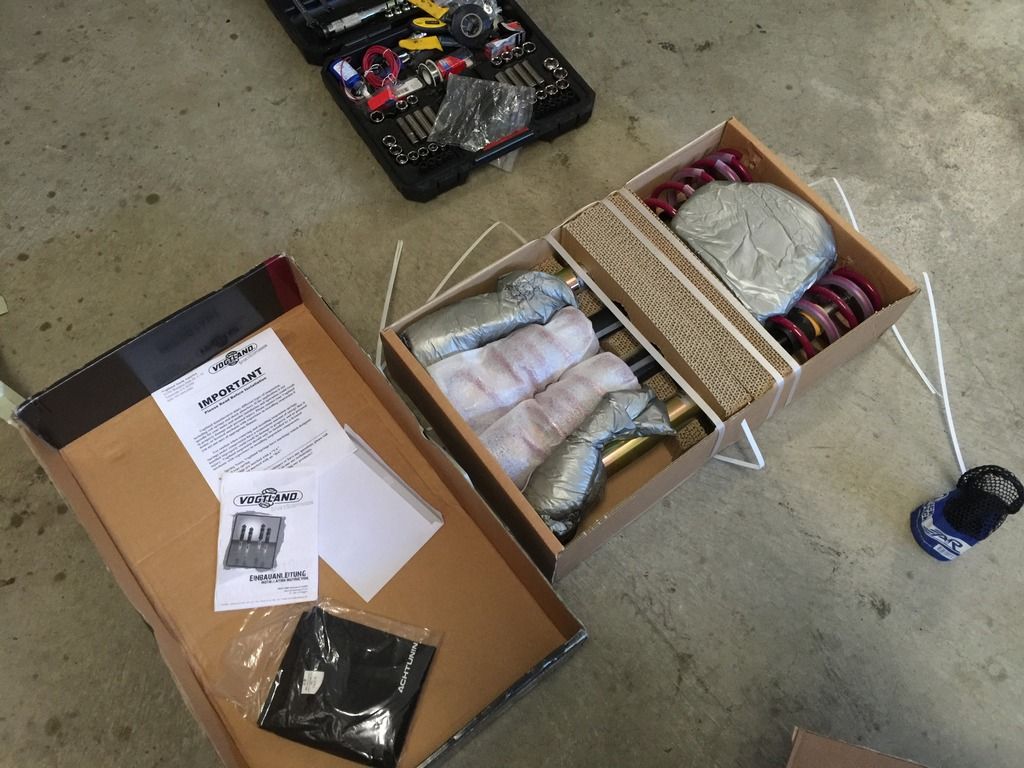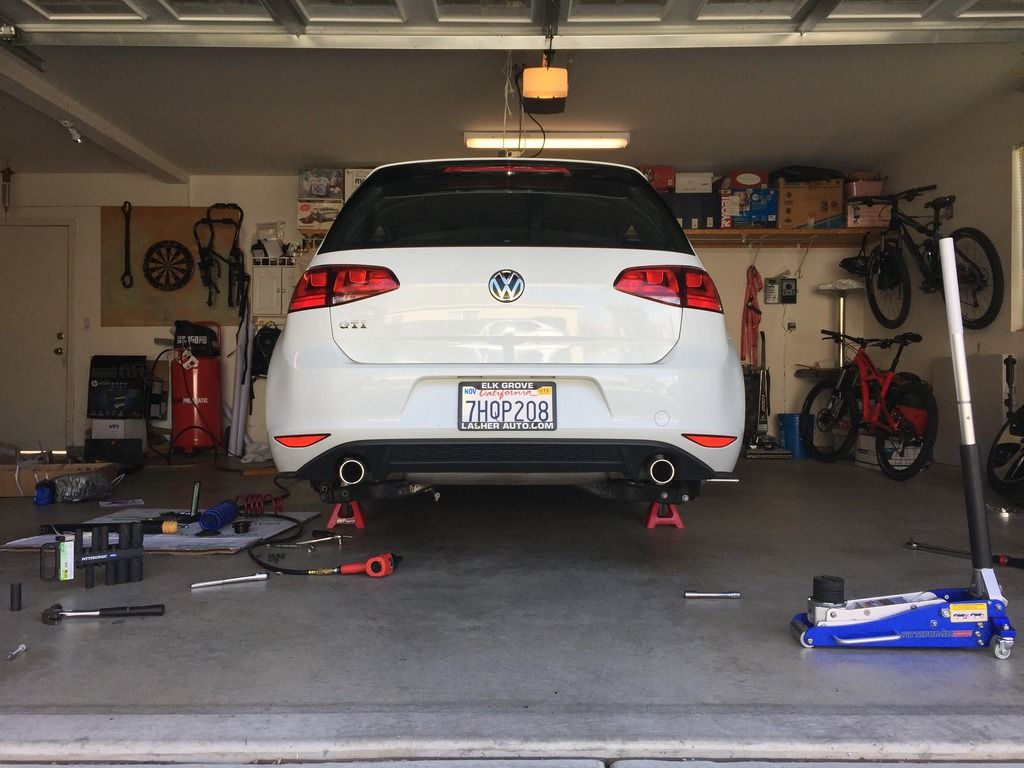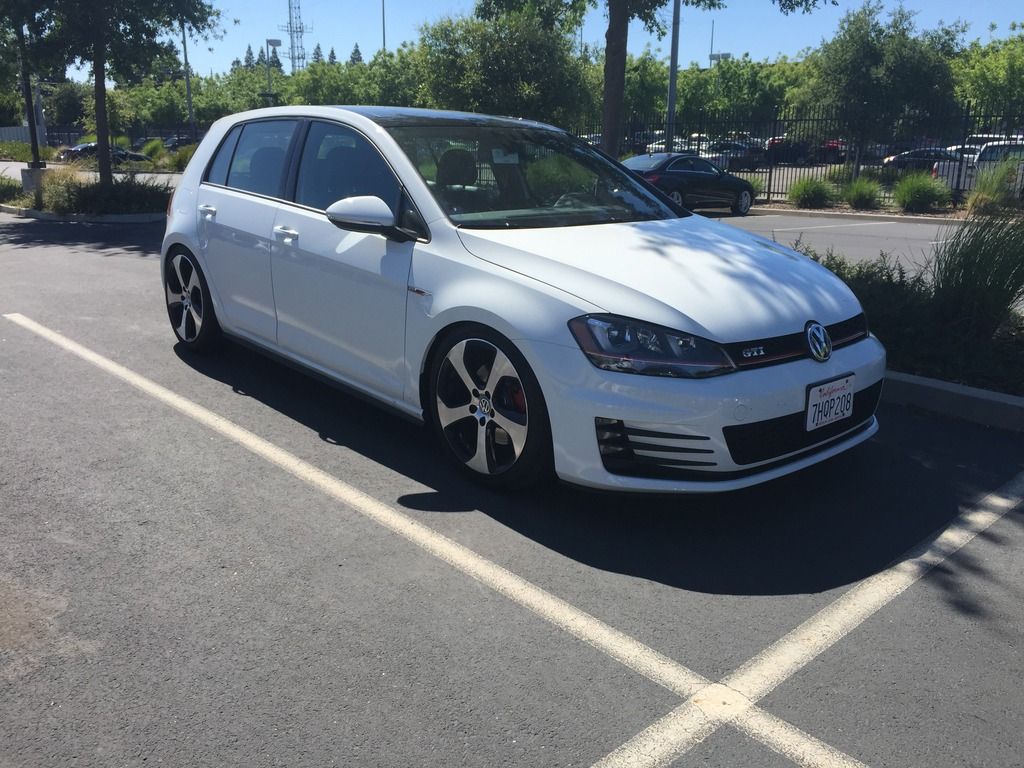 5/29/2015
Finally installed the Rotiforms and lowered the coilovers a little more.
6/2/2015
GFB DV+ install. It was very easy and straight forward. Only drove the car a couple blocks so far as a test drive. The accelerator pedal feels more responsive (in my opinion) and valve itself sounds more noticeable compared to stock.
Ordered and on the way:
-Neuspeed Power Module
-Euroswitch
-Ross Tech Micro-CAN VCDS