Discussion Starter
·
#1
·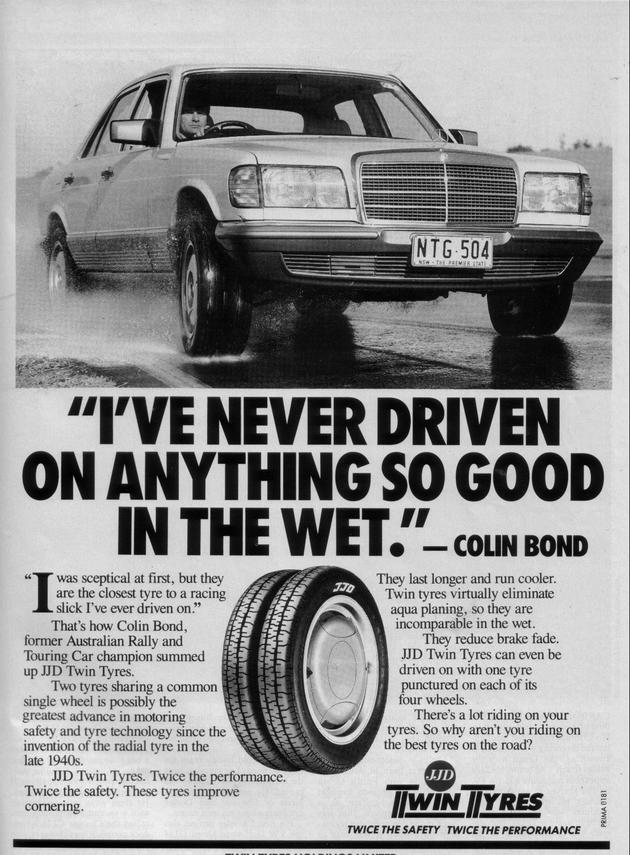 Just happened to stumble along this picture which got a sort of
reaction from me.
Never heard of this before. It seems like an awfully dumb idea.
Anybody know the reason these never took off? Too expensive, or just too undesirable?
These things look like they would have the sidewall stiffness of a week old balloon.
Any one here ever driven on them? Know anyone that has?
I know we've had plenty of threads like this, but if you know of any other interesting car inventions like this, feel free to post them up.