Discussion Starter
·
#1
·
to start with:
huge thanks to:
gti4chris
[email protected]
ericjohnston27
This all started with me being sick of my polished sawblades, posted them for sale, blah blah, was going to buy new wheels...in the meantime i annihilated an oil pan through my skid plate, so i bought an air setup instead, and now im getting some steelies widened in the meantime for wheels. so heres what i got...(from
[email protected]
)
if you dont want to read the list its their full "lay out vdub kit" with the rears upgraded to the firestone bags, 7switches and dual compressors.
1x viair dual chrome 400 compressor kit
1x 5 Gallon DOT APPROVED
8x Asco 300 PSI 3/8" Brass Valve
1x 145 PSI Pressure Switch
1x 40 Amp relay [Wiring diagram included]
1x AVS spike 7 switch box
2x Viair Dual Needle 220 PSI lighted gauges [black or white face]
50 Feet x 3/8\\" SMC DOT Air Line
50 Feet x 1/8\\" SMC DOT Gauge line
1 x Complete DOT Fitting Pack [includes 1/8" PTC For Gauges
Front Setup
2x UVAIR Aero Sport Front Bags
2x UVAIR Front Bracket kit for Aero strut for MacPherson front end
2x Stainless Braided leader lines for front struts
Rear Setup
Firestone rear kit
The car in question(blades gone):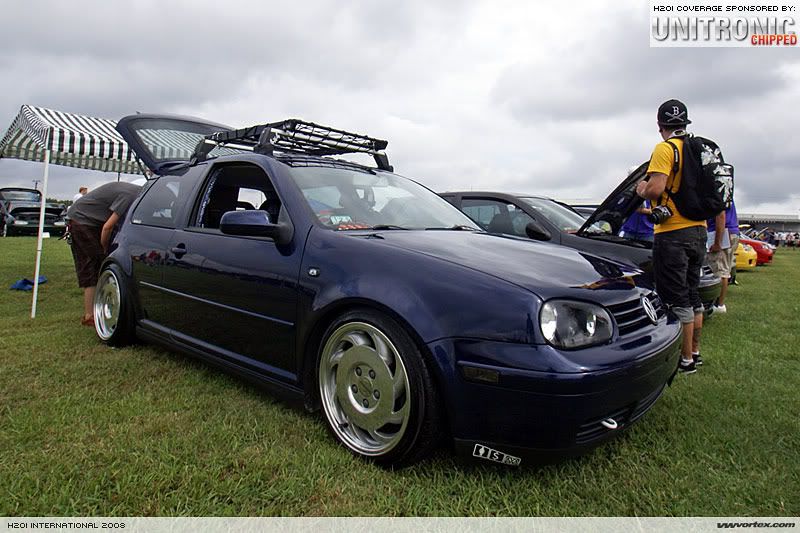 boxes of parts(im bad at photo documenting ill try to keep up on that)
build false floor frame test fit tank and compressors
mount and wire up valves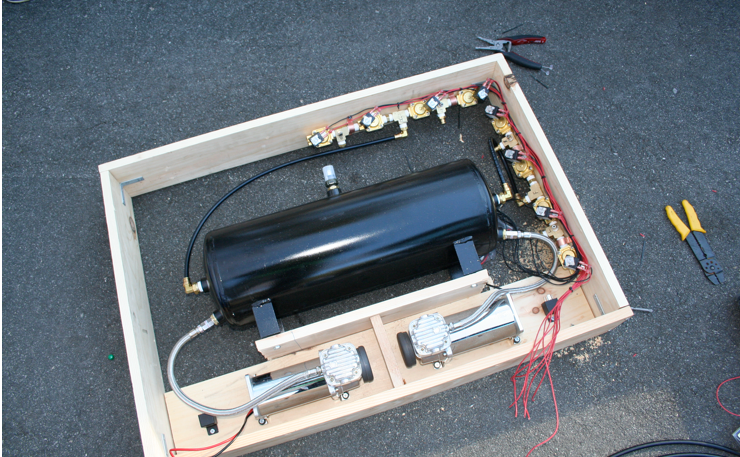 adding to the snakes on a plane..wired up compressors, relays, pressure switch etc.
trash and tools everywhere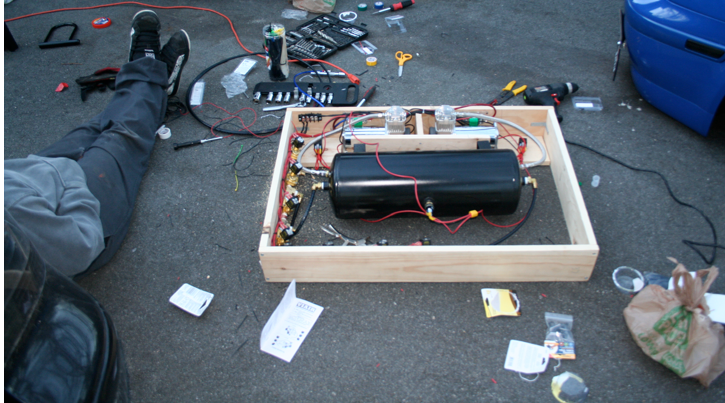 some point in between did the finishing work on the false floor, i know, you dont like it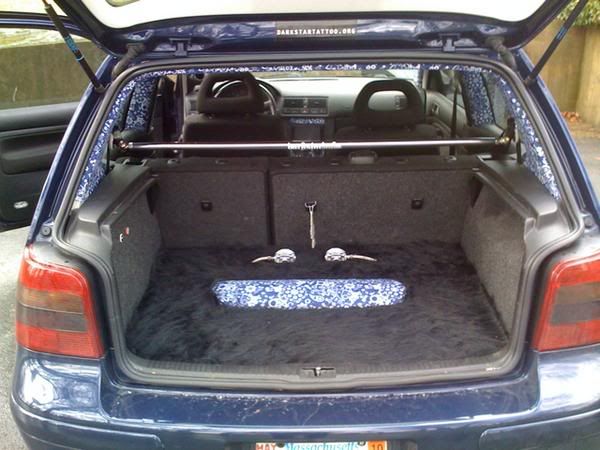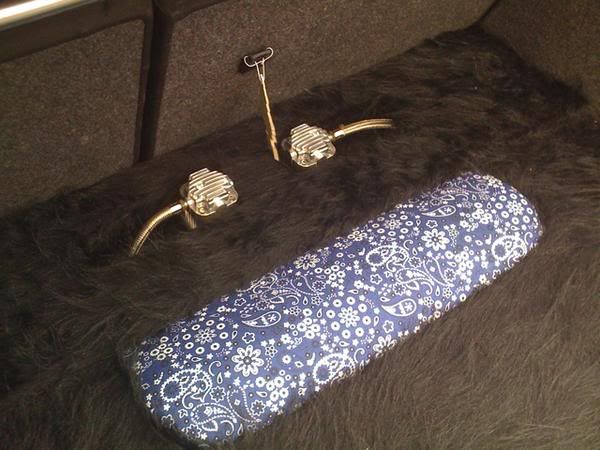 ran lines for the air gauges and mounted...the gauges are a little much for me so i think im gonna go with digital gauges or mount them somewhere else
As of now im waiting on rear bags, and my switchbox, the switchbox is supposed to arrive in like 3 days, the rear bags about a week, so my plan for the next step will be to run lines and get the fronts working as soon as i have a switchbox.
Id highly recommend
[email protected]
, very helpful, ordered everything on a monday and i had all of this stuff on tuesday morning.
updates soon
Modified by ___GTI02 at 7:50 PM 2-16-2009
Modified by ___GTI02 at 7:35 AM 2-19-2009