Discussion Starter
•
#1
•
After two years of planning began a week of more than full time work in my garage for two people.
The daily driver is now back on the road and producing good power.
Installed new K04's, ceramic coated stock exhaust mani's, resealed upper and lower engine oil pans, ECS Ultimate TB kit, AWE Intercoolers with custom stainless mounting, both forward O2 sensors, 034 street density engine mounts, RS4 trans mounts, replaced front outer CV boots, fuel filter, front rotors and pads, modded stock downpipes with relocated rear O2s, Vibrant 3" cat back exhaust, all new engine fluids and a bucket full of new seals, nuts and bolts.
Contrary to the "easy install" adverts, the AWE Intercoolers don't mount very nicely and rub on everything in the vicinity cause they're really big. Took extra time to fab custom stainless steel brackets to secure them properly so they are good and solid now.
Phenolic spacers are going in whenever I have to pull the intake.
Vogtlands are on the shelf and going in next spring.
Getting some bits together with more inbound at the time of this pic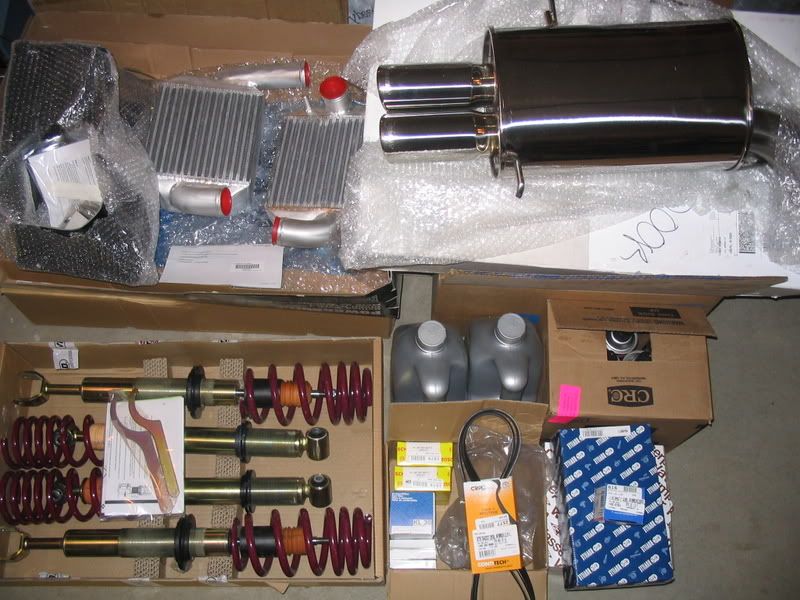 ECS Timing Belt Kit done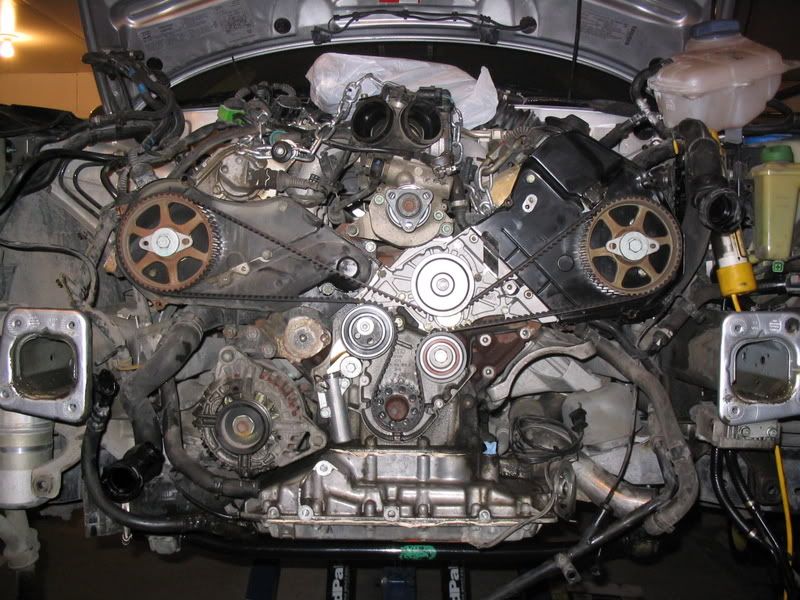 The fun begins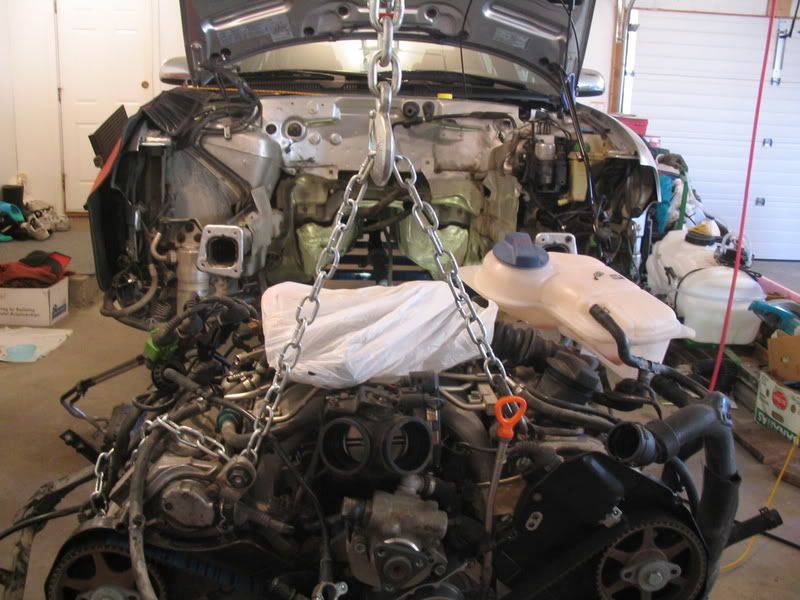 Room to Party
Hoisted
Upper pan had an oil leak so reseal pans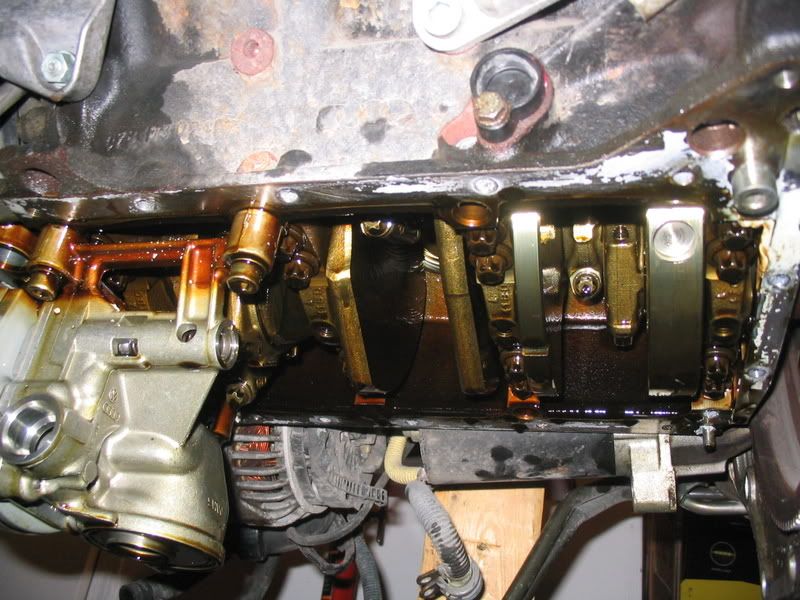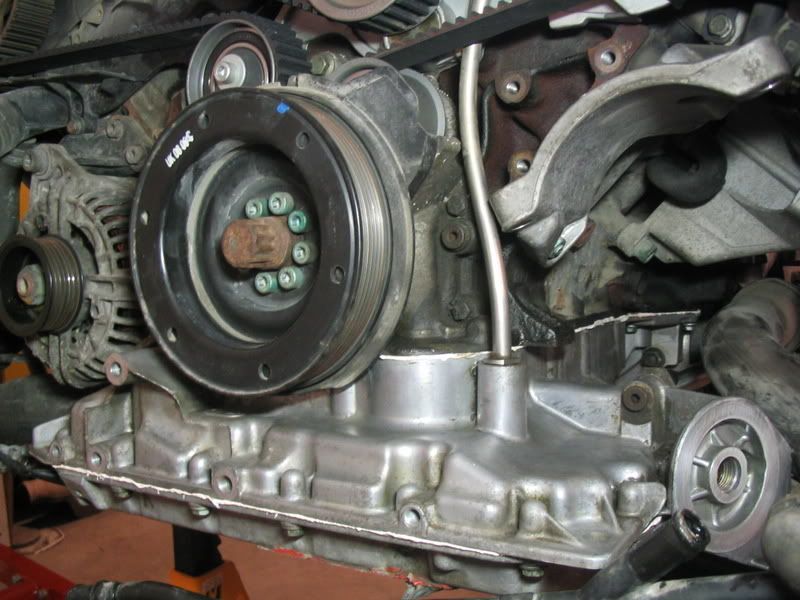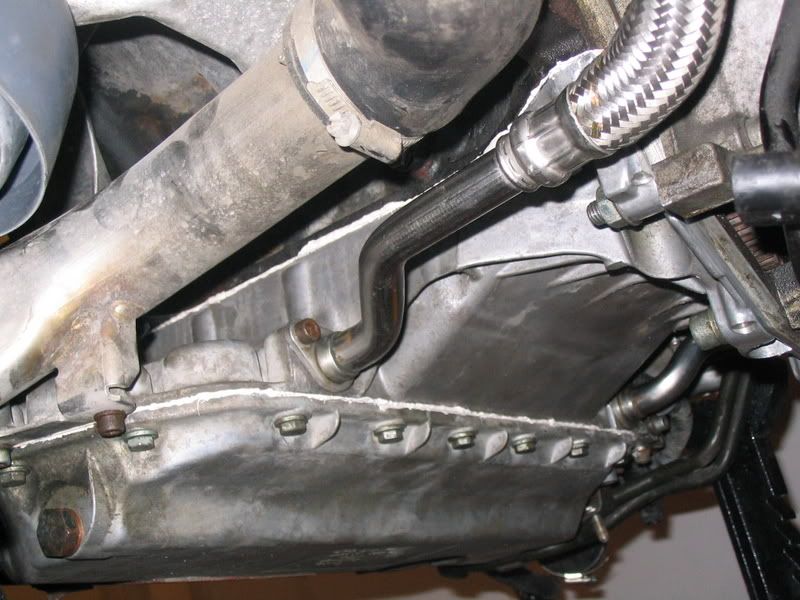 Old K03's out and replaced before passenger side popped. Slight detectable end to end shaft play on driver side turbo. Passenger side turbo whistled under boost and had excessive end to end shaft play. Also noted Passenger turbo sluggish to spin by hand compared to driver turbo.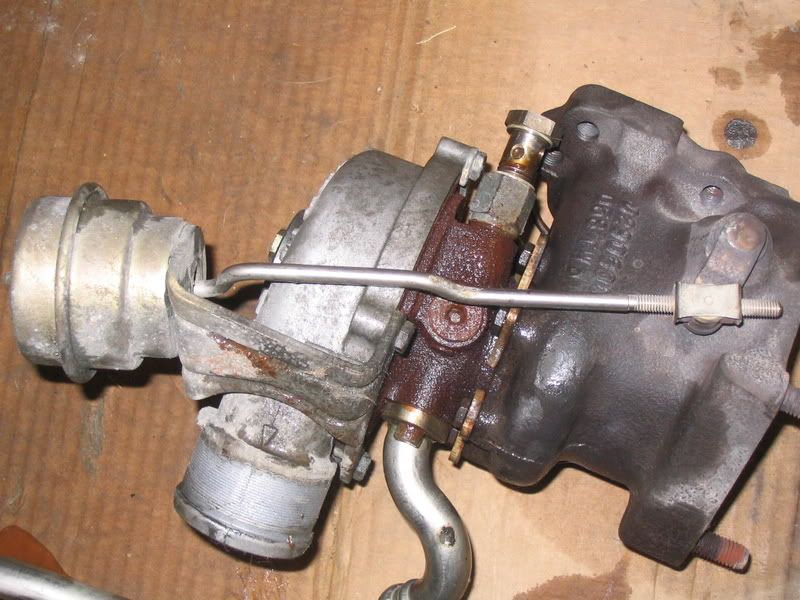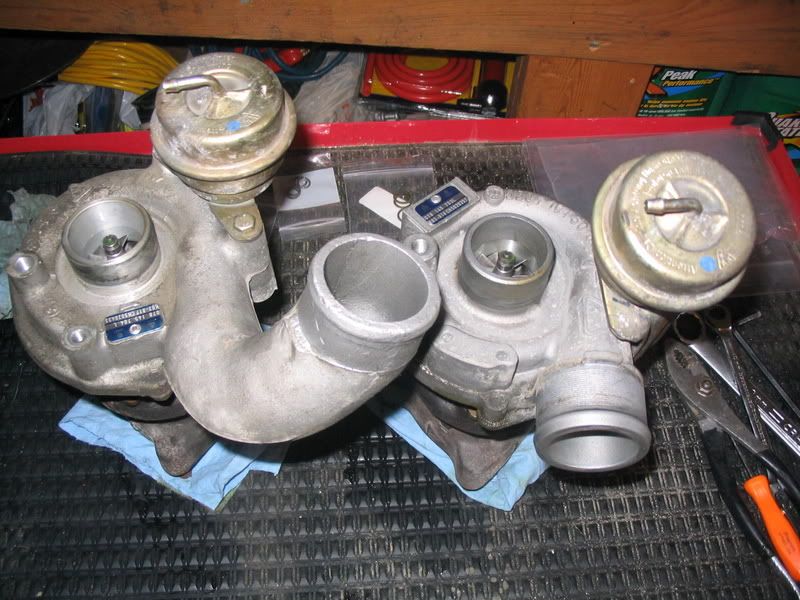 New K04 and ceramic coated stock exhaust manifold. Intake castings are quite rough so smoothed both K04 intake pipes
Replace a few damaged mani studs and cleanup threads on the rest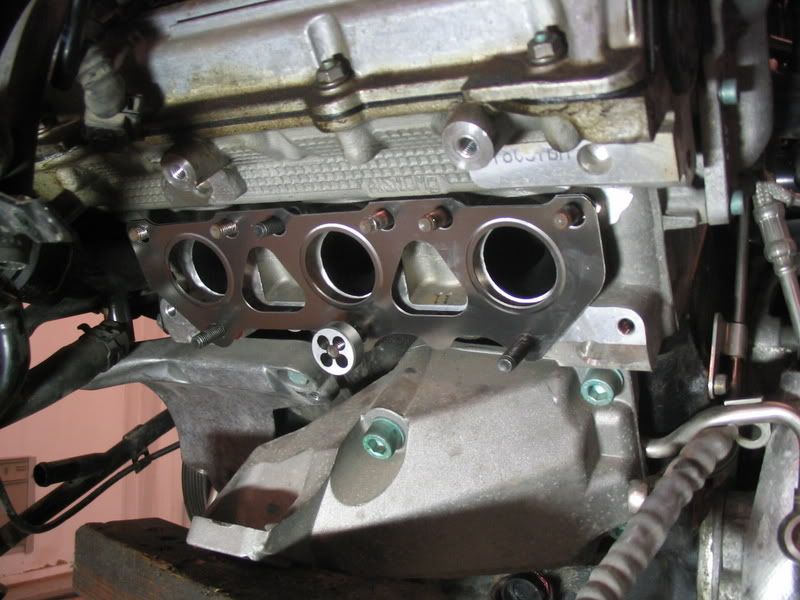 K04 Install Time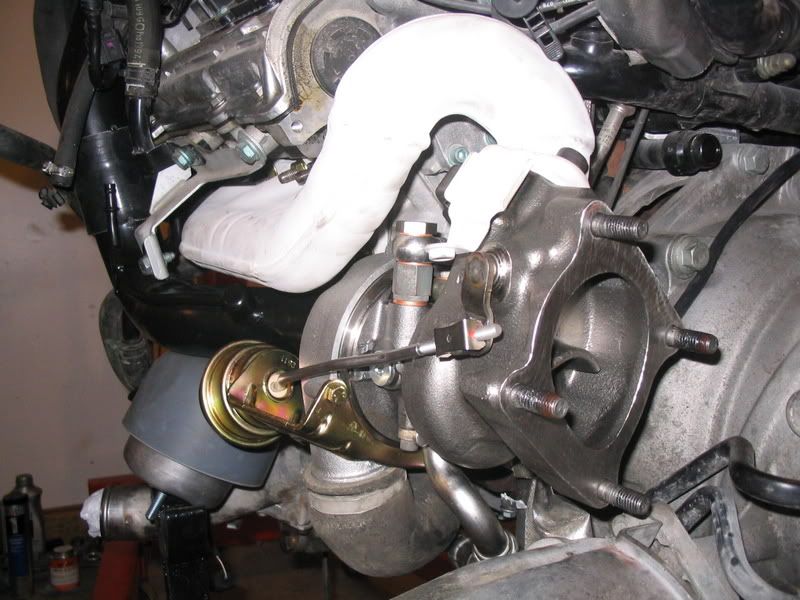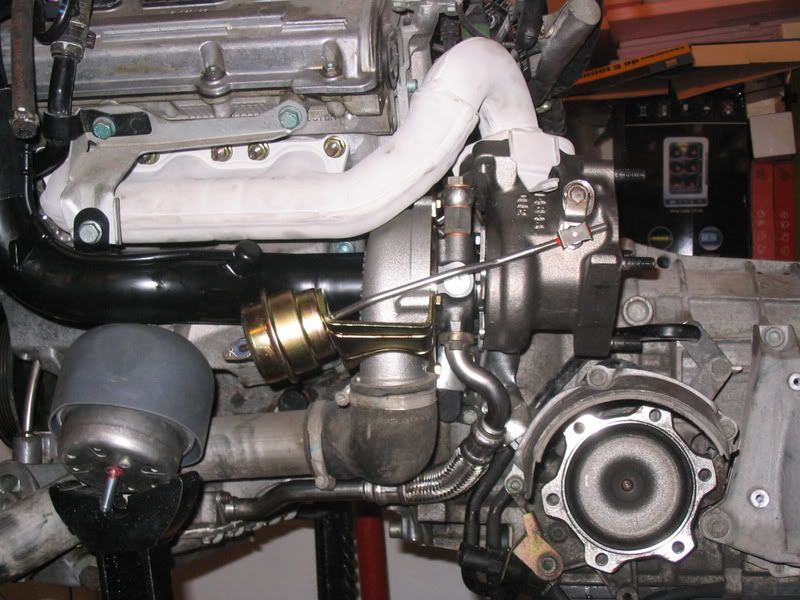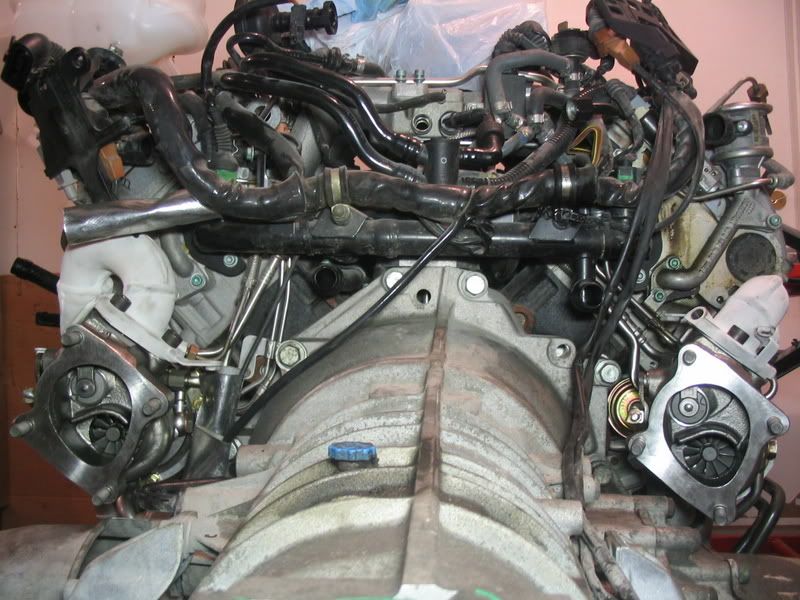 Drivetrain going back in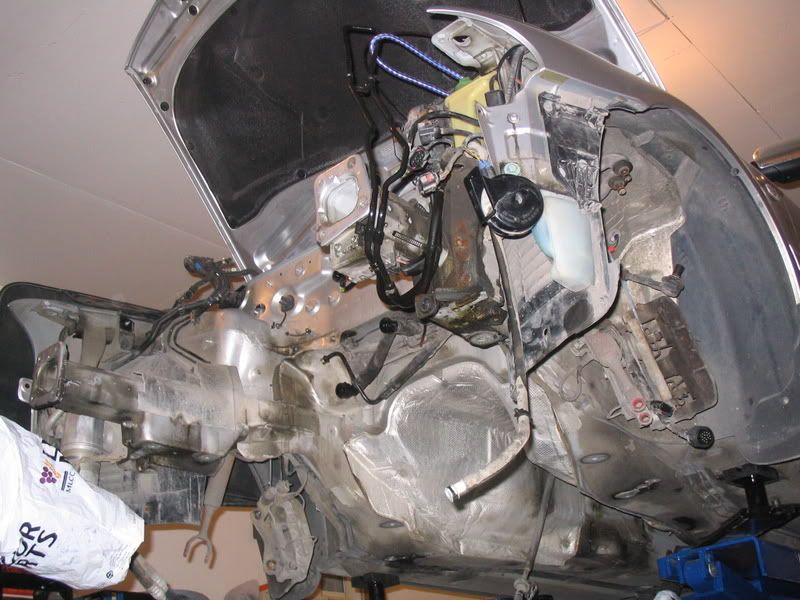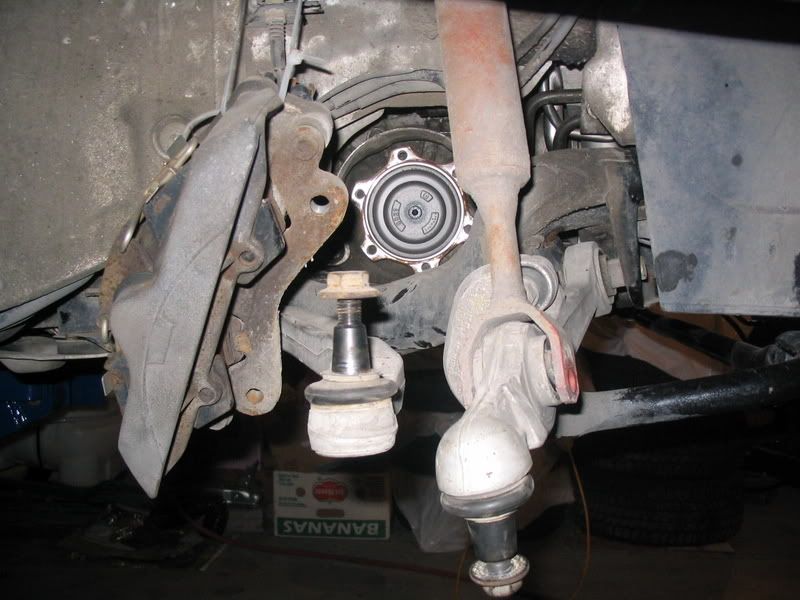 Downpipes with original rear O2 bungs capped and new bungs installed behind main cats. Did a few DP test fits to determine best angle of bung orientations before welding bungs in place. Re-dressed stock rear O2 wire harnesses with no extensions needed.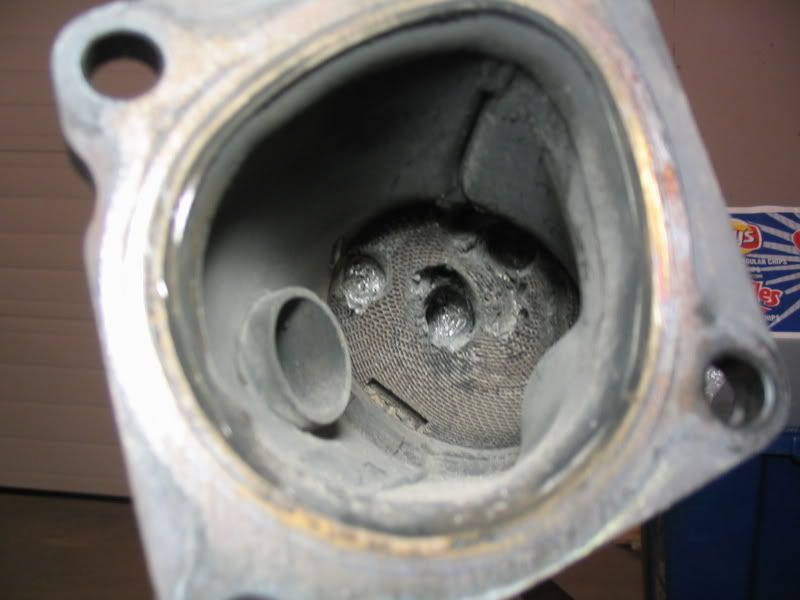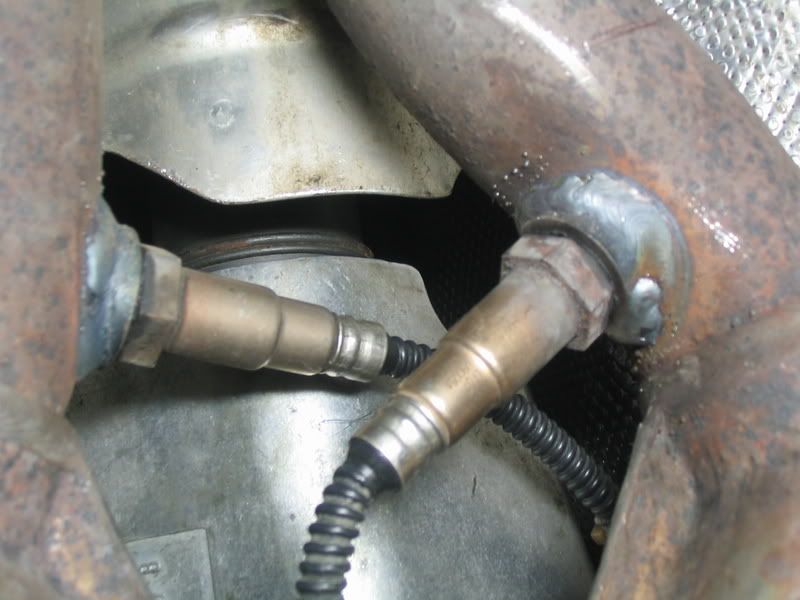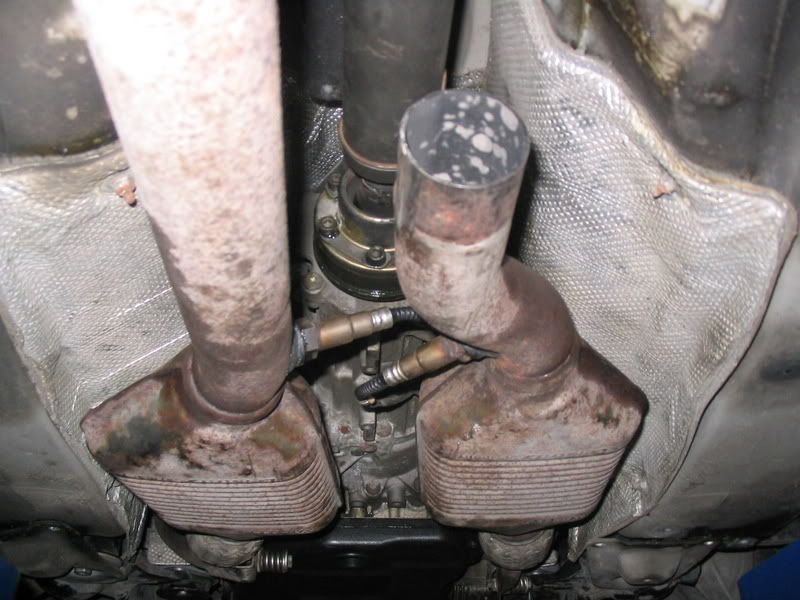 Ran engine with open DPs to blow out any remnant bits, then install 3" Cat Back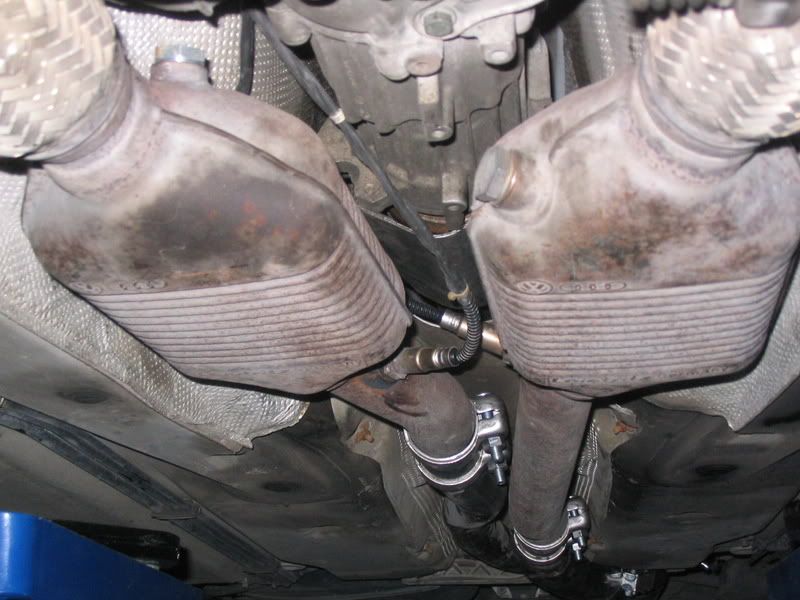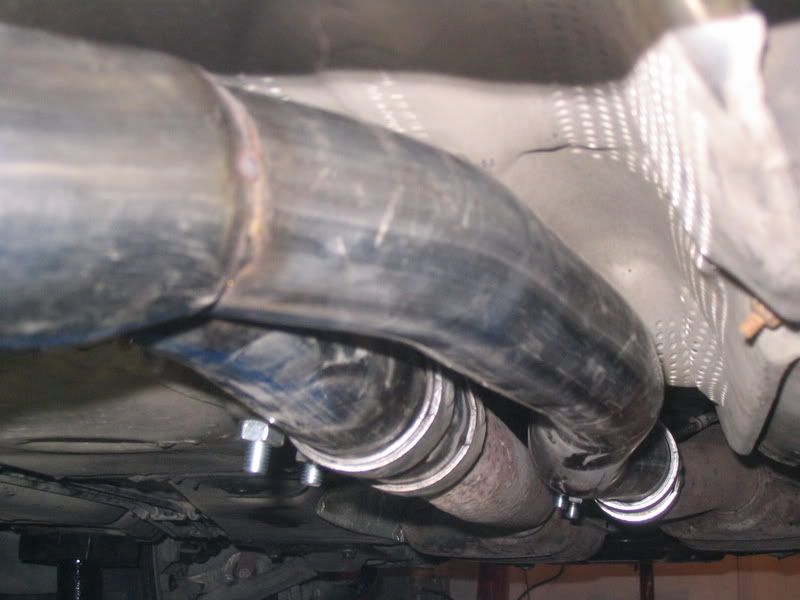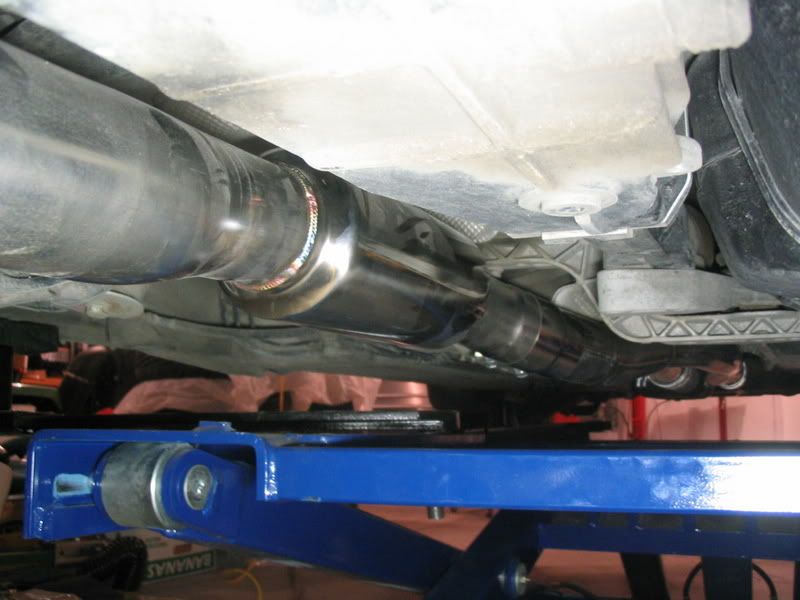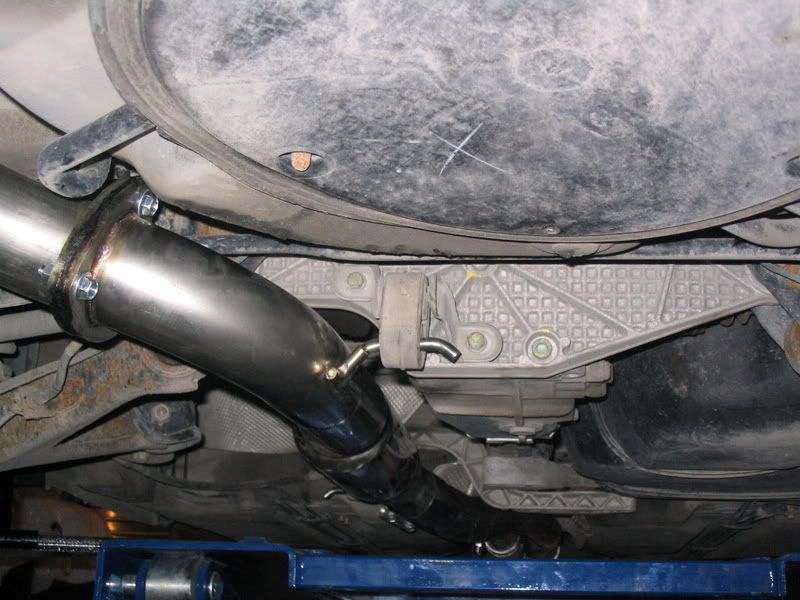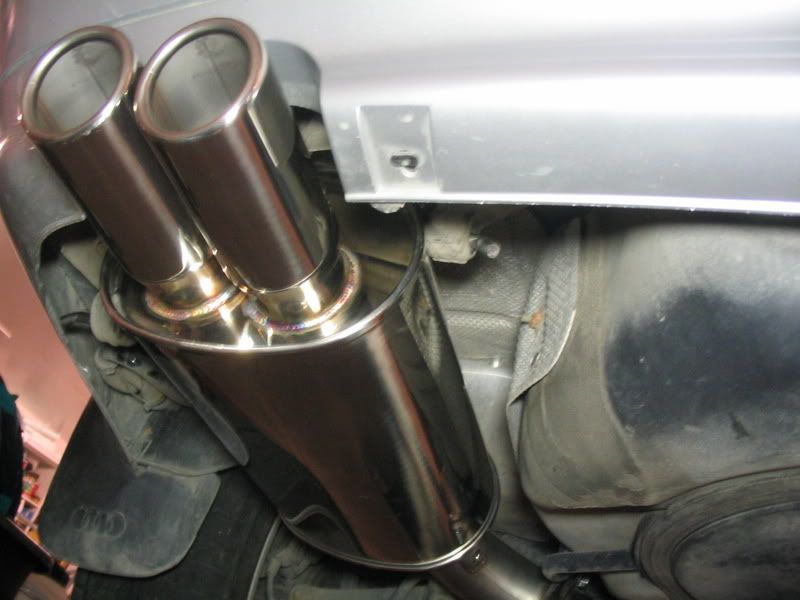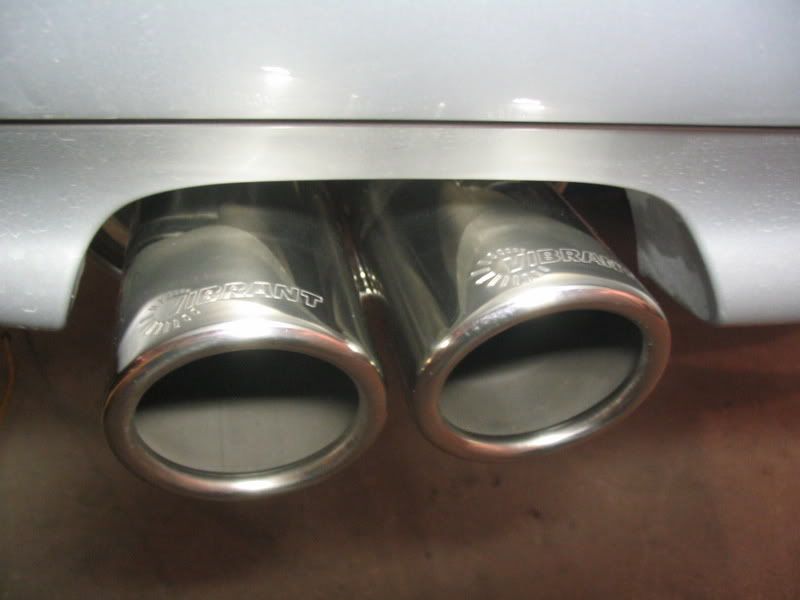 New front outer CV Boots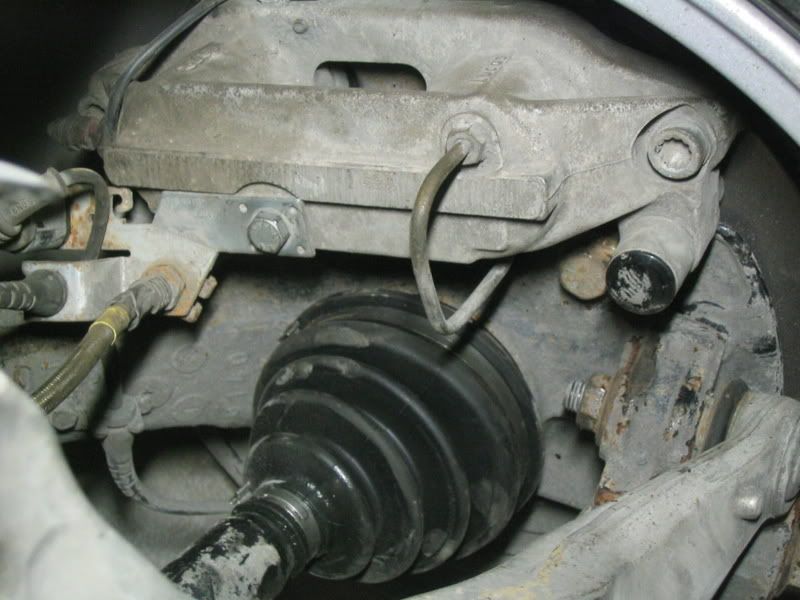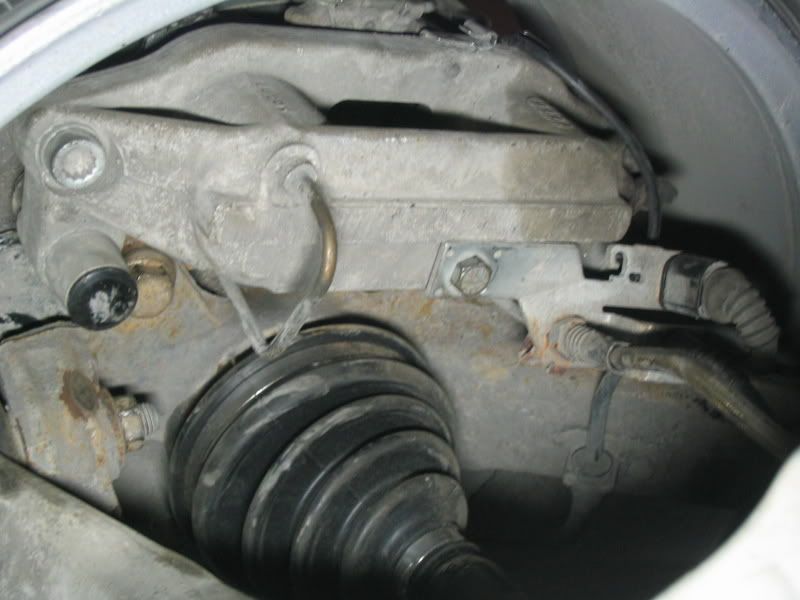 Fiddling the AWE Intercoolers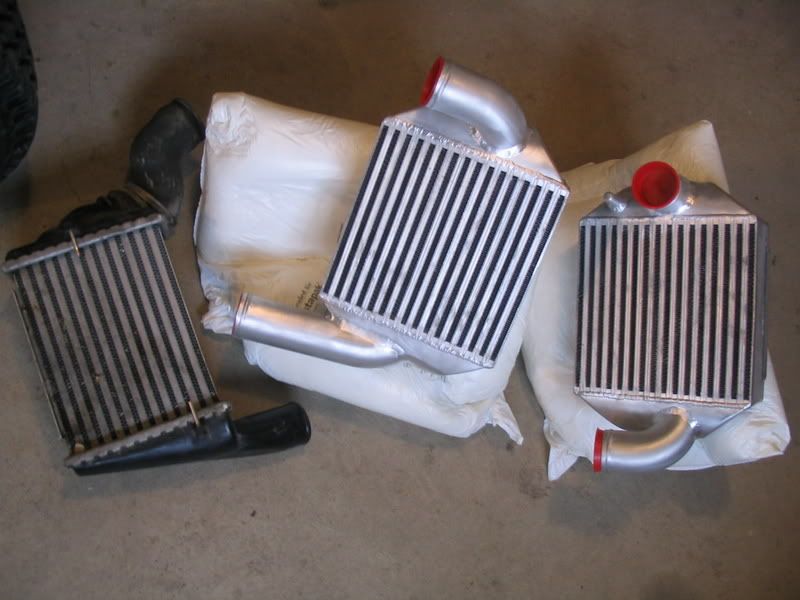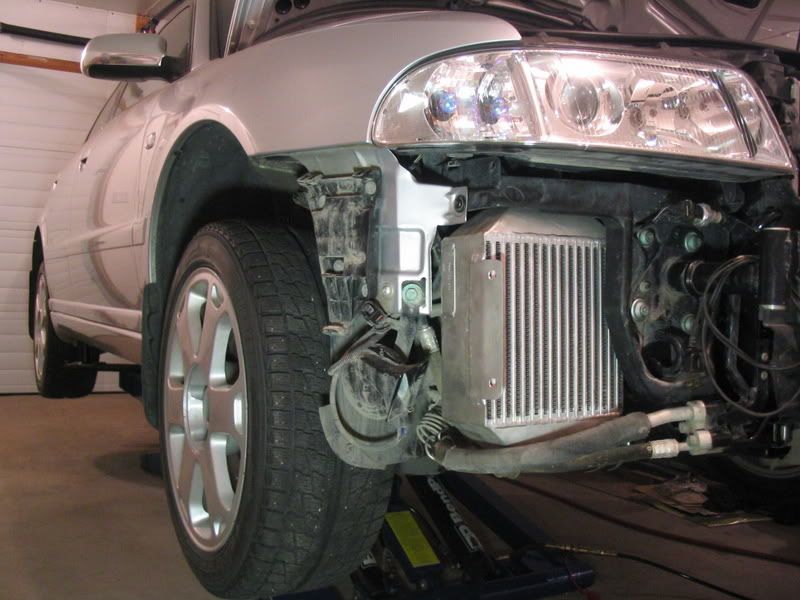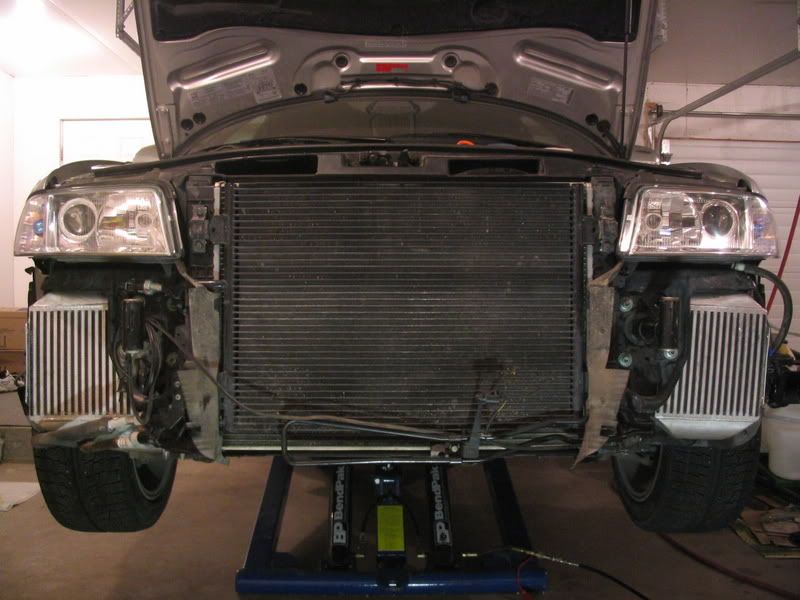 Bumper went back on to get to work the next day so no more pics. Bumper comes off again next weekend to tweak the intercooler mountings to perfection.
For those that dream of K04's... it's worth it
AWE Intercooler Install Update
http://forums.fourtitude.com/zerothread?id=3572795
Modified by GLS-S4 at 3:49 PM 12/3/2007