Discussion Starter
·
#1
·
My car wants seem to have taken another turn. Well, not really as this is a class I've looked at before, but now things are leaning more towards that direction. Not buying today or tomorrow, but I'm trying to improve my understanding of what to look out for. With the end of the 2020 Accord nigh, and the CT5-V Blackwing not yet existing (and out of budget anyway) this is effectively a review of what's been available in the last ~10 years or so.
Dream candidate is TCL's favourite rental car, the Chevy SS 6MT,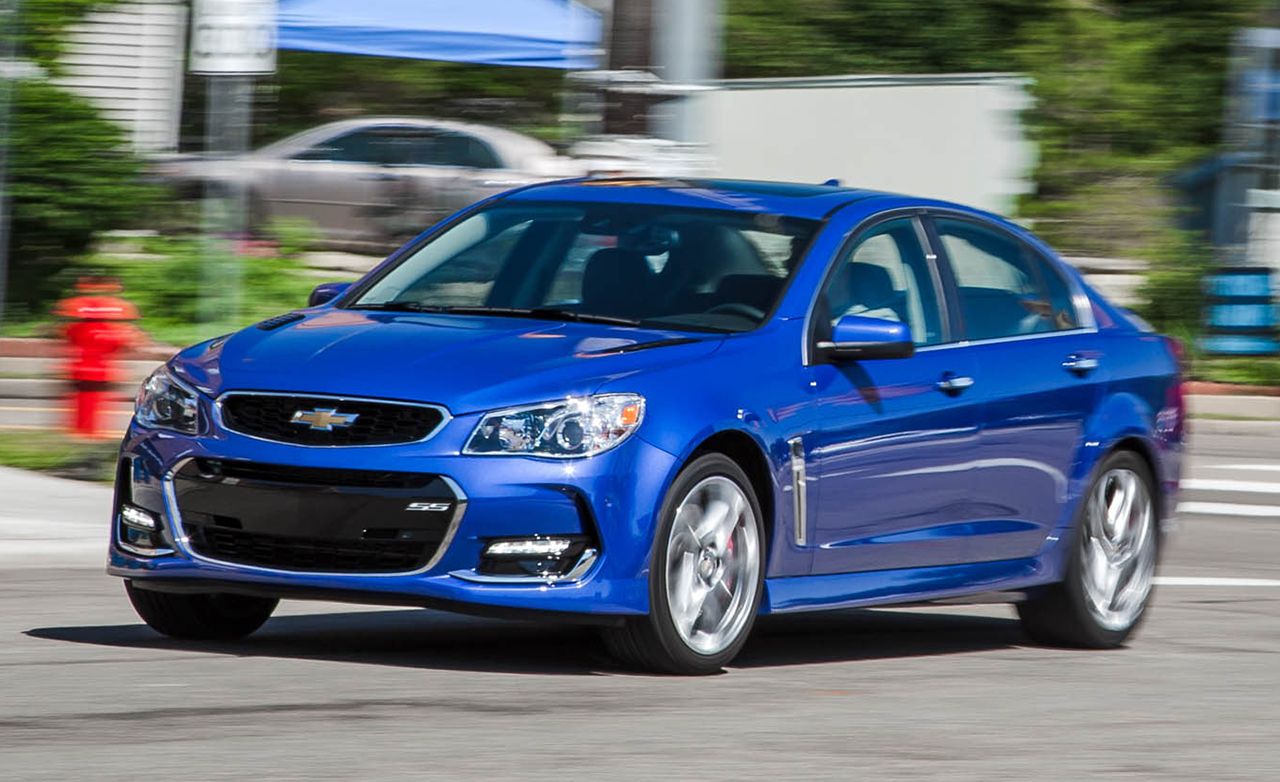 They're also just not depreciating. At all. Way out of budget when I'm looking at a dozen cars that are in the teens in pricing.
Class 1: Large family sedans -
Accord (basically all years) in K24 6MT, 6/6, or newer Sport 1.5t and 2.0t forms. Most to choose from here.
Legacy GT (2.5turbo + AWD) - EJ255 reliability issues?
Passat (up to, 2015? in the US with 1.8t but went longer than that in Canada to the 2016+ refresh models)
Class 2: Sportier, still largeish sedans -
Acura TL - I'd consider both the older 3.5 FWD models with Helical LSD that can be had under $10K, or the newer SH-AWD ugly ones
Buick Regal GS - 2.0 turbo, FWD but with some kind of trick anti-torque steer system
VW GLI - The 6th and 7th gen cars are still "compacts" but seem to have a pretty big backseat... maybe just less wide than the Passat. I really need to try one on for size
Class 3: RWD as God intended -
BMW 535i,550i - There are some out there. BMW made these in manual a long time after Audi dropped 6MTs from the A6. I kind of remember F10s not being well-reviewed though?
Cadillac CTS - The DI Manual 3.6 second-gen cars seem like the way to go, but extremely hard to find. Vs are in the teens still for the 1st-gens, 2nd-gen Vs are high-20s on up
Infiniti G35/G37 - Winner on paper until you see what people are asking for rare 6MTs
Class 3 is kind of what started me down this road, but I find these models are really hard to find (Cadillac), or overpriced (G35/G37 sedans), or feel like I'm gambling with my pocketbook (BMW). After reading this review,
https://www.caranddriver.com/review...ort-2008-infiniti-g35-sport-comparison-tests/
I soured a bit on the Cadillac, and got frustrated with the Infiniti availability and the fact that hands-down reviews preferred the E90 so much over everything ever thrown at it. E90 I feel would be too small for me though. I've driven a 2.0t B8 Audi A4, and refreshed my memory by sitting in a B8 Allroad yesterday, and it's just not quite as big as I'm looking for for when my dogs are in the car with my wife and I, or 3 adults + 1 dog. Hence me starting to look at "lesser" sedans in Class 1 that are larger. Class 2 seems like it splits the difference but I haven't been in a 3rd gen TL in 15 years and haven't been in the others.
So what am I missing? Anyone have any other ideas, and if you do, what class would you put them in? I'm trying to sample what I can on used car lots just to help narrow it down, but some of these are slim pickings, either far away or private-sale instead of dealer (which I don't mind doing once I know what I want, but it's a pain for test drives in the time of COVID). Don't want to try to buy a $5K TL that's 2-3 hours away but then hate it,
or get my heart set on a 550i or a turbo Subaru and then get "I told you so" on the repair bills,
Help wanted!