Discussion Starter
·
#1
·
So I have two 10'' subs in a dual ported box and an amp that used to be in my old golf. It took up the whole trunk but in highschool I could care less. 4 years later I still have the subs in my new jetta, however it takes up half the trunk and thats too much for me. Where can I find a small box for the subs'? I'm going to mount the amp to the seat, but the subs need to be in a smaller box!
This is what it looks like right now.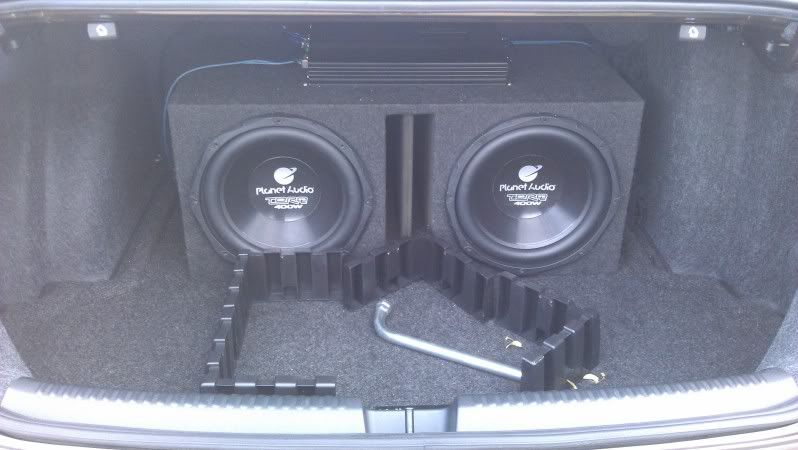 Any suggestions on what I should do? I would like to do a nice trunk setup this winter once I'm stuck inside all day everyday.
kthxbye :wave: