New pictures on page 4 :wave:
DSC_2045
by
johnbennett9877
, on Flickr
Hey everybody! I'm John. Been on the vortex for quite some time now and had a few too many mk4's. I'll try and keep this updated as much as possible, but it will be slow as I am doing this alone and outside. Plus I'm a broke college student... :banghead:
Here is my last TDI.
Now onto the current stuff. I picked up mk4 #7 at the end of July this year. Finally got a wagon, and only paid $2500 for it!!! It is a 2002 GLX vr6 5speed. Unfortunately it is reflex silver:facepalm:. Had 158k miles on it, and had not seen a bit of maintenance...or even a good cleaning for that matter :banghead:. The only thing the PO kept up with was oil changes. The vr had a bad misfire, exhaust leak, a handful of coolant leaks, and super noisy chains. But it drove great, and seemed to be a solid car!
I have always wanted a tdi wagon, but with the way the tdi market is you can't come by one cheap. A good friend of mine totaled his '03 tdi sedan back in March and I bought it with the intentions of using the drivetrain. So why not build a diesel wagon with options not originally with a tdi.
Parts list:
Interior and license plate leds
High Bolster Black Leather seats
Golf front end swap
TDI swap 95% complete
To do list/parts I already have but not installed:
Button up TDI swap
Black interior conversion
Air
Fix rust on rockers
Gli skirts
Refinish 4 spoke steering wheel
Rock the c5's for winter
.:R pedals
Plans for next year:
Tune
Nozzles
Real wheels
Redo headliner and pillars
Possible respray
The wagon.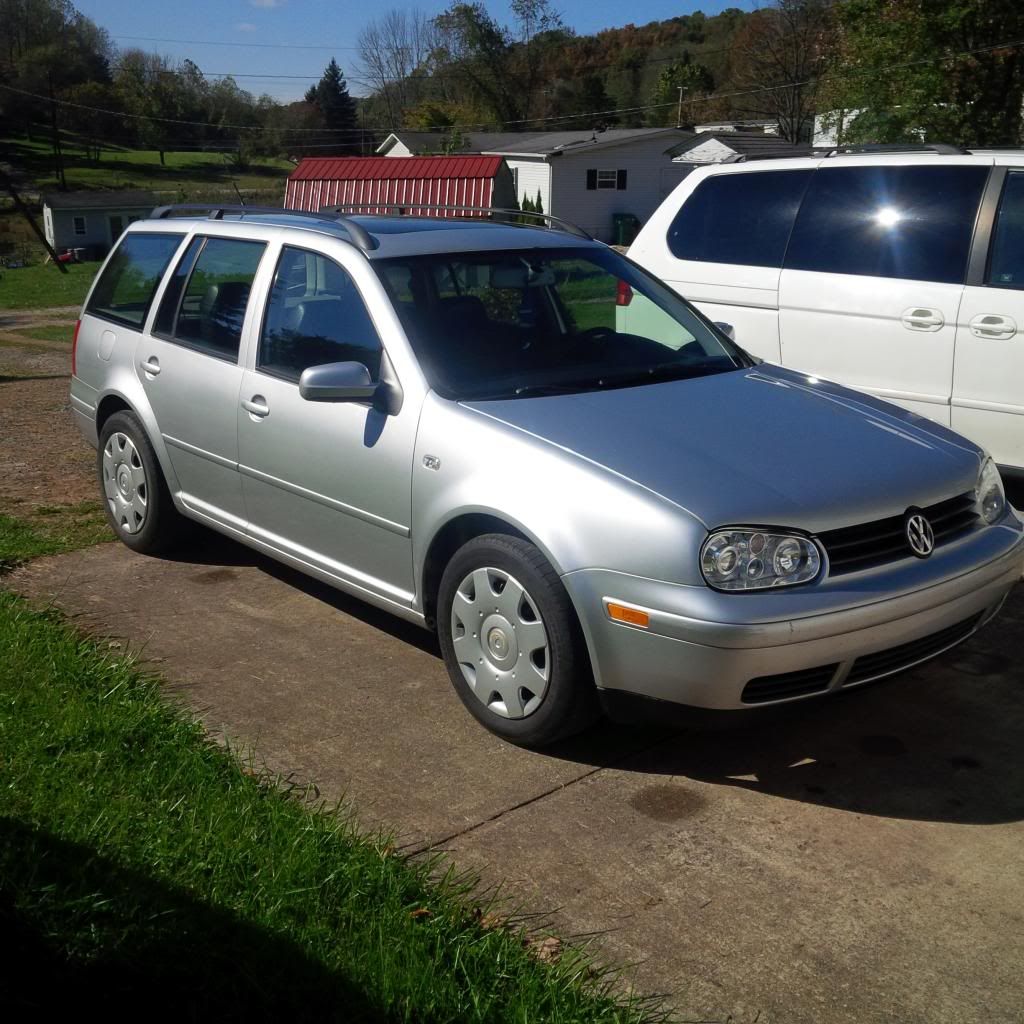 And the donor.
The day I brought the wagon home.
I don't think it had been washed or vacuumed in years. I had to bug and tar the entire car. Here is after a good cleaning.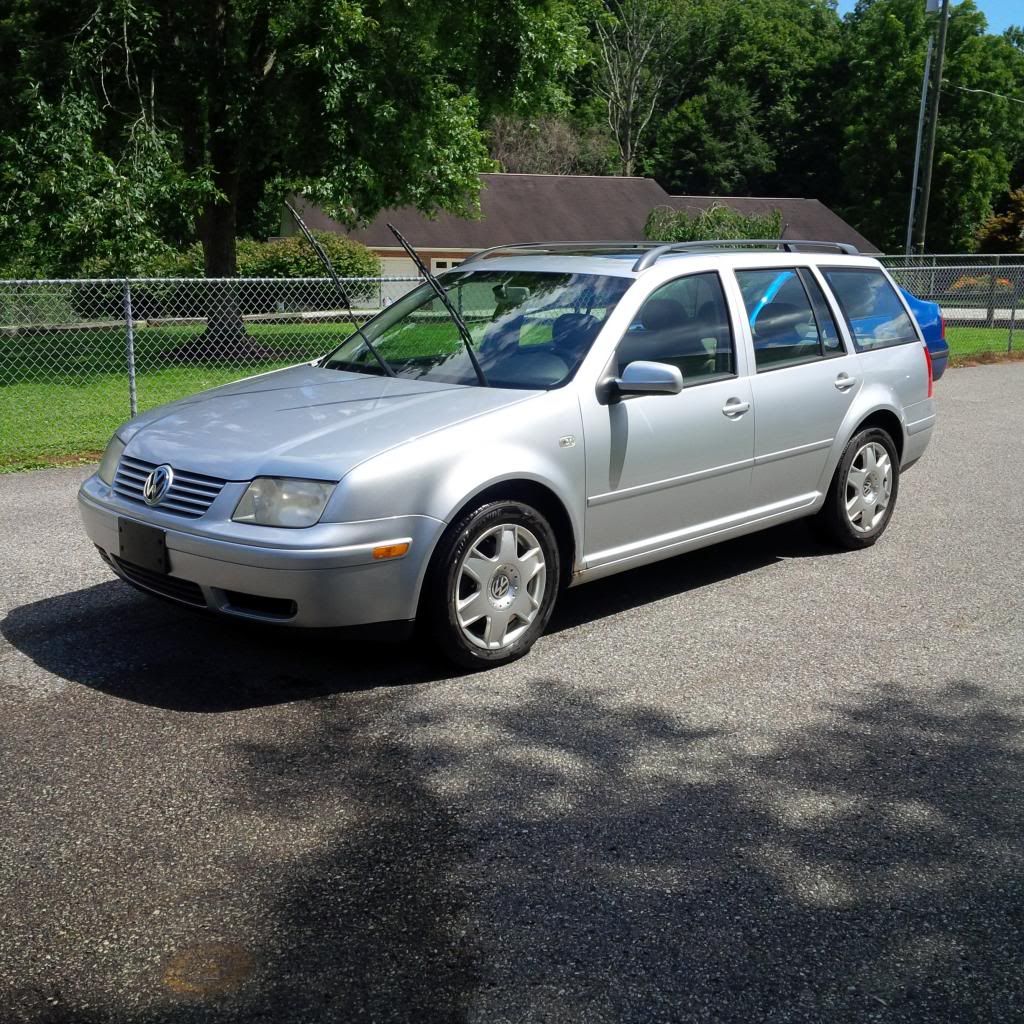 Swapped some led's over.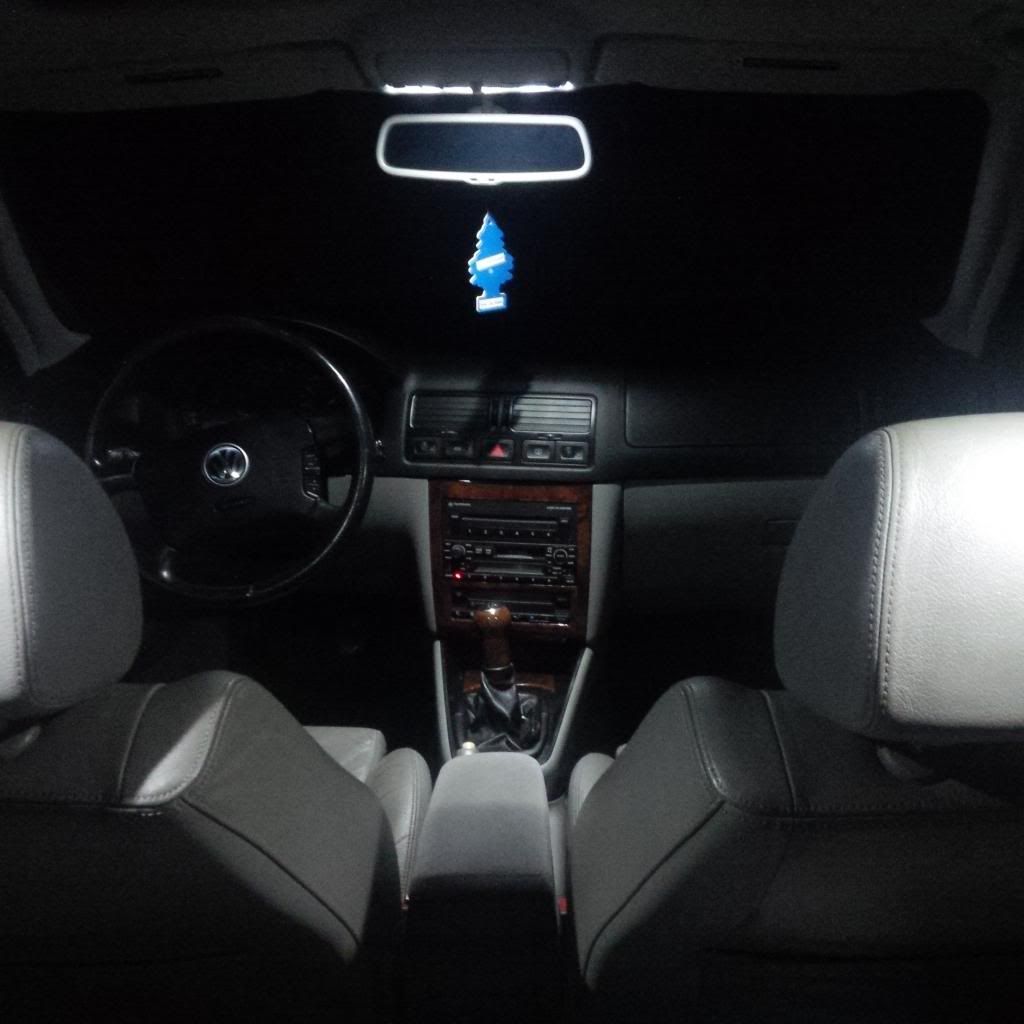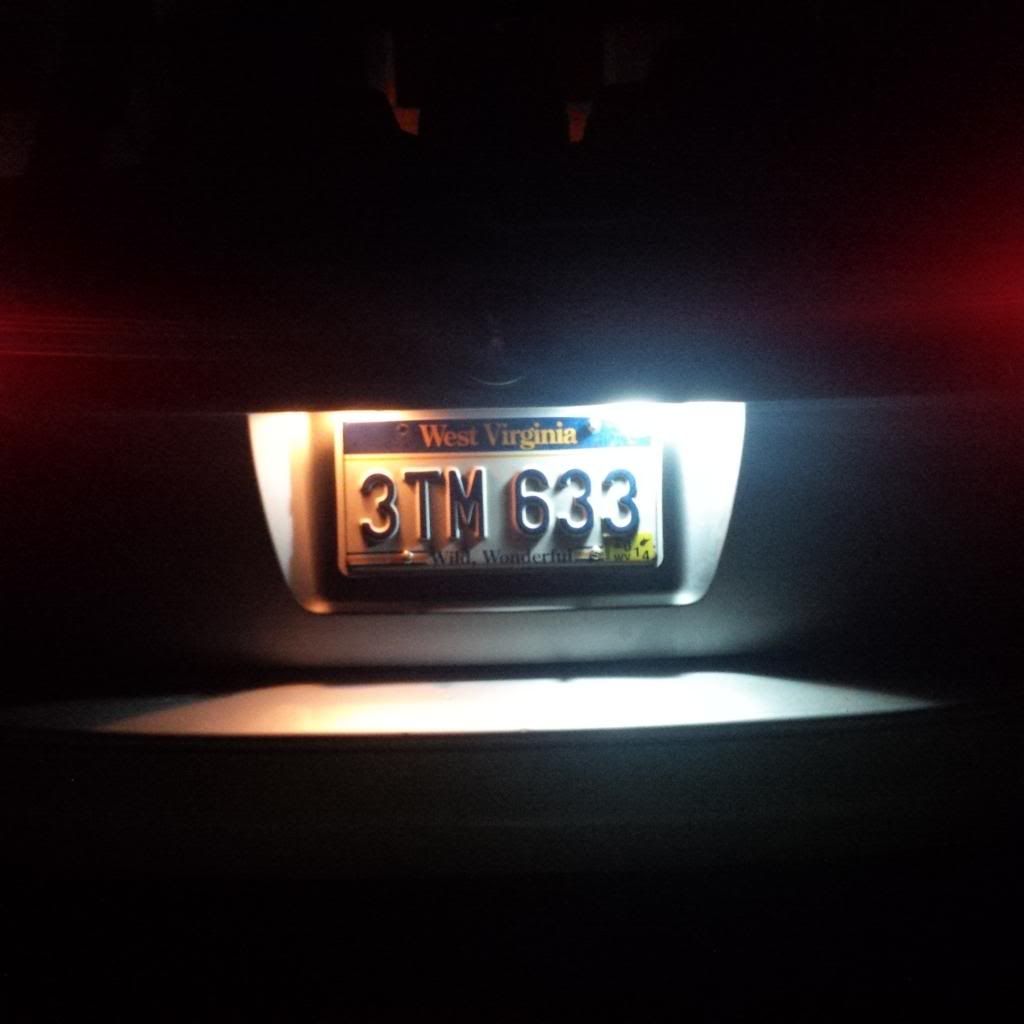 Did some trading with a friend. Golf front end (minus bumper) with Helix headlights and C5's. It sat like this for 3 weeks in my driveway. MOAR 4x4 status! :laugh: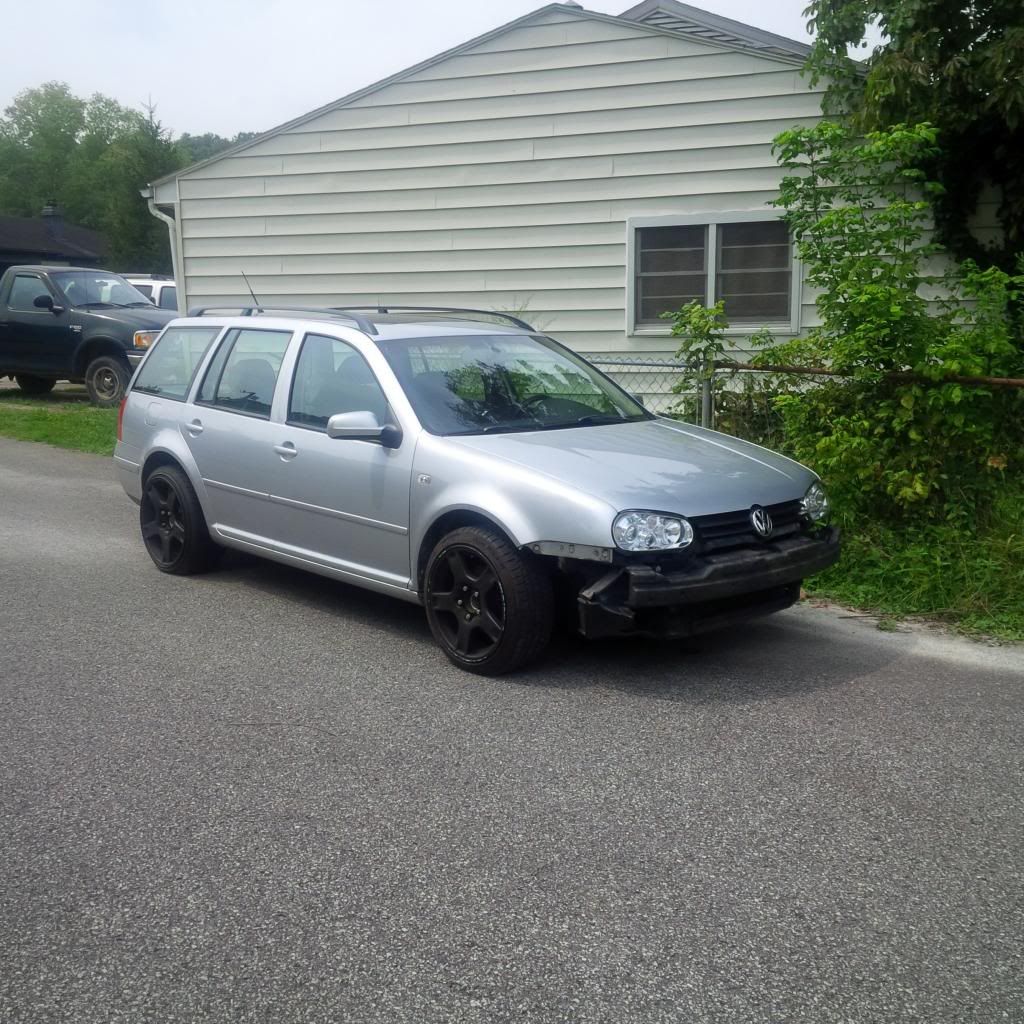 Picked up a set of high bolster black leathers.
Found a reflex bumper and two more fenders that were in better shape than the others. Also got some beetle steelies for dirt cheap.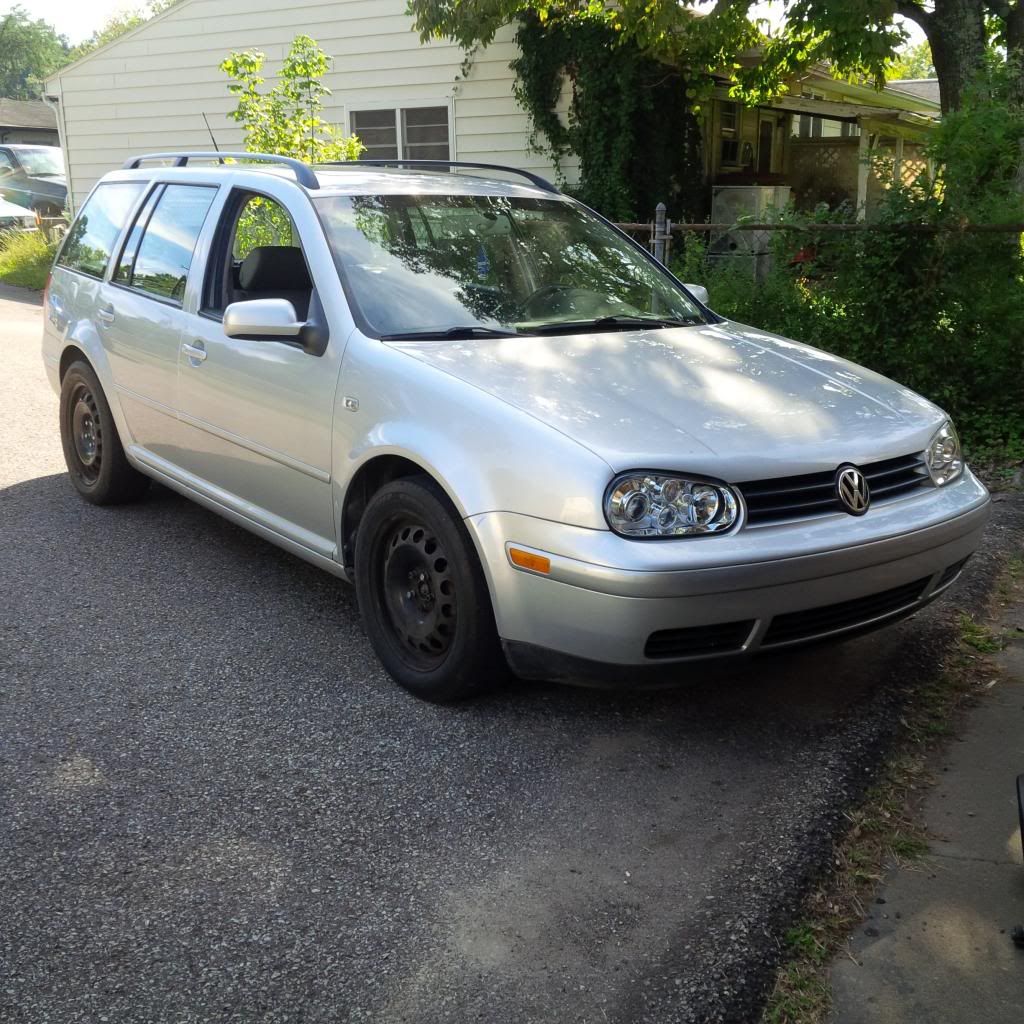 Picked up my "new to me" tdi trans and axles. The trans from the parts car has some internal issues.
Drove the car to Florida and back at the beginning of October. 1800 miles, 27.1 mpg average, and a vr that was running like crap. Didn't miss a beat! :what: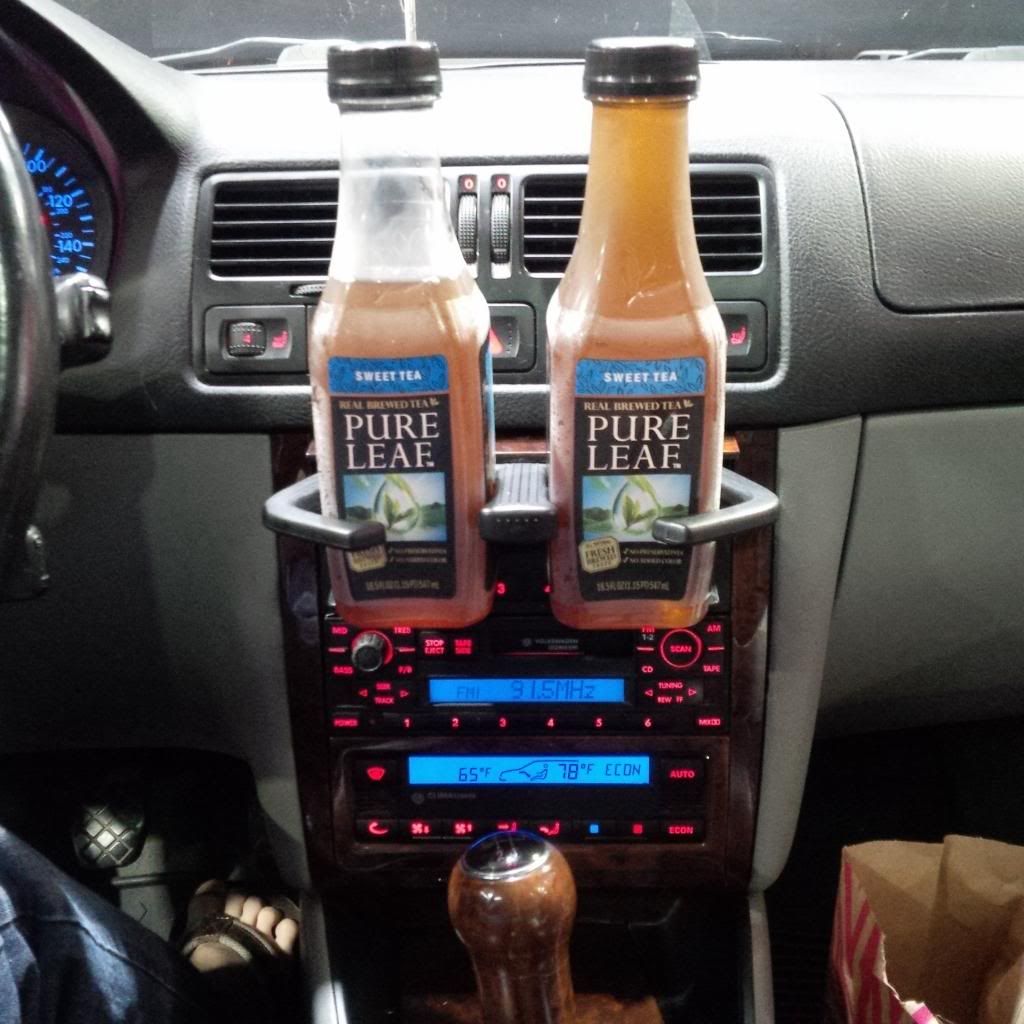 Finally parked the car on October 28th and started getting to work!
Started yanking the vr out.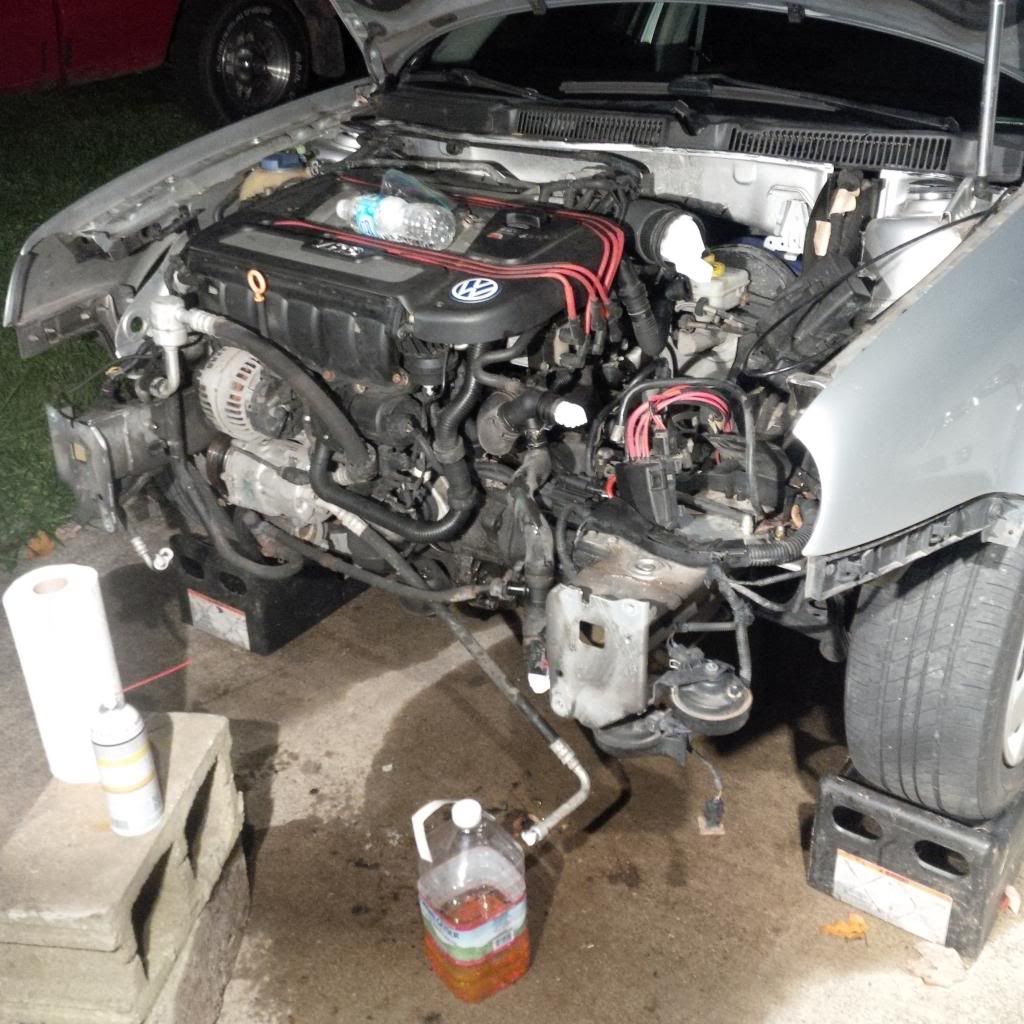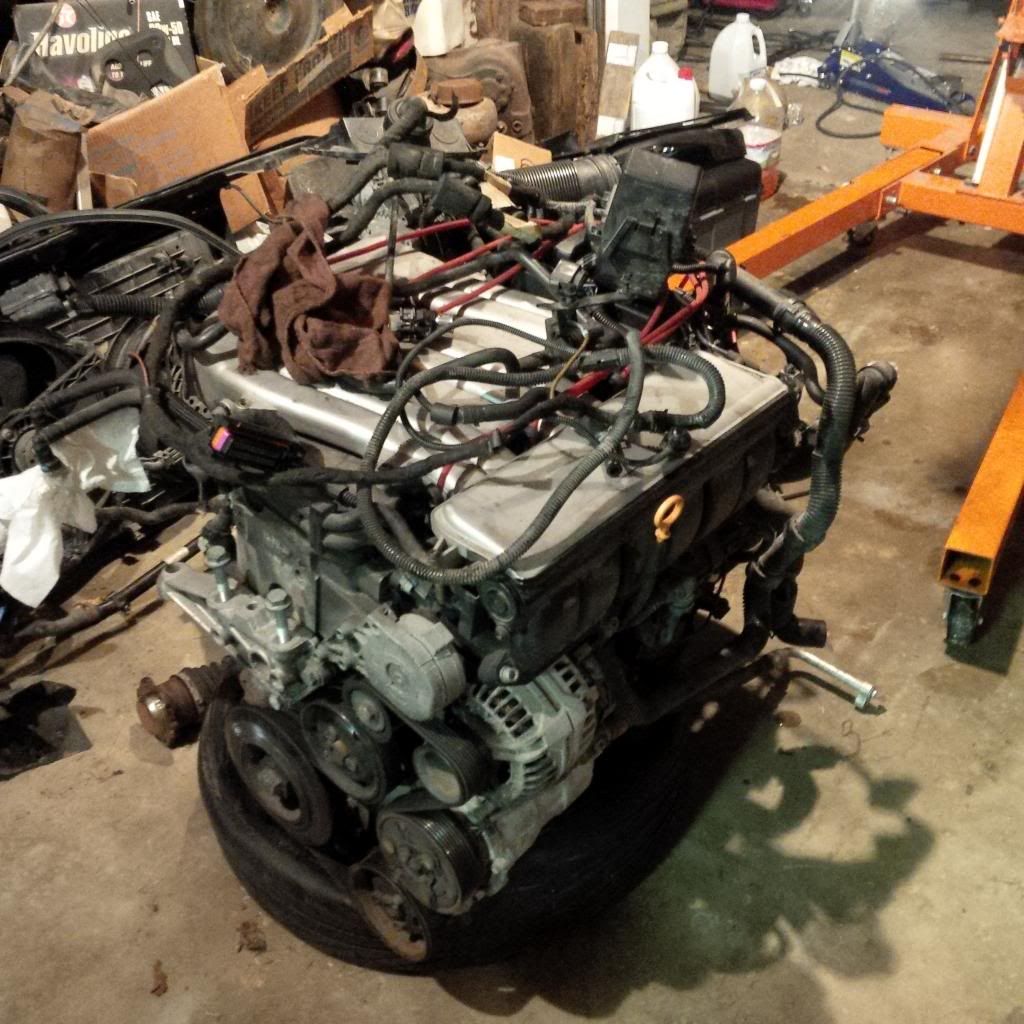 Cleaned the bay. 162k miles of dirt and grime :facepalm::banghead:
Then I started tearing the tdi apart.
Had to use my cousin's John Deere to lift the tdi out because the car was in grass.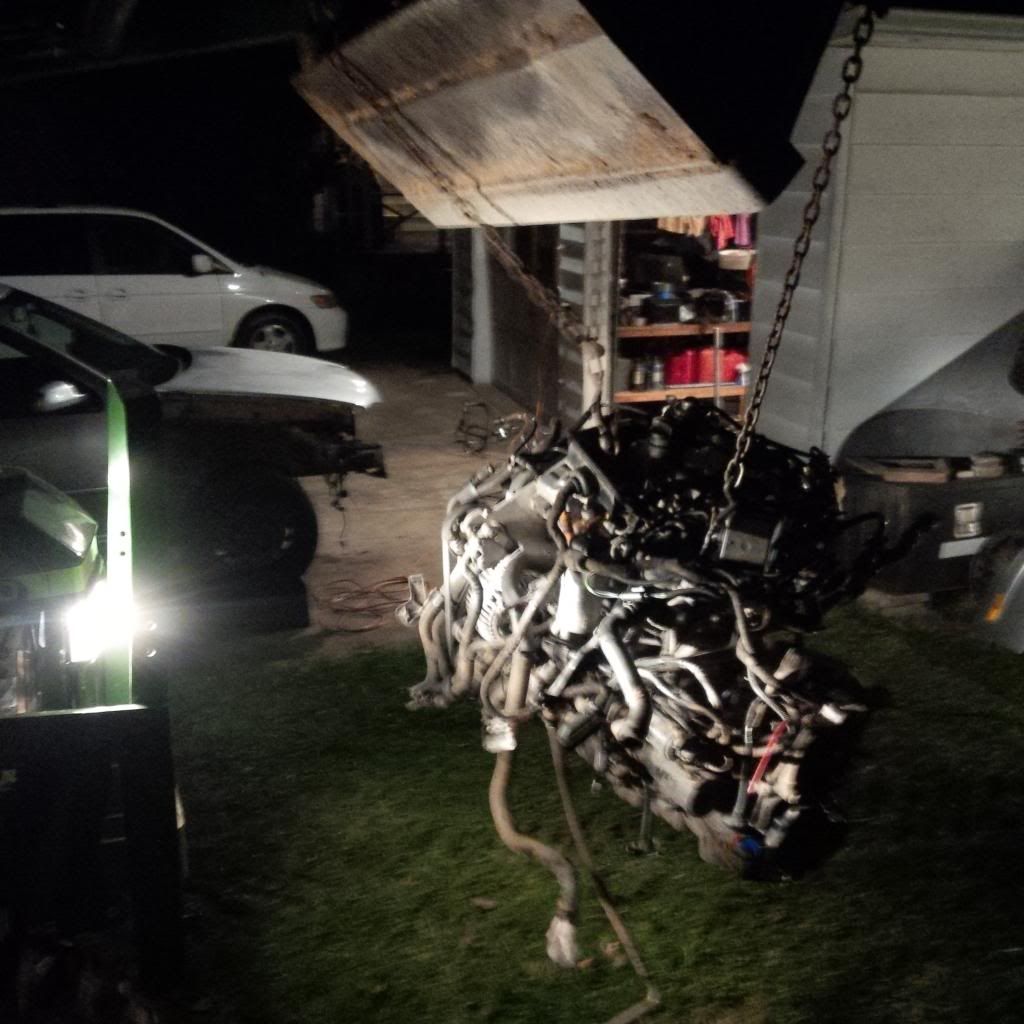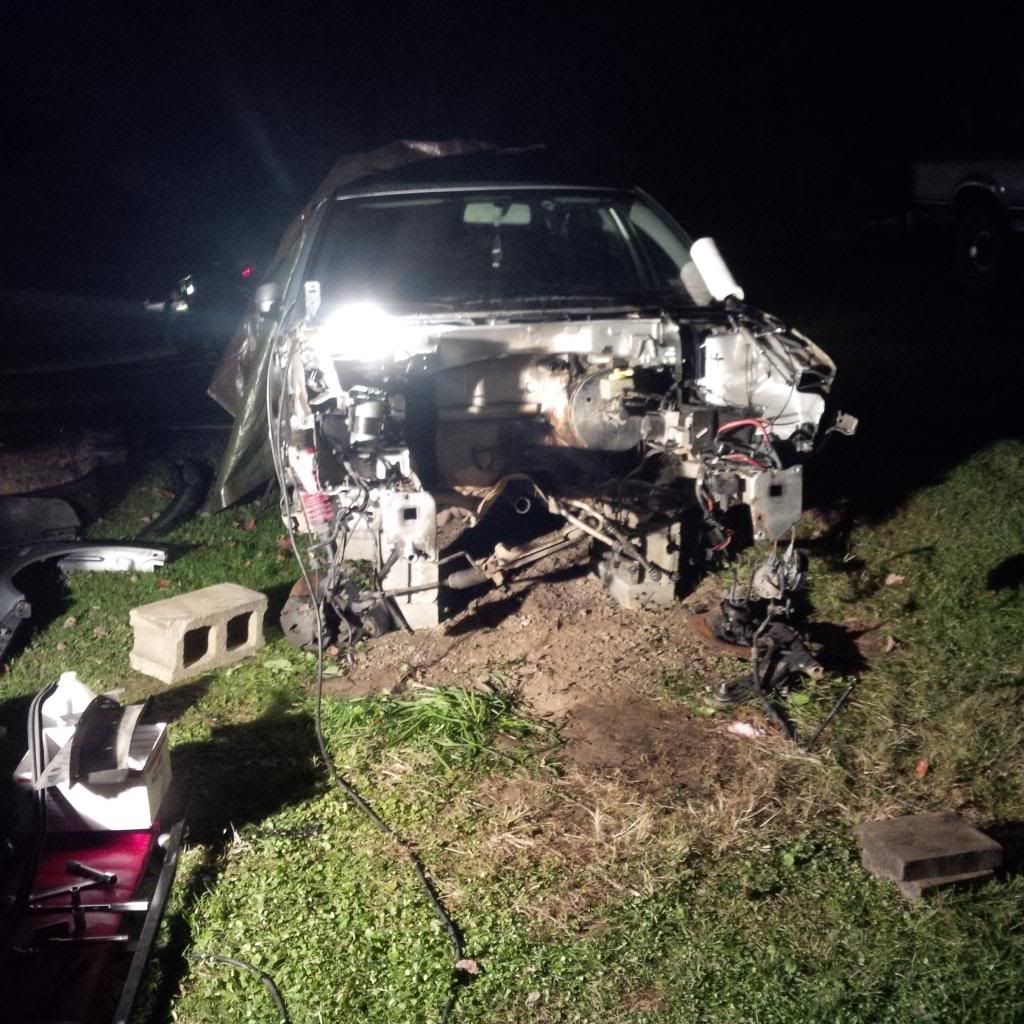 This place is turning into a volkswagen junk yard :laugh:
Got all the other parts that I needed off the sedan.
Got the tdi prepped for the wagon. Had to take the old trans off, install a new clutch, and put the new trans on.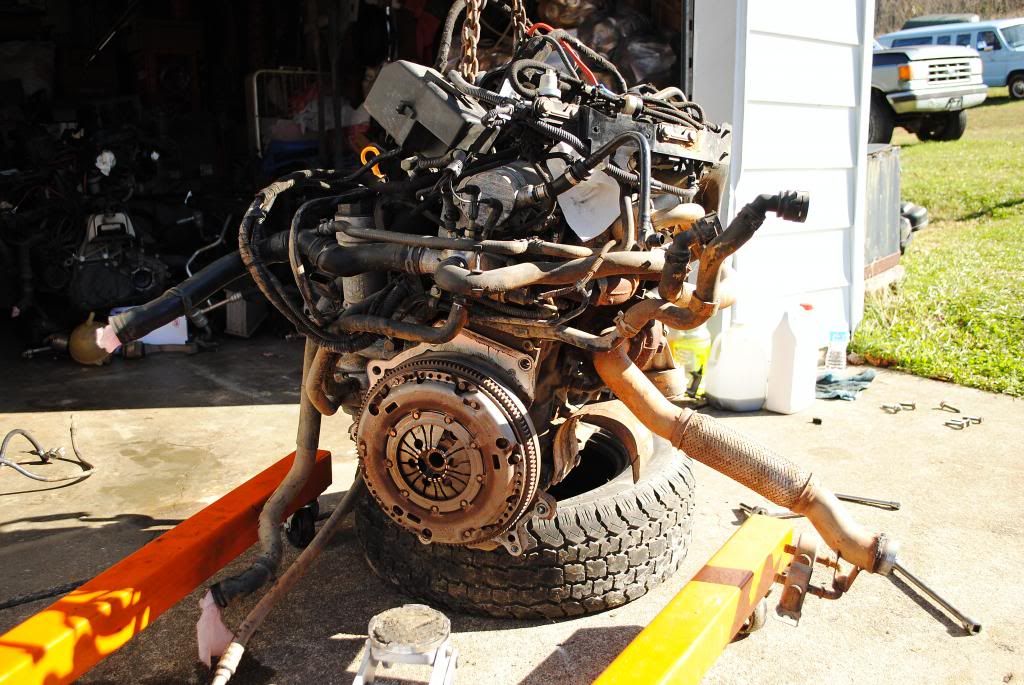 Old tdi trans busted the cover and has an issue with 5th gear.
Got the tdi set in the wagon. And made it look like a car again.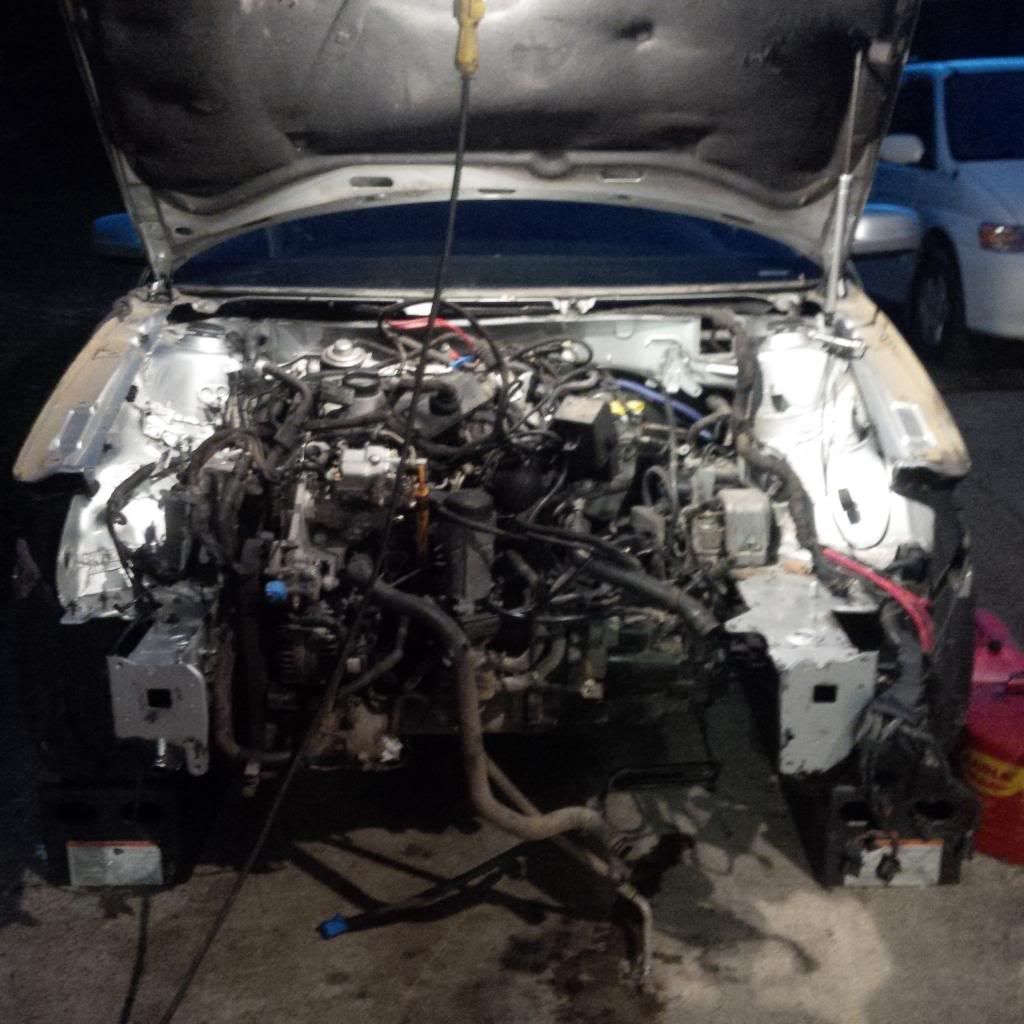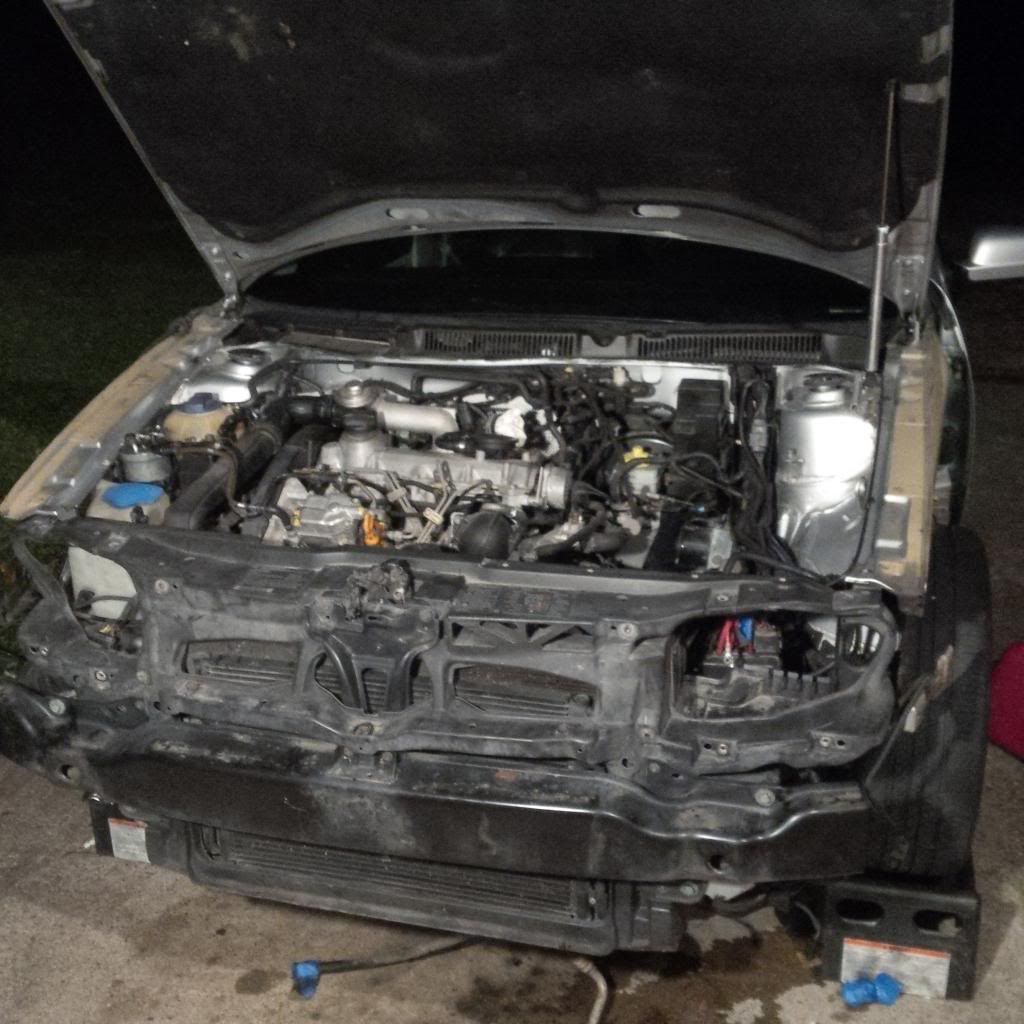 Swapped fuel tanks, and this is how I left it sitting today.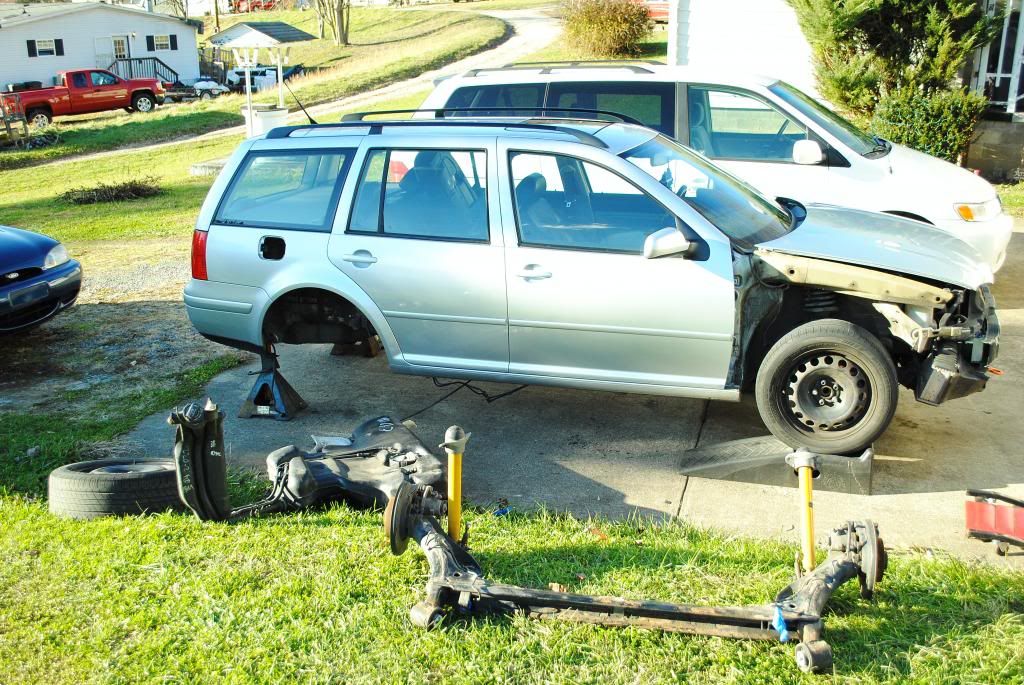 Hoping to have it running in the next couple of days.
Things left to complete tdi swap:
Install axles
Fluids
Rear beam and rear brakes
A few small wiring indeavors
:wave: