Welcome to the start of the project in the direction of the MK4 Platform. It is kinda like the First and Second Rounds which was to use The Bora Drivetrain and the R32 engine for this project.
Pages 1-12 show the progress in that direction after which from page 13 onwards you can skip straight to the beginnings of a MK1 Caddy - MK5 R32 Conversion
Drivetrain and gearbox from a bora 4 motion v6, The Drivetrain is identical to the mk4 R32 but thanks to the trial and error of
many Golf R32 and Bora builds the Gearbox of the Bora has been proven to be stronger for higher HP applications.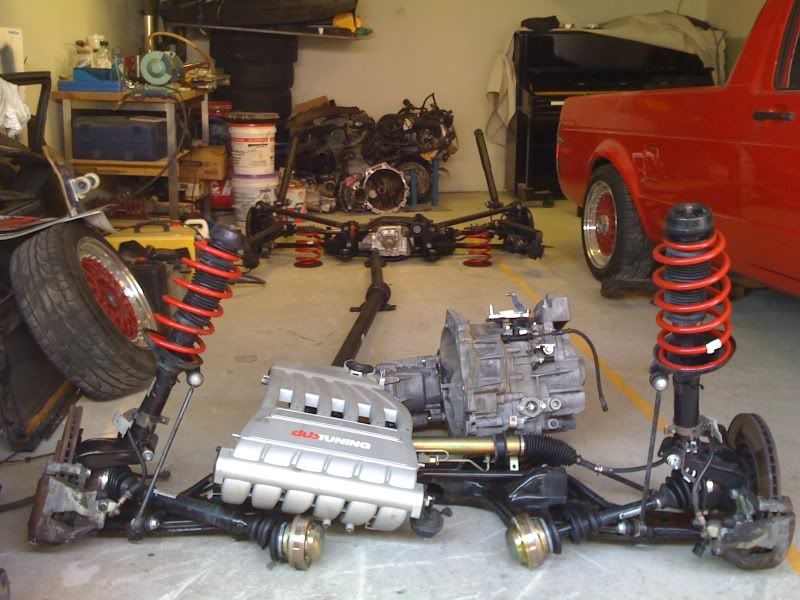 Best get planning cant wait to start cooking in the Kitchen ...its TIG time again
, Prestige did an awesome job cleaning it for me as part of the price. it so cool looking at all this engineering...LOVING VOLKSWAGEN right now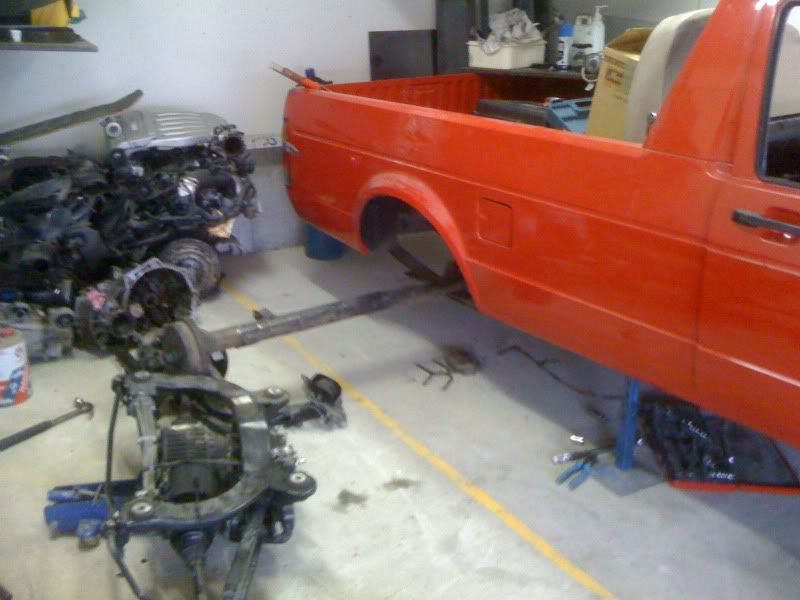 Been looking at options for configuring under tray braceing and strengthening.
Im looking at haveing tubing arrangements that extend from the back of the tray right thru to the engine bay but remain mildly inconspicuous. From the Cabin Forward I will be Submitting to Bond Roll bars as they are the experts in both metal and design, Might end up looking something like this...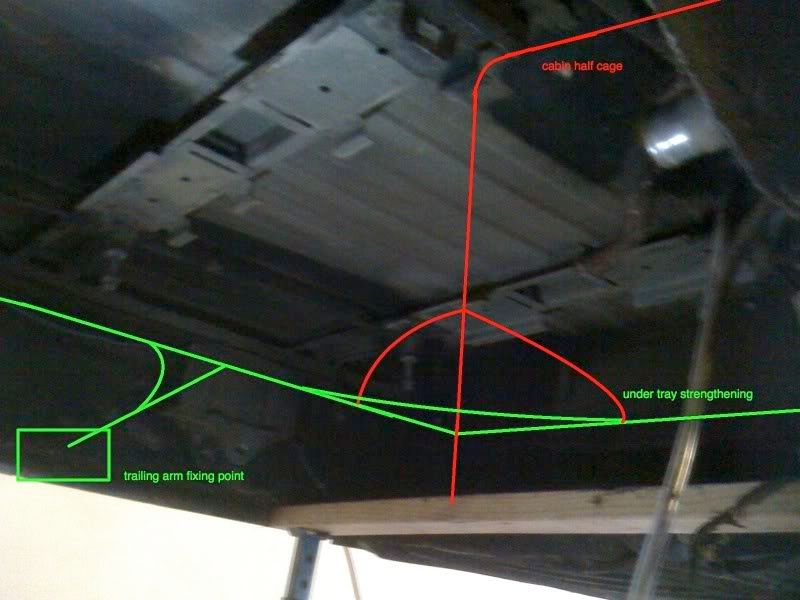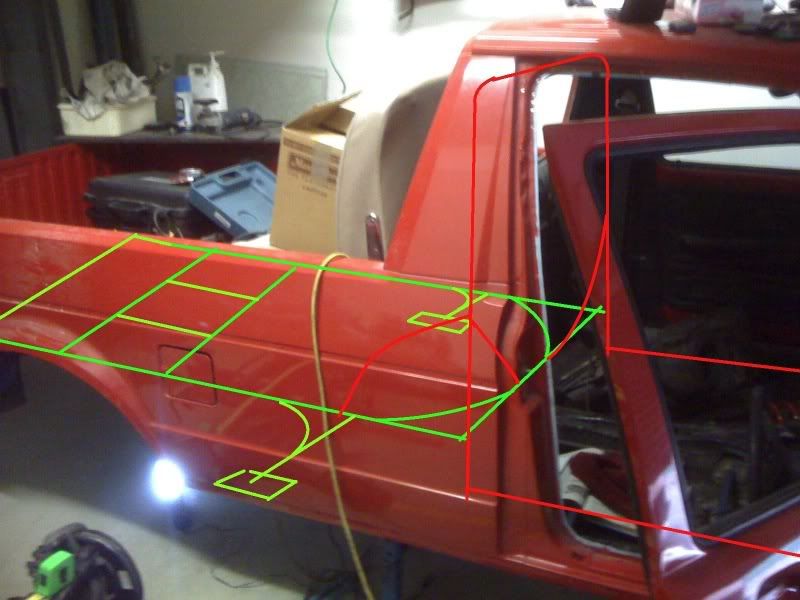 Got a new jack hopefully will get a few decades out of it
Nice and light Aluminium its so awesome ;-)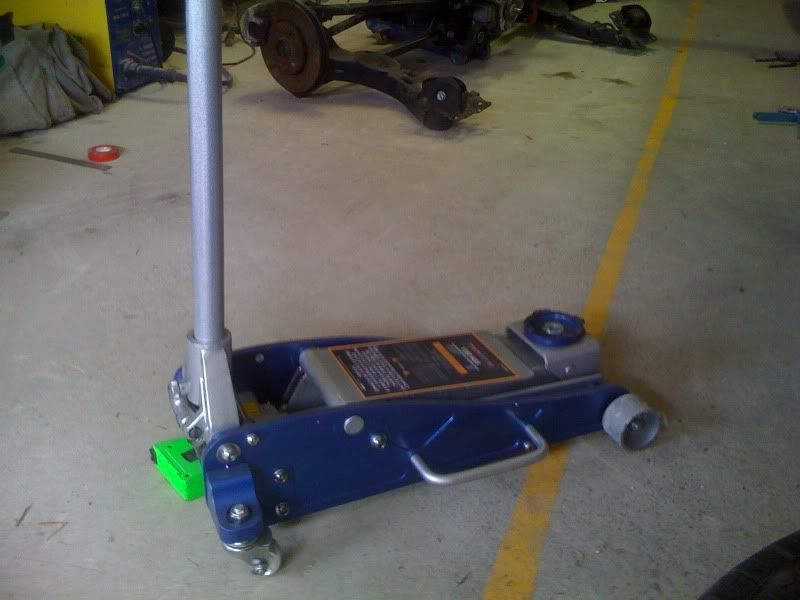 nice shot of rear subframe. il put up some measurements ect soon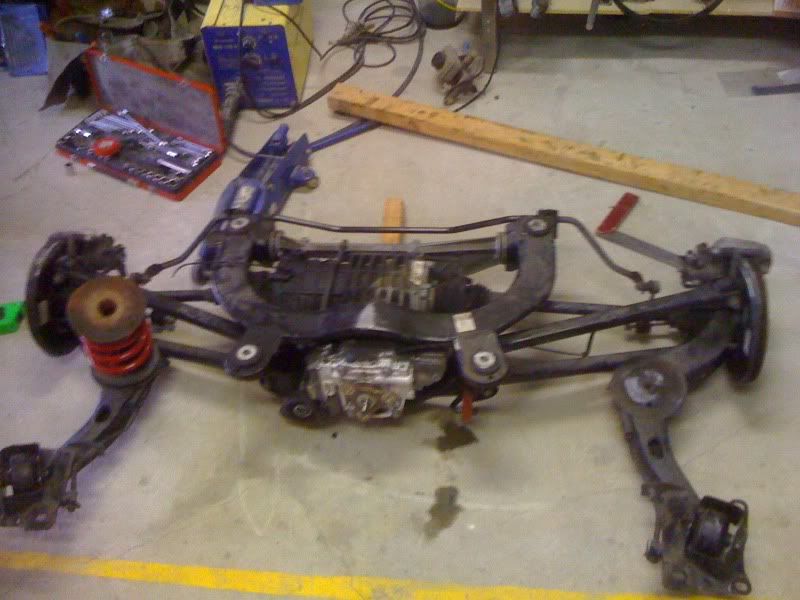 hopefully have subframe up by mon noon and Arms shortened for a temporary fit ect...
Soo wont be getting engine till after x mas now :-( might be focusing on smoothing the engine bay or something next...
The Petrol tank is going under the Front of the Bed and I cant wait To do a Custom Cell that sits over the drive shaft...I lurve stainless.
IM now up to shortening the lengths of the control arms
instead of cutting a section out of the middle it looks best to take some meat from one end.
Width of this is 36mm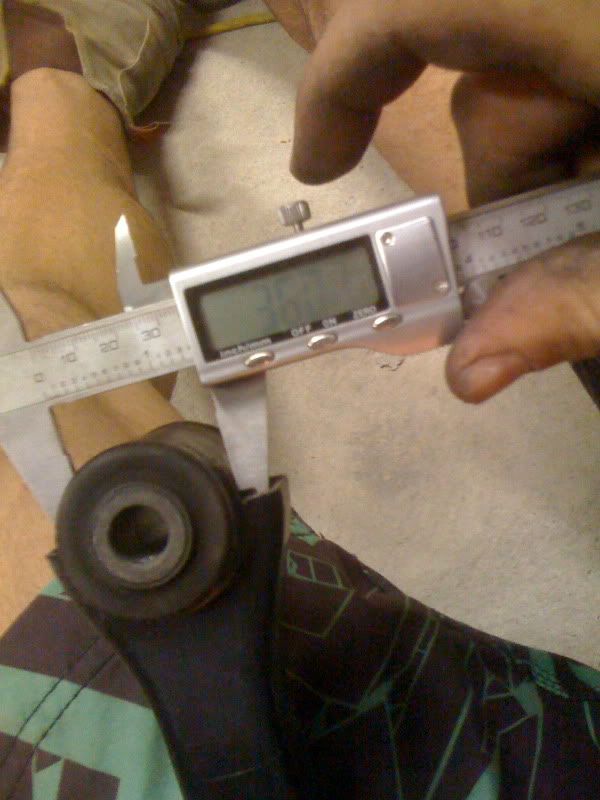 Zero the calipers and add 40 mm to scratch a mark and this is where the edge of the mount will meet. THis is Pending decision on wheels so wont be cutting just yet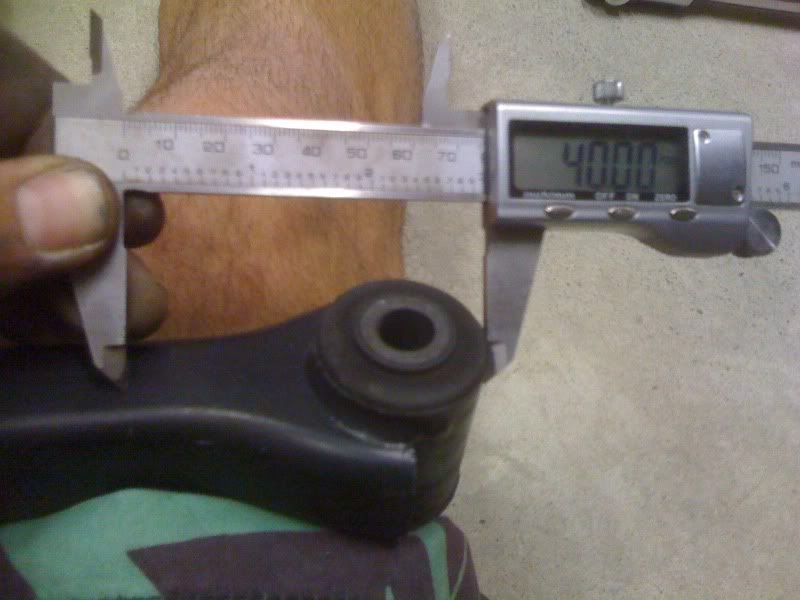 I have the option of shortening the drive shafts ect... an extra 20 mm and using 20mm spacers to put the 15 inch BBS wheels back on.
with a spacer the wheel will comfortably take the existing brake disc and caliper. It all fits in the wheel with lots of clearance its just the caliper that is sitting forward to far for the wheel to sit flush with the front of the disc. expecting all these ideas to go out the window at this stage lol