Discussion Starter
·
#1
·
Mk1 build / project, for old times sake...
Bought the Mk1 in october; its Hibernating in my driveway for now, but accumulating the needed parts;
On the menu:
Media blasting the whole car
Diamond Silver repaint
New window, scraper sets & misc. seals
Coil overs
Dash overlay
10.1" front brakes
16V rear brakes
22mm master cyl. swap
stainless braided lines
Hydraulic hand brake coupled with prop valve
new carpeting
Short shift kit
Poly mounts
2.0l 16V with 9a tranny (everything to be rebuilt)
Looking for a deal on a Peloquin or a Quaife
Ignition MSD 6Al + 8920/8921
40 DCOE webers
TT swaybars front & rear
wheels (looking out for a sweet deal either on ATS cups or RS's... 15" max.)
A3 fuse box swap
Air dam
Bumper mods for the euro look
Poly mounts
16V engine mounts
16V headers
Borla exhaust system
I'm sure I'm missing a few things, but I guess your getting the picture...
I have to finish my race motorcyles rebuild, before going full time on this one...
I also have an A3, 2dr that I will take as my "track bitch" this summer, so the Mk1, will be a relatively slow process...
BTW I have bought this car, because my first car was a 78' Scirocco, and I just missed having one...
Thread useless without pics, so here it goes:
First Rocco in 1983, doing Auto-X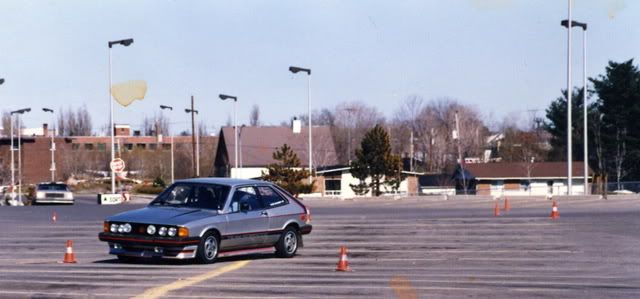 Picking up the car in Ottawa
Driveway hibernation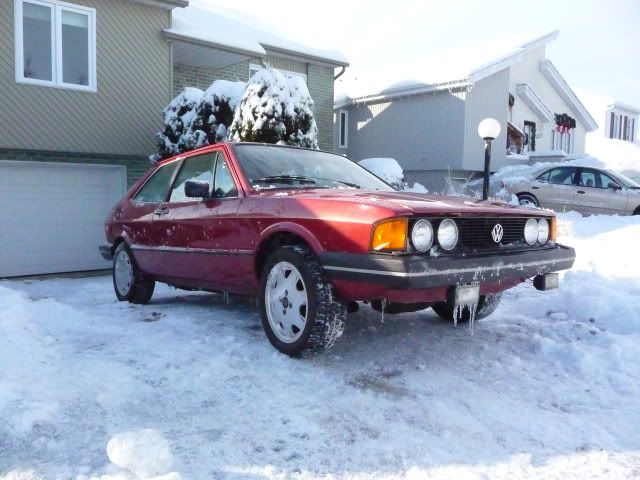 2.0l 16V just waiting...
Got my coilovers this week
Weber 40 DCOE, getting rebuilt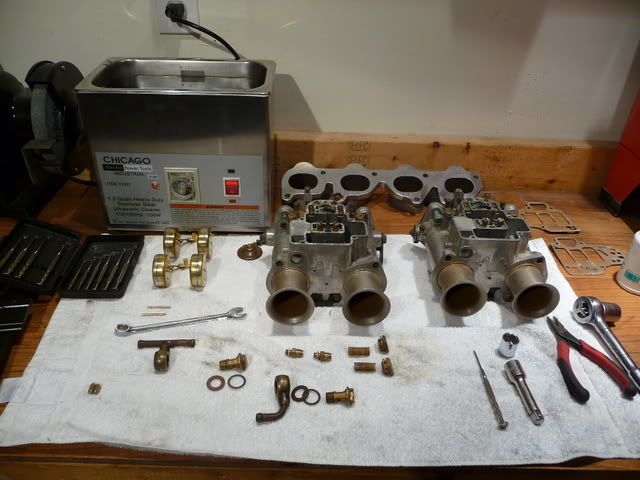 Keep you all posted!
Fred
Modified by fredybender at 8:24 PM 2-6-2009
Modified by fredybender at 9:48 PM 2-20-2009